PHOTOS
Christina Milian Welcomes Son Isaiah With Boyfriend Matt Pokora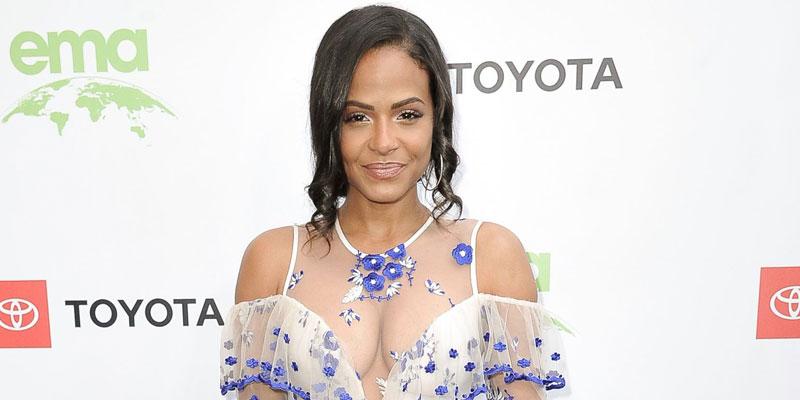 Christina Milian is a mommy for the second time! The singer gave birth to son Isaiah on Monday, January 20, she announced on Instagram. Christina shared an adorable black and white photo of herself holding her newborn's hand and gushed that he was "simply perfect."
Article continues below advertisement
"And so we begin. Isaiah 1/20/20. Simply perfect. The world is yours son. Love, Mom & Dad," she captioned the snapshot. "Congratulations!!!! So happy for you guys! Can't wait to meet Isaiah!!" Cassie wrote in the comments section of the post. "Ahhhhh congratulations!!!! So happy for you!!!!" Jenna Dewan added. "Congrats mama! Love his name! So happy for your growing family," a third fan commented.
Christina announced she was expecting with boyfriend Matt Pokora in July 2019. "New release 2020. What a blessing! Let's do this babe @mattpokora," she captioned a photo of herself cradling her growing baby bump. She shares daughter Violet, 9, with ex The Dream.
Article continues below advertisement
The Dream expressed his excitement for his ex after hearing her baby news. "I'm delighted to wait for the arrival and welcome the beautiful being that's on the way for @christinamilian and @mattpokora. What most may not know is I've asked for this moment to be realized more than I can count. I have also made my best efforts at making sure whoever was in your life loved you and adored you! I've said if it's love do not hide it in the dark let it inspire us in the light. I am so happy for you Tina most of all," the music producer wrote on Instagram at the time.
Christina and Matt revealed their new addition would be a boy with a beautiful gender reveal party on Monday, August 12. She admitted that she and the French singer were struggling to choose the perfect baby name in September 2019.
Article continues below advertisement
"We're thinking about names, but we still haven't come across anything that we love. We're, like, definitely back and forth on that one because French accents and English accents don't sound the same on names. I didn't care about that, but that's his thing. I guess in French some things don't sound as good. So that's the only thing that gets in the way of finding a name," she told Us Weekly.
She continued, "I'm getting to the point where I'm just going to let him do it. 'You just come up with the name.' I'll just disagree until I find, until I agree."
Article continues below advertisement
What do you think of Christina's son's name? Sound off in the comments below!