PHOTOS
Amy Blasts Duggar Cousins For Using Emojis In Posts About Grandmother's Death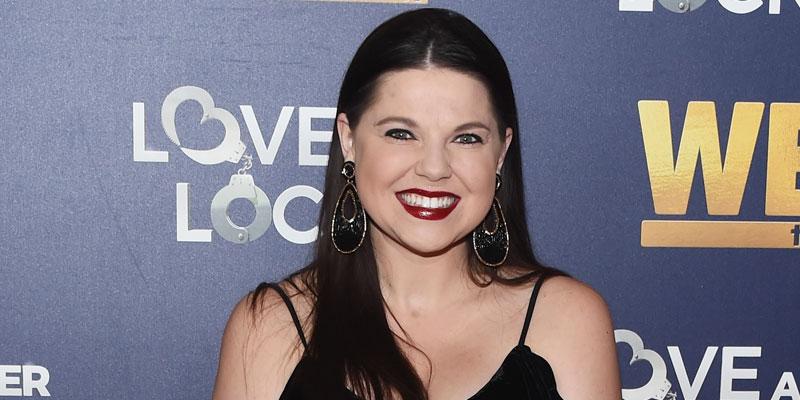 Article continues below advertisement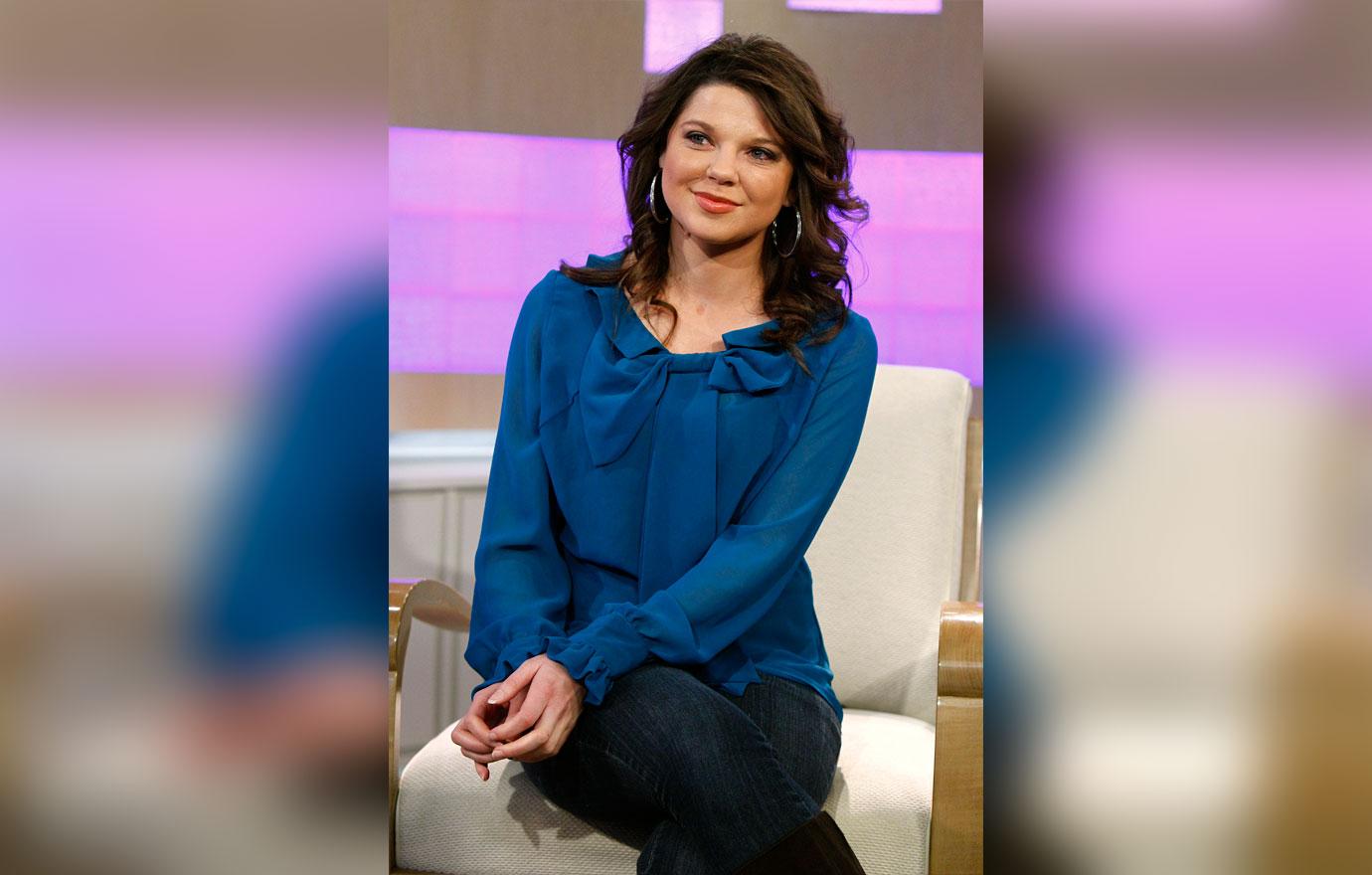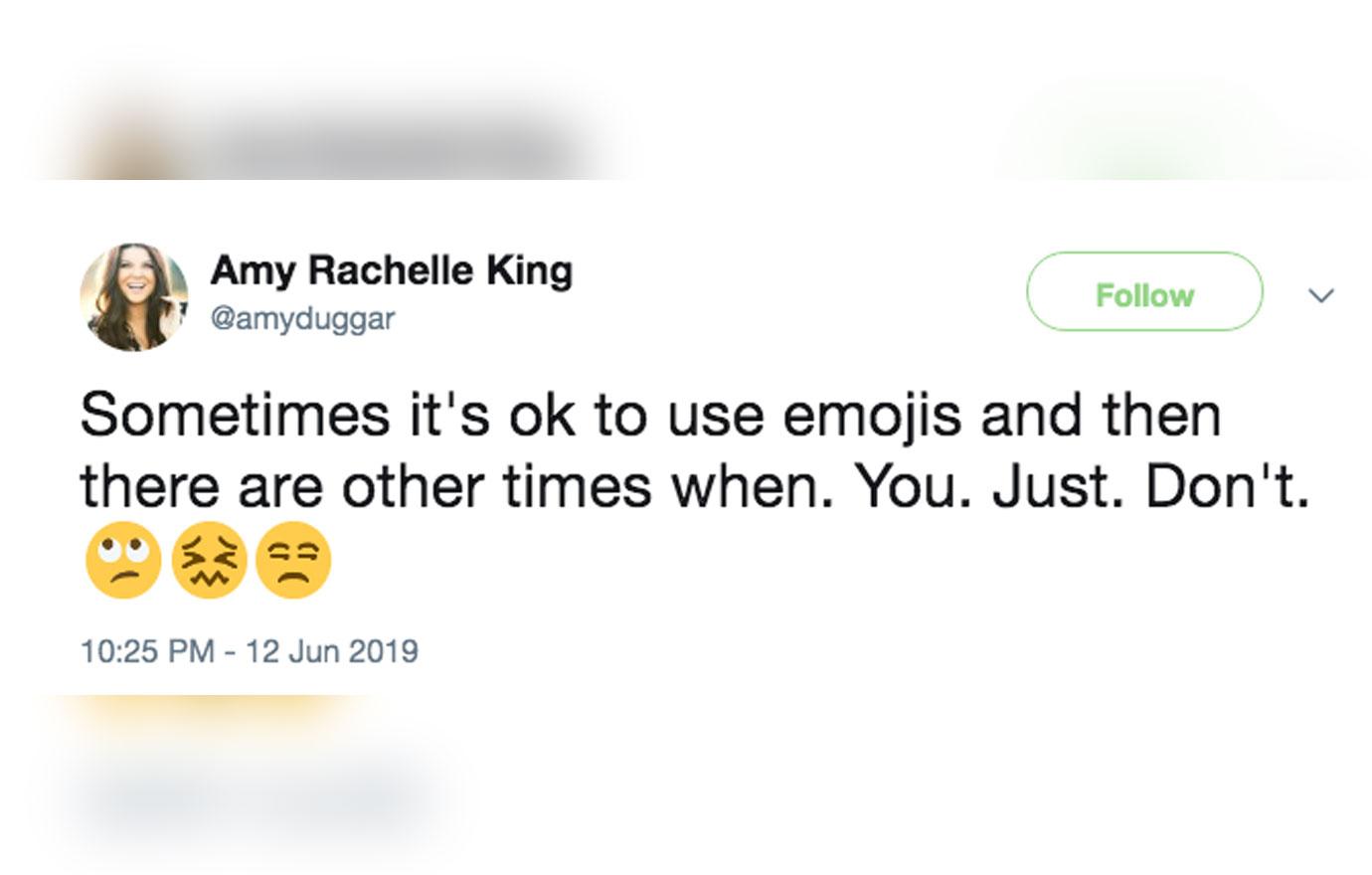 Amy, 32, took to Twitter on June 12 and wrote, "Sometimes it's ok to use emojis and then there are other times when. You. Just. Don't. ???."
Article continues below advertisement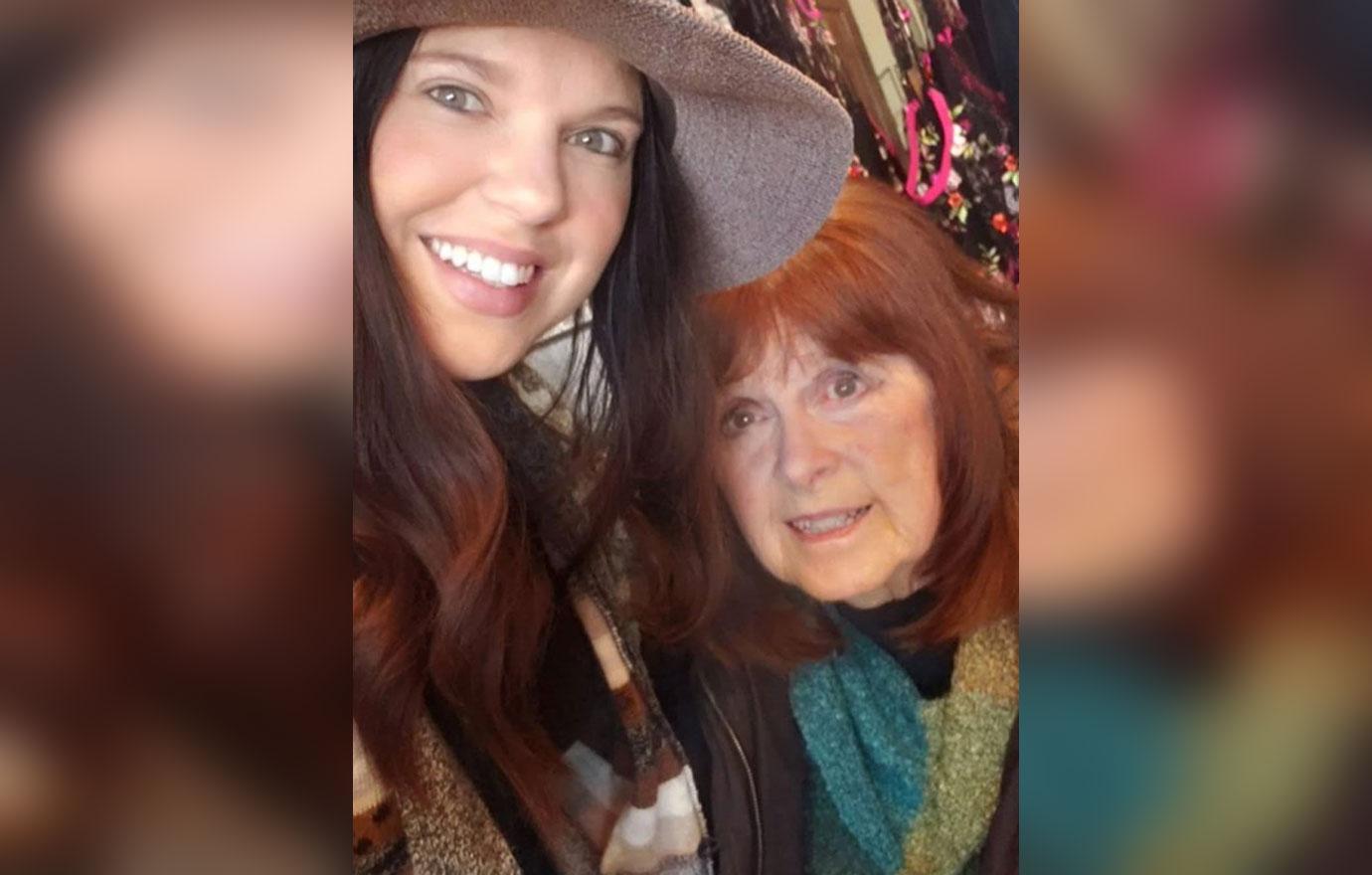 The Counting On star was especially close to her grandmother and frequently posted about her on Instagram. The day after Mary's passing she wrote, "It breaks my heart to write this. My best friend passed away yesterday afternoon. Jesus sure took home a treasure. I'm at a loss for words, shaking as I even type this out. I loved her so much."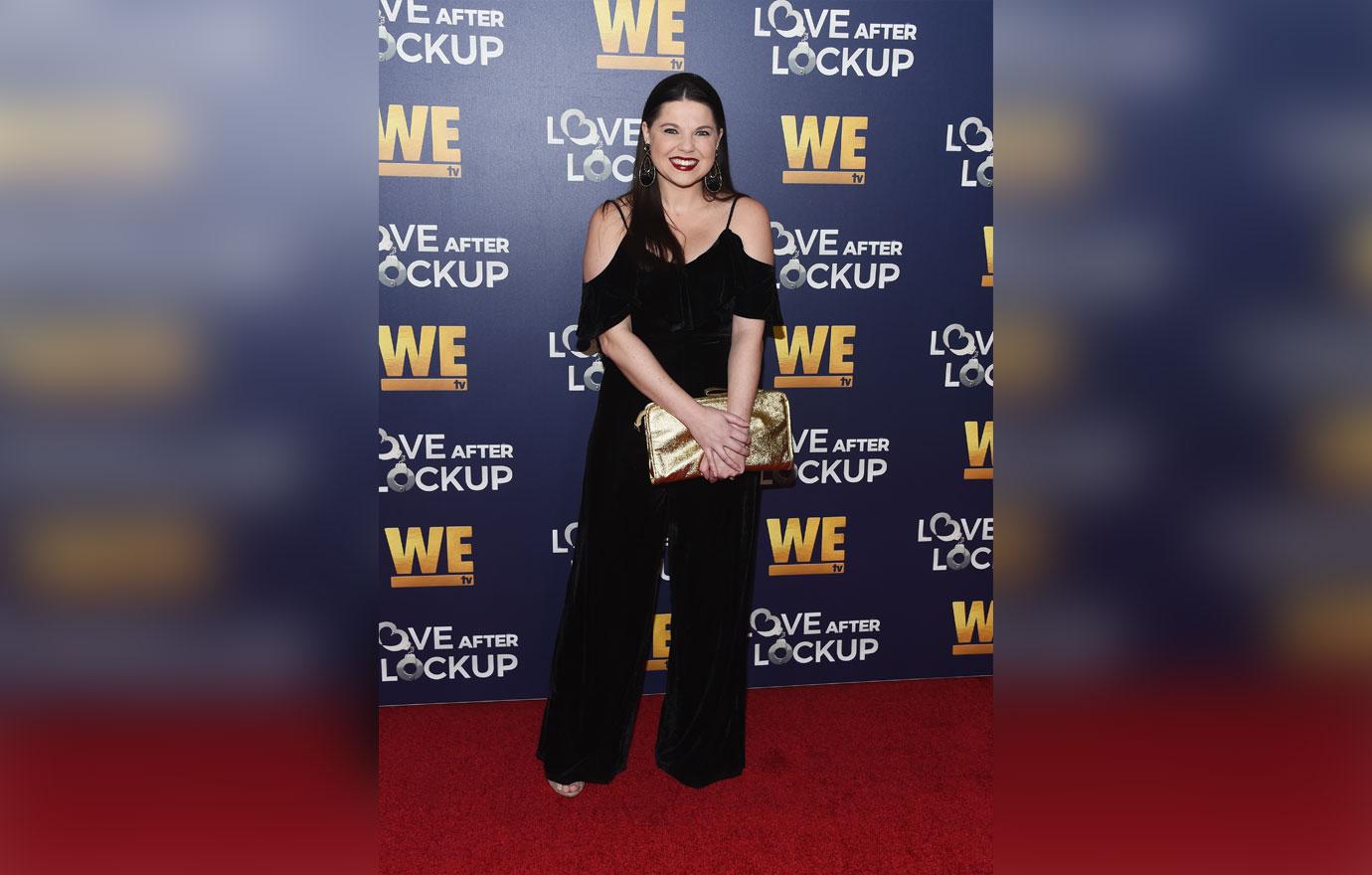 MORE ON:
Dishin' on the Duggars
She continued, "She helped raise me, we did everything together. We've been on countless trips, we had lunch together 3 times a week, and if we weren't together we were either texting or calling each other. She was so supportive and was so excited to meet our little guy." The Counting On star is expected to be a first-time mother to a baby boy this year.
Article continues below advertisement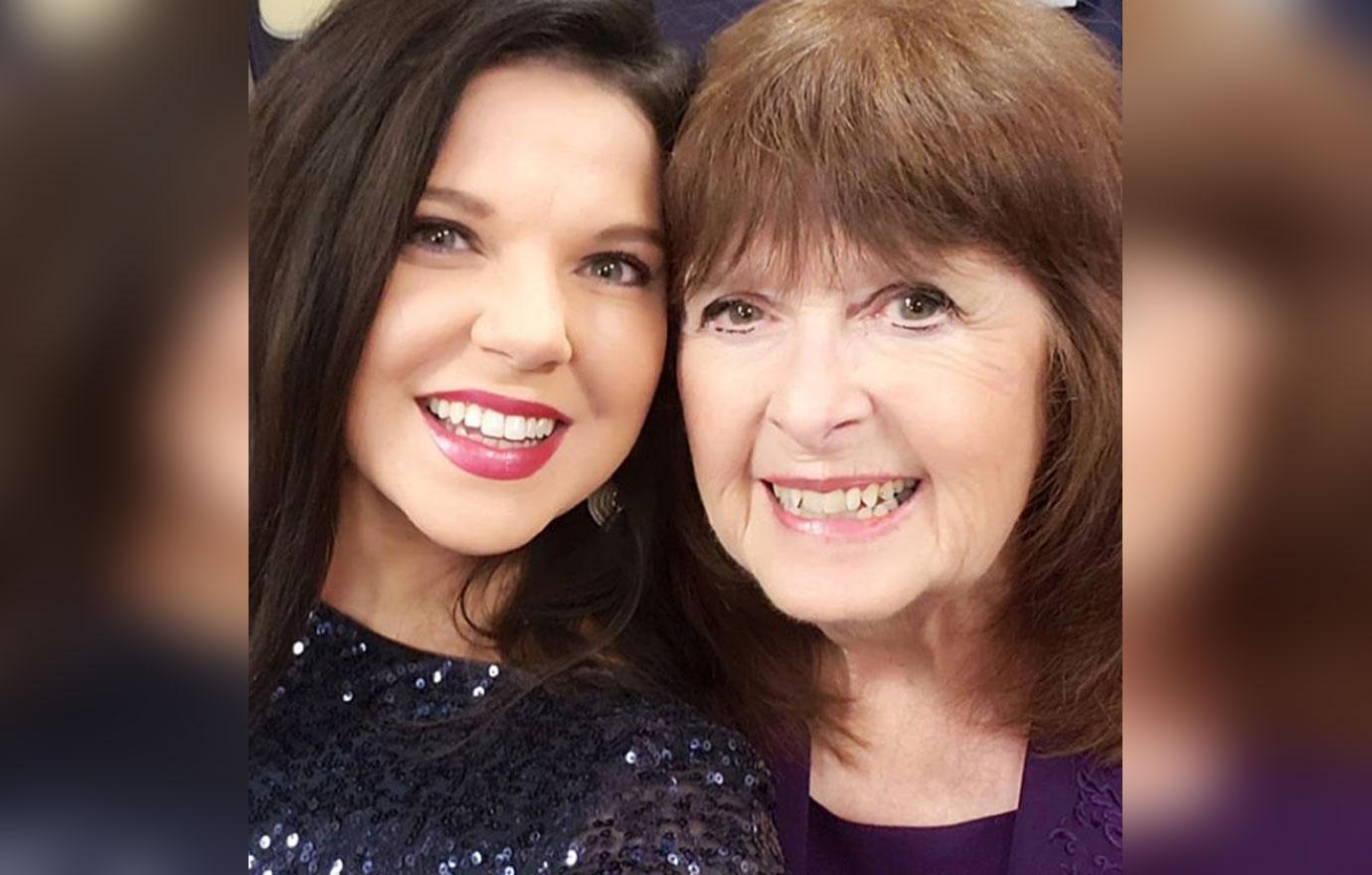 Jill, 28, and Jessa, 26, were particularly criticized because they directed fans to monetized blog posts in honor of their late grandmother. People accused the sisters of "making money" off of Mary's death with advertisements on their websites.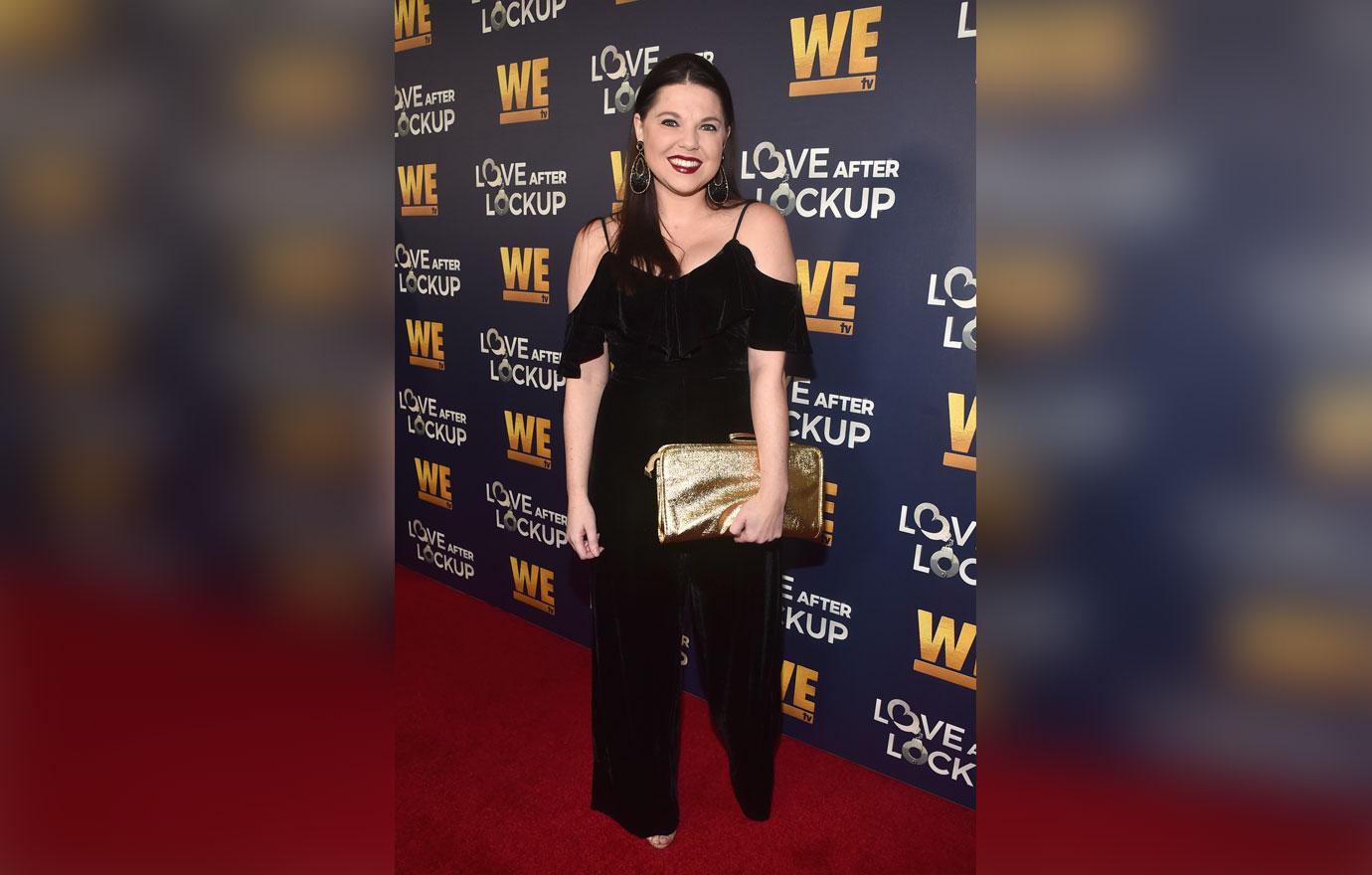 Article continues below advertisement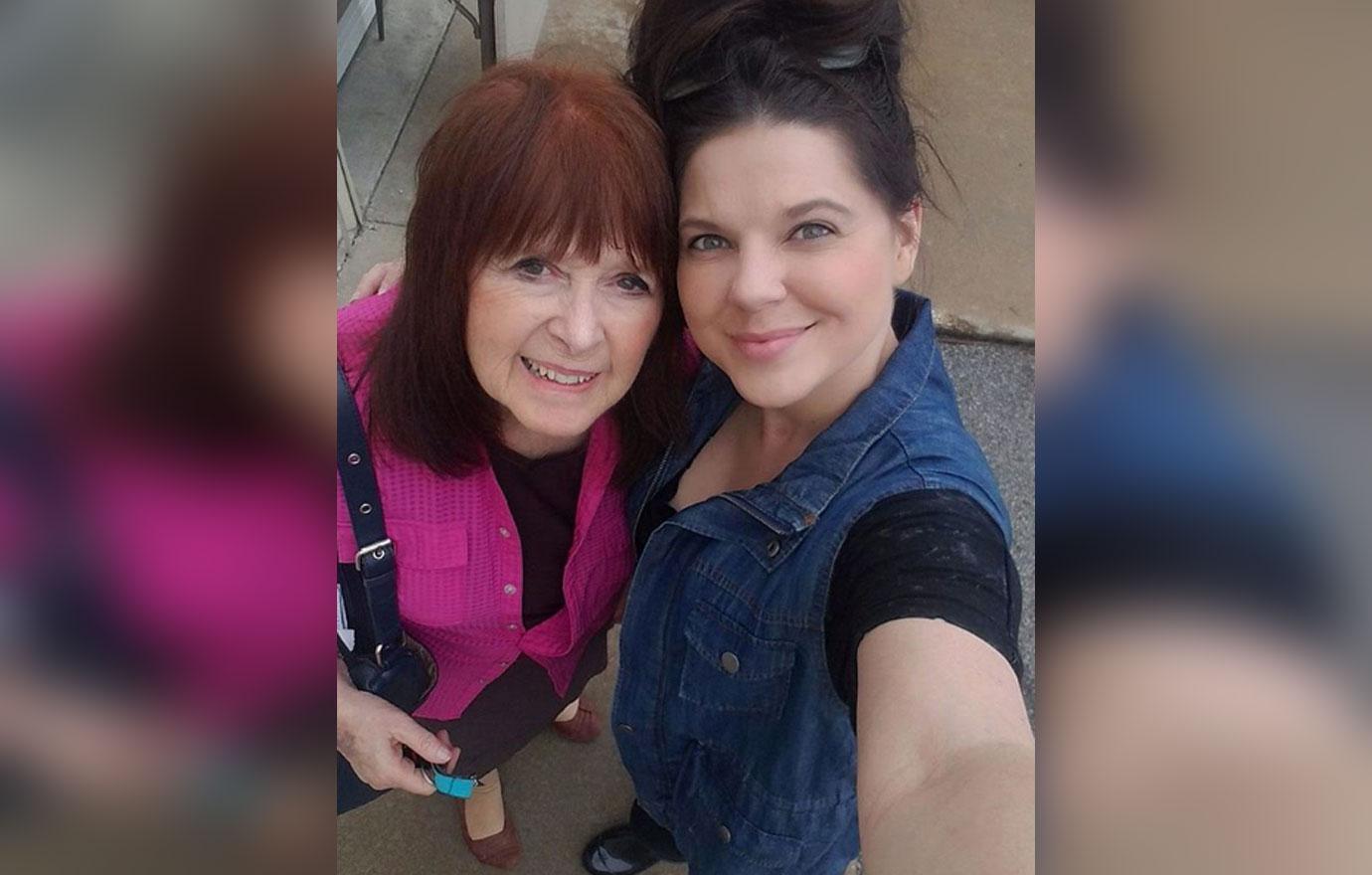 What do you think about Amy speaking out against her family? Let us know in the comments below!