PHOTOS
From Flipped Tables To Broken Glasses — The 12 Most Dramatic Dinners In Real Housewives History!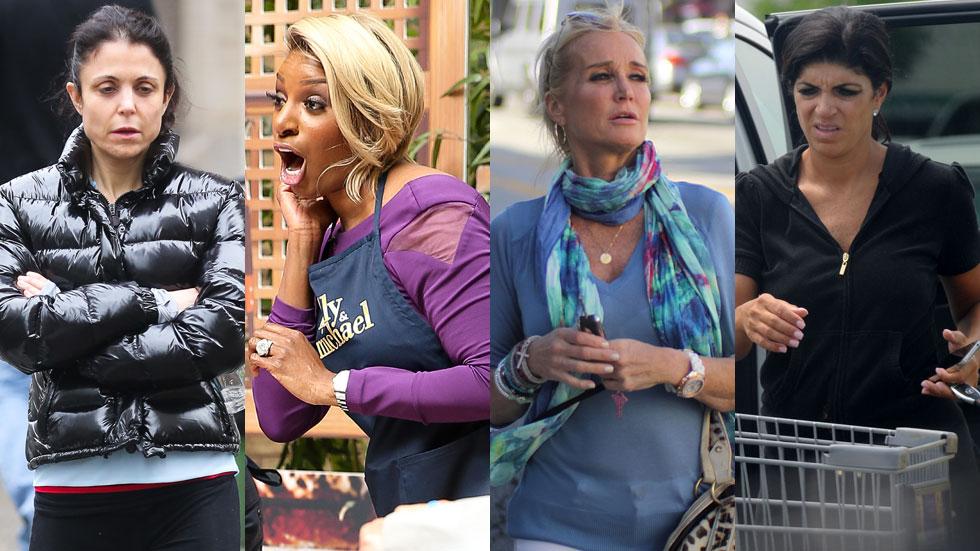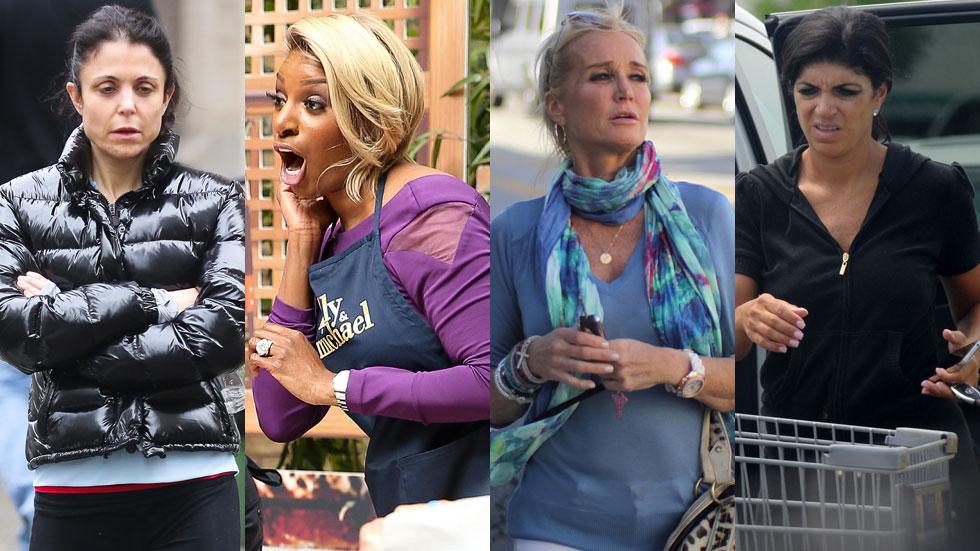 A Real Housewives series is never complete without a dinner filled with drama, cursing, and yelling! From Atlanta to Beverly Hills to New York City, the women of the hit reality series' never let a meal go without a few cross words, broken glasses, or flipped tables!
Glamour Magazine 2009 Women Of The Year Honors - Arrivals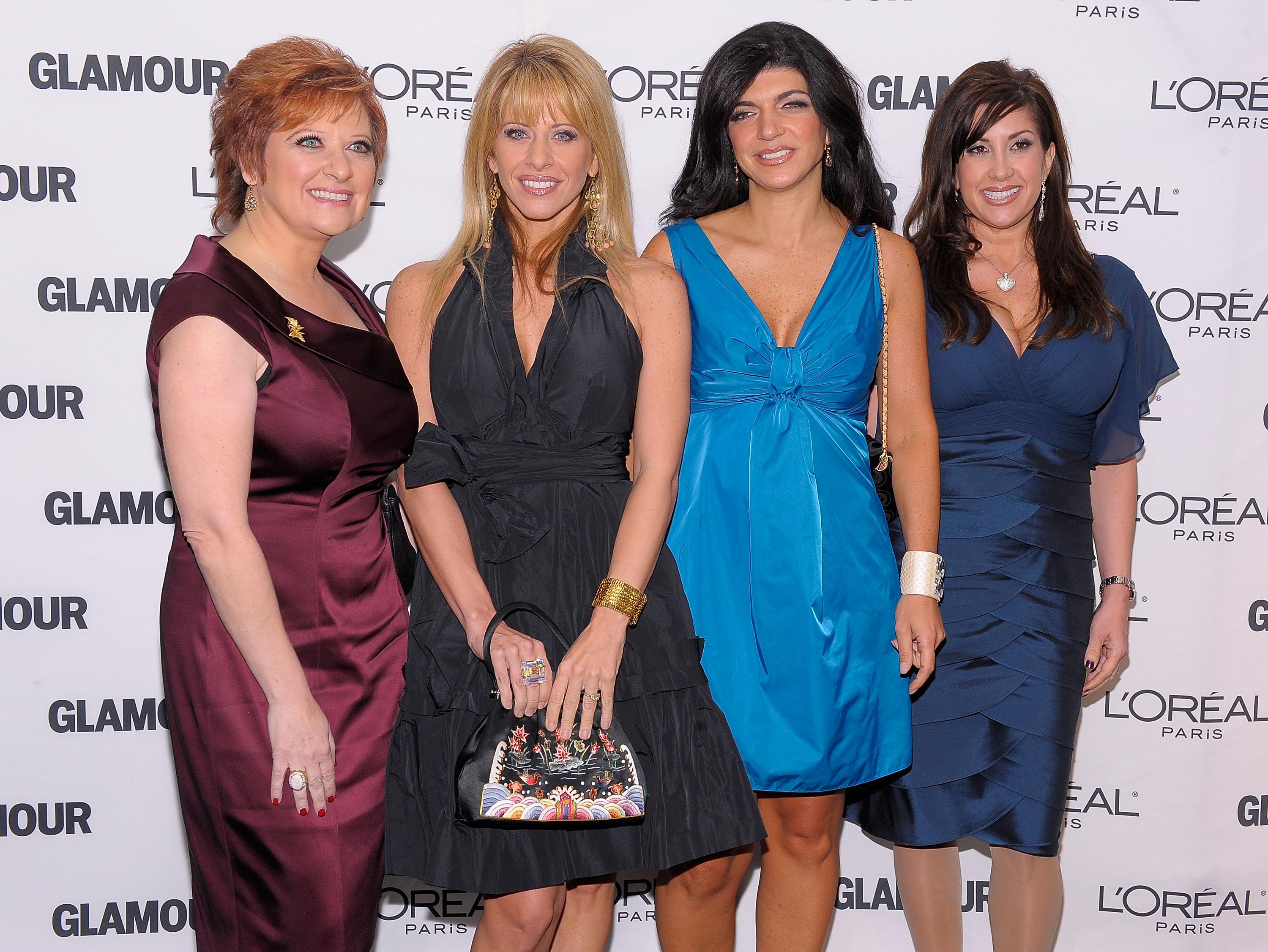 Teresa Giudice set the standard for dinners with the infamous table flip! She and former New Jersey housewife Danielle Staub were fighting over Danielle's sketchy past, which was exposed in a tell-all book. Teresa couldn't deal with her lies anyone and threw a table, letting all the plates and glass break on the floor!
Article continues below advertisement
Nicky Hilton's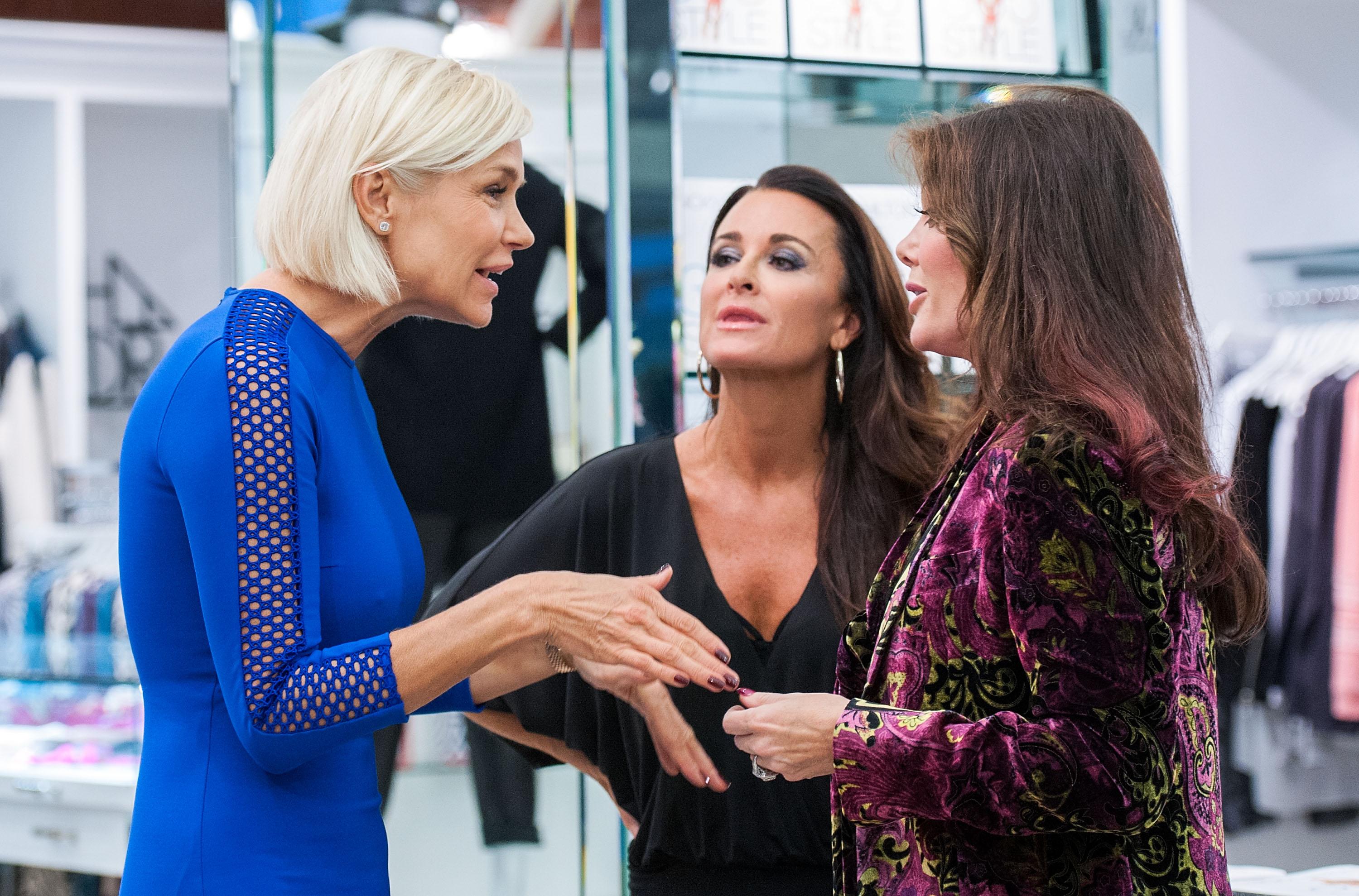 Yolanda Foster stirred up some drama during a meal at her home hosted with ex-husband David Foster. The former model had name cards but only drew hearts by select women's names. When Kyle Richards asked Yolanda about her hearts, she said jokingly, trying to cover her mistake, it's the "dream team," which didn't settle well with the other heartless ladies.
Article continues below advertisement
Pamella Roland - Front Row - Spring 2010 MBFW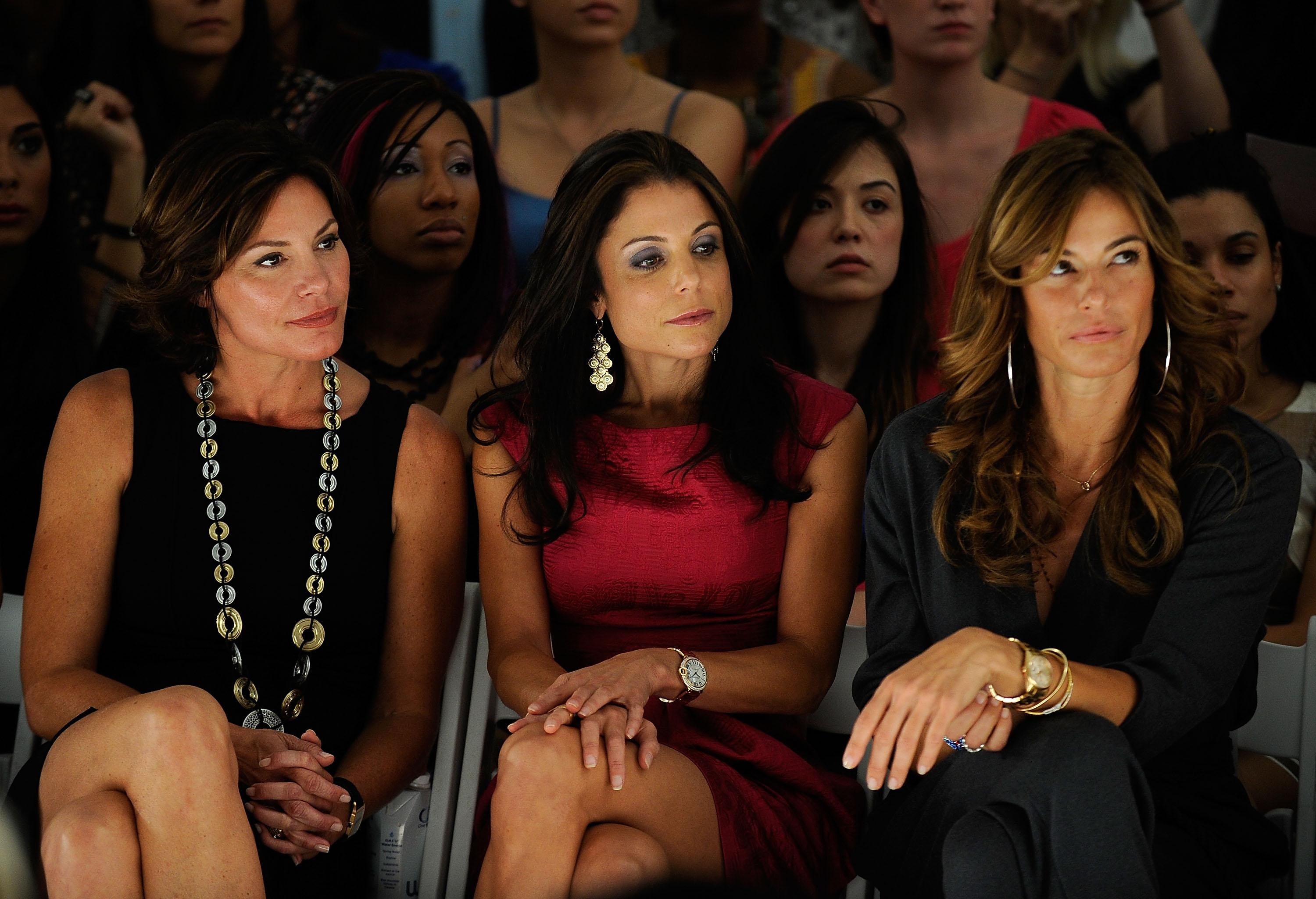 The most combative dinner had to be between Kelly Bensimon and Bethenny Frankel while on "Scary Island" AKA St. John. Bethenny cooked dinner for the RHONY ladies but Kelly couldn't enjoy it and felt like the Skinnygirl mogul was trying to "kill her" in her sleep as she ate gummy bears the entire night.
Article continues below advertisement
44th NAACP Image Awards - Arrivals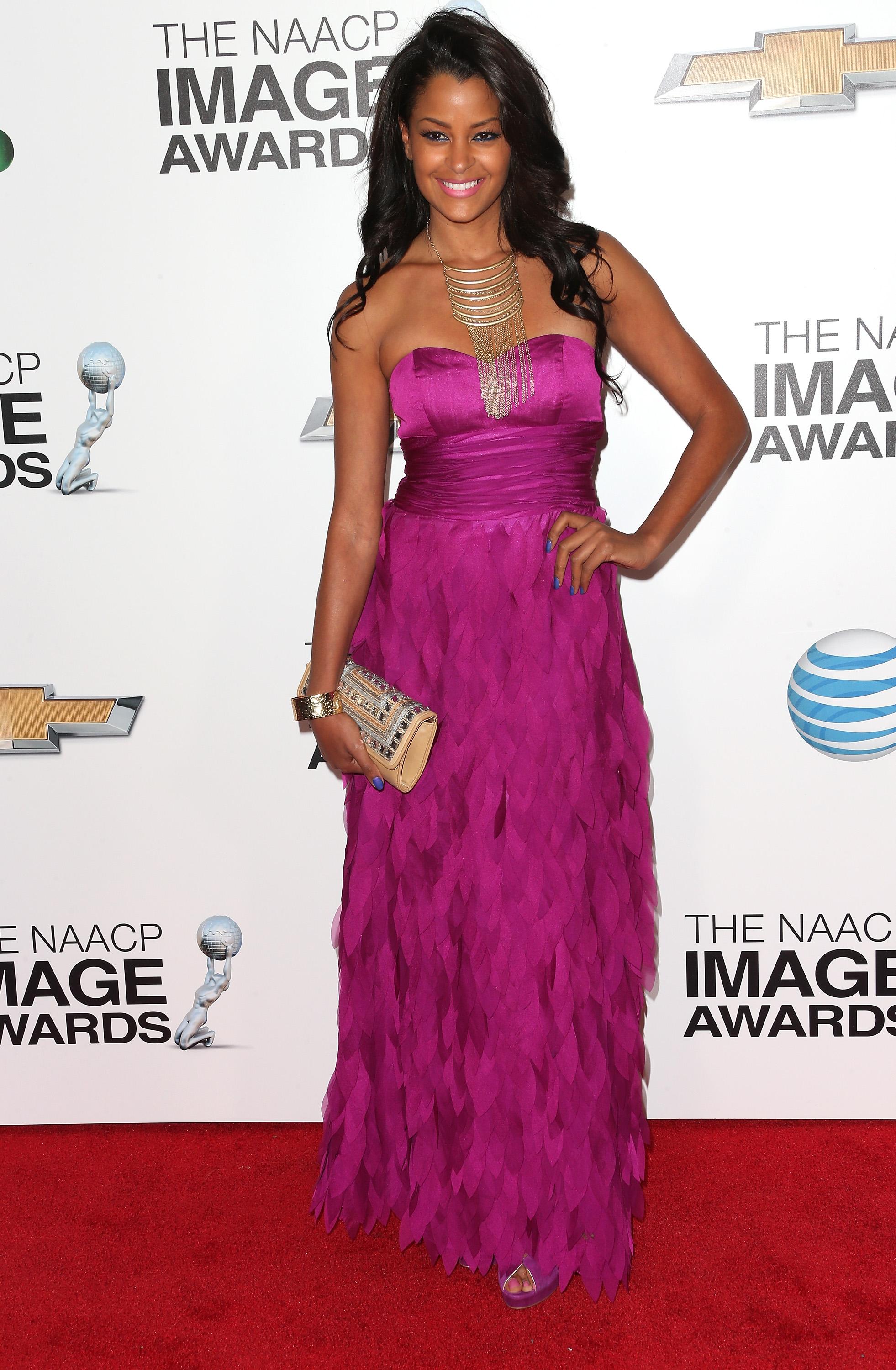 Article continues below advertisement
The Real Housewives of Orange County - Season 9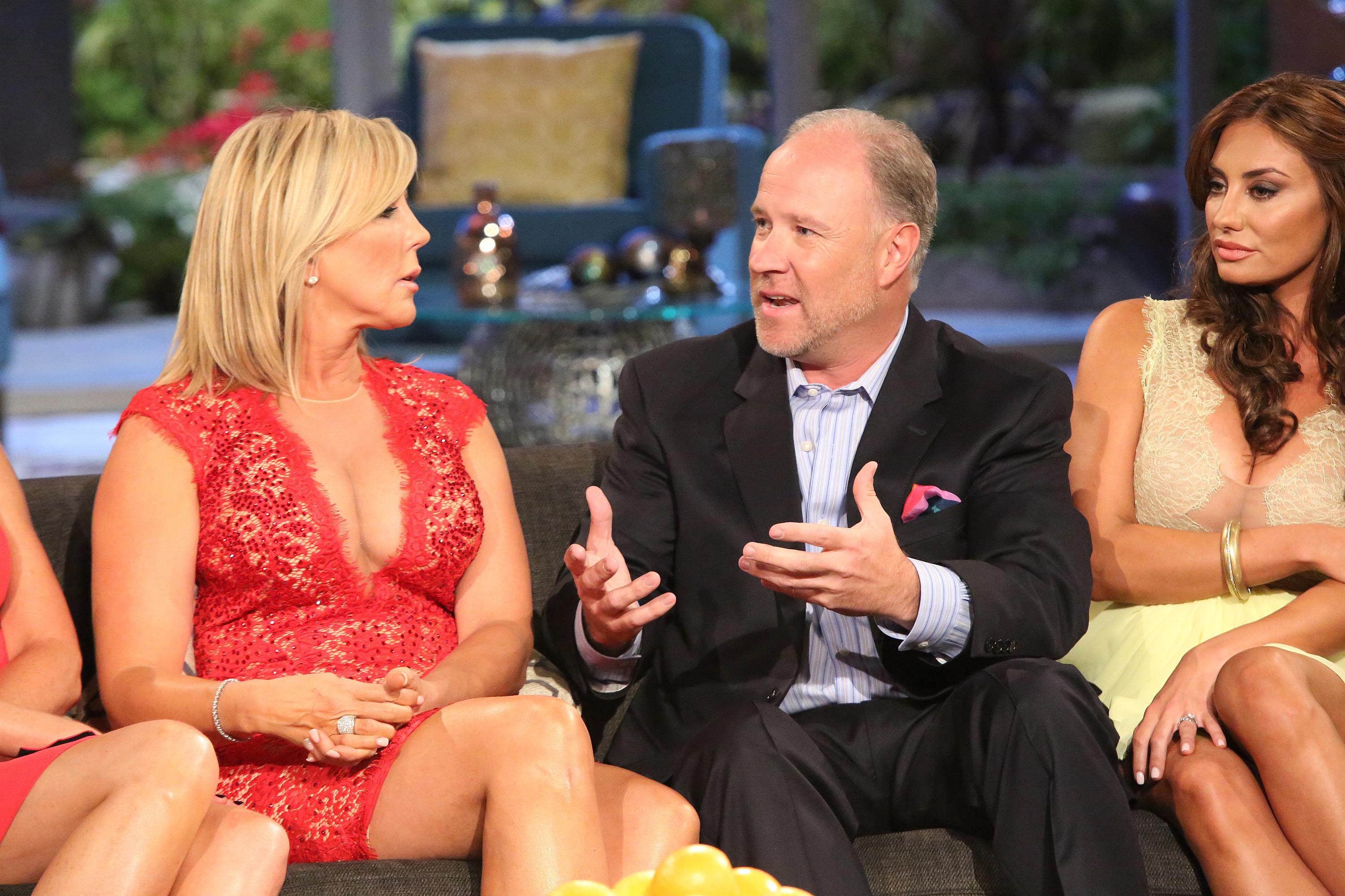 Tamra Barney and Vicki Gunvalson have had their fair share of ups and down but Tamra went into a rage when Brooks Ayers kept telling Vicki she was giving "the evil eye" to her closest friend. Tamra started pointing fingers over the table and screaming, which resulted in Vicki taking her then-boyfriend's side and storming out.
Article continues below advertisement
20th Annual Race To Erase MS Gala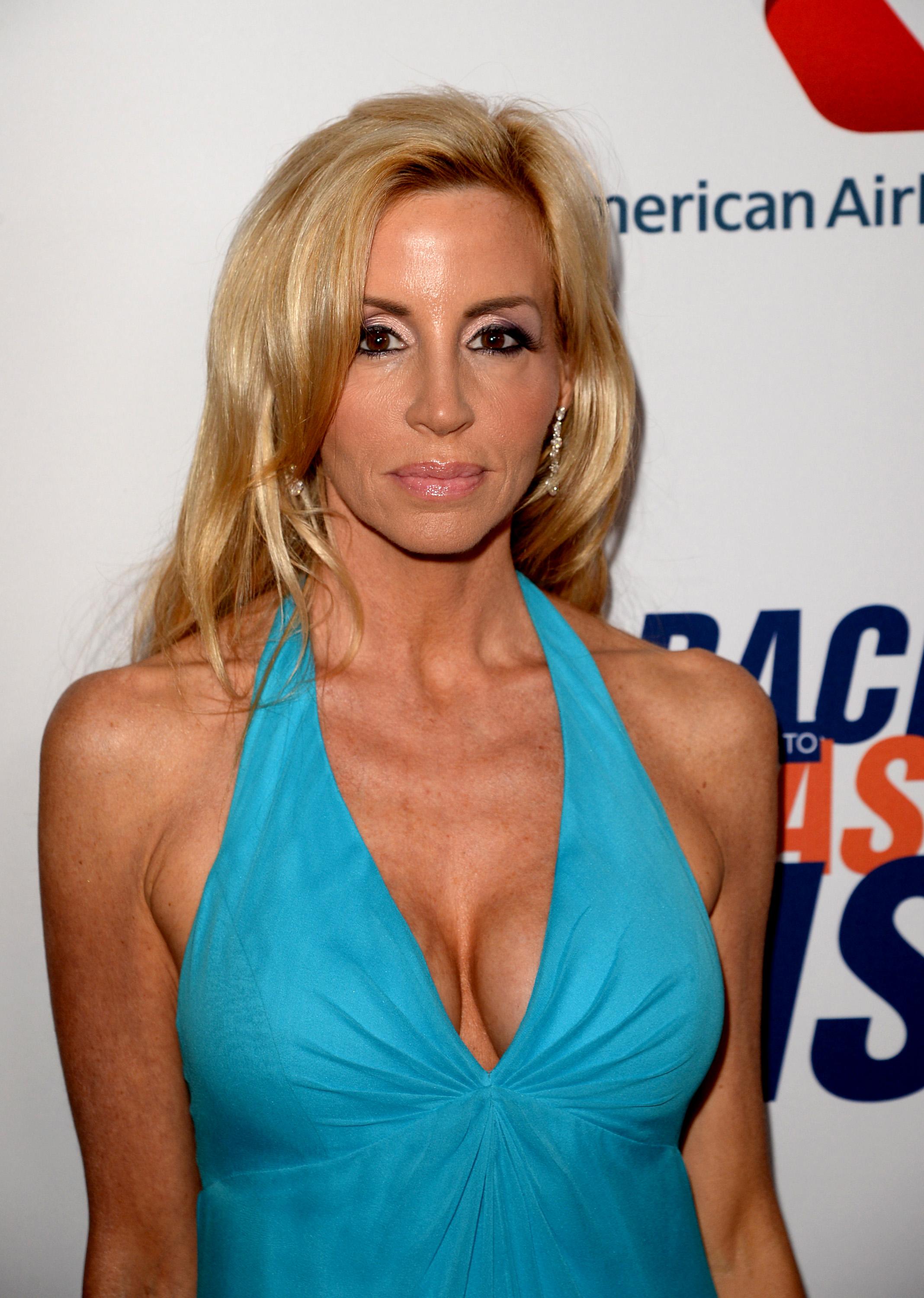 Who could the epic "dinner from Hell" Camille Grammer hosted with special guest the e-cigarette smoking psychic-medium Allison DuBois!? Allison puffed on the fake cig all night and told Kyle Richards her husband will never fulfill her. Awkward.
Article continues below advertisement
Kyle Richards Hosts Fashion Fundraiser For Children's Hospital Los Angeles At Kyle By Alene Too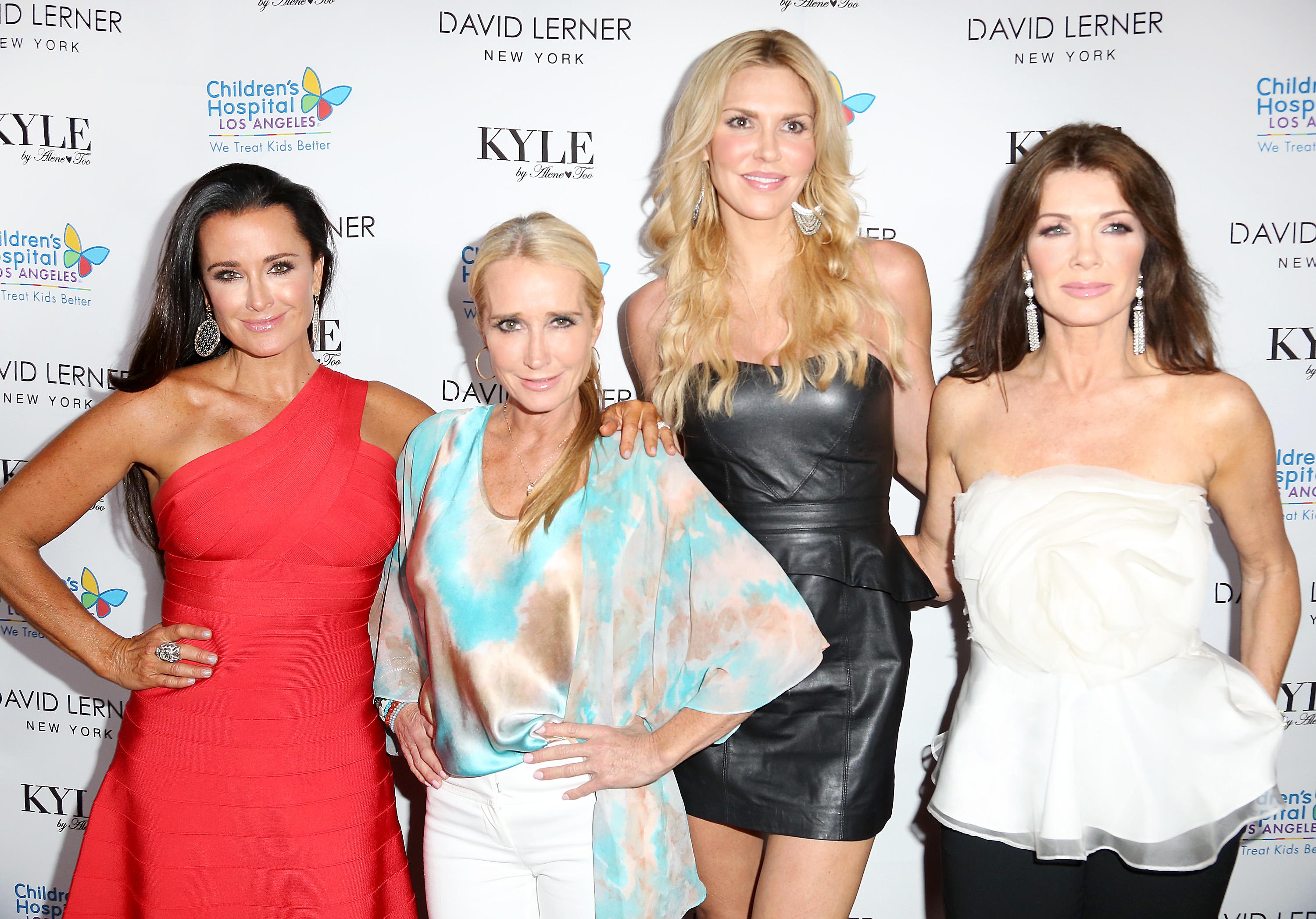 Kim Richards had a bone to pick all season long with Lisa Rinna regarding Lisa speaking out about Kim's issues with sobriety. Finally, in Amsterdam, Kim threatened to expose a deep, dark secret about Rinna's husband, Harry Hamlin that threw Rinna into a fit. She lunged for Kim's throat and threw a glass on table while at dinner with the other RHOBH women!
Article continues below advertisement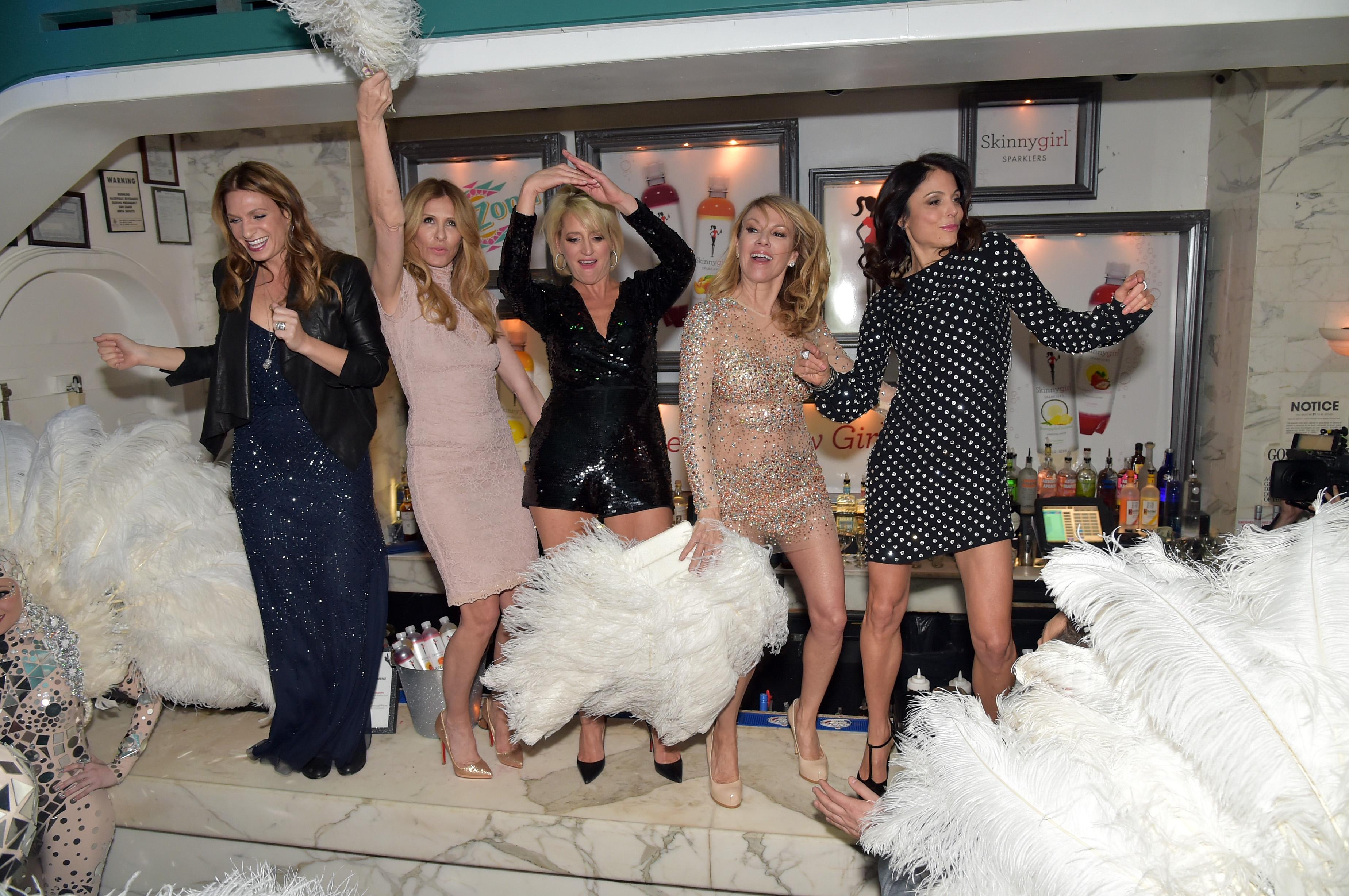 Dorinda Medley and Heather Thomson went at it while on vacation in the Turks & Caicos. Spurred by alcohol, the two women yelled across the table over the Yummie Tummie founder's potty mouth, which resulted in Dorinda stumbling out of the restaurant, crying hysterically.
Article continues below advertisement
2013 Bravo New York Upfront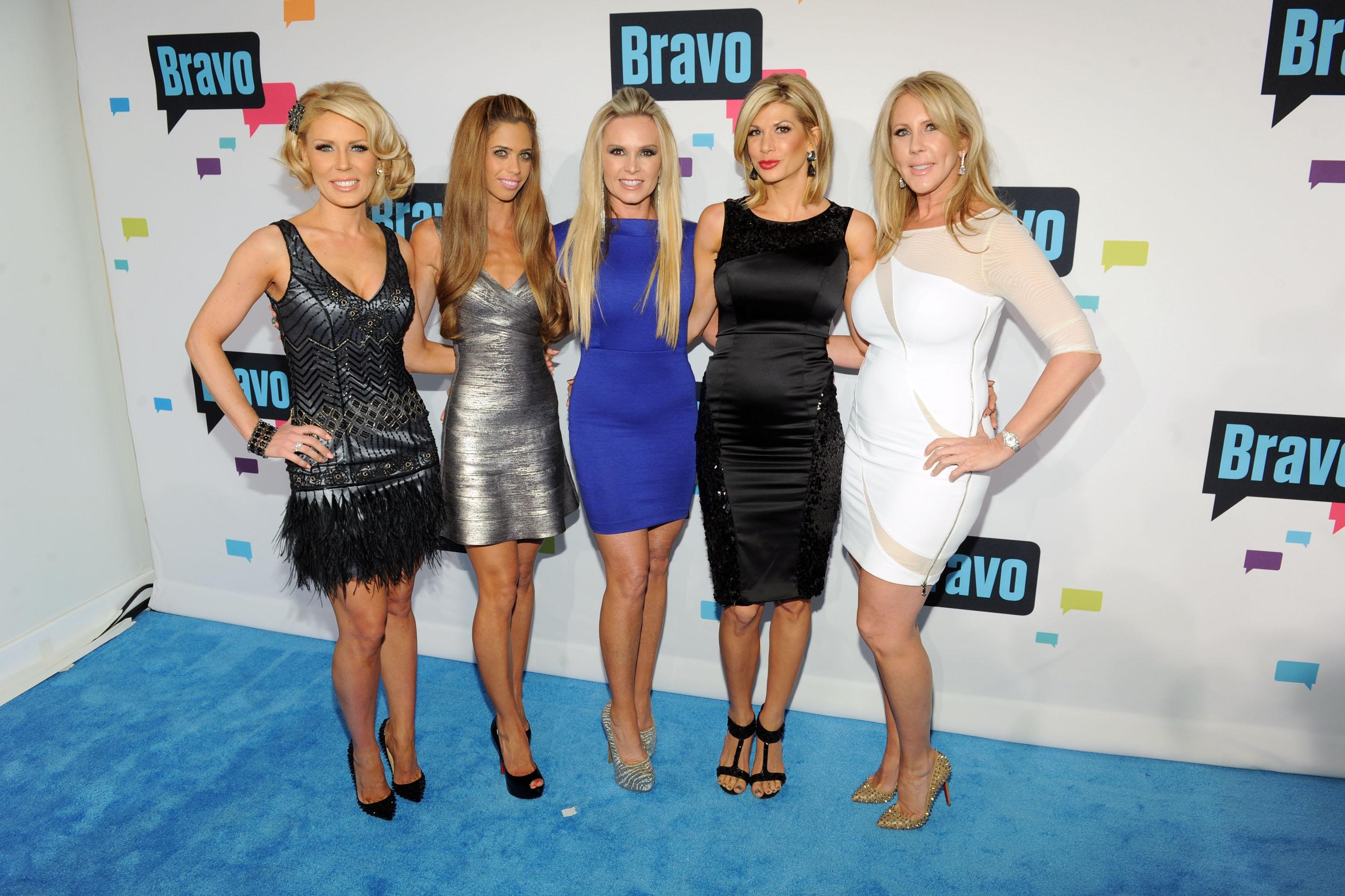 Article continues below advertisement
Global Lyme Alliance - Uniting For A Lyme-Free World Inaugural Gala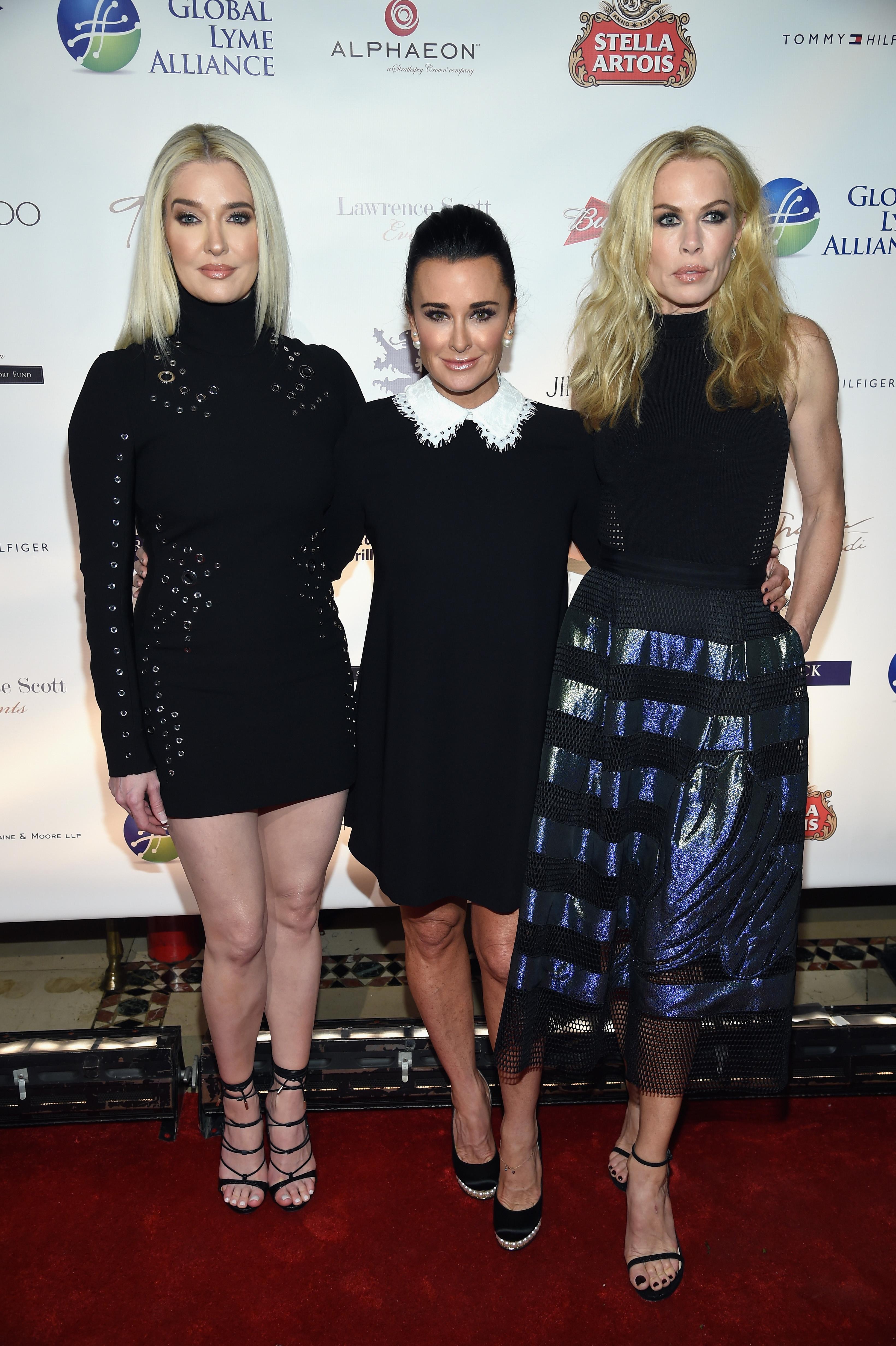 A twenty-plus year feud between Kathryn Edwards and Faye Resnick was addressed at Kyle Richards' extravagant BBQ dinner. Faye wrote about Kathryn and her ex-husband, Marcus Allen, in her tell-all book, which Kathryn was not happy about at all. When the leggy model confronted Faye, she brushed it off, saying the accusations were a long time ago. The feud lives on.
Article continues below advertisement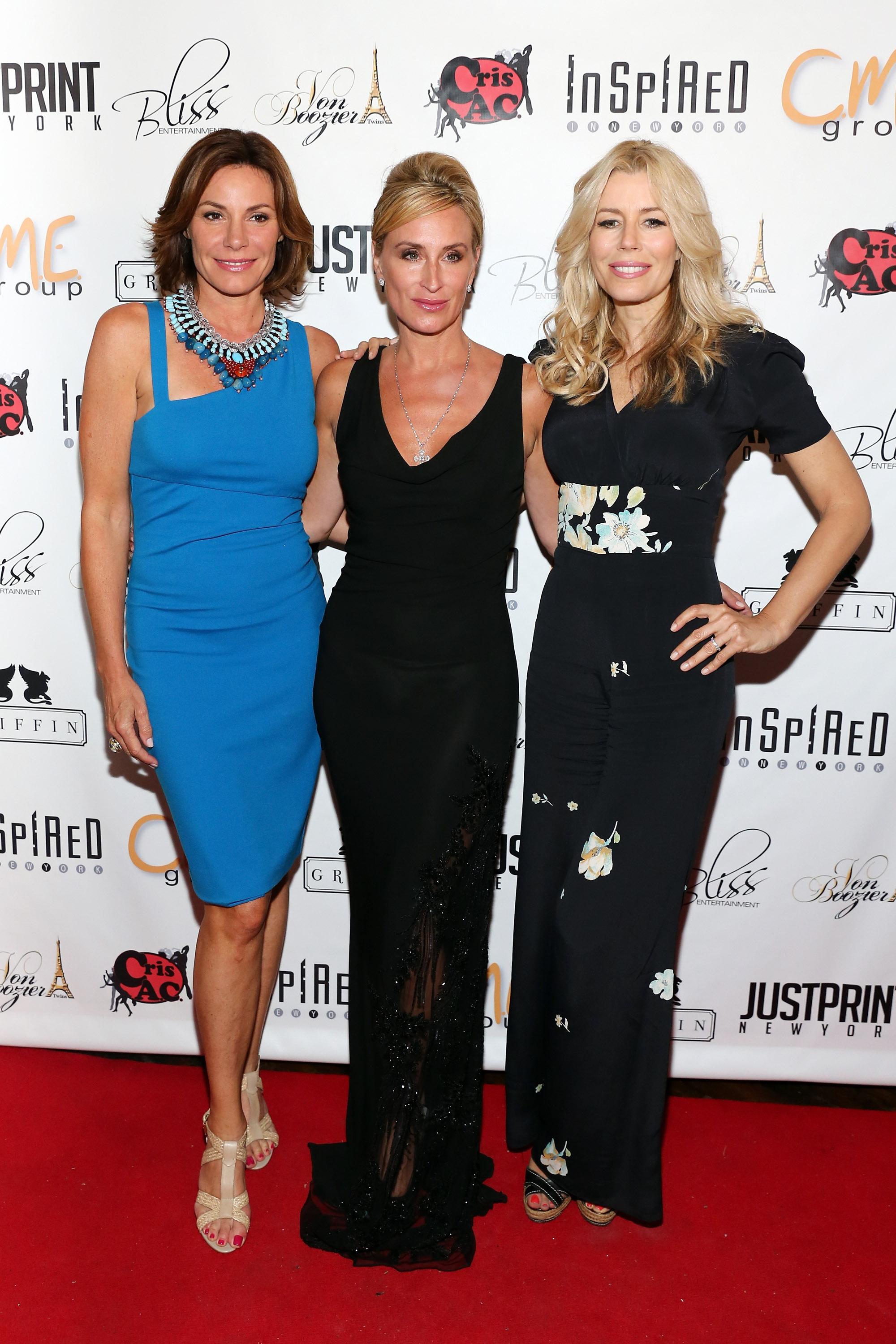 This may not be a dinner, but drinks were involved when the RHONY women sat down to discuss their issues with Aviva Drescher. She, in epic fashion, threw her prosthetic leg on the cocktail table and scolded the ladies for calling her fake and a liar.
Article continues below advertisement
2016 Winter TCA Tour - NBCUniversal Press Tour Day 2 - Arrivals