PHOTOS
Adorable Alert: Bristol Palin's 15 Cutest Instagram Selfies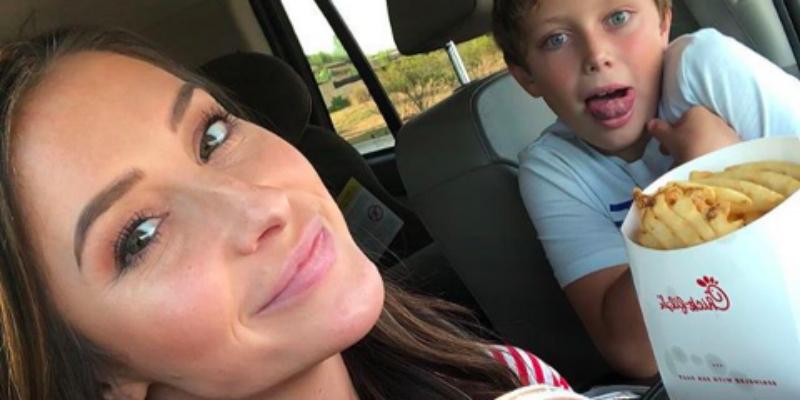 Bristol Palin first grabbed headlines when her mom, former Alaska Governor Sarah Palin, ran for vice president in 2008. Bristol was pregnant with her first child at the time at age 17. Since then, Bristol went on to be more than just a famous politician's offspring, finishing a third on season 11 of Dancing with the Stars, writing a memoir, and starring on her own show, Bristol Palin: Life's a Tripp. In 2018, she revealed that she joined the cast of Teen Mom OG, following Farrah Abraham's exit from the show.
Article continues below advertisement
MORE: Is Bristol Palin Quitting Teen Mom OG?
Bristol's a busy woman these days, balancing her fame with motherhood, but she's clearly up for the challenge. Look no further than Bristol's Instagram account to keep up with the mom of three's latest and greatest—since she's been at the Instagram game for quite a while, Bristol is no stranger to snapping (many) adorable selfies. Narrowing it down to just 15 of her cutest selfie pics was definitely not an easy task!
Watch this week's 'Teen Mom OG' recap!
Goofing Around
Bristol doesn't take herself too seriously, seen here in a silly selfie with son Tripp in 2015, where they shared a laugh over his fake sleeping pose.
Bristol And Mom
Bristol's famous mama, Sarah, gave a little wave while her daughter snapped this car selfie. Such a mom thing to do, right?
Sharing A Smooch
Bristol's son smiled wide while mom planted a kiss on his cheek in the reality star's pick for Man Crush Monday. Aw!
No Shame
Bristol nailed the caption on this happy mirror selfie, noting, "ain't no shame in my game." Owning it. Respect.
Mommy Blues
Bristol snuggled with a sleeping Tripp, captioning the pic "Stop growing my little chicken nugget... only thing I need in life."
Working Hard
Bristol paused for a work selfie, sharing, "Celebrated six years working for the best people I know. This place is my home (I actually have a job #shocker)."
Article continues below advertisement
Baby Bump #2 Progress
MORE ON:
Dancing With the Stars
Bristol showed off her adorable baby bump for her second child, noting "32 weeks with my babe girl," in this 2015 Instagram pic.
Article continues below advertisement
Baby Love
Bristol shared a snuggle and a kiss with her little one, Sailor, just five weeks after giving birth to her second child.
Article continues below advertisement
Sailor Selfie
Bristol held little Sailor in one arm while snapping a cute pic of them, captioning it "love coming home from work to my littlest!"
Article continues below advertisement
Patriotic Beauty
Bristol got her red, white, and blue on while she flashed a beautiful smile in this 4th of July car selfie with then-husband Dakota Meyer.
Article continues below advertisement
Challenges Of Parenting
Bristol posed with her sick baby, sharing this truth bomb: "It's the more challenging moments like this that make me appreciate motherhood the most."
Article continues below advertisement
Baby Bump #3
Bristol showed off a baby bump selfie for her third child, sharing she was in the "last trimester" of her pregnancy. Lookin' good, Bristol!
Article continues below advertisement
Family Portrait
Bristol, Dakota, and baby Atlee posed for a family selfie, with the happy mom gushing: "she is the SWEETEST and I'm betting will be our easiest, so in love."
Article continues below advertisement
All Grown Up
Bristol's oldest, Tripp, shared a cross-eyed moment with his mom and her caption summed things up perfectly: "#canijuststoptime #teenager #mybaby."
Article continues below advertisement
Fave Things
Bristol gave a sly smile and side eye, captioning the pic affectionately: "two of my favorite things... Chick-fil-A and my Tripp Easton."