PHOTOS
Demi Lovato Is DONE Dieting & She's Happier For It: 'I'm No Longer Food Shaming Myself'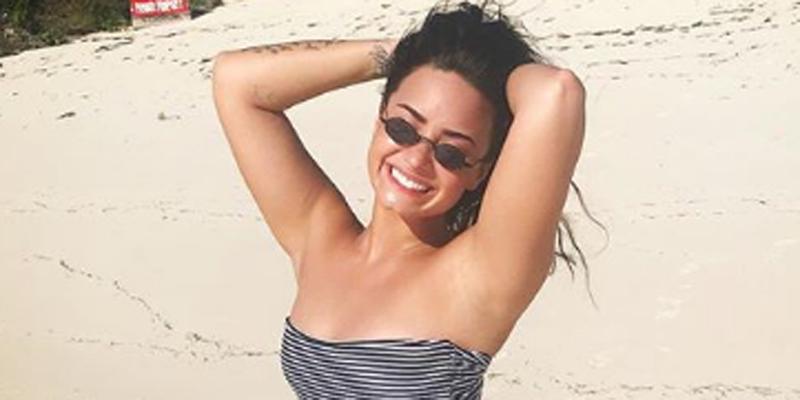 Demi Lovato is making major moves to lead a more body positive life. The "Confident" singer is throwing her bad food habits out the window, and instead focusing on living a healthy lifestyle.
Article continues below advertisement
"I've stopped dieting," the 25-year-old singer told People. "I have gained a little weight so it's been a struggle but at the same time, I'm happier because I'm not restricting myself from certain foods and I'm no longer food shaming myself." She added, "It's a daily battle. Some days I feel great and some days I don't feel great."
Back in January, Demi tweeted that she had "given up dieting" and "the chronic stress" of food shaming. "I think that's something in our society, we get caught up in diet culture," Demi told People. "Every commercial on TV is either about a weight loss pill or piece of fitness equipment or it's all food-based."
Article continues below advertisement
"As someone recovering from a food disorder, it's something that I want to put out there that you don't have to diet in order to be happy," she continued. "I don't think I've heard that message out there in the public and of course, it's important to be healthy and everything in moderation is fine."
Article continues below advertisement
"When I feel lonely, my heart feels hungry and then I end up binging and I don't know how to figure out how to be alone," Demi told her manager, Phil McIntyre, in the film. "One thing that I haven't fully conquered is my eating disorder."
What do you think about Demi's no-dieting proclamation? Sound off in the comments!