PHOTOS
Denise Richards Shares Pic From 'The Bold And The Beautiful' Amid Rumors She Stopped Filming 'RHOBH'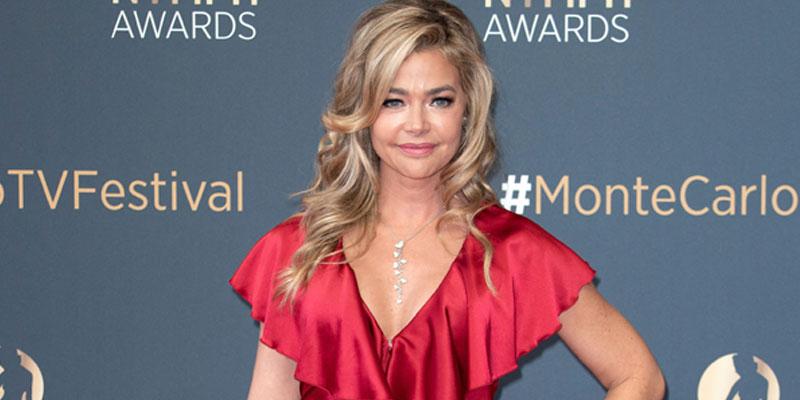 Nothing is stopping Denise Richards from working. Amid rumors that she has been missing from shooting the Real Housewives of Beverly Hills, the actress posted a pic from her day filming her soap opera, The Bold and the Beautiful.
Article continues below advertisement
The soap star, 48, shared a photo of herself on set at the CBS Television City studios. She sat on a couch, in full costume, as she got her hair and makeup done. Denise plays the character Shauna Fulton on the CBS daytime drama series. The mother of three held a script in her hand.
Article continues below advertisement
It was reported earlier this month that the Wild Things actress was absent from filming scenes for season 10 of the show. "Denise Richards has actually been MIA from filming Real Housewives a lot just because she's so busy filming her other projects," a source close to the star told HollywodLife.com. "She really loves doing Housewives but being an actress is her first priority when it comes to her career and RHOBH has opened even more doors for her."
On October 24, Denise revealed how much she will actually film of the Bravo reality series. Despite her hectic work schedule, she still plans to keep RHOBH at the top. "Housewives is a reality show, so they film reality, and whatever you're working on, they'll film that," Denise told HollywoodLife.com. "I think that the Housewives film the jobs, and family life and other things we have going on in our life, otherwise it wouldn't be a reality show."
Article continues below advertisement
Denise was added to the cast for season nine and confirmed she was returning for the new season in August. She is also currently shooting several TV movies at the moment, adding to her busy schedule. "She's so busy and has so many different projects going on that she accidentally gets her projects mixed up," the insider continued.
"She's barely filmed RHOBH so far this season and missed a few events just due to her own acting career which has picked up even more since she signed on for Housewives," the source told the outlet.
What are your thoughts on Denise working on The Bold and the Beautiful and RHOBH at the same time? Sound off in the comments below!