PHOTOS
Is Denise Richards Already Done With 'Real Housewives Of Beverly Hills'?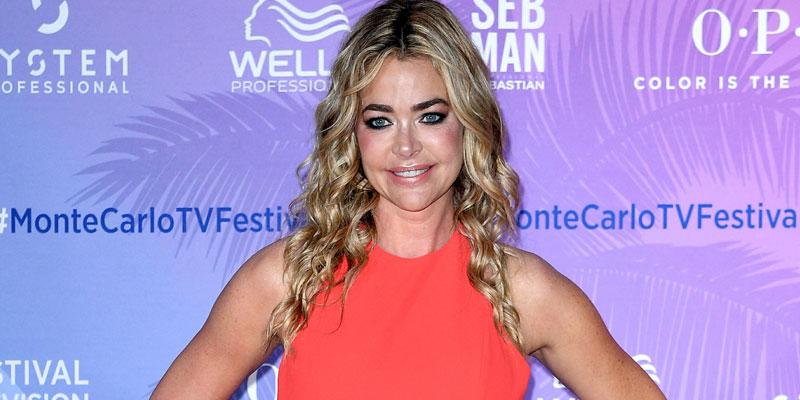 Is Denise Richards quitting the Real Housewives of Beverly Hills? The Bold and the Beautiful star has been missing from filming season 10 with rest of her castmates for some time.
Article continues below advertisement
Denise, 48, has a pretty hectic schedule with being a wife to second husband Aaron Phypers, being a full time mother to her three children, being an actress and a reality star.
Article continues below advertisement
A source revealed to HollywoodLife.com that the Wild Things actress' busy life has made it tough for her to film scenes for her Bravo series.
"Denise Richards has actually been MIA from filming Real Housewives a lot just because she's so busy filming her other projects," a source close to the star told the outlet. "She really loves doing Housewives but being an actress is her first priority when it comes to her career and RHOBH has opened even more doors for her."
Article continues below advertisement
Denise was added to the cast for season nine and confirmed her return for the upcoming season in August. She also joined the cast of the soap opera The Bold and the Beautiful in March 2019. She is also currently shooting several TV movies at the moment, adding to her hefty shooting schedule. "She's so busy and has so many different projects going on that she accidentally gets her projects mixed up," the insider continued.
The source also added that Denise "treats RHOBH like a film set and the ladies constantly have to remind her it's real."
Article continues below advertisement
"She's barely filmed RHOBH so far this season and missed a few events just due to her own acting career which has picked up even more since she signed on for Housewives," the source told the publication.
The Denise Richards: It's Complicated personality is mom to daughters Sam, 15, and Lola, 14, with ex-husband Charlie Sheen, as well as adopted daughter Eloise, 7. She married Aaron in September 2018 in Malibu after dating for almost a year. Last month, she chatted with Billy Bush for Extra and gushed how Aaron is doing as a stepdad. "Aaron is an amazing man, a wonderful stepdad," she said. "He's an amazing dad to Eloise who he's in the process of adopting. He's surprisingly extremely supportive."
Article continues below advertisement
The Real Housewives of Beverly Hills season 10 will air on Bravo in early 2020.
What are your thoughts on Denise missing from filming for RHOBH? Sound off in the comments below!