PHOTOS
Exes Kaitlynn Carter & Brody Jenner Fly Home Together From Indonesia 2 Years After Tying Knot There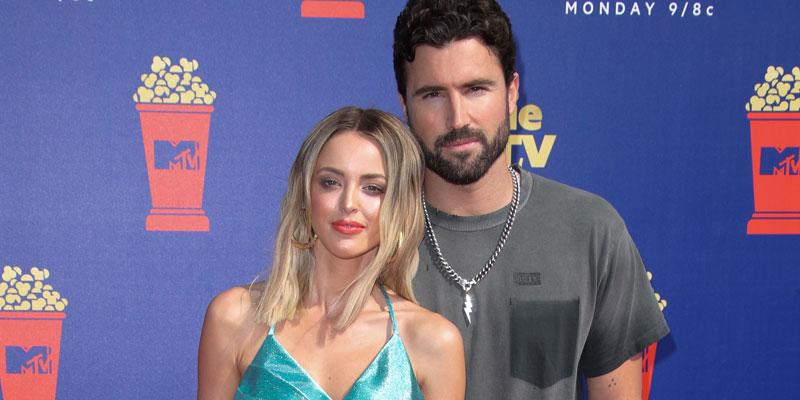 Article continues below advertisement
Brody, 36, and Kaitlynn, 31, jetted off to Bali on February 18 from Los Angeles and spent a week there to celebrate their mutual friends' nuptials. "Commin for ya @followthefishtv @chloechapman #weddingofthemellenium❤️," The Princes of Malibu star wrote on Instagram on February 18. Brody was sitting on a plane and wore a mask in his selfie.
Kaitlynn posted a photo of herself and her friends having dun in Bali and captioned it, "NAME A BETTER DUO!! @followthefishtv @chloechapman couldn't be more thrilled for you two!!!! honored to be here to celebrate your love ❤️??? #thefishersarehooked." Kaitlynn and The Hills: New Beginnings star celebrated their pals music producer Fisher and swimwear designer Chloe Chapman's wedding in the tropical paradise.
Article continues below advertisement
On February 24, the New Hampshire native shared her travels on her Instagram Stories. "Will we make it to LA alive?" the reality star captioned a video of herself and Brody on their long flight home.
"Well, one of us is going to survive the coronavirus and it's probably not me in my flimsy mask," she said as she panned to to Brody wearing a black face mask. She also added a poll that said "death by" either "coronavirus" or "Brody."
Article continues below advertisement
Brody and Kaitlynn broke up in August 2019 after five years together and one year of marriage. However, they were not legally married despite having a ceremony.
In November 2019, she defended her brief marriage to the MTV star in an essay she penned for Elle, writing that their relationship was "very real" despite not being legal. "The legitimacy of that marriage has become a matter of public debate, but for he and I, it was very real," she wrote. "He was quite possibly the most beautiful man on the planet, with a heart of gold and a tireless sense of adventure. I was drawn to his spirit."
Article continues below advertisement
"He became my best friend, and together we had all the fun the world had to offer. Eventually though, after years of constant 'excitement,' we found we'd done as much growing apart as we'd done growing up," she continued. "I began to spend a lot of time traveling on my own or with friends, quietly mourning what I knew in my heart would soon be the end of my marriage."
In January, Kaitlynn was spotted hanging out with Brody's mom Linda Thompson. Kaitlynn posted a snap of the two enjoying dinner at Nobu Malibu and captioned the sweet pic, "Feelin' super lucky to be part of this modern fam." Brody, however, did not appear to be in attendance.
Do you think Brody and Kaitlynn will get back together? Sound off in the comments below!