PHOTOS
Fans SLAM Jill Duggar For Forcing Newborn Son To Wear BIZARRE Outfit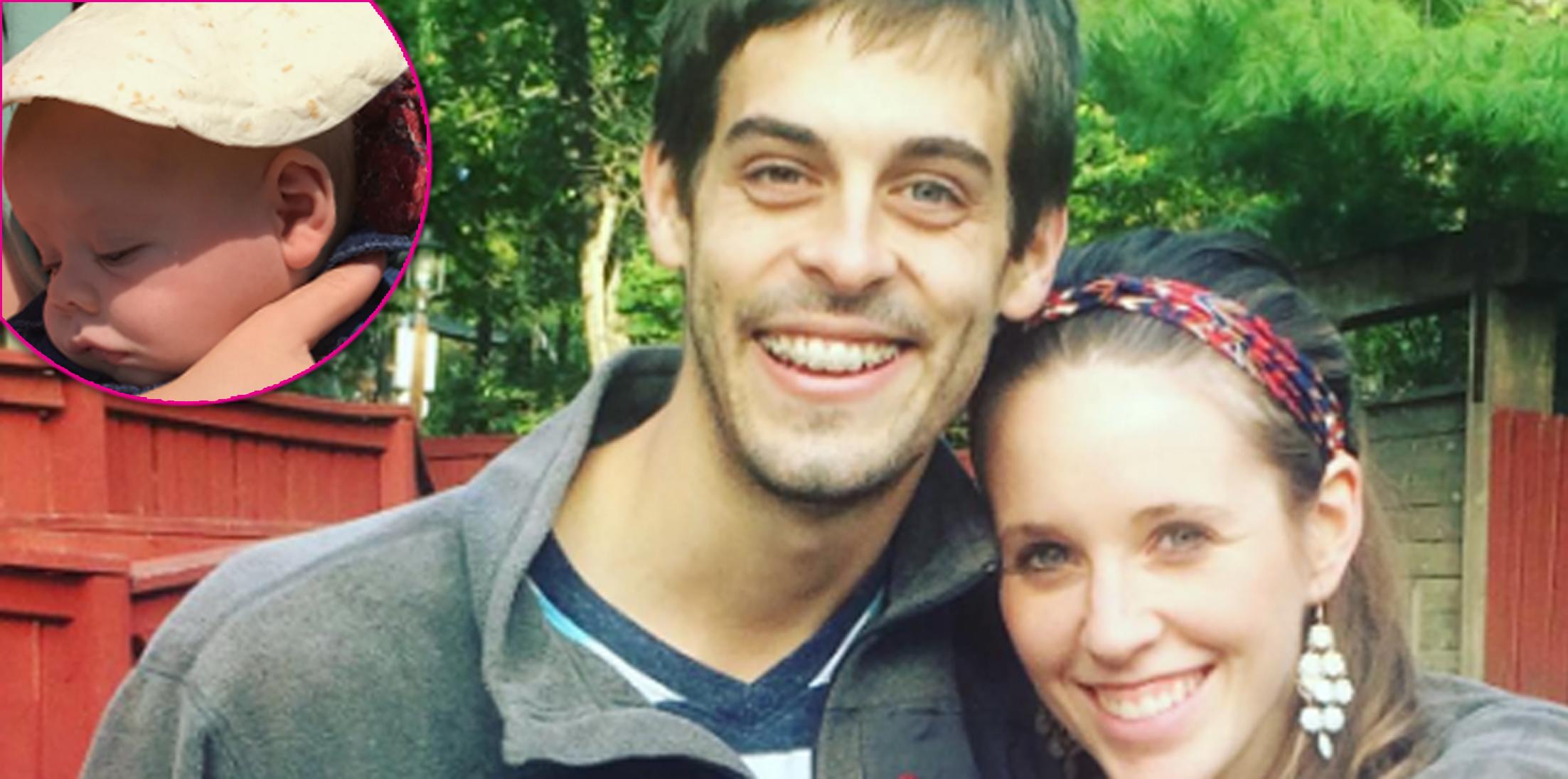 Jill Duggar has come under fire, yet again, for her parenting choices, but this time it's less about her strict rules and more about her "innovative" fashion choices for her children. Fans were quick to bash the reality star after she used food to protect her two-month old son, Samuel, from the sun, during her family's recent trip to the petting zoo.
Article continues below advertisement
"I feel disrespected that u used that tortilla in that way," one follower commented on Jill's Instagram photo series, as the reality star put a tortilla on the top of her son's head in place of a hat.
"You can't find a baby hat on a farm but you can use common sense and be prepared," one fan wrote. "When you take 2 babies out for the day in the open when it's obviously very warm and sunny, you pack hats and sunscreen, warm clothes in case the weather turns, even if you don't end up needing them. Sorry but a tortilla? Really? Imagine how hot that would get, his head would be fried."
Article continues below advertisement
Other mommy shammers bashed the reality star for also putting her son in "mittens."
"Why they put these mittens on a baby when it was probably hot??" wrote a fan.
Article continues below advertisement
"Get those stupid mittens off that baby, clip his nails," said another in response to fans comments explaining that Samuel's "mittens" were actually scratch-prevention mittens, used to make sure he doesn't accidentally nick himself.
However, one fan noted, "Every pic of Samuel has his hands covered. They didn't do that when Izzy was little."
What do you think about fans bashing Jill? Sound off in the comments!