PHOTOS
Felicity Huffman's Daughter Georgia Chooses College After Admissions Scandal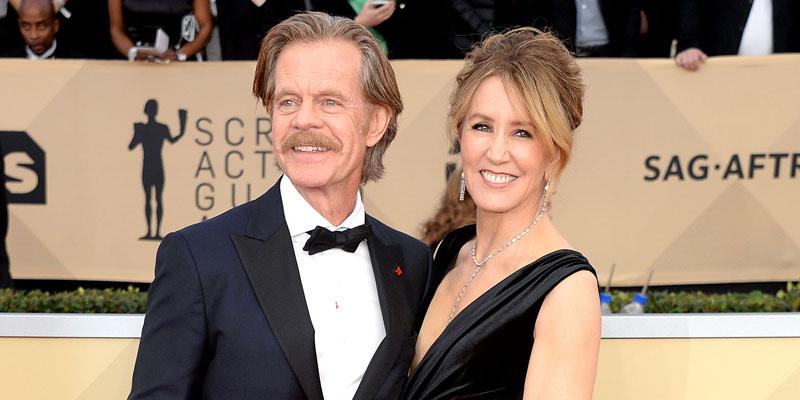 Felicity Huffman and William H. Macy's daughter, Georgia Macy, is college bound! The 17-year-old announced via social media that she will attend Vassar College in upstate New York, starting in the fall of 2021. The exciting news comes not long after Felicity, 57, completed her prison sentence for her role in the highly publicized college admissions scandal.
Article continues below advertisement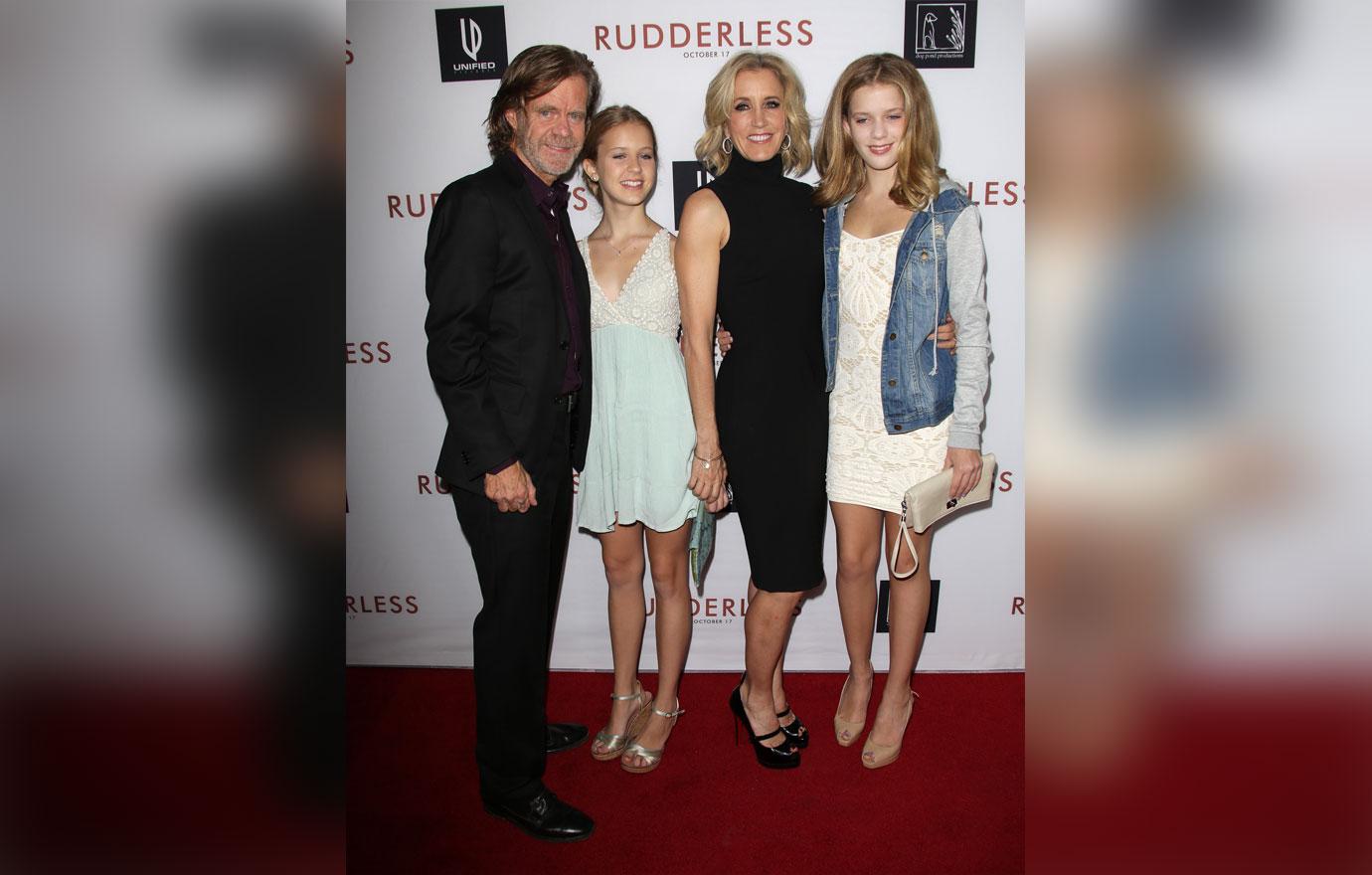 Georgia posted a picture of the Vassar College logo on her Instagram Story. She also updated her Instagram bio to read "Vassar 2024." Georgia's acceptance comes months after the college admissions scandal that her older sister, Sophia, was affected by.
In April 2019, Felicity pled guilty for her involvement in the college admissions scandal. The Academy Award-nominated actress admitted she paid admissions consultant Rick Singer $15,000 to have someone proctor and correct Sophia's SAT exam. The 19-year-old's score was inflated to 1420 out of a possible perfect score of 1600.
Article continues below advertisement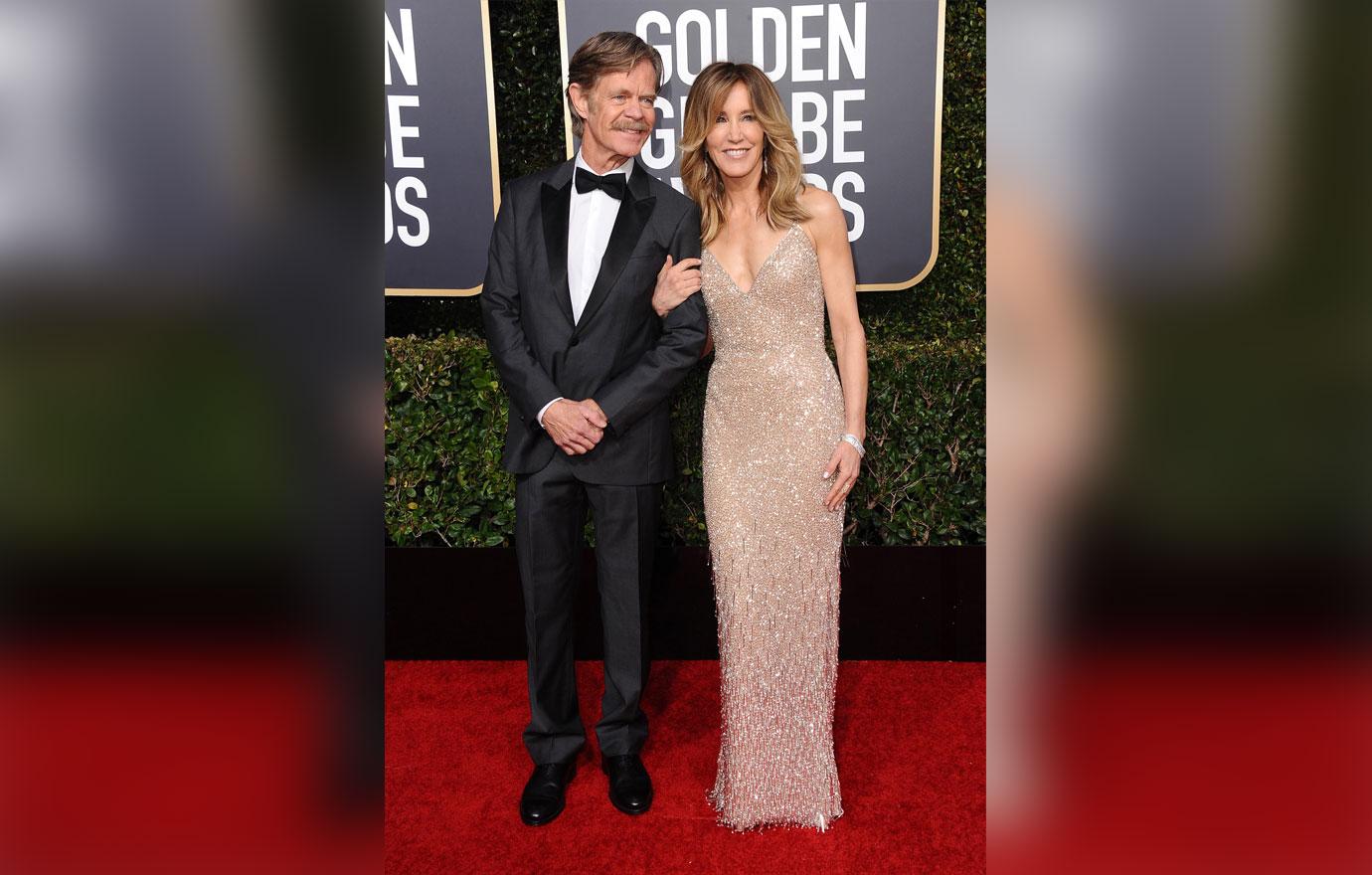 According to court documents, the Desperate Housewives star considered toying with Georgia's SAT scores after she tampered with Sophia's. However, she had a change of heart. "But the decision haunted me terribly; I knew it was not right. I finally came to my senses and told Mr. Singer to stop the process for Georgia," Felicity confessed.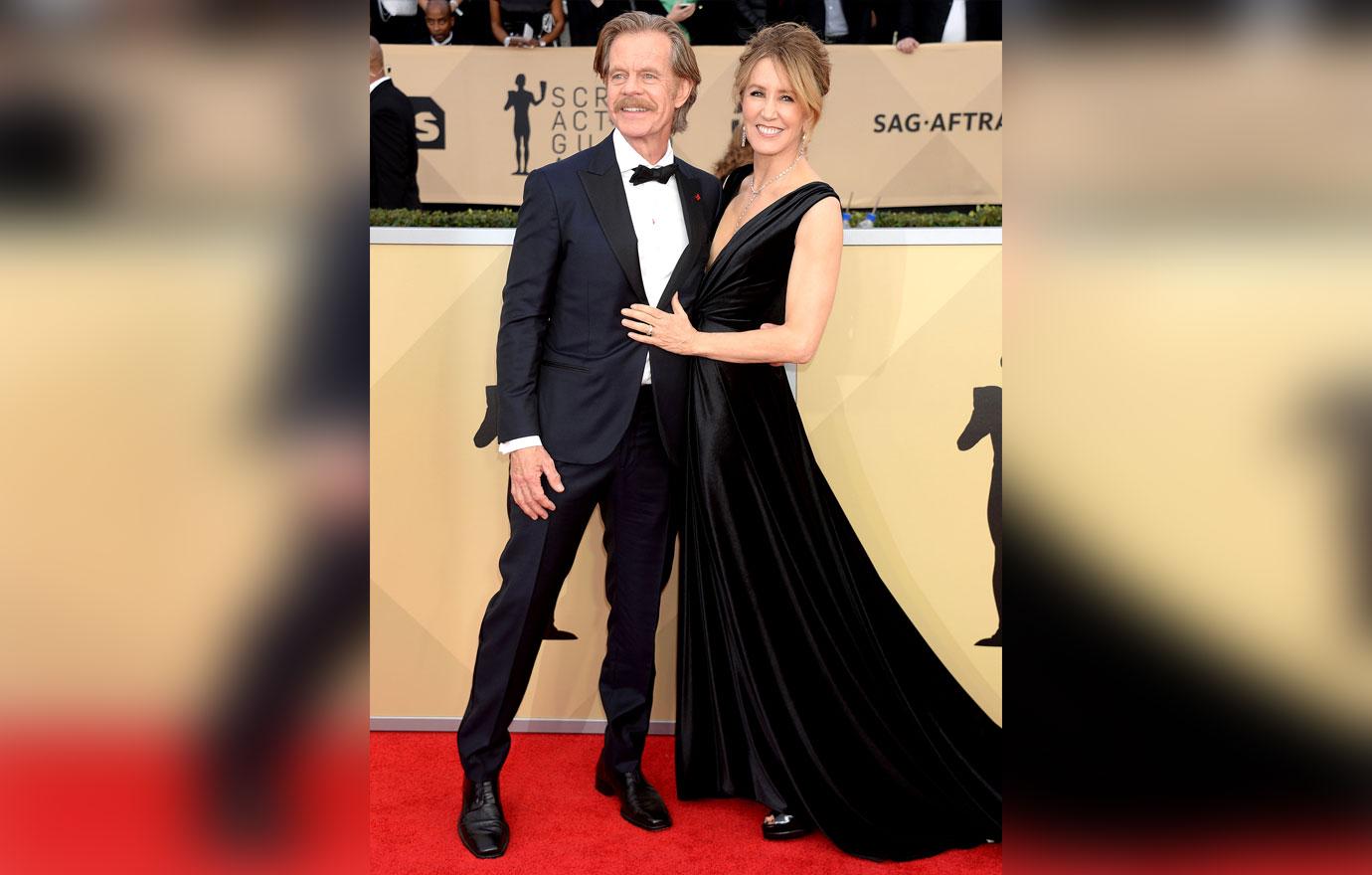 Unfortunately, the damage was still done to the ones she loves. "In my desperation to be a good mother I talked myself into believing that all I was doing was giving my daughter a fair shot. I see the irony in that statement now because what I have done is the opposite of fair. I have broken the law, deceived the educational community, betrayed my daughter, and failed my family," Felicity continued in the court documents.
Article continues below advertisement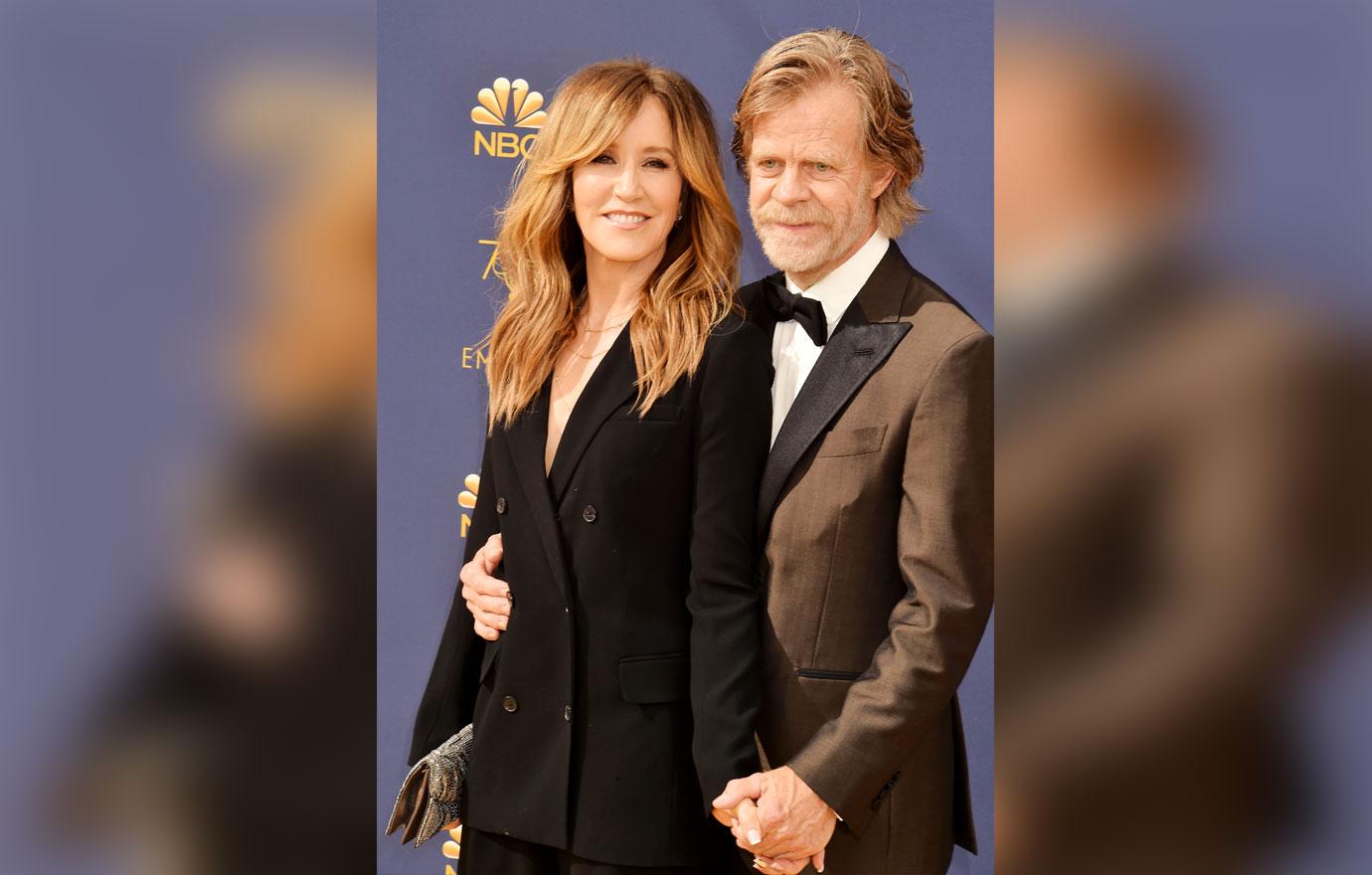 The When They See Us actress was sentenced in September2019 to 14 days in prison, and served her time in October at the Federal Correctional Institution in Dublin, California. She was released early,as per normal policy for inmates who are scheduled for release on a weekend. She was also ordered to pay a fine of $30,000.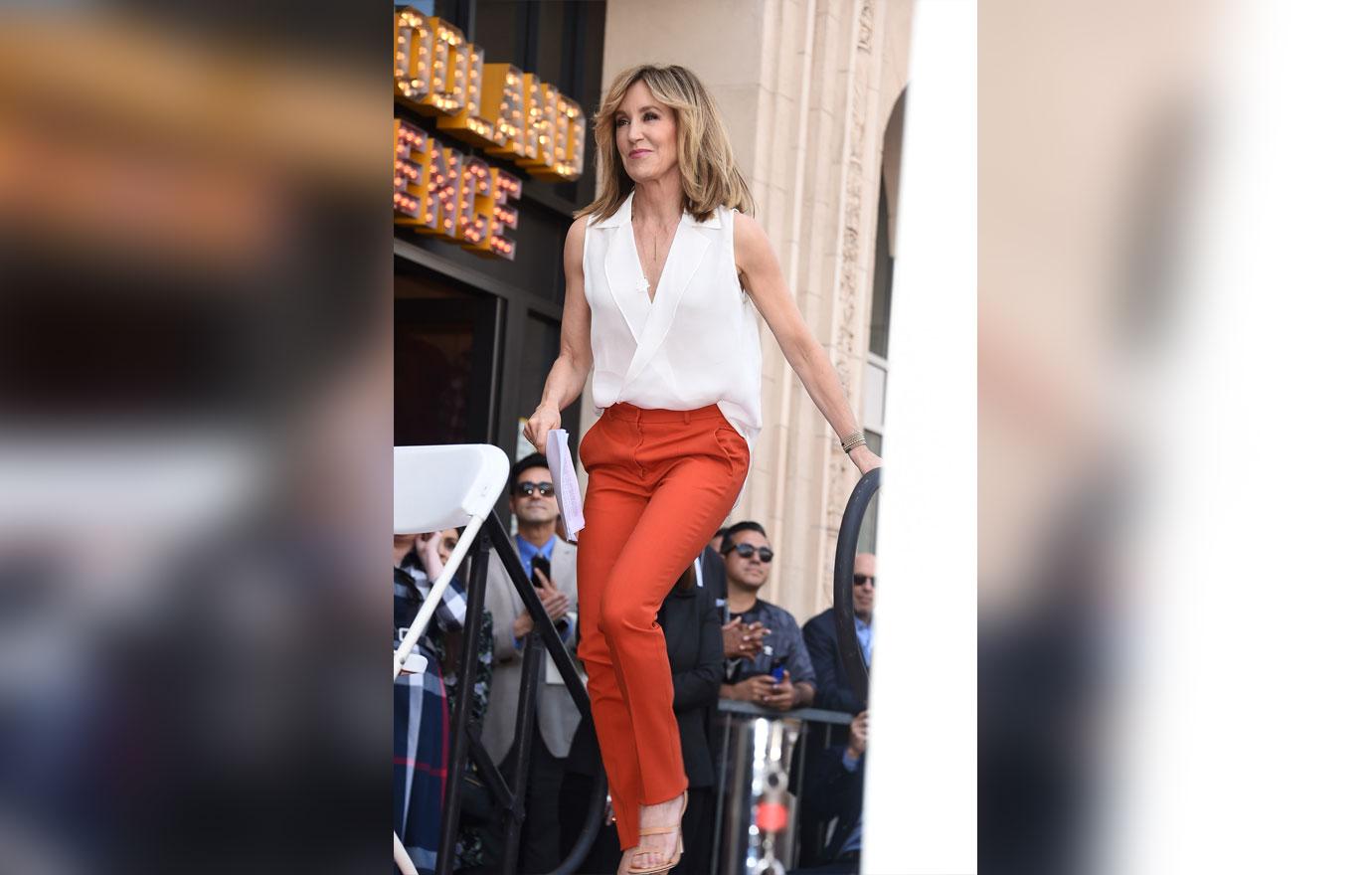 Felicity is currently completing her court-ordered 250 hours of community service, which she plans to continue once the mandated time is complete. A source for Entertainment Tonight shared that Felicity found the conditions at the prison "very difficult" and that there were "no real programs or initiatives to help the incarcerated women who were there."
Article continues below advertisement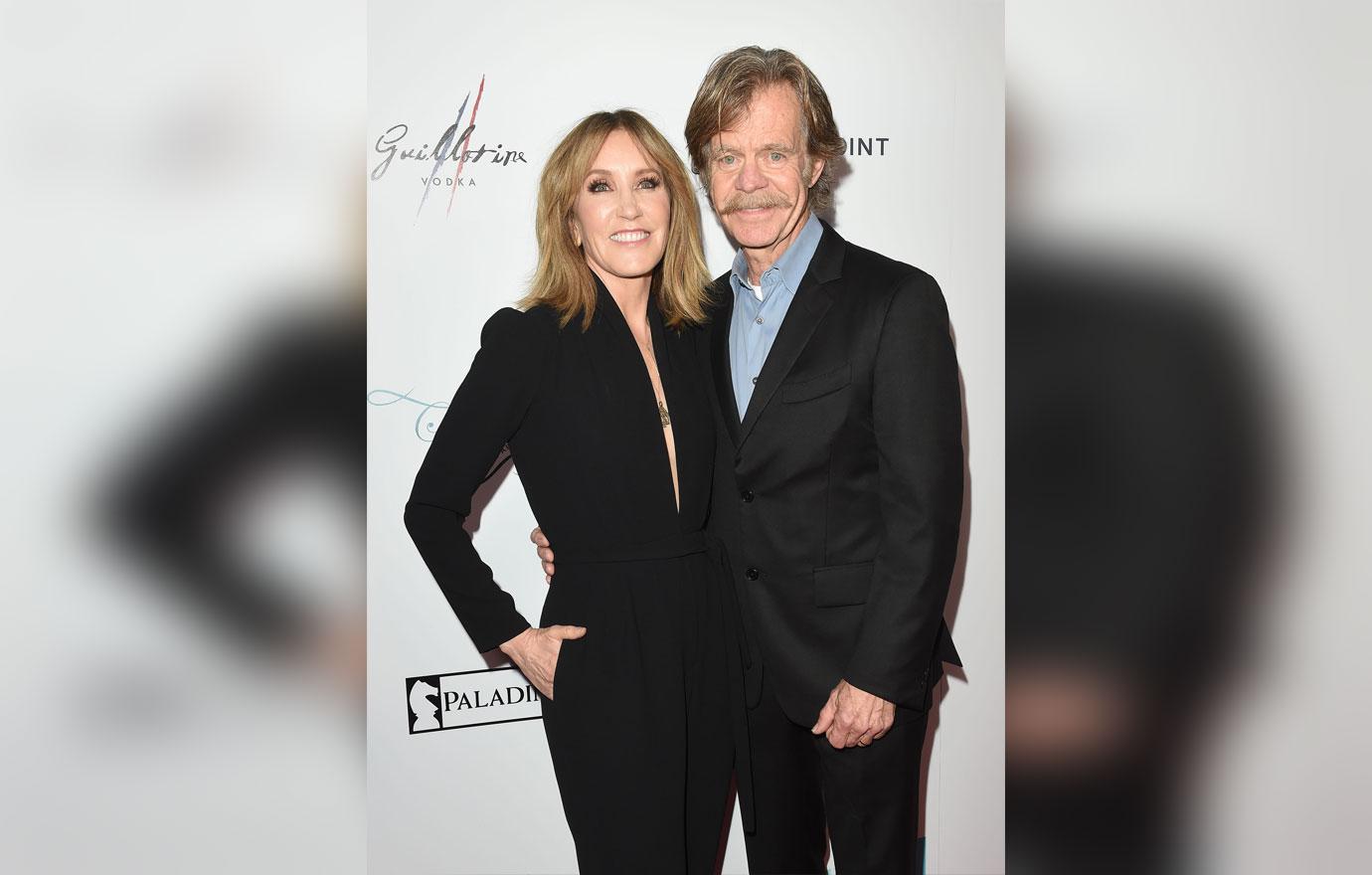 The insider added, "Felicity felt like the women in that facility were being discarded and left behind; they were forgotten. She loved the women there and bonded with them. When she left she felt guilty leaving them behind."