PHOTOS
#FirstFriday: Dissecting Taylor Swift's First Ever MTV VMAs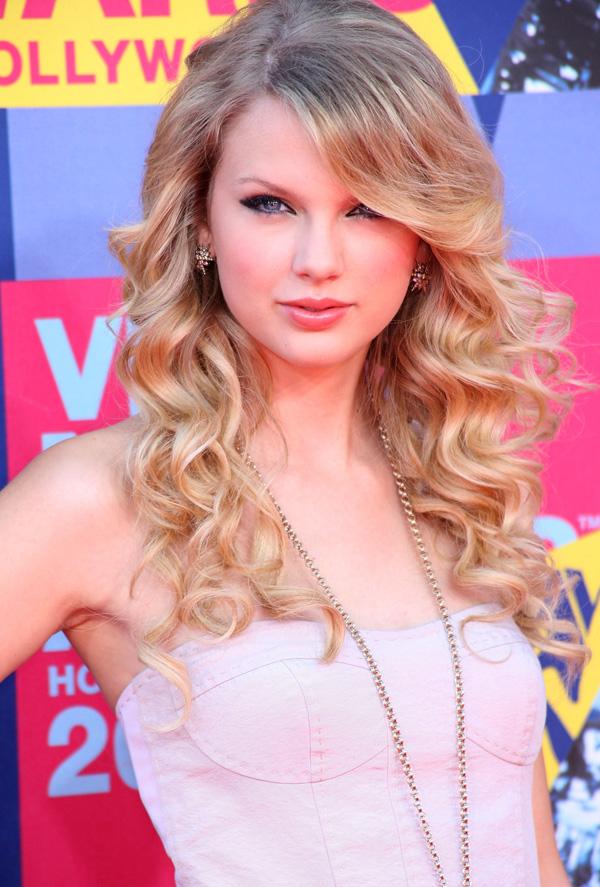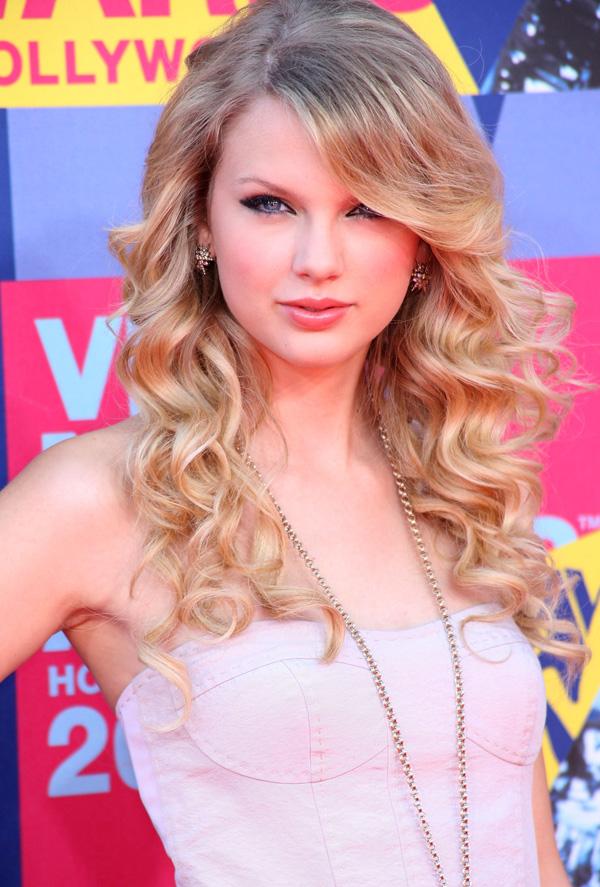 A year before Taylor Swift mania really took hold (you remember the Kanye Moment of 2009, yes?) Taylor Swift was just a pretty, curly haired country star with sweet song lyrics and super long legs. But once a red carpet star, always a red carpet star—and Taylor Swift has been werking it like a pro since her first MTV VMAs in 2008. Click through the gallery to see how she fared.
Article continues below advertisement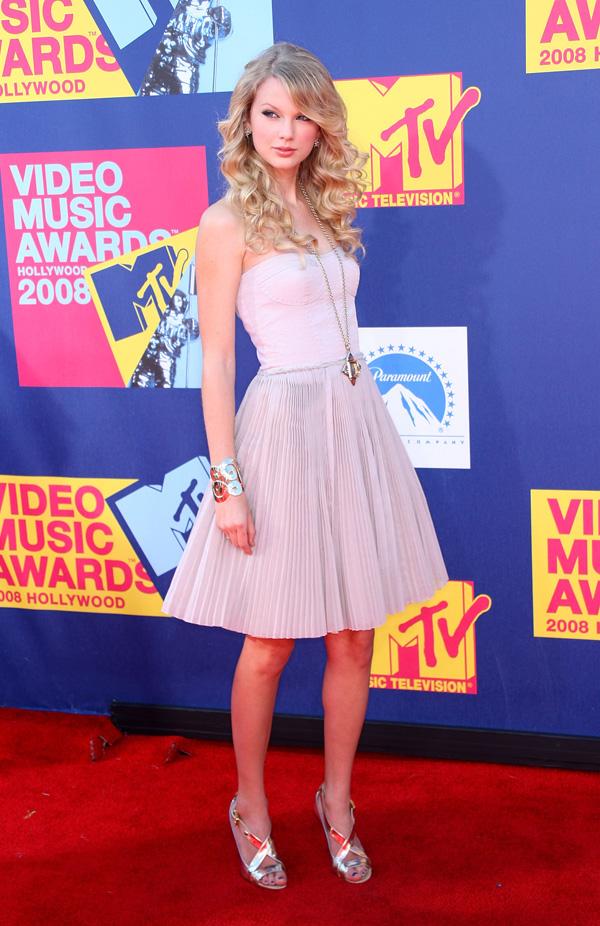 The side eye: You've heard people say "Get my good side!" right? Taylor knows which pose works for her, and this is it. Slight body turn turn left, face front, head down, eyes up. Classic Taylor.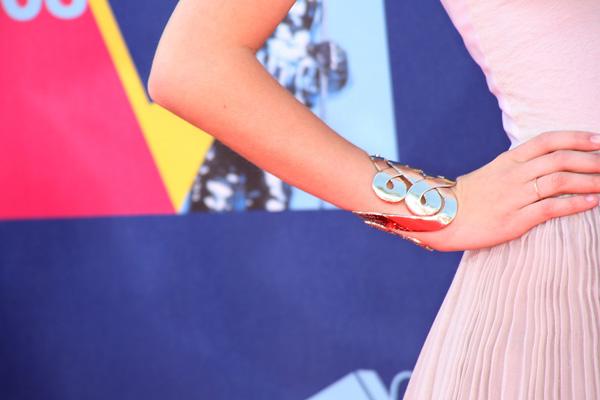 Hand on hip: You don't need to live in Hollywood to know this trick—a hand on the hip ALWAYS makes the arm look thinner.
Article continues below advertisement