PHOTOS
Gigi Hadid Says 'Baby' Zayn Malik Likes Her 'Sun Spots' In Makeup Free Video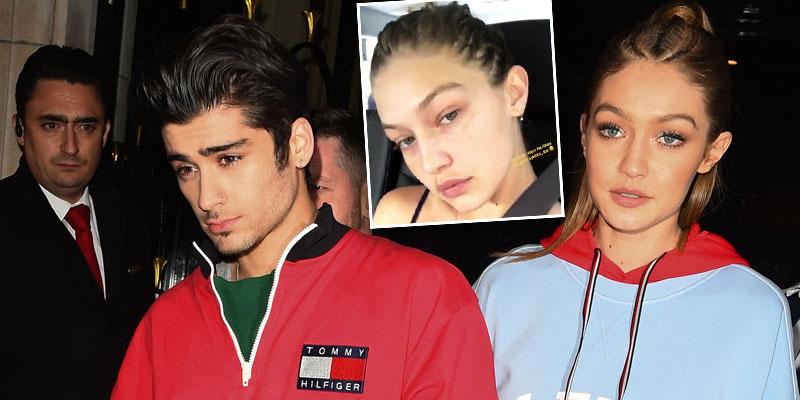 Zayn Malik loves every part of Gigi Hadid — even her flaws! The model showed off her beautiful features in an all-natural video, where she explained that the "Pillow Talk" singer is a fan of her sun spots — talk about BF goals! Click through for all the details.
Article continues below advertisement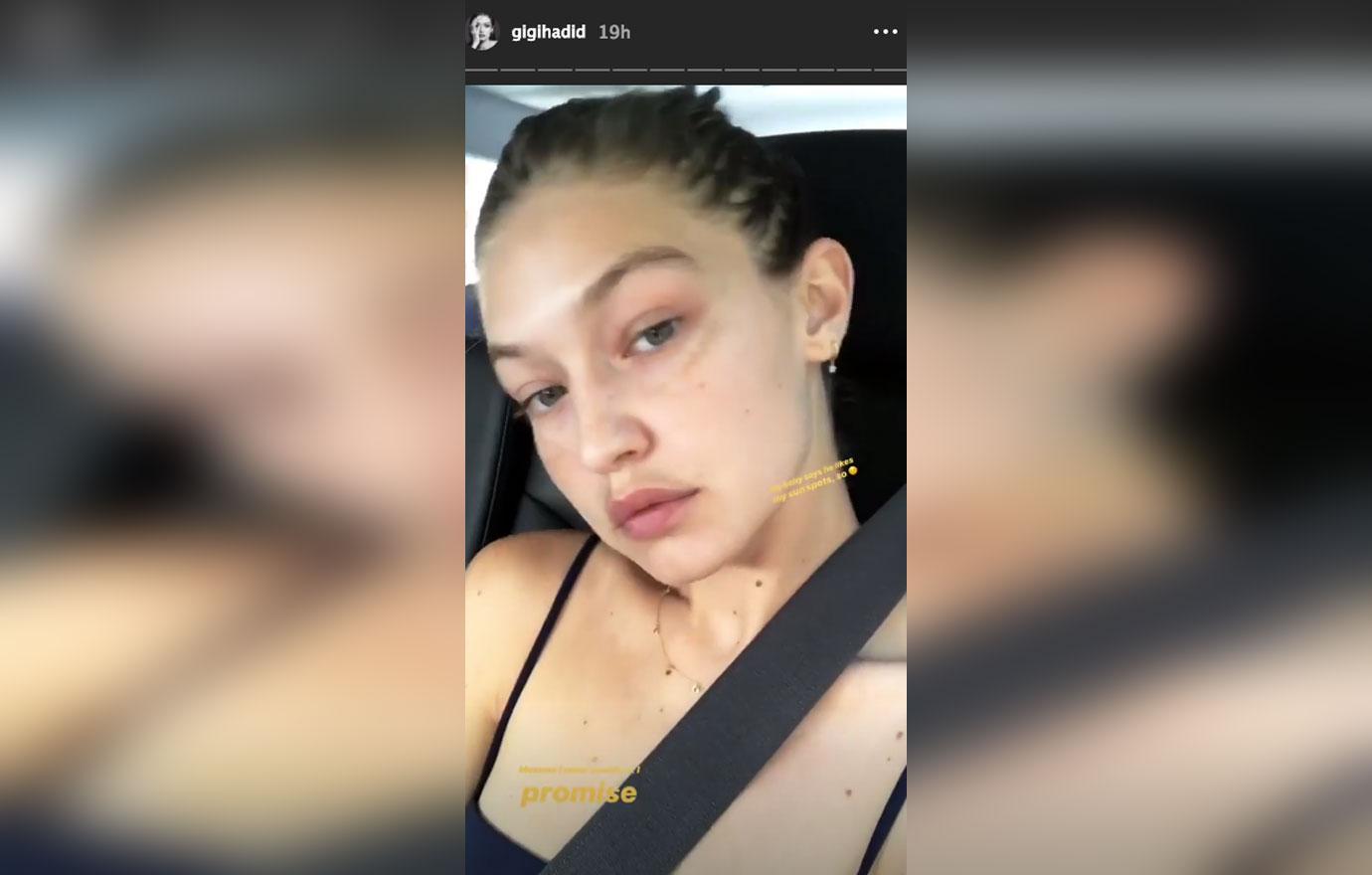 Even supermodels get sun spots!
Gigi posted a makeup free video to her Instagram story on Tuesday night and even though she looked absolutely gorgeous, she pointed out her sun spots, explaining that her "baby" Zayn Malik likes them.
Article continues below advertisement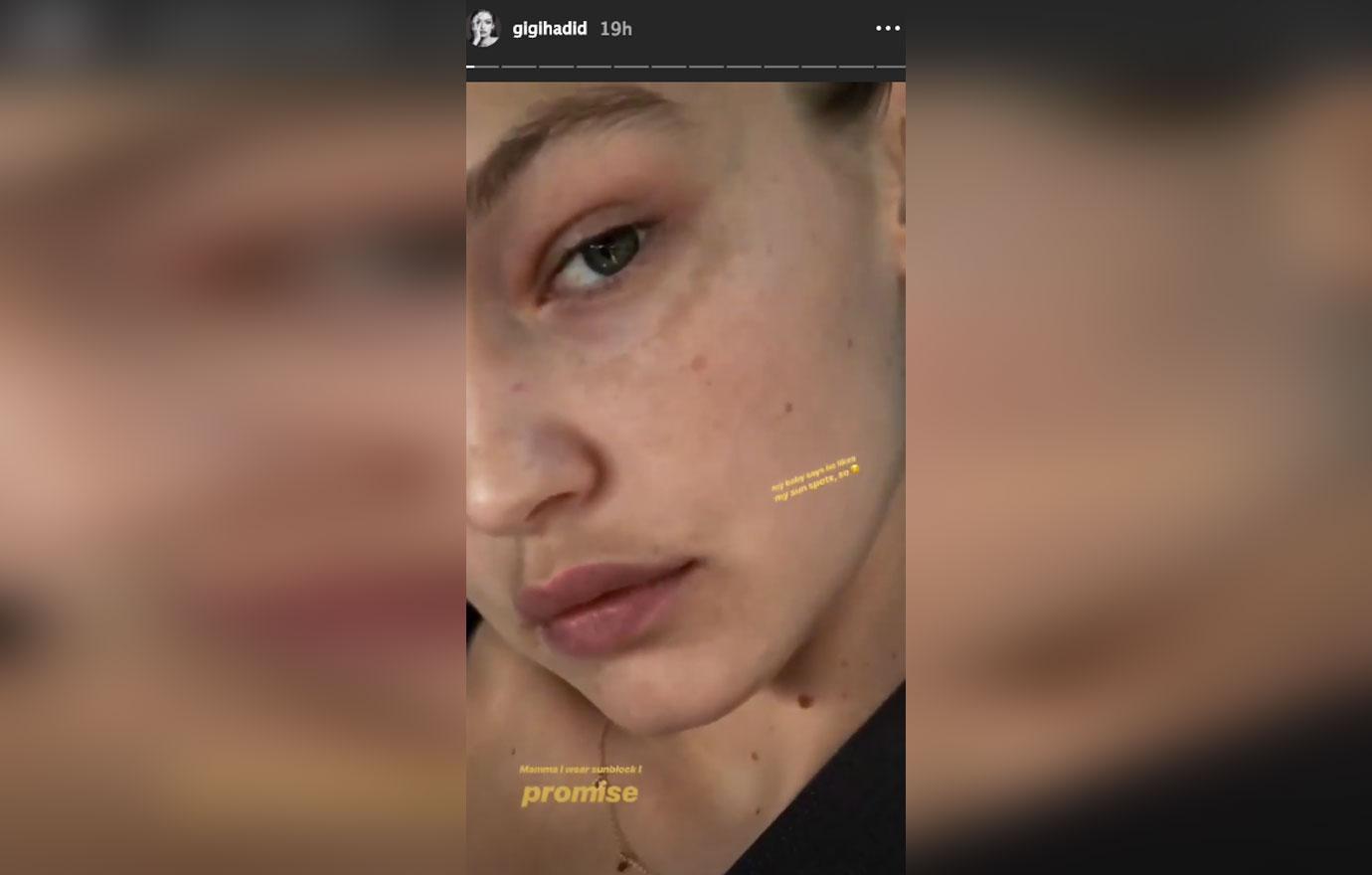 "Mama, I wear sunblock, I promise," the model added.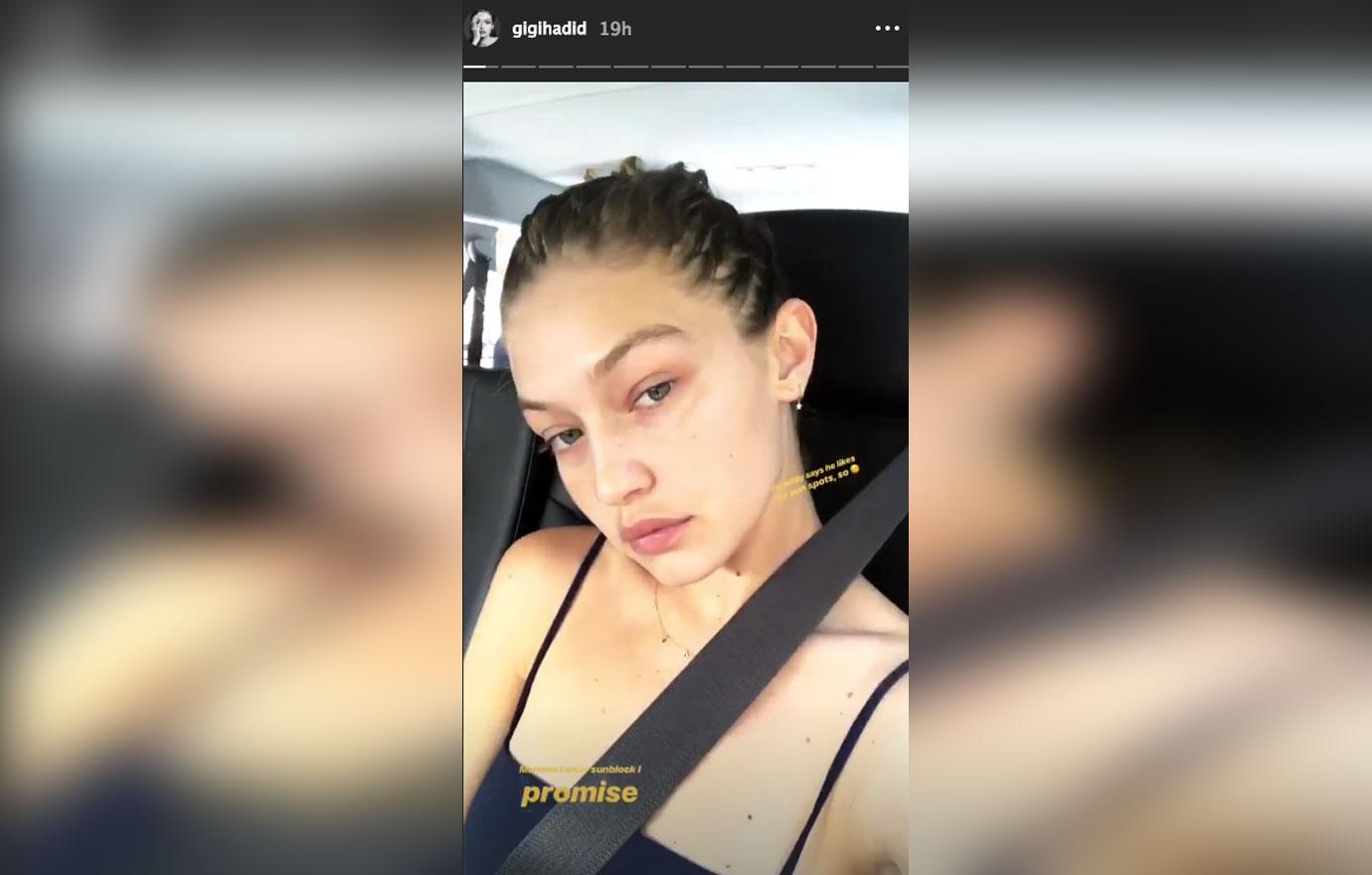 The 23-year-old has been increasingly more open about her romance with Zayn. In addition to featuring him in several of her Instagram Stories over the past few months, the blonde beauty also clapped back at an Instagram hater accusing her of faking her relationship with the singer for press.
Article continues below advertisement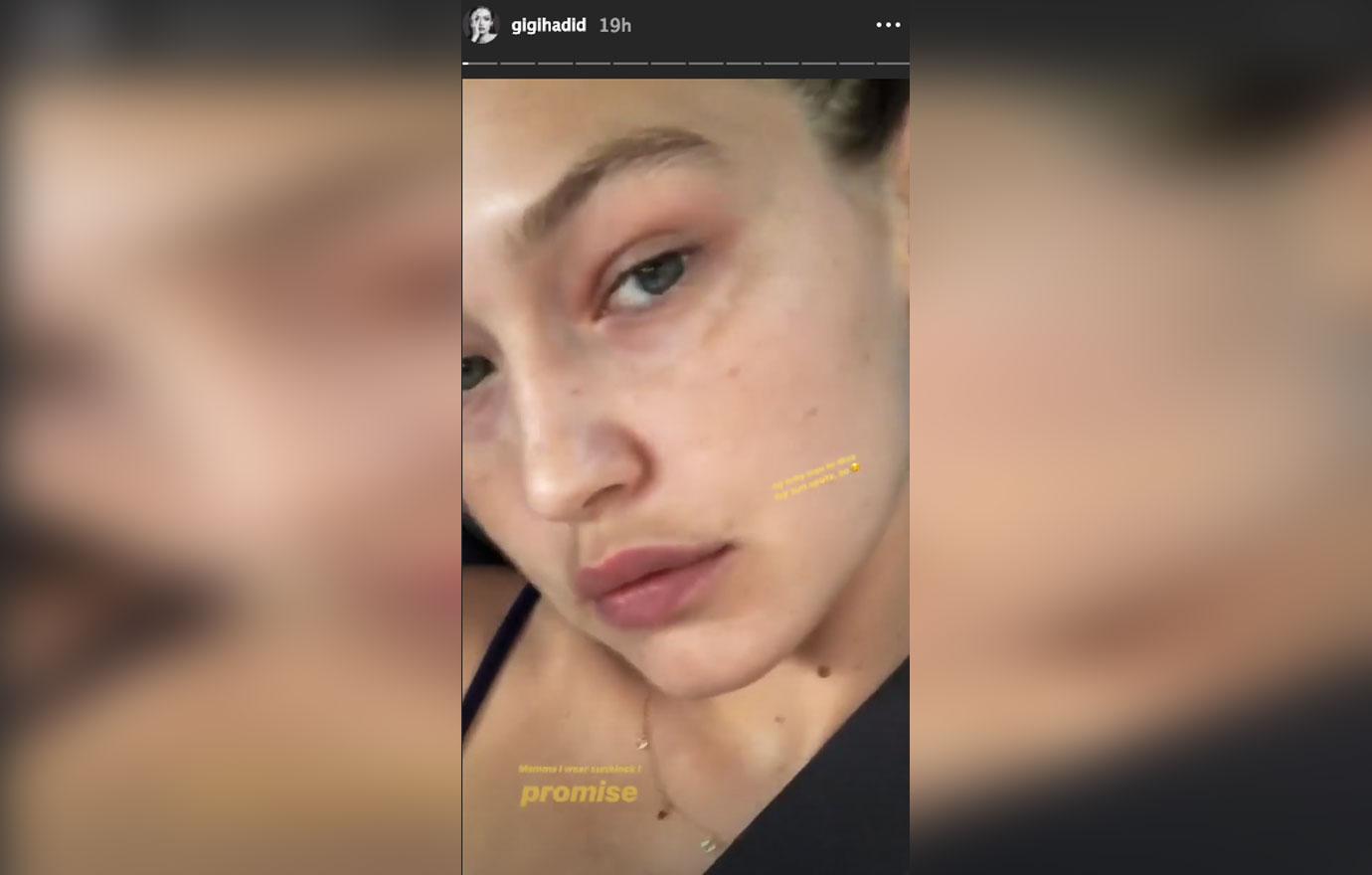 The account pointed out that Zayn doesn't follow Gigi back on Instagram, but the model was quick to shut them down.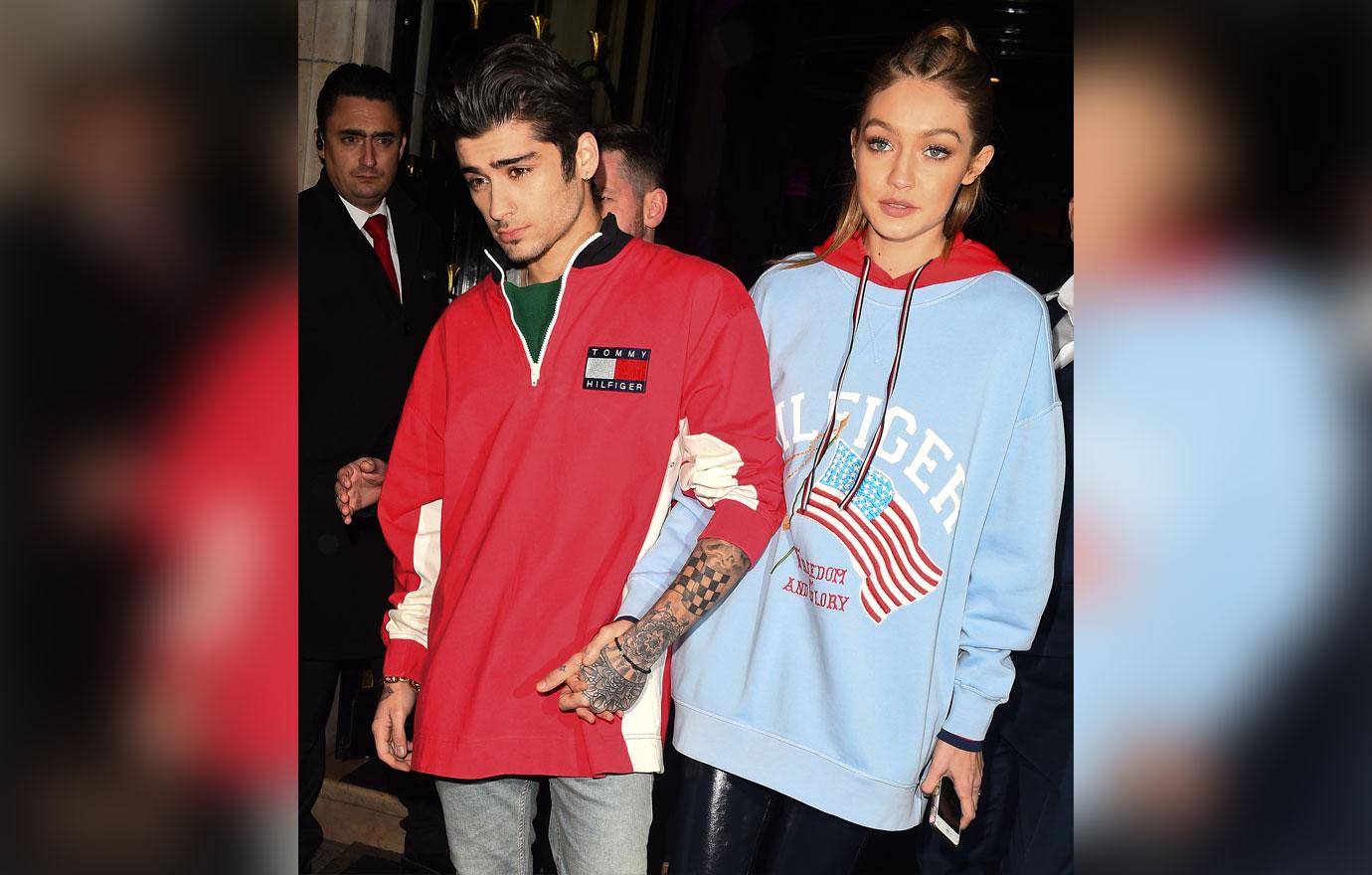 She wrote, "Seems like u guys tag me in a new post every day… pls stop.. it's just negative, I really have no hard feelings towards you I just know what a beautiful world there is to go out and live in instead of trying to dissect a relationship between two people that you don't even know and that you do not see 99% of." She continued, "For someone who is virtually inactive on the app, I don't need his follow- my eyes are tattooed to his chest."
Article continues below advertisement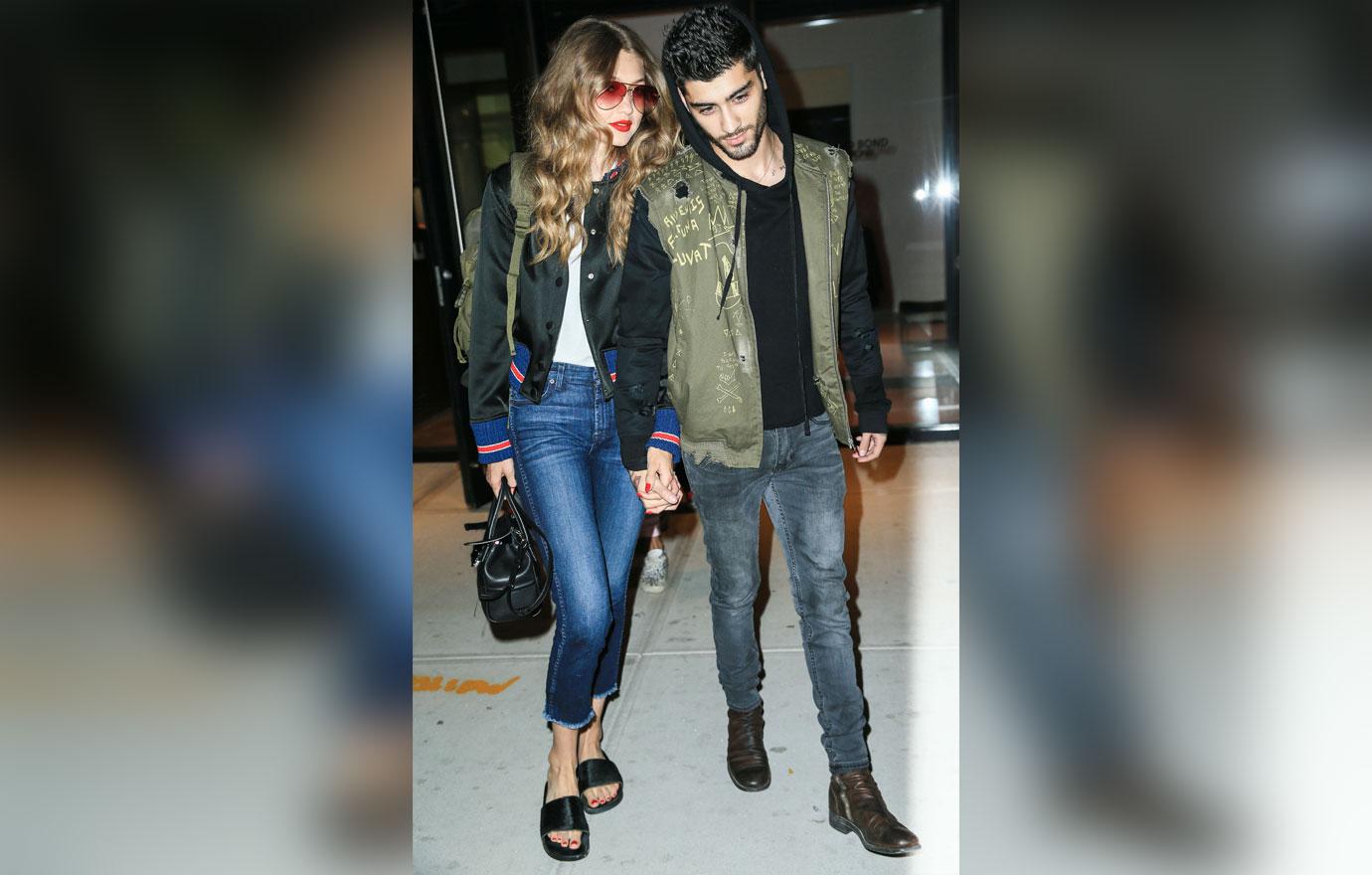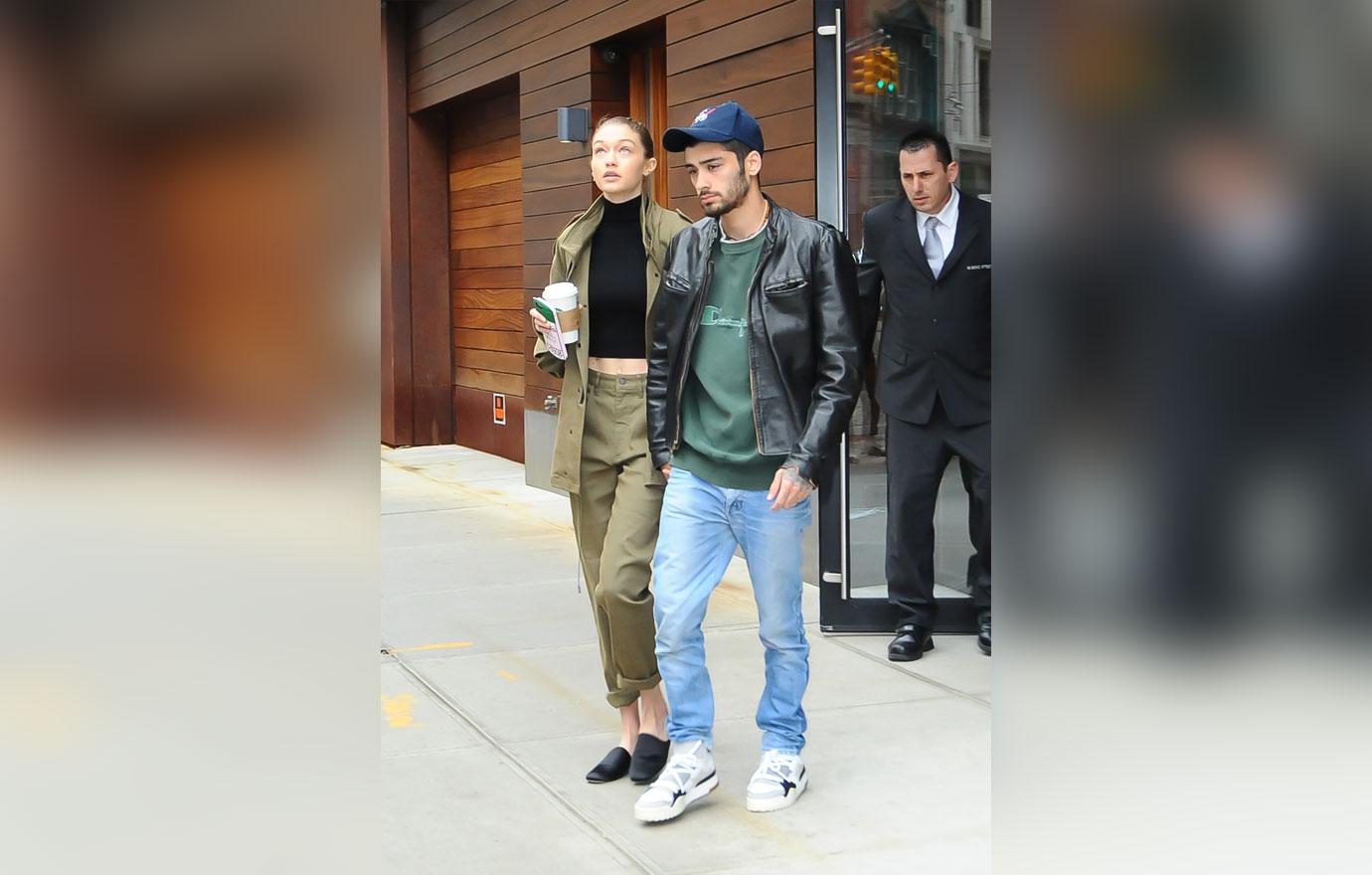 And last month Zayn told GQ that he and Gigi are "adults. who don't need to put a label on it, make it something for people's expectations." It seems fans may never get a more direct answer about their relationship status.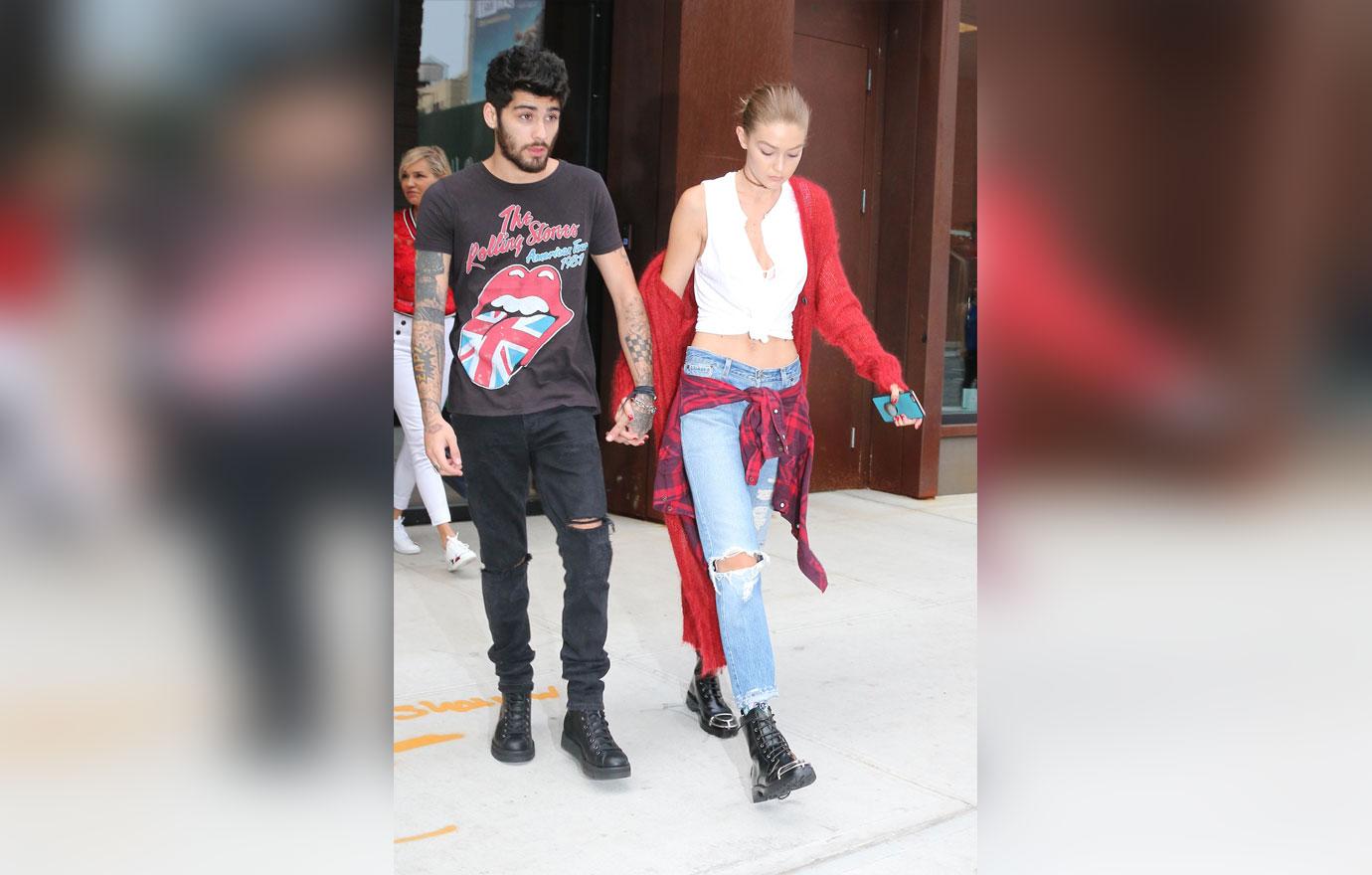 What do you think of Gigi's makeup free complexion? Sound off in the comment section!