PHOTOS
Is Giuliana Rancic Posting Food Pics On Social Media To Prove To Fans She Eats?!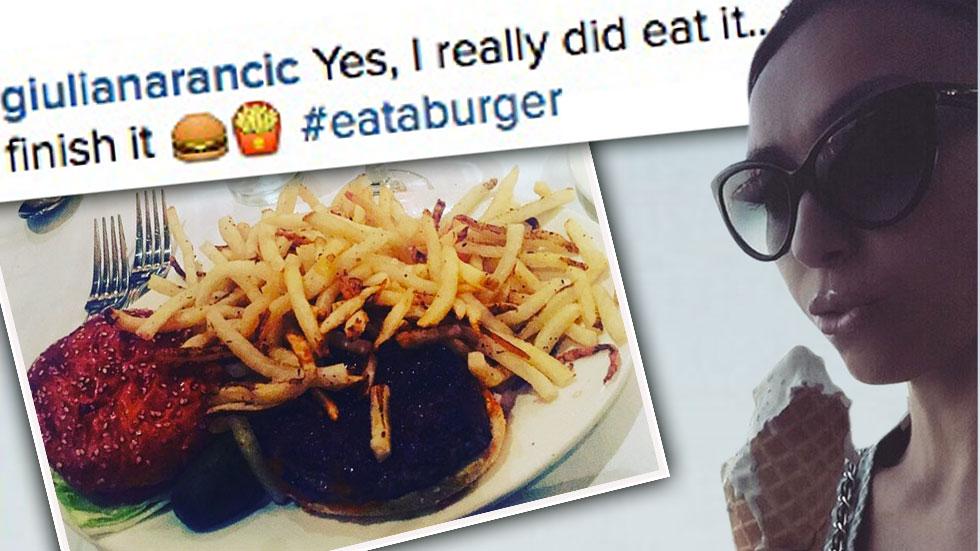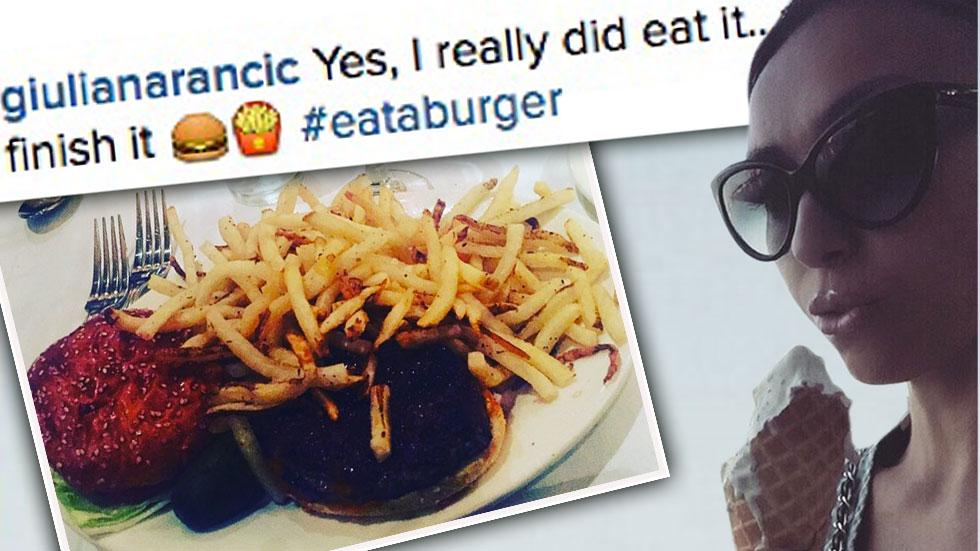 Giuliana Rancic has been enjoying some time off with her family. The former E! News anchor vacationed in Florida with hubby Bill Rancic and son Duke and she's been eating away!
Article continues below advertisement
G has posted tons of photos of her huge meals, emphasizing the fact that she loves to clean her plate. In one photo the broadcaster wrote, "Yes, I really did eat it...and finish it #eataburger."
Commenters have been questioning the authenticity of Giuliana's appetite. One user wrote, "I'll bet your skinny ass didn't finish every last fry tho." Another fan came the mother-of-one's defense and said, "AND...... SO WHAT IF G IS SKINNY !!! BETTER THAN BEING OVERWEIGHT! AT LEAST SHE LOOKS GOOD , FIT AND ....HEALTHY."
Article continues below advertisement
Giuiliana, 41, has faced tons of scrutiny over her fading frame. She blames her cancer medication for preventing her from gaining weight. She stressed to Savannah Guthrie in April that, "I do not have an eating disorder. I have never had an eating disorder. I wanted to be very clear about that. In fact, I eat a lot. People always love to tweet, 'Eat a burger.' I eat burgers. It's not working."
The red carpet reporter even went on Dr. Oz to explain her bony body. She said, "I want to be sexy. And right now, it's killing me to look in the mirror and see that I've just lost all of it. I'm just not the girl I used to be."