PHOTOS
'Hot Felon' Jeremy Meeks Takes A Joy Ride In A Bugatti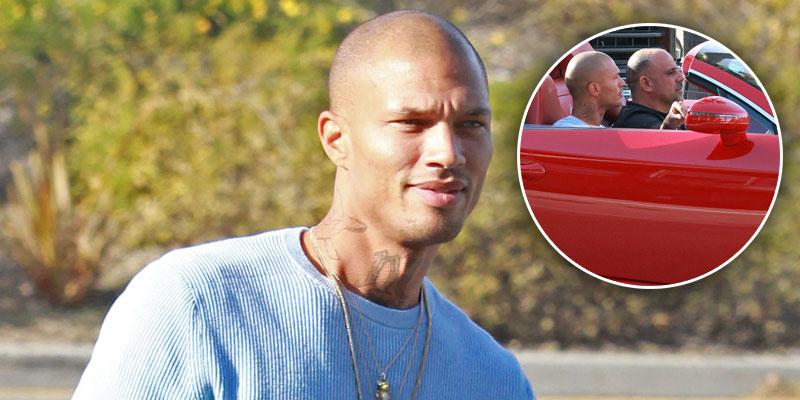 Jeremy Meeks A.K.A. "Hot Felon" took a joy ride on in a red Bugatti on January 26 in Los Angeles. The model seemed to have a great weekend between fast cars, a trip to Vegas, and a visit from his estranged ex-wife's son.
Article continues below advertisement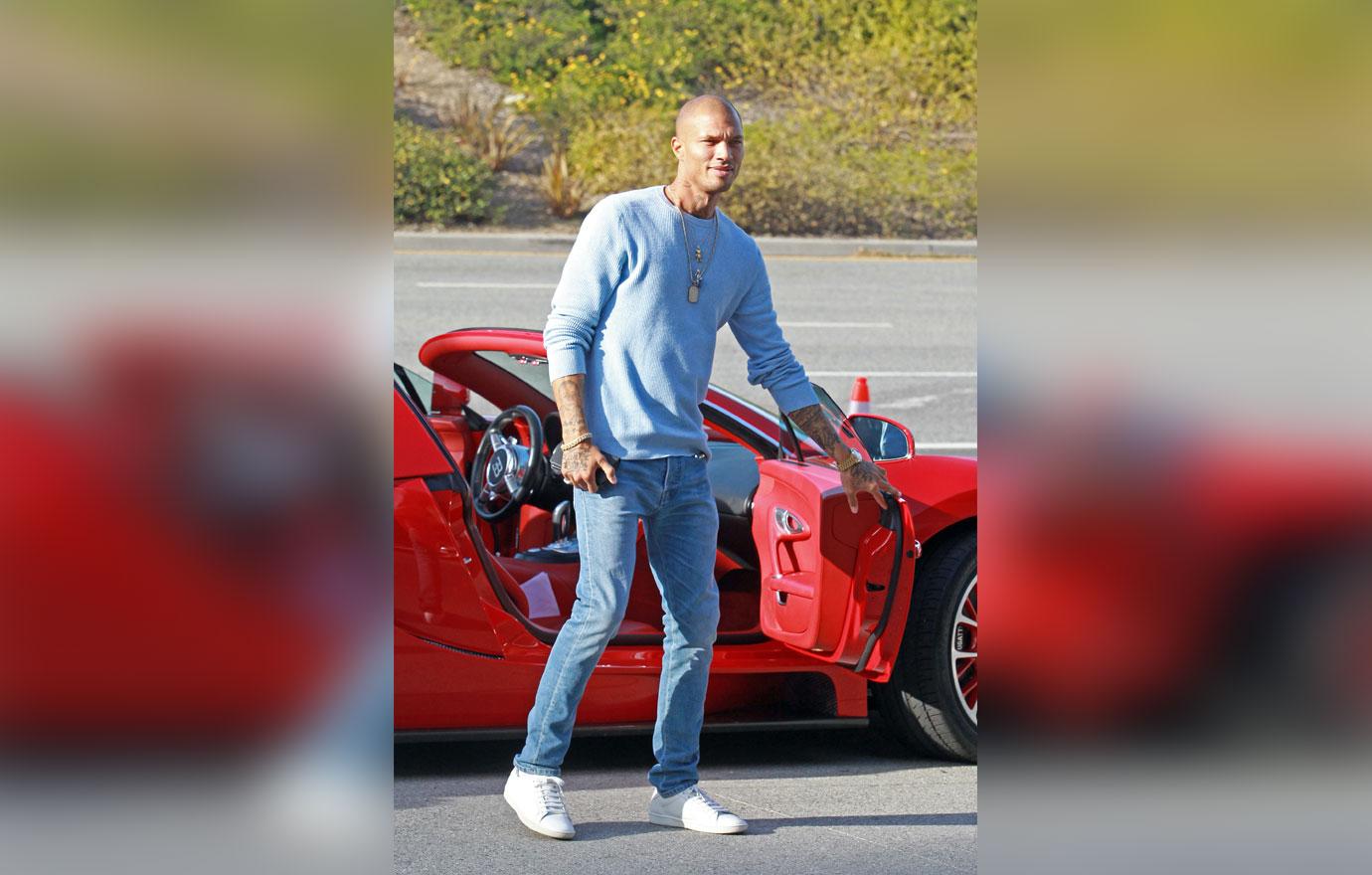 Jeremy attended a business meeting in Los Angeles. He kept it casual in a blue sweater, light blue jeans, and white sneakers.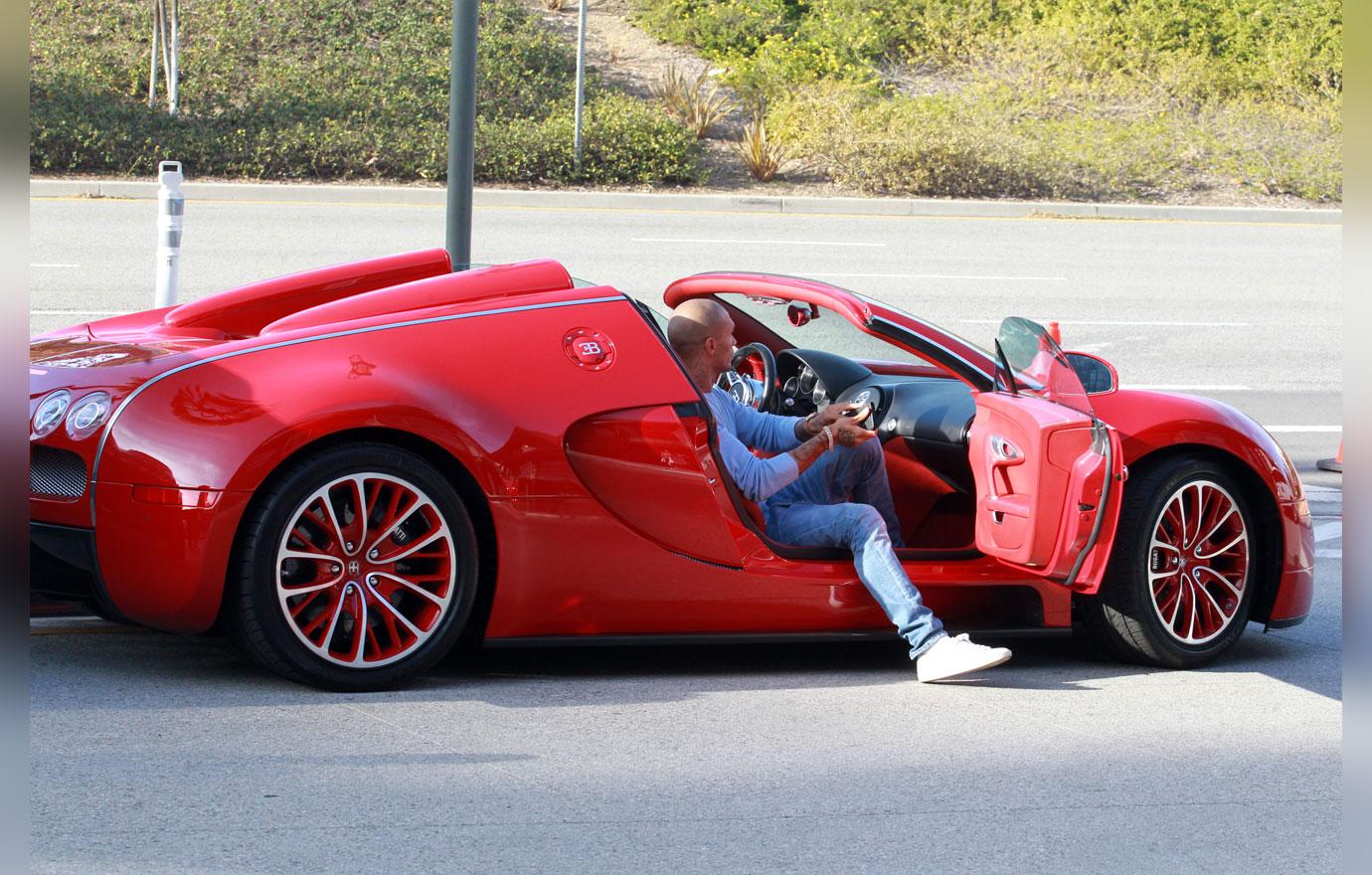 Although he was dressed down, he enjoyed the perks of his model career by taking a quick spin in a bright red Bugatti.
Article continues below advertisement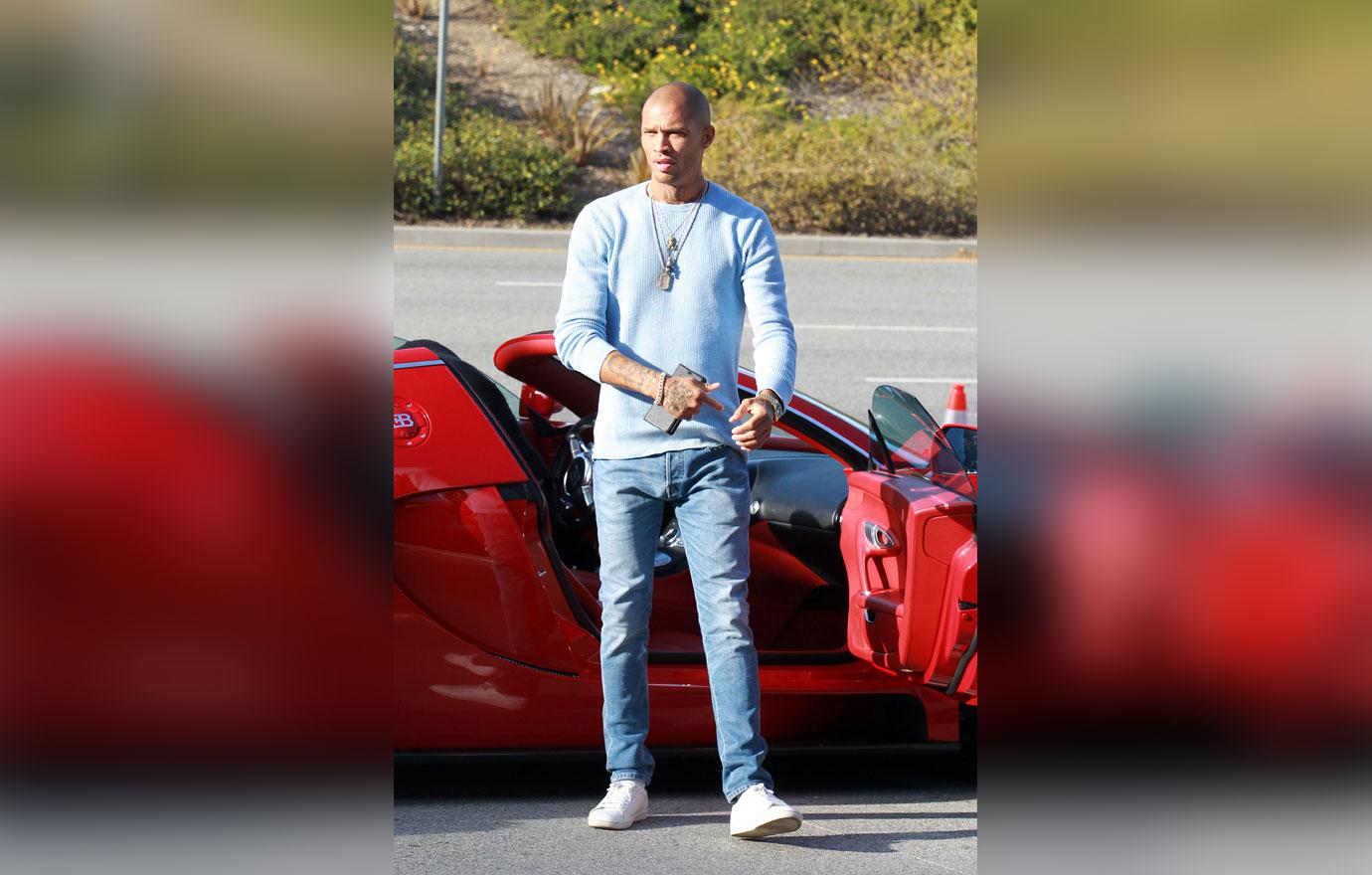 Jeremy was in Vegas for a week before he returned to L.A. While there, he was grilled about whether or not he was in a relationship with TopShop heiress Chloe Green for her money.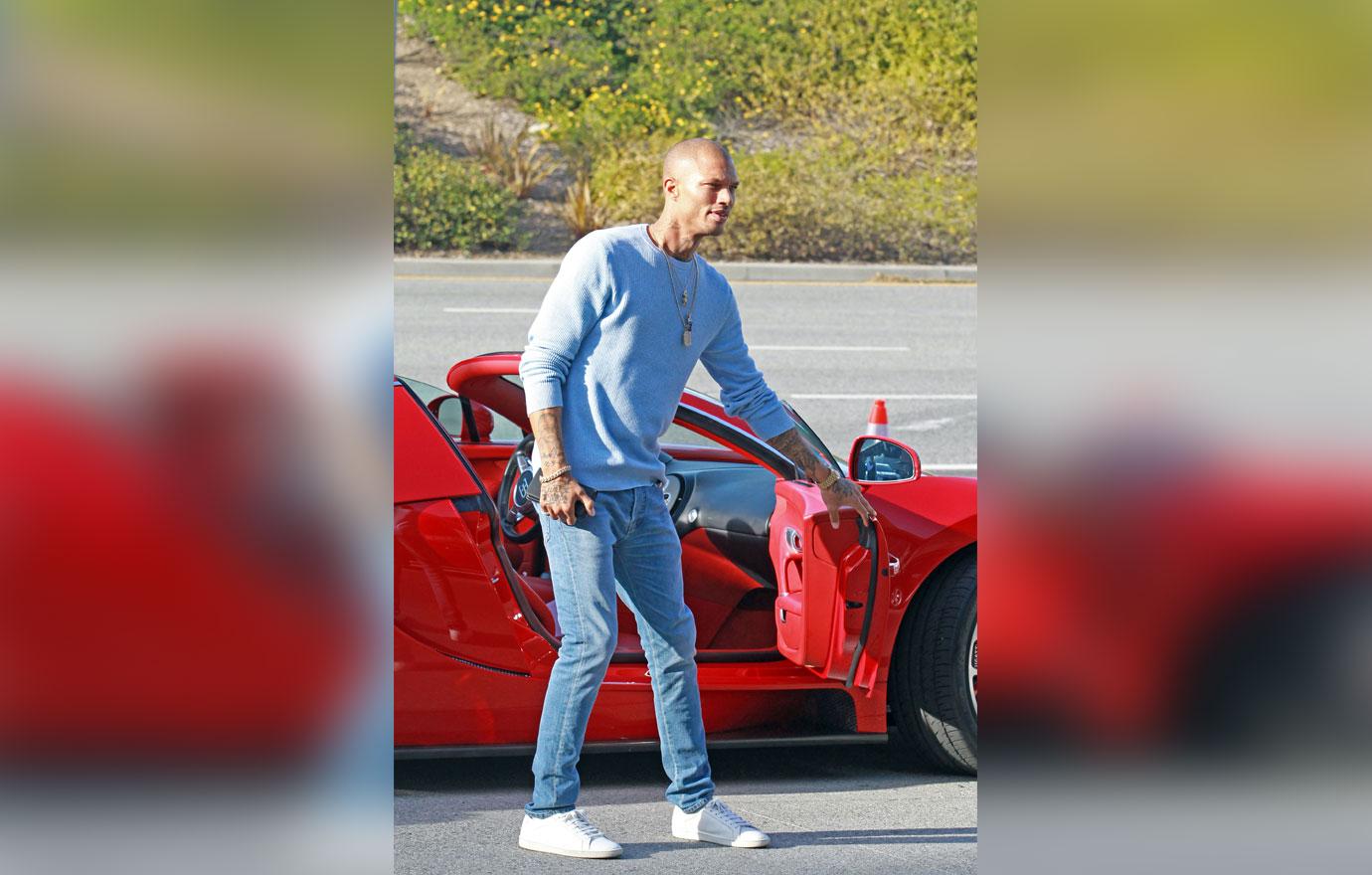 He told outlets, "Honestly I don't care what people say about me because they will never know what is really going on. When you find the right one you will know. I had never found the right one until Chloe. I am so in love."
Article continues below advertisement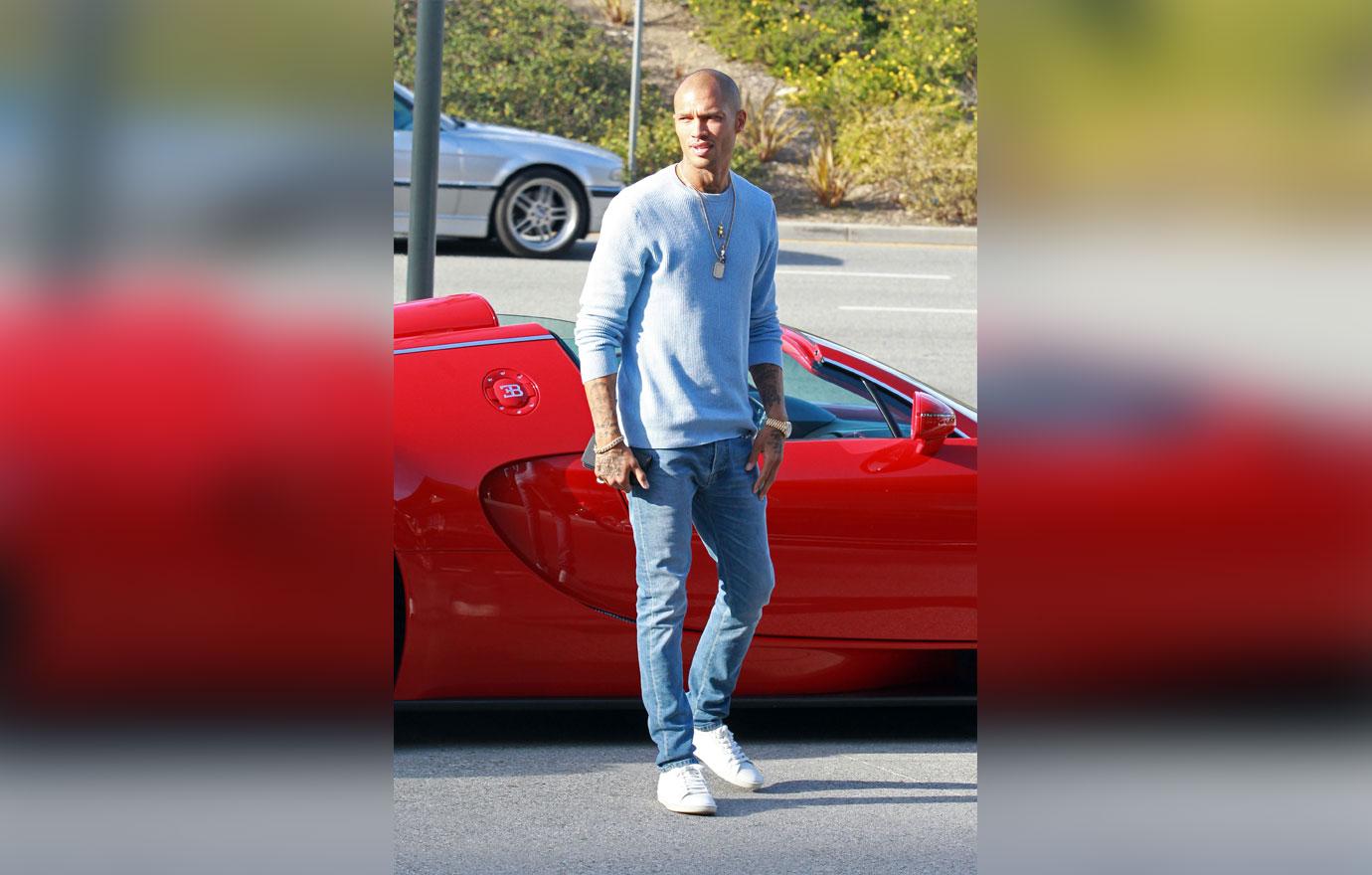 Jeremy seemed to also shade his ex-wife Melissa, whom he shares son Jeremy Jr. with. The two had a messy divorce in 2017 plagued by the Hot Felon's infidelity. However, Jeremy still hangs out with his stepson Robert, as he noted on Instagram on January 27.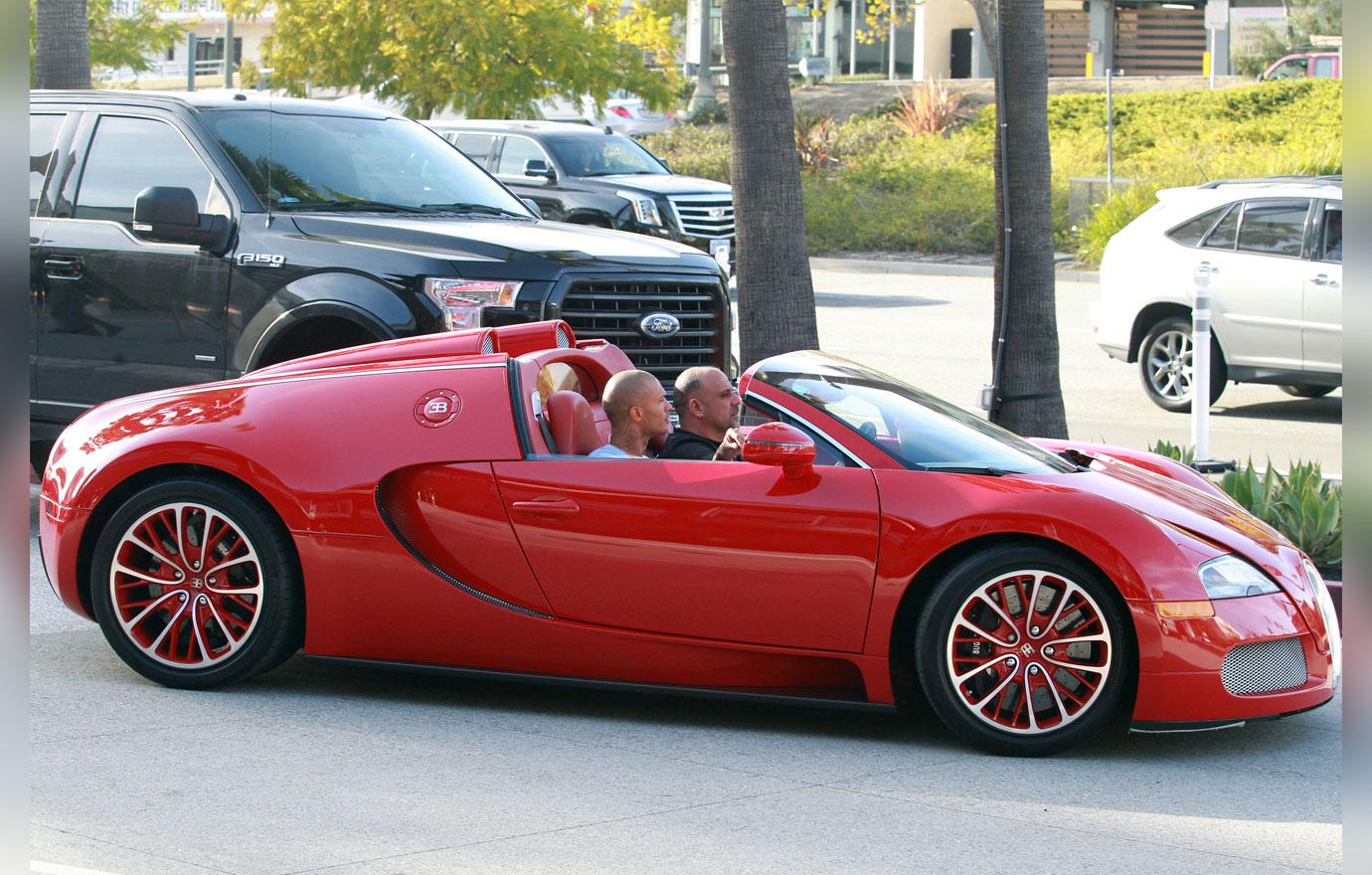 What do you think about Jeremy's wild weekend? Sound off in the comments below!