PHOTOS
Fans Accuse J-Hope From BTS Of Cultural Appropriation In New Video Featuring Becky G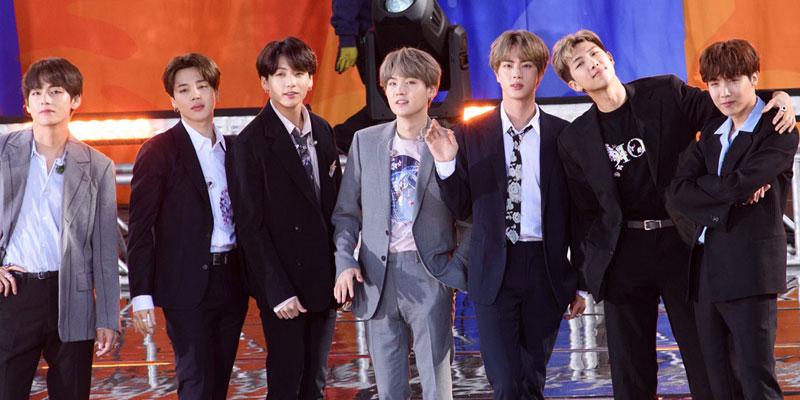 After a month-long vacation, BTS has gotten back in the swing of things with a collaboration that was kept under wraps for weeks. Member J-Hope teamed up with singer Becky G for a remixed version of the 2006 single "Chicken Noodle Soup" by Webstar and Young B. Though the video was meant to pay homage to J-Hope's love of hip hop and dance, hours before the "CNS" video was posted, photos of the album art and from on-set led to fans calling the Korean artist out for cultural appropriation.
Article continues below advertisement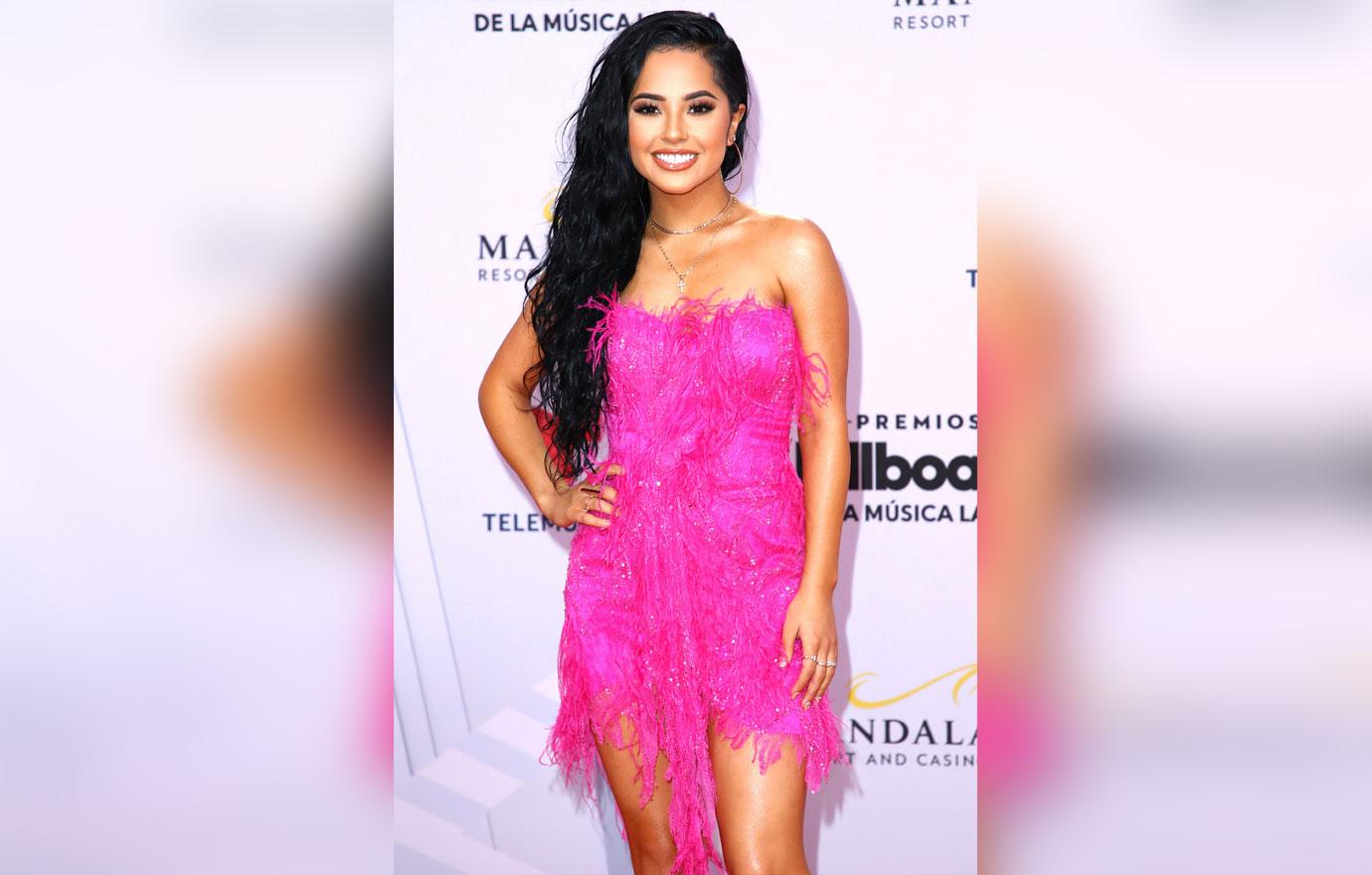 In the album artwork for the "CNS" single, a trippy cartoon resembling Mickey Mouse was drawn with long brown locs and wearing a headband striped with red, green and gold — colors most notably related to the Rastafarian religion. In another tweet featuring two selfies, J-Hope, 25, posed with Becky G, 22, and wore a hairstyle that mimicked the cartoon's.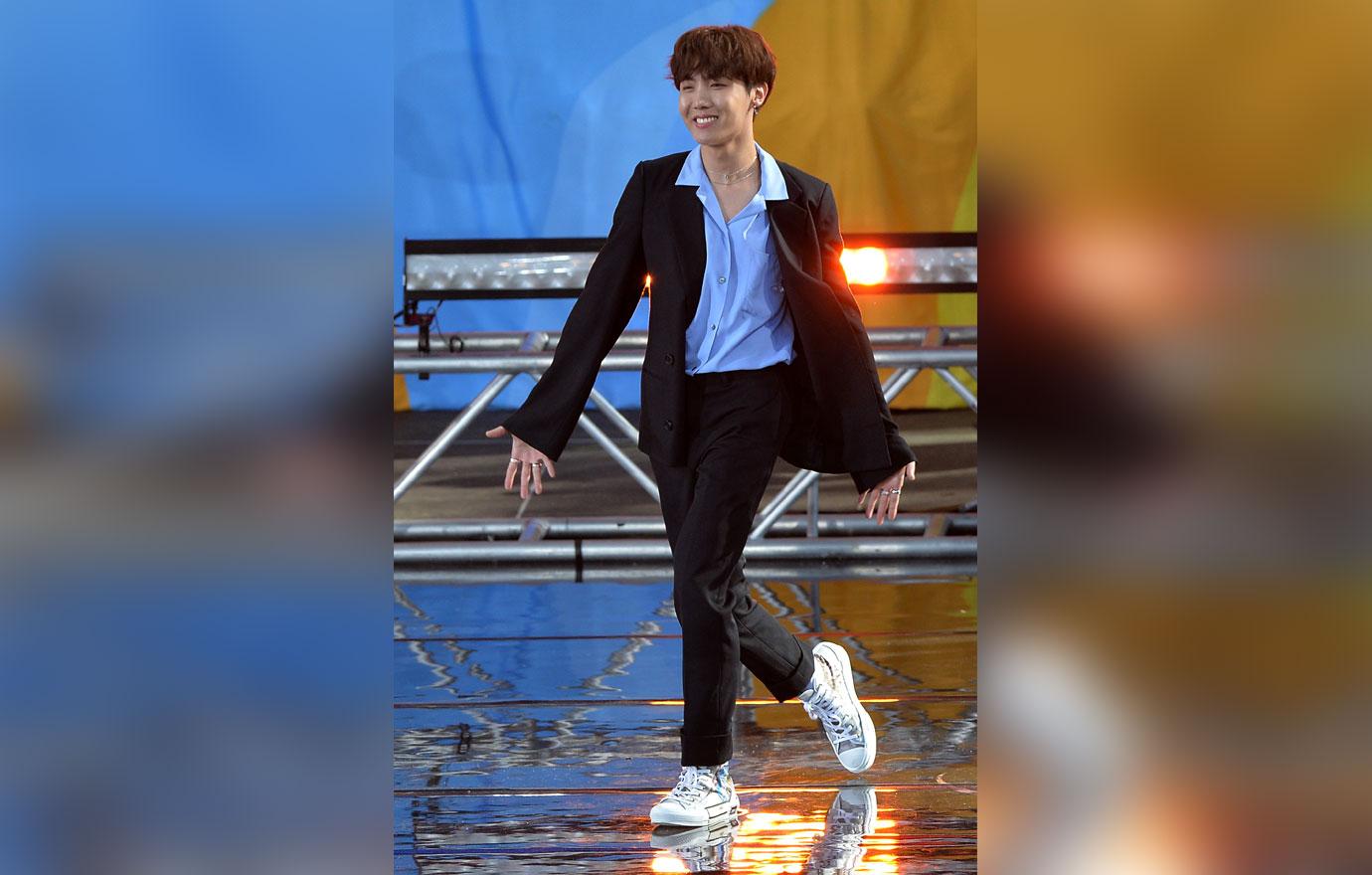 Within minutes of the photos going public, many disappointed fans expressed their dismay on Twitter. Though some fans were quick to point out that the "Daydream" rapper's hair wasn't actually locs and was instead "gel twists," for others, the confusion and grey area was part of the problem.
Article continues below advertisement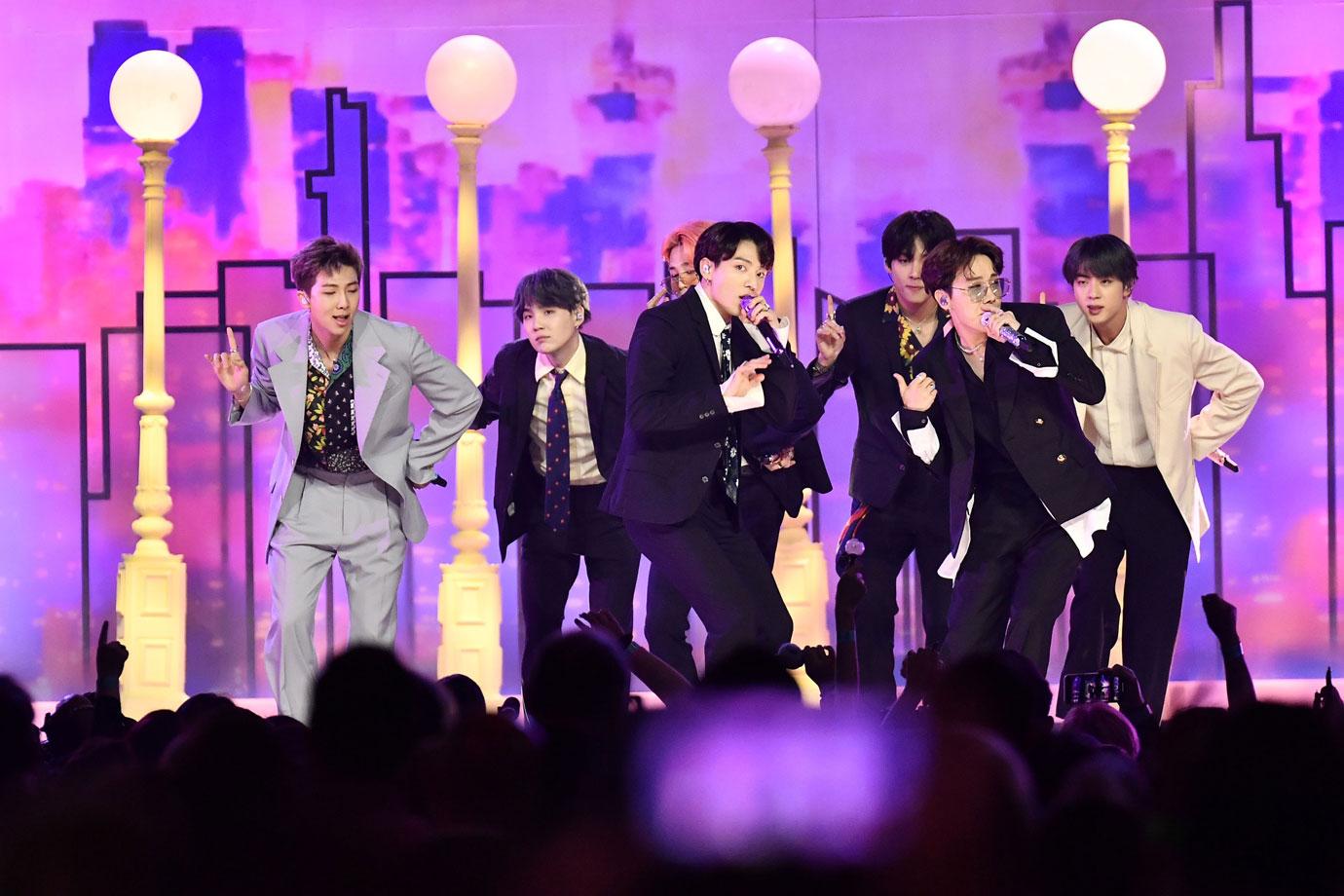 "As a Black stan, I'm still kinda iffy on J-Hope's hair bc...as one of my followers said..if you're wearing a hairstyle that has to make us squint to see whether it's appropriating or not...maybe it shouldn't be worn at all lmao," one fan pointed out.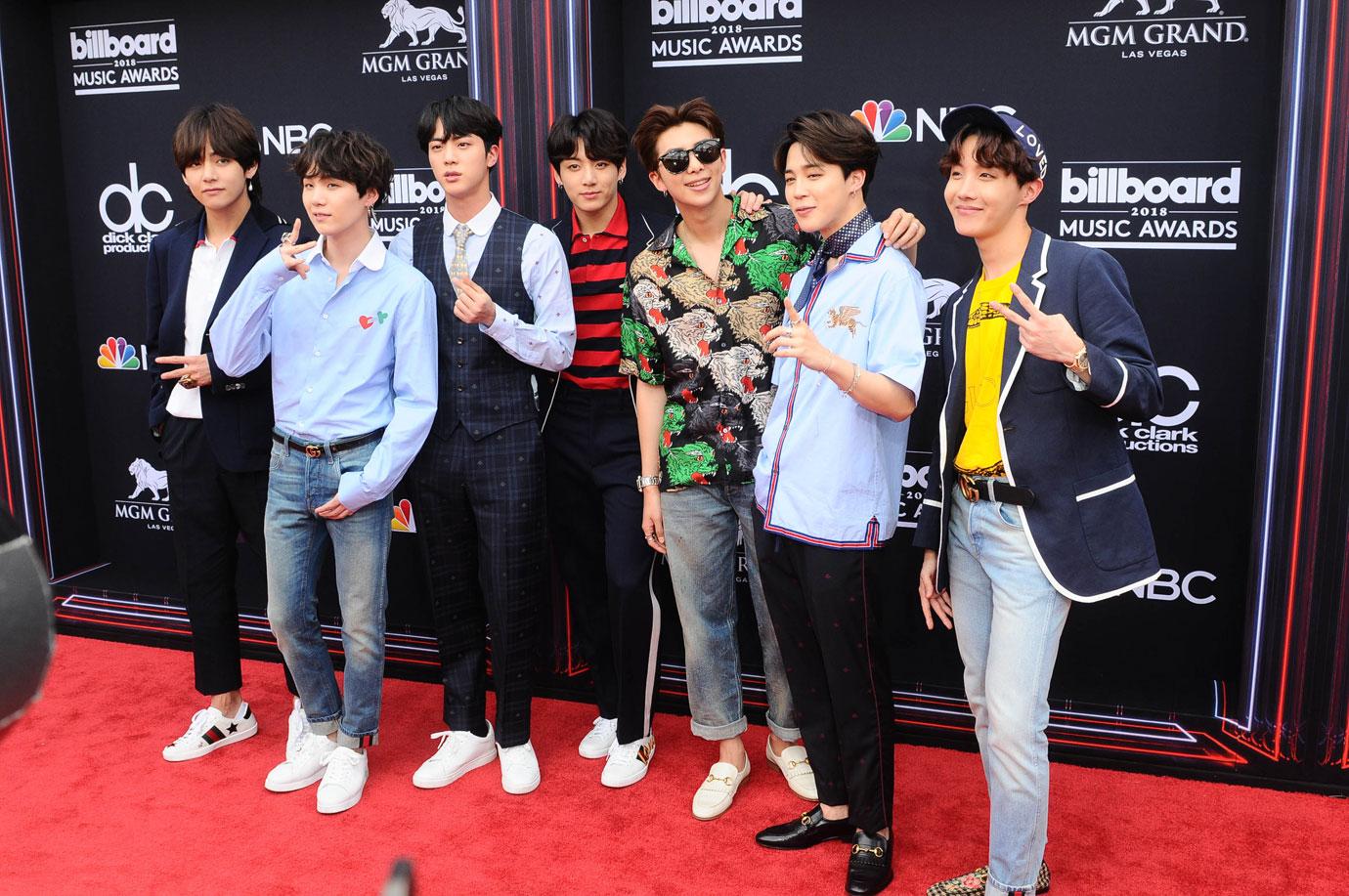 Another fan was more firmly one on side of the argument. "You can say 'well it's not braids' and 'well it's gel twists' and 'it's just twists' etc. etc. until you're blue in the damn face, but you know good and damn well what look they were going for," the person wrote. Someone else explained that due to the nature of gel twists being primarily worn as a protective style for Black and African hair, it was still a form of appropriation.
Article continues below advertisement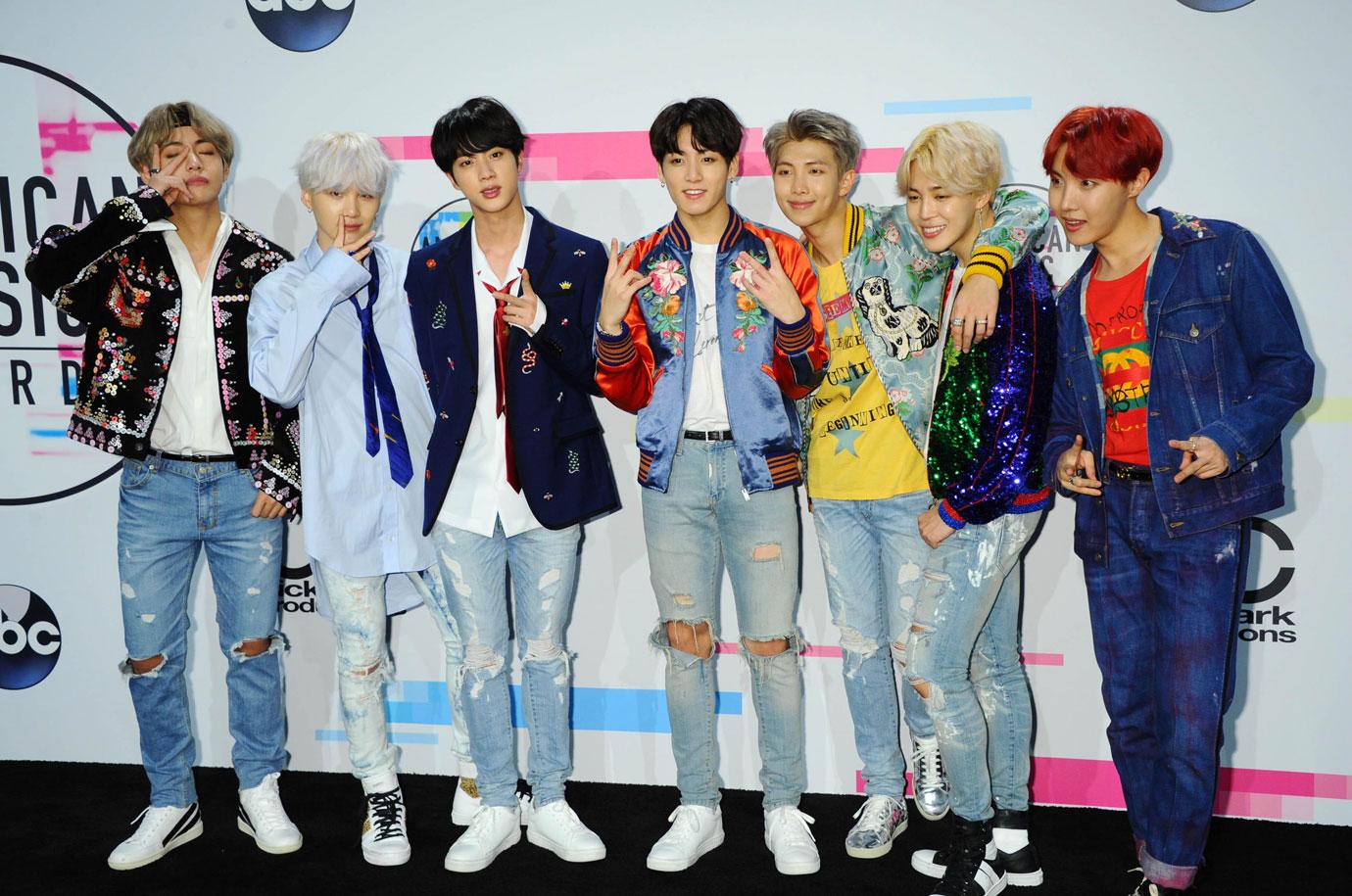 "'They're not locs they're just twists it's okay' is on par with Bang Chan from K-pop group Stray Kids saying 'ninjas' instead of the n-word in a rap song," another fan tweeted. "The person KNOWS they're not allowed access to this and yet still insist on finding a loophole to consume and benefit from Black culture."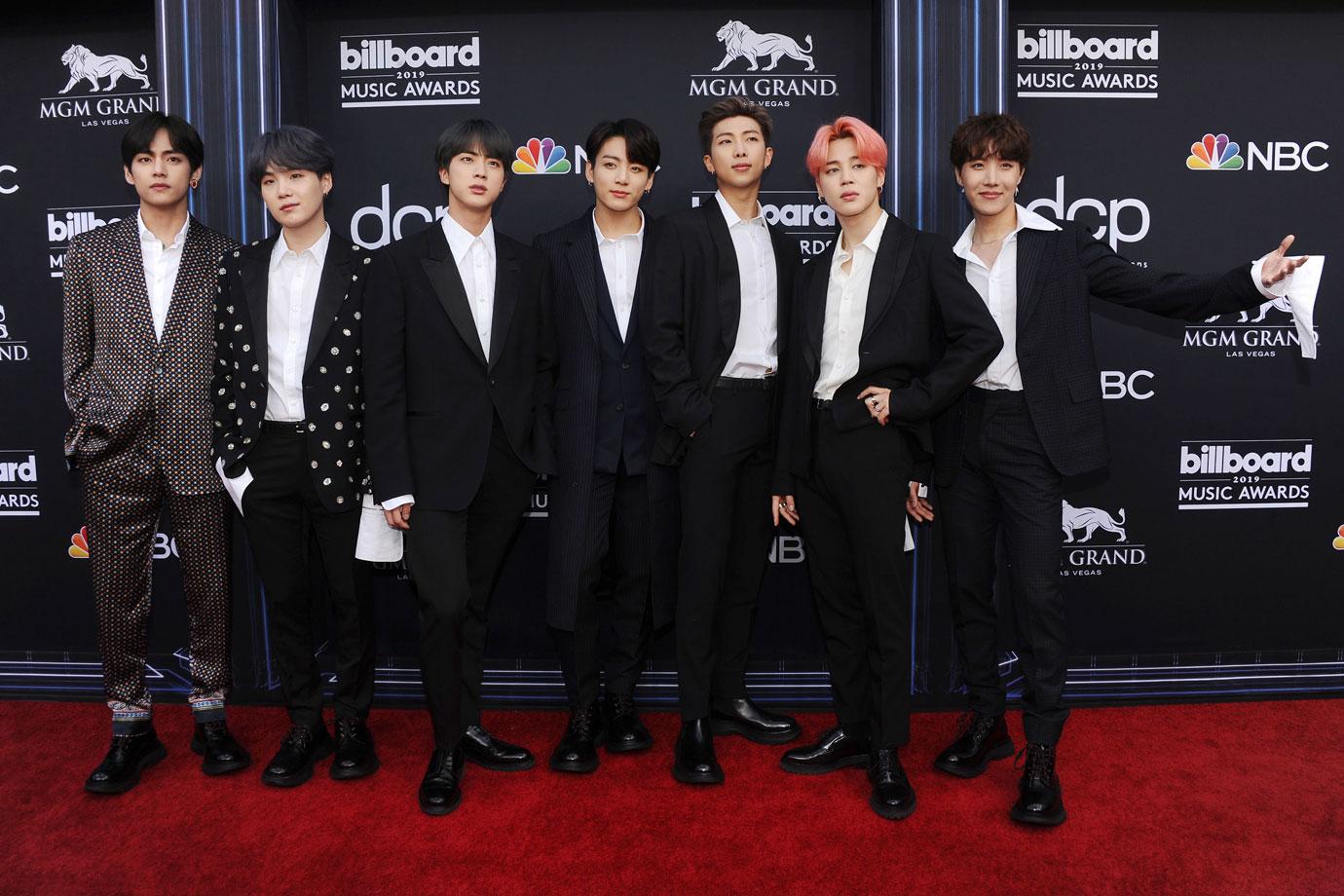 For other members of the BTS ARMY, J-Hope's hairstyling decision was especially hurtful because he received similar backlash for the braids he wore in the video and during the initial promotion for their 2017 single "Mic Drop."
Article continues below advertisement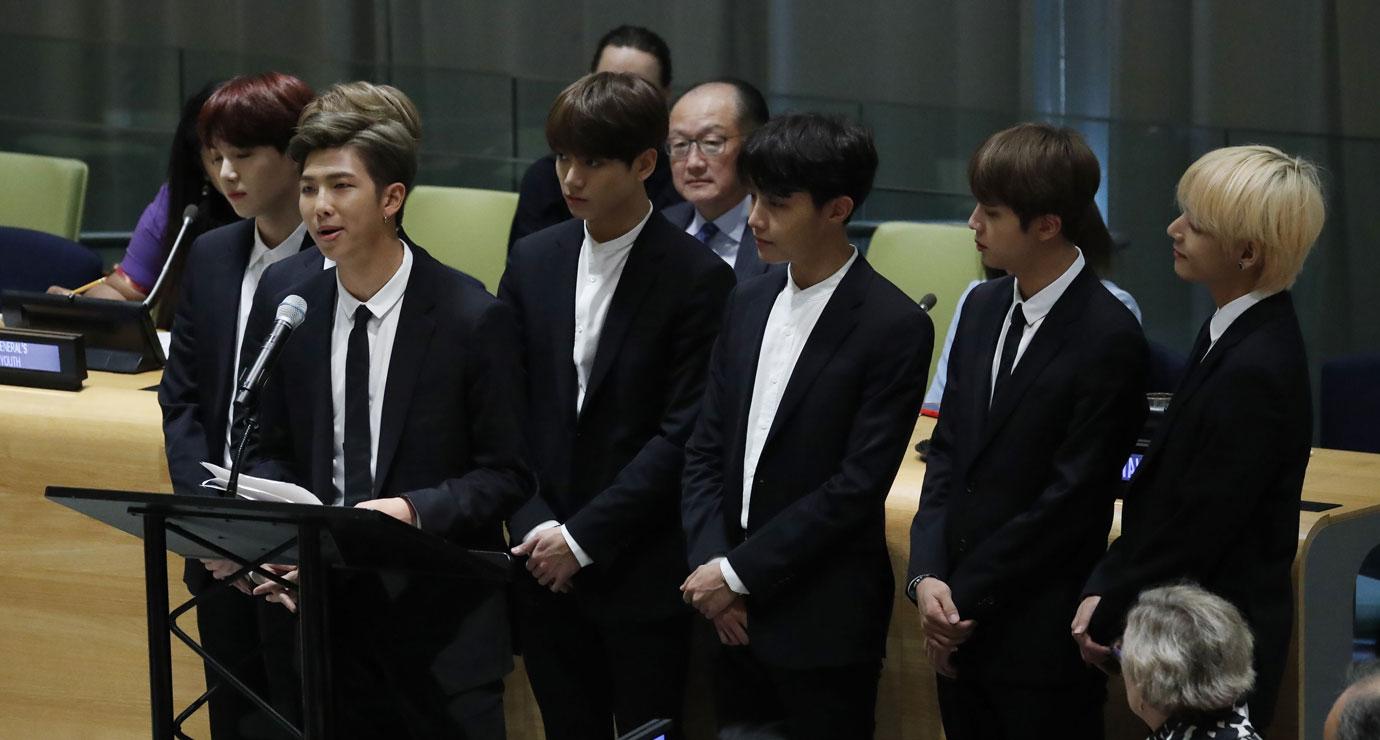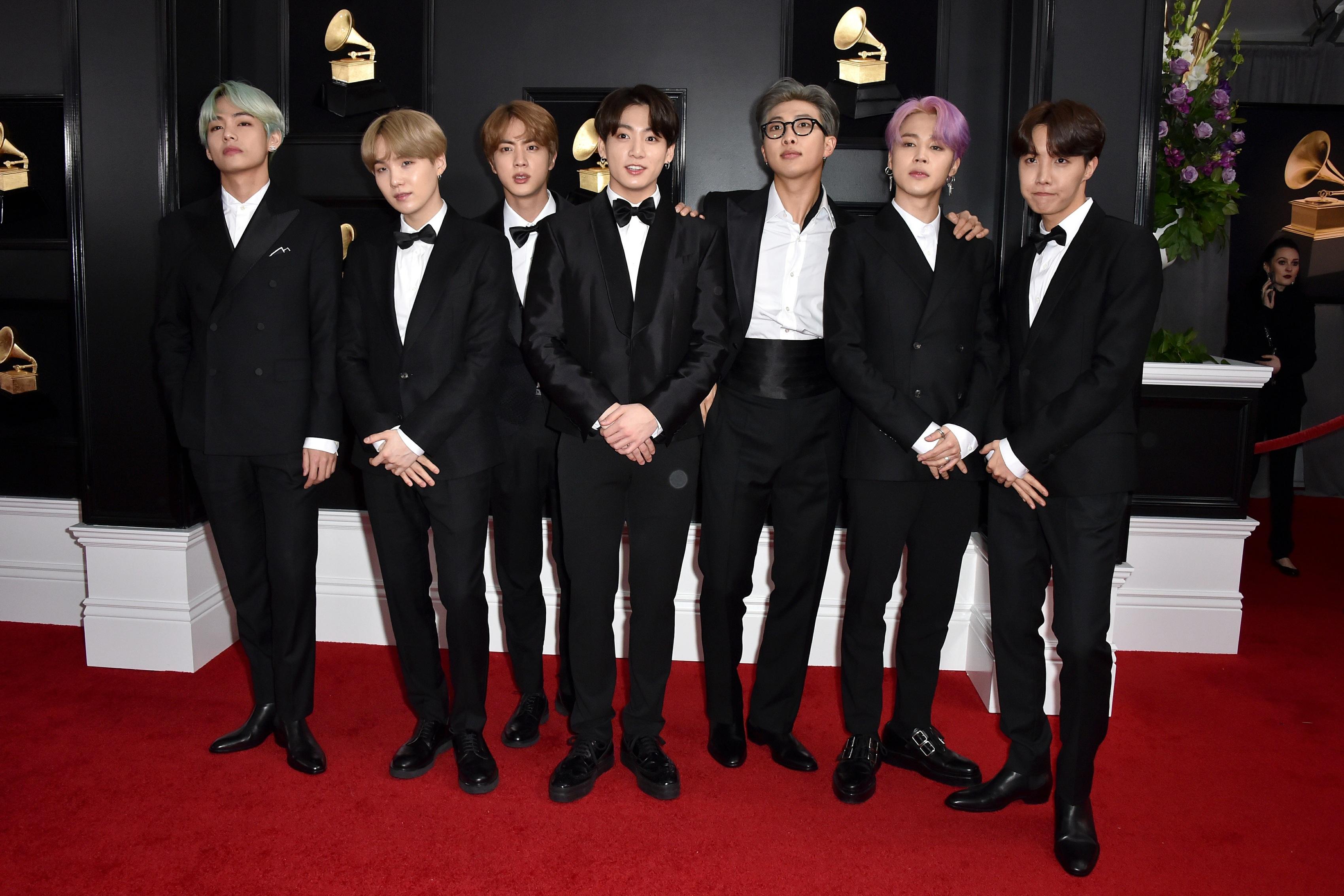 Some fans believed that J-Hope, who explained in a September 27 livestream that he was in control of his wardrobe and styling for the video, illustrated a lack of growth and learning from past mistakes. "There was considerable backlash during the 'Mic Drop' era for the same thing and rightly so and clearly y'all haven't learned!" an upset fan wrote on Weverse, the group's social media app. "Please apologize."
Article continues below advertisement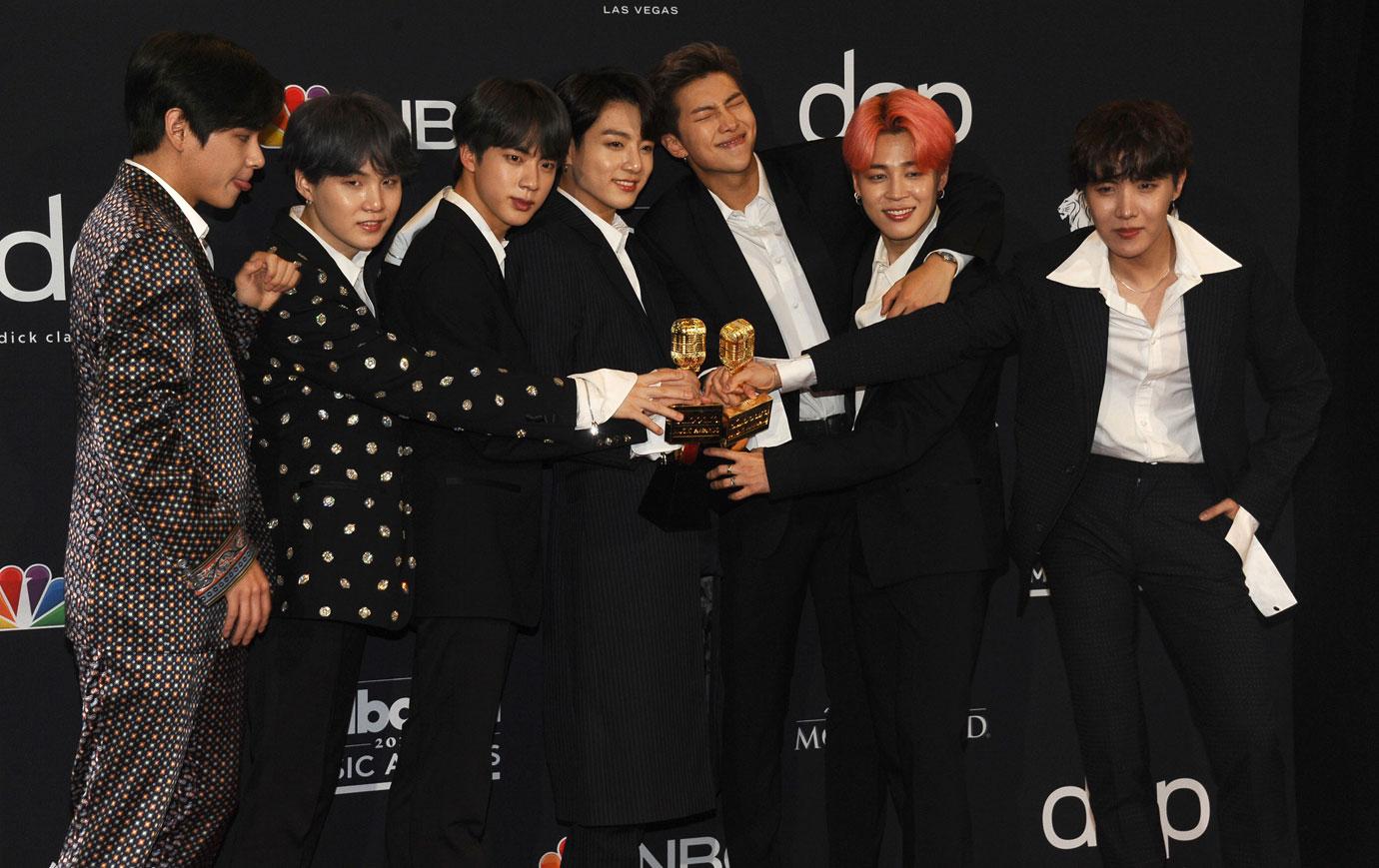 The song itself is sung in English, Korean, and Spanish and featured a diverse cast of local background dancers. The artists' efforts to make both song and video so inclusive while also paying homage to an early 2000's classic, only served to highlight J-Hope's error. "I can't believe Hobi J-Hope's nickname tweeted in Spanish and I can't even enjoy it," one user tweeted. Someone else wrote, "When I said I wanted BTS featuring a Latin artist that was not what I meant."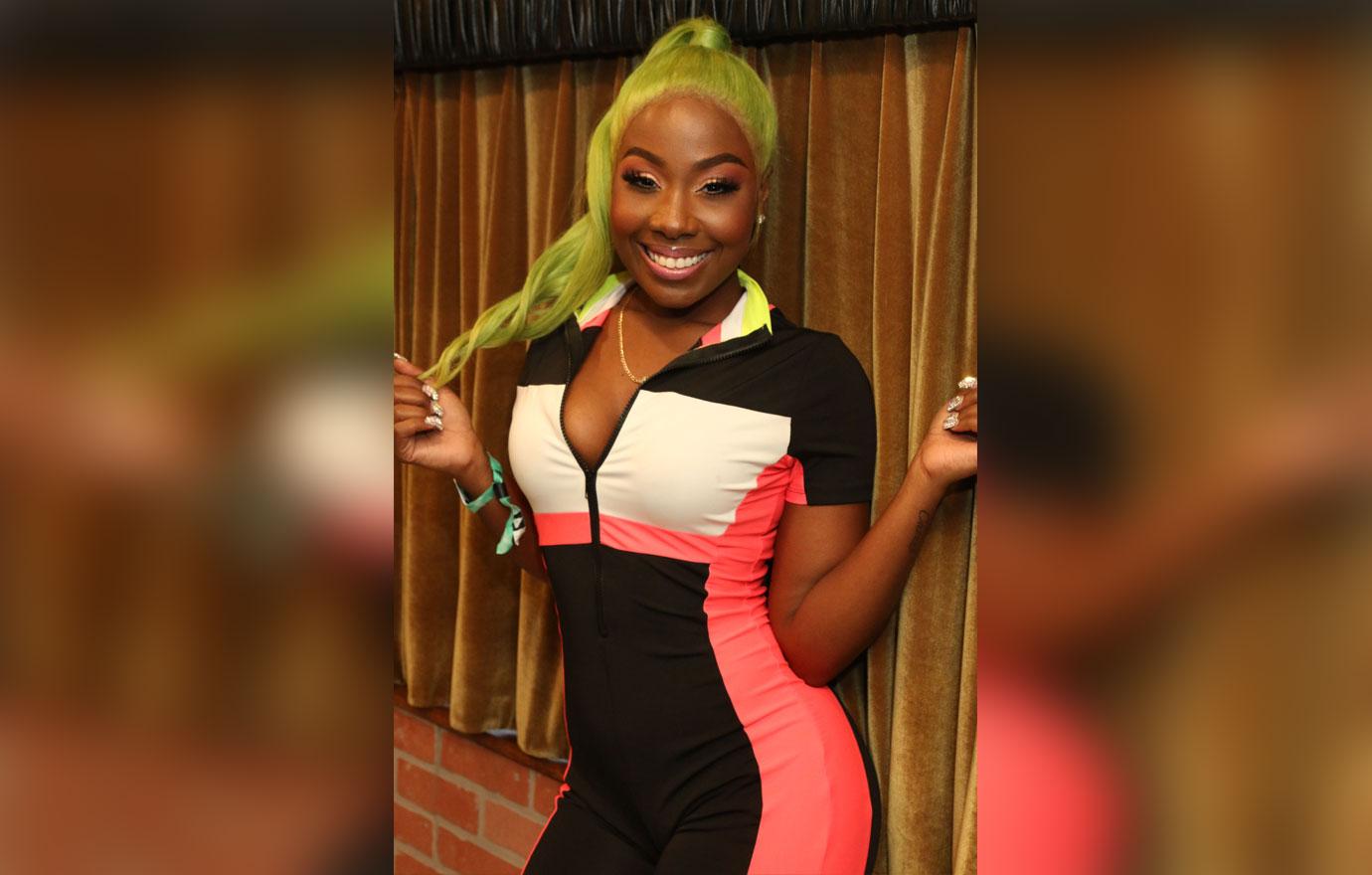 Bianca Bonnie aka Yung B, 28, the original song's rapper wrote on Instagram, "I'm gonna be getting a check off of this until I'm dead and gone," which led fans to praise Becky and J-Hope's actions. "I mean this is really how you do cultural appreciation," one Twitter user wrote. "Credit the artist, emphasize the roots, talk about the influence, pay homage to the original, and then actually PAY the original person for the remake you doing. Really all the hallmarks."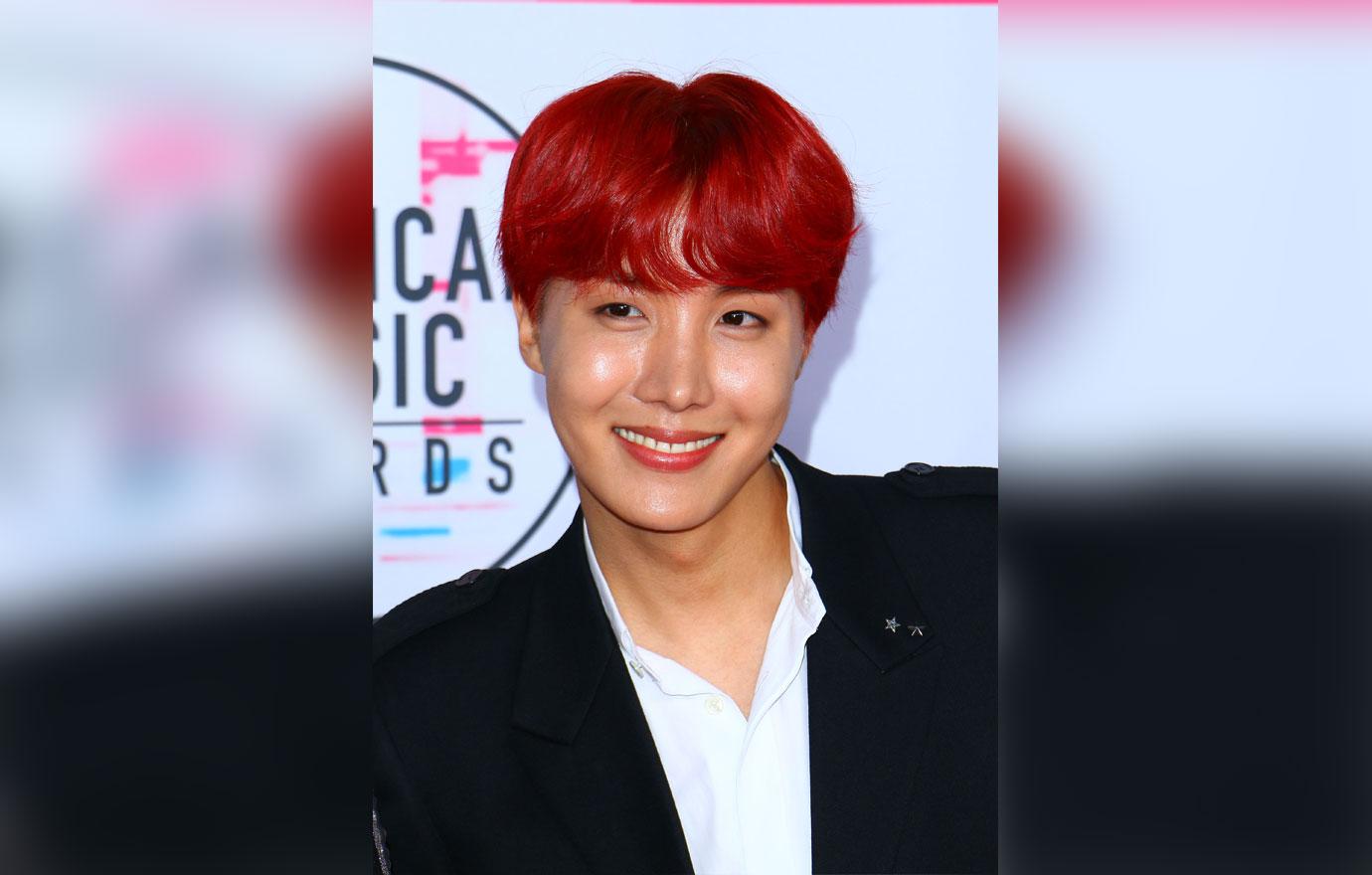 However, the general consensus remained split and other fans believed J-Hope and BTS still have a lot to learn about diversity, authenticity and proper representation. "There's a layered aspect to ~hip hop styling~ in that the way you choose to present yourself for the sake of 'authenticity' (when hip hop is personal stories, not minstrelsy) is telling and says more about you and what you believe Blackness/masculinity/etc looks like," someone explained on Twitter.
On Weverse another fan wrote, "It seems as though these gelled twists are only used for aesthetic purposes whenever J-Hope is trying to perpetuate a 'hip hop' concept. If he has to create an entirely different style ... then he shouldn't be doing it at all."