PHOTOS
Jazz Jennings Rocks Her Bikini Body Following Third Gender Confirmation Surgery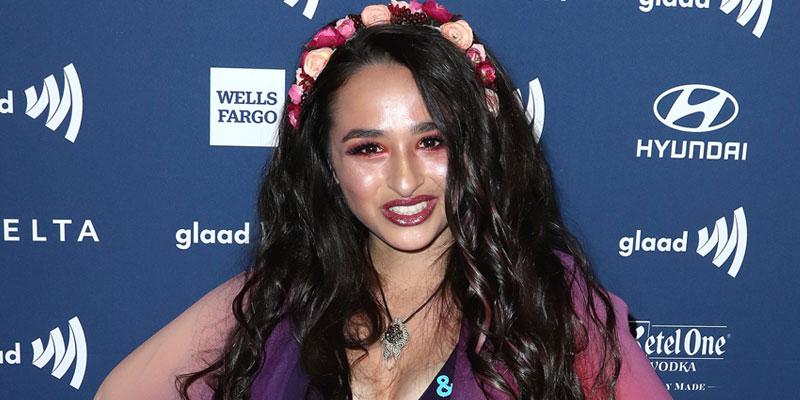 Jazz Jennings is feeling confident! The I Am Jazz star showed off her bikini body just a month after she shared with fans that she underwent her third gender confirmation surgery.
Article continues below advertisement
The transgender TLC star, 19, shared a video of herself on February 12 dancing around in a blue bikini while hanging out poolside. "Confidence is key ? Strutting into a new episode of #IamJazz on @tlc like... ?," she wrote alongside the clip.
Jazz's brother Sander commented, "So proud of you for embracing your body and loving yourself! Continue being confident ❤️. You are a Queen." Pose star Indya Moore also took to the comments section and chimed in, "Bawdyy bawdy bawdy."
Article continues below advertisement
The Being Jazz: My Life as a (Transgender) Teen author followed up with a cute family photo of her siblings Sander, Griffen, Ari and her parents Gregory and Jeanette out to dinner. "When the lights fade away and cameras shut down, my family always remains by my side. A unified kinship full of laughter, love, and support ?," Jazz captioned the snap.
On February 4, Jazz gave fans a health update following her third surgery. She posted a photo of herself smiling in a hospital bed and revealed she's in recovery. Jazz wrote, "I'm feeling so great after completing my third surgery! This third procedure was for cosmetics, and I'm super happy with the results. Thank you to everyone who has followed my journey and supported me along the way."
Article continues below advertisement
The YouTuber underwent her first gender confirmation surgery in June 2018, when she was 17. In October, she suffered a complication and needed a second procedure. Shortly after her second hospital visit, she spoke to Nightline about having her "dream" procedure and said she could remember wishing she had a different body from a young age.
"This is a moment that I had always envisioned and just experiencing it was so surreal. I was like I can't believe this is happening," Jazz said in her interview.
Article continues below advertisement
She continued, "I've gone through the whole medical process, and this is really the last thing that will validate my identity as a woman. There is nothing else after this. I just get to be myself, be in the body that I've always wanted. And then I can live my life as just Jazz."