PHOTOS
Jenni 'JWoww' Farley Details Autistic Son Greyson's First Dentist Visit — 'I Was Concerned Because He Has Sensory Issues'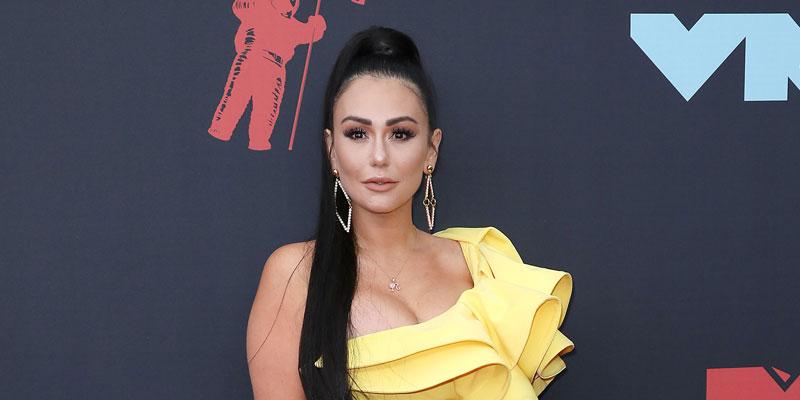 Jenni "JWoww" Farley detailed autistic son Greyson's first dentist visit on Instagram on Tuesday, January 21. The MTV star was pleasantly surprised by how well he did, but admitted that she was "concerned" leading up to the big day because he has "sensory issues."
Article continues below advertisement
JWoww, 33, prepared Greyson for what to expect by watching YouTube videos with him of dentists working on patients. "@greysonmathews first dentist appointment was awesome! He did incredible. I was concerned because he has sensory issues and I didn't want his first experience to be traumatic. So we watched a ton of dentist videos. From cartoons to real life experiences on YouTube ... always funny and upbeat ones. Even his sisters first visit that's still on YouTube. For us, it helped," she captioned a video of Greyson in the dentist's chair.
She continued, "He knew exactly where he was and what he needed to do. Not sure if doing this can help any other parents out there but preparing him with videos helped us. He also knew he was getting a small surprise after and his favorite food ... pizza emoji. Don't get me wrong, it wasn't flawless. The few minutes waiting, finalizing and getting him out the door (he wanted to stay and play) was a bit tough. One of his biggest obstacles is waiting and understanding why we have to wait for certain things. One day at a time. And the best part ... no cavities."
Article continues below advertisement
The Jersey Shore star and her ex Roger Mathews revealed Greyson had been diagnosed with autism in November 2018. The former couple noticed their son was having trouble with his speech and language around the age of two. "He has co-therapies every week but we're going to step it up a notch soon and get him ABA treatments, speech therapy. He's made leaps and bounds when it comes to speech. He's understanding words better which was his issue. Not that he couldn't speak, but he would never know what his shoe is or if you said, 'Greyson,' he actually didn't even know his name at one point until he was a little over two. So now that he's understanding simple words, he's come so far," she said in a Hollywood Life interview at the time.
MORE ON:
Jenni 'JWoww' Farley
JWoww provided an update on Greyson's condition in July 2019. "It's like, a four-part diagnosing at the hospital, and at that point I was OK with it, and I just wanted to get to where I am today, where he went from non-verbal, not even knowing his name, to today, where he's attempting full sentences. He has a personality — he's really just leaps and bounds. He's come so far with all his therapies and stuff," she told ET.
Article continues below advertisement
"My biggest thing with the platform and Greyson is — and I know a lot of people that try and deny it or brush it under the rug or just not speak about it — speaking about anything, especially autism, can break the stigma. That's my biggest thing that I want to do right now, because there is such a big stigma, but there's also a big population of kids getting diagnosed. I just want to make the world a little less harsh and more sweet, so when he goes to school there will be less critics and more people that want to help and understand what it's like to have autism. So, that's my goal," she added.
Article continues below advertisement
What do you think of JWoww's experience at the dentist with Greyson? Sound off in the comments below!