PHOTOS
Exes Jennifer Garner & Ben Affleck Spotted Chatting Amid Reports Her Boyfriend Is 'Uncomfortable' With Ben's Divorce Comments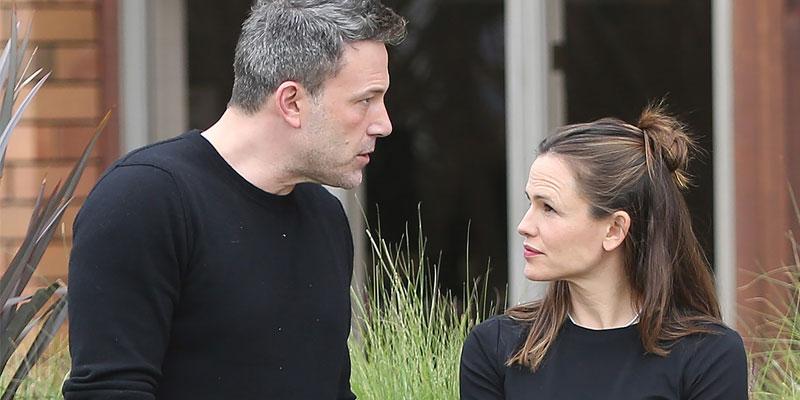 Exes Jennifer Garner and Ben Affleck looked friendly on Thursday, February 27, when they were spotted taking their son Samuel to birthday party together in Brentwood.
Article continues below advertisement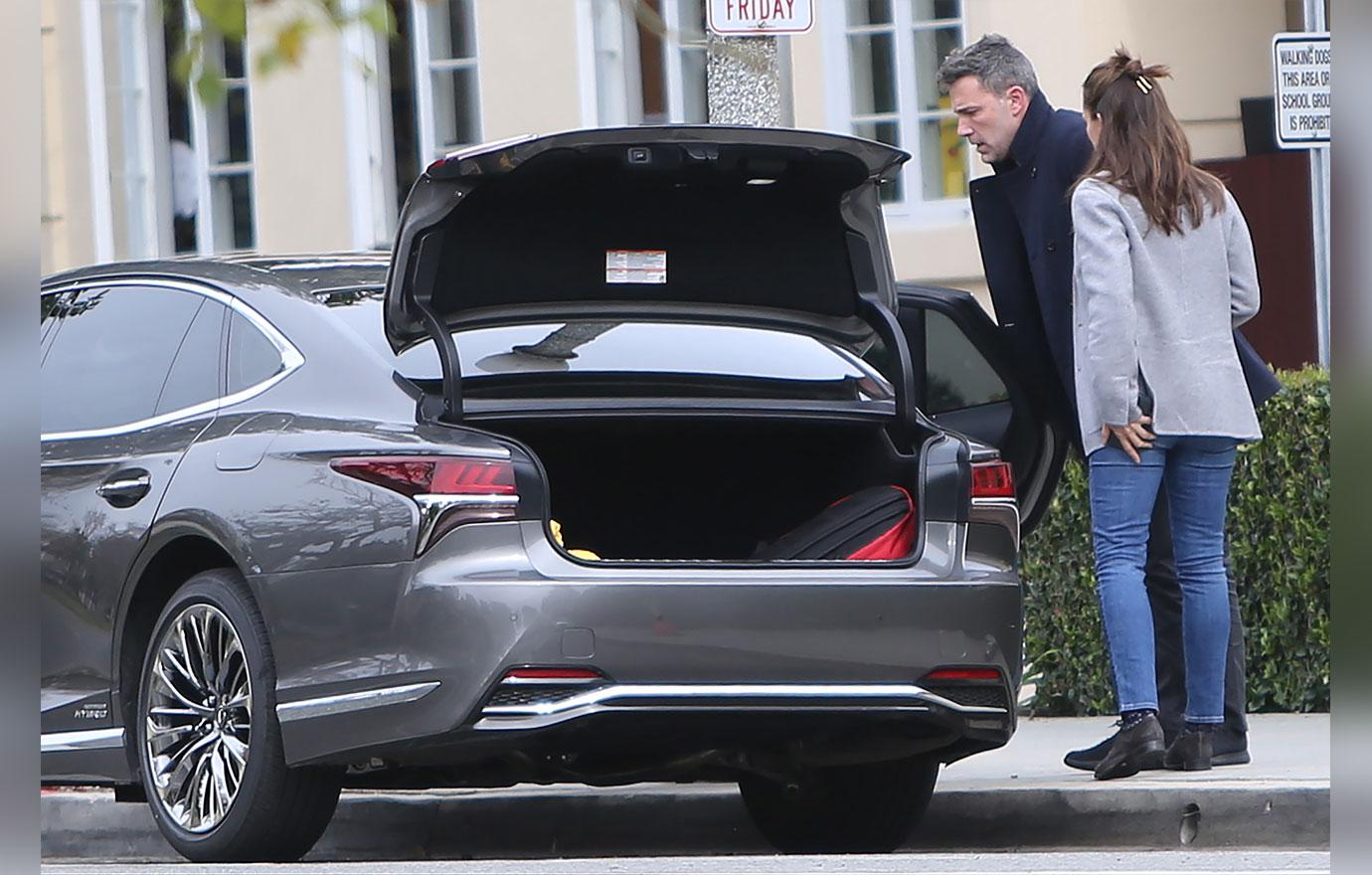 Jennifer, 47, donned a simple black tee, jeans and black boots for the outing. Ben, 47, sported a long-sleeved black shirt, gray jeans and black sneakers. Samuel, 8, wore dark blue jeans and a forrest green polo.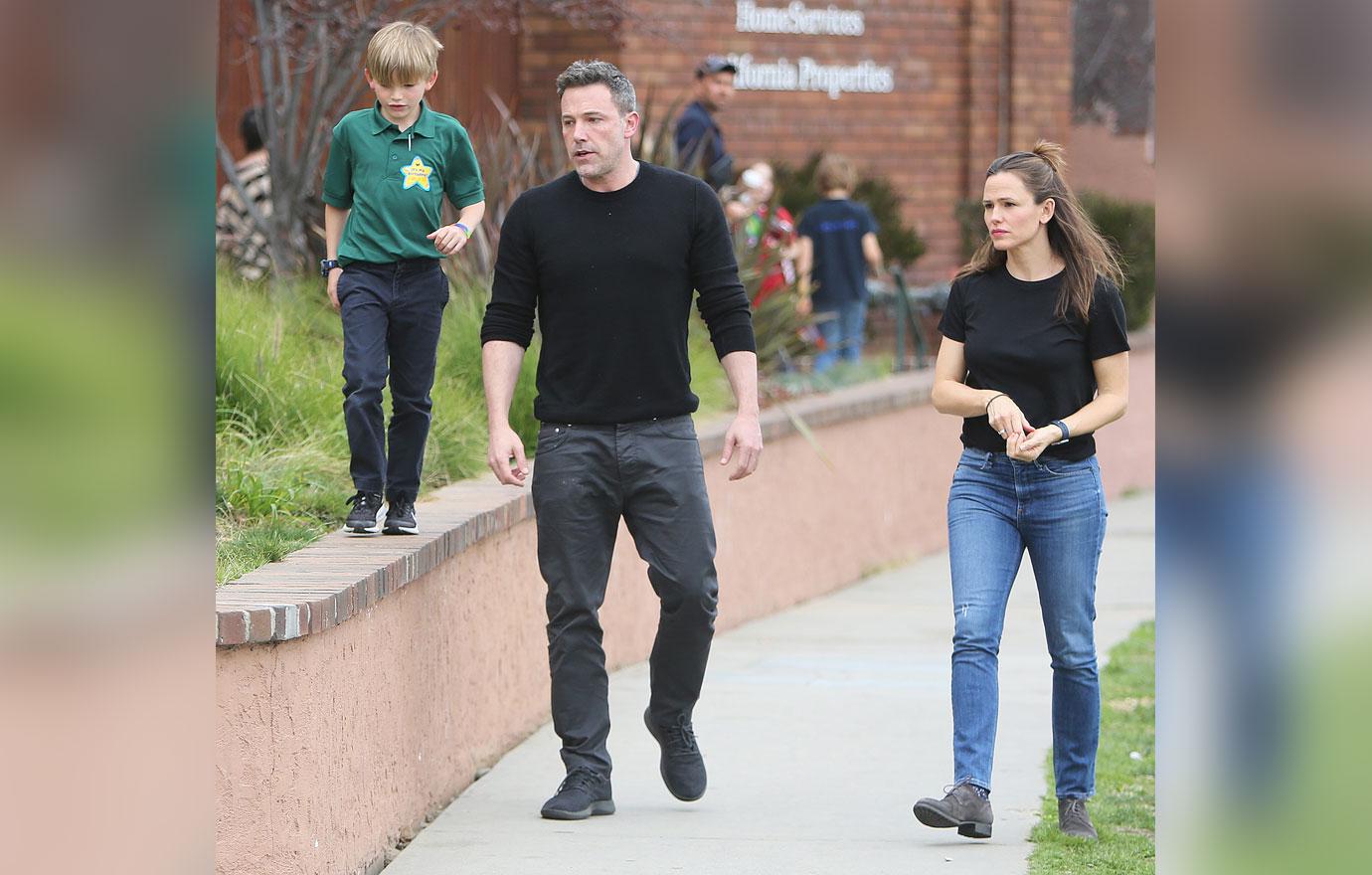 Jennifer and Ben looked like they were deep in conversation as they casually stood on a sidewalk.
Article continues below advertisement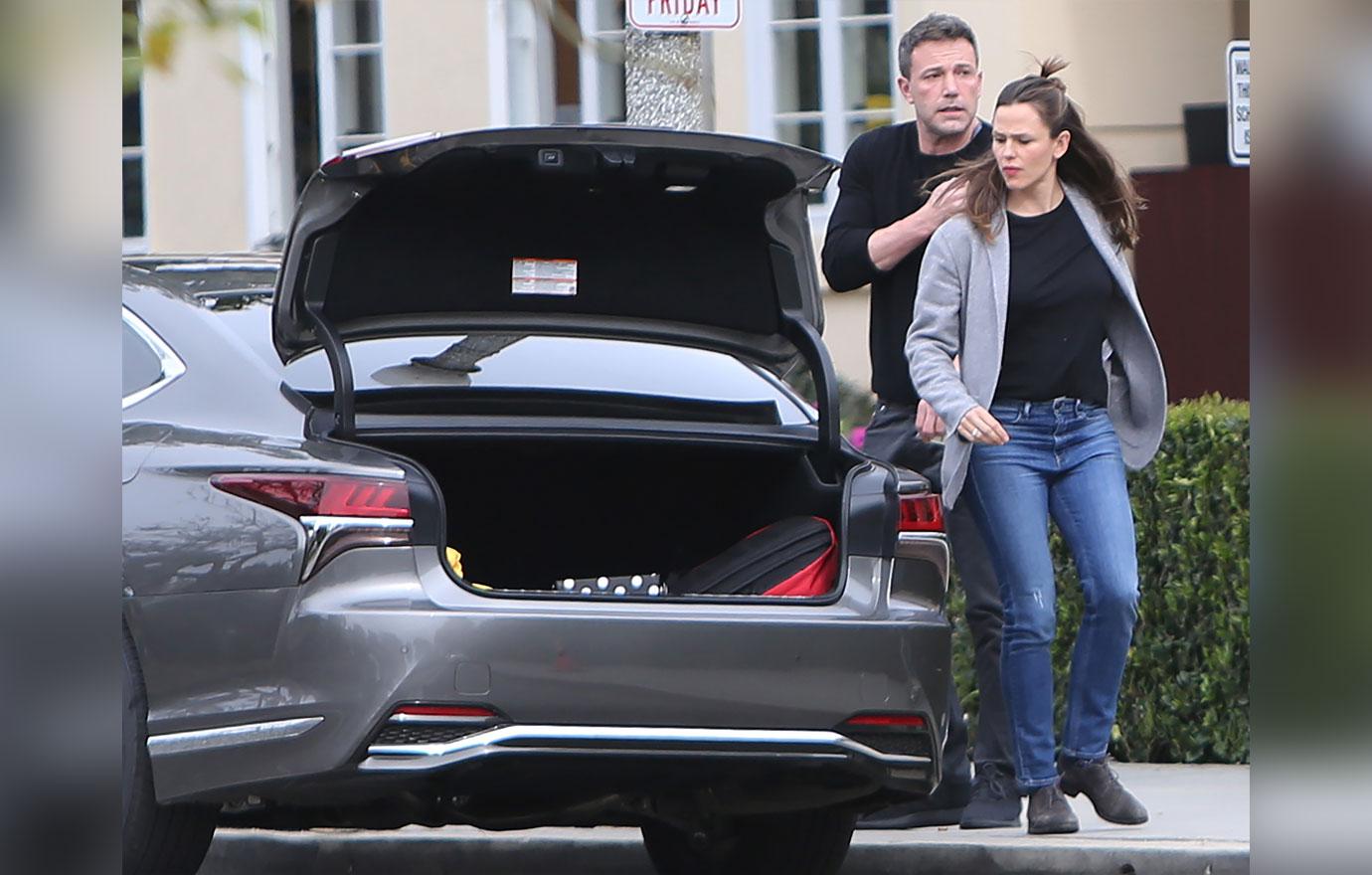 At one point, the trio was seen piling into their car after Samuel's friend's party.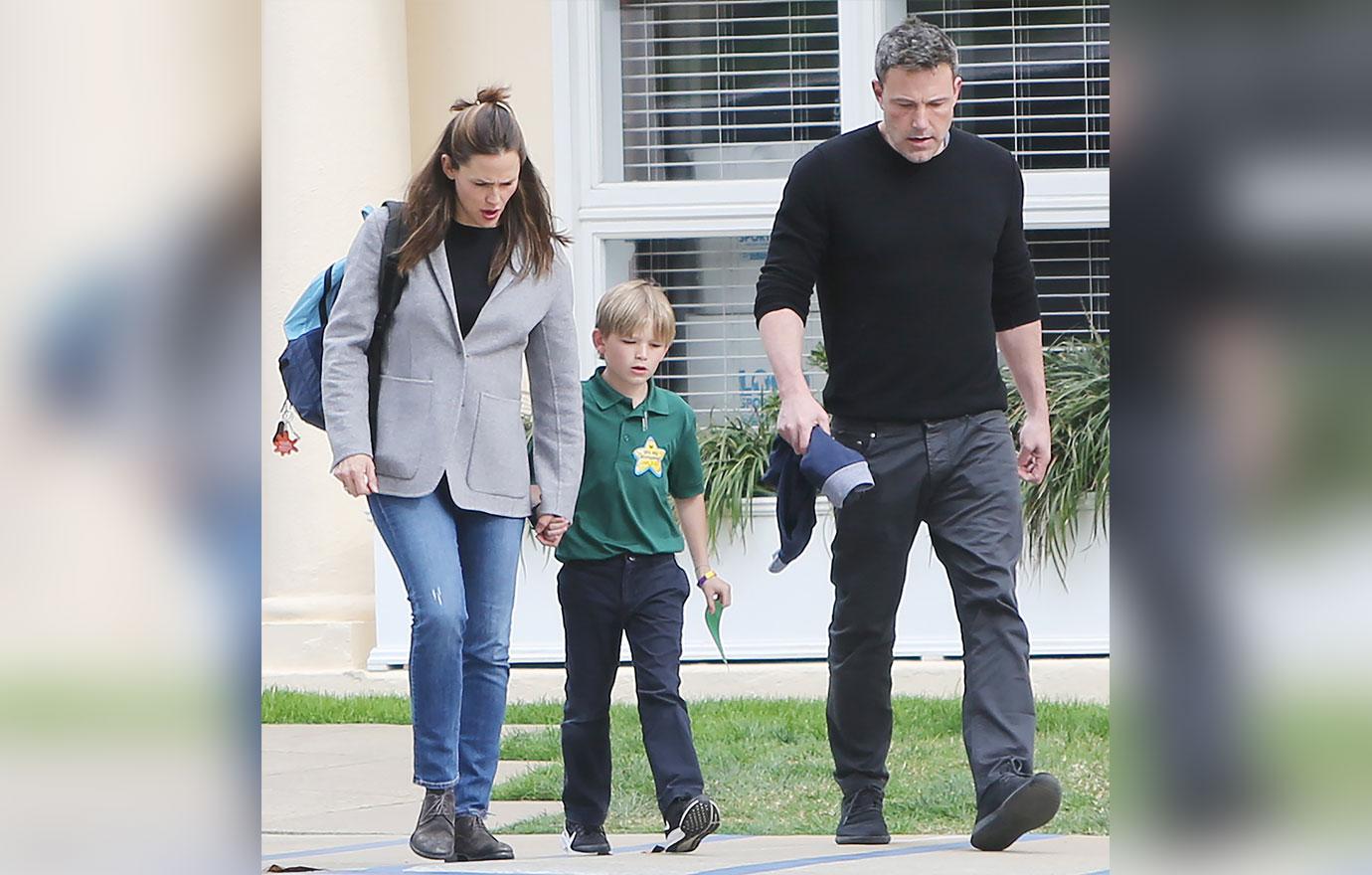 The meeting was the first time that the Oscar winner and Elektra star were spotted together since Ben revealed their divorce was the "biggest regret" of his life earlier this month. The pair tied the knot in 2015 and parted ways in 2015. However, their divorce was not finalized until 2018. The Way Back star and the Alias actress also share two daughters named Violet, 14, and Seraphina, 11.
Article continues below advertisement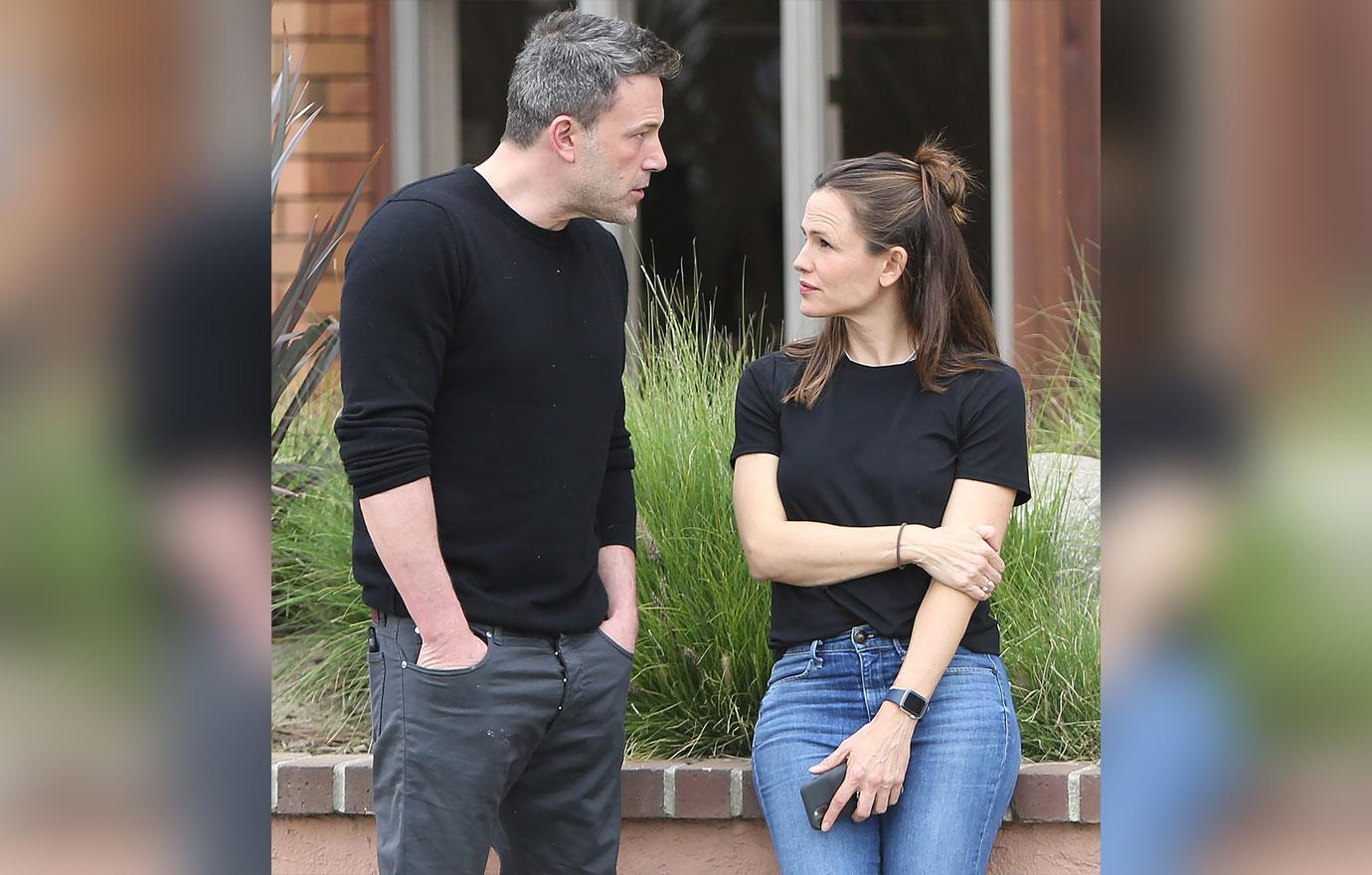 In a New York Times profile published on February 18, Ben admitted that the divorce took a toll on him. He also spoke candidly about how the breakup affected his sobriety. "I drank relatively normally for a long time. What happened was that I started drinking more and more when my marriage was falling apart. This was 2015, 2016. My drinking, of course, created more marital problems," Ben told the outlet. "The biggest regret of my life is this divorce."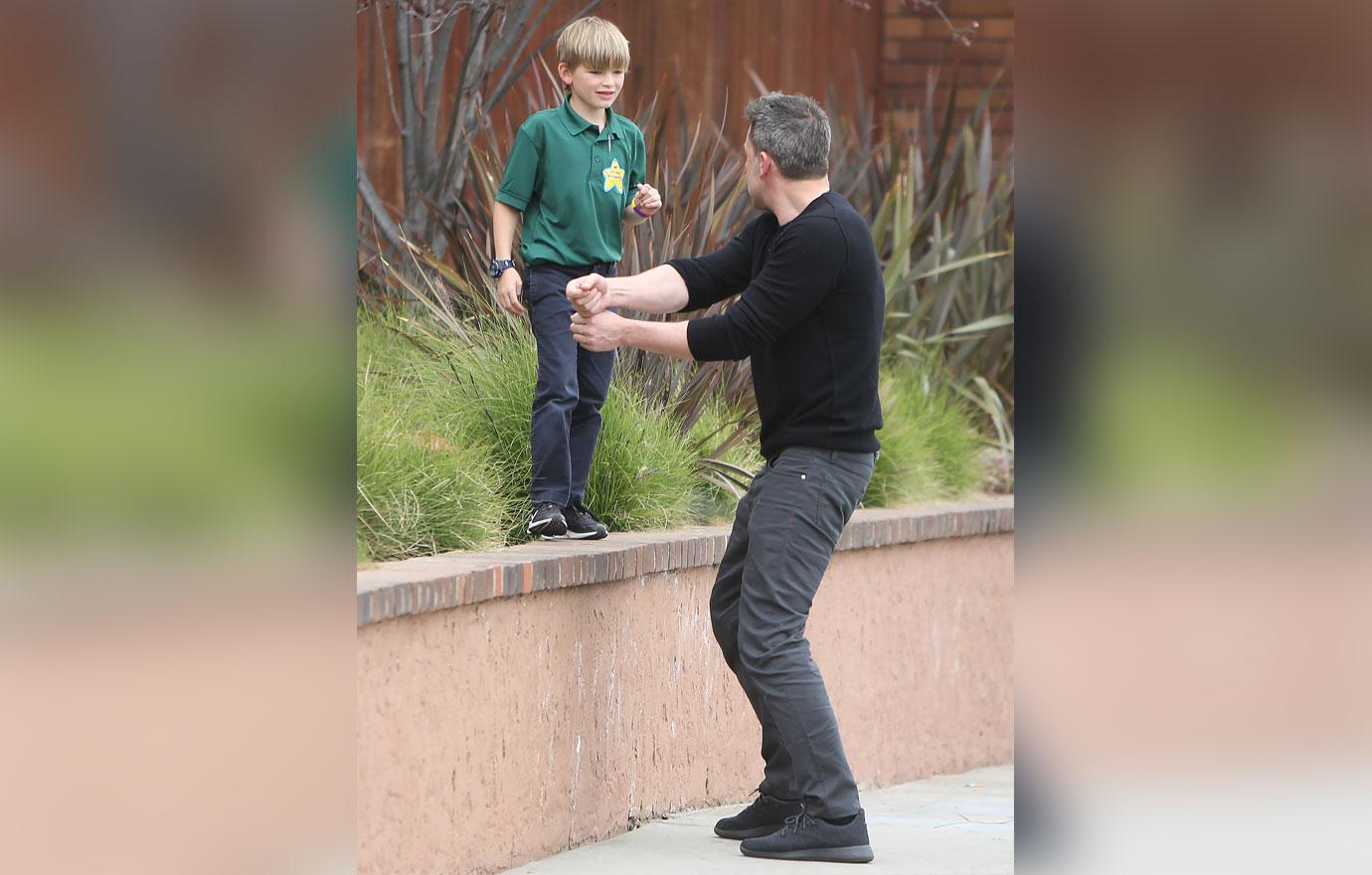 "Shame is really toxic. There is no positive byproduct of shame. It's just stewing in a toxic, hideous feeling of low self-worth and self-loathing." Ben added, "It's not particularly healthy for me to obsess over the failures — the relapses — and beat myself up. I have certainly made mistakes. I have certainly done things that I regret. But you've got to pick yourself up and learn from it."
Article continues below advertisement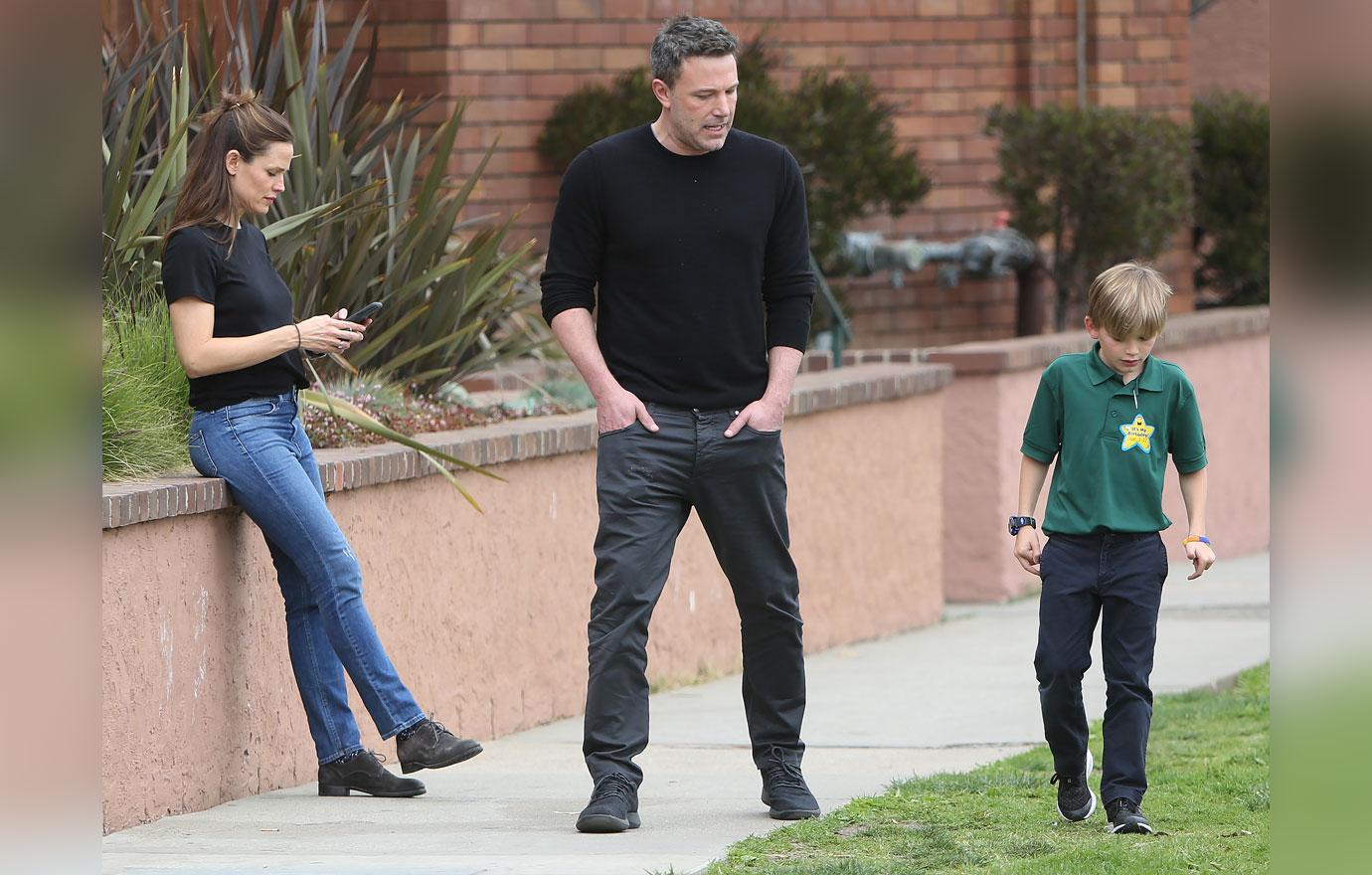 Jennifer has been dating businessman John Miller since her divorce and a source recently told Us Weekly how John is becoming "uncomfortable with Ben's interviews." The insider added, "John is empathetic to Ben's struggles with sobriety, but he worries about how Jennifer has once again become the focus. … The spotlight on Jennifer is intense and Ben needs to consider her feelings before speaking so publicly."
What are your thoughts on Ben, Jen and Samuel's outing? Sound off in the comments below!