PHOTOS
'Jersey Shore' Star Jenni 'JWoww' Farley Sends A Message To Her Haters While Defending Her Relationship With Zack Carpinello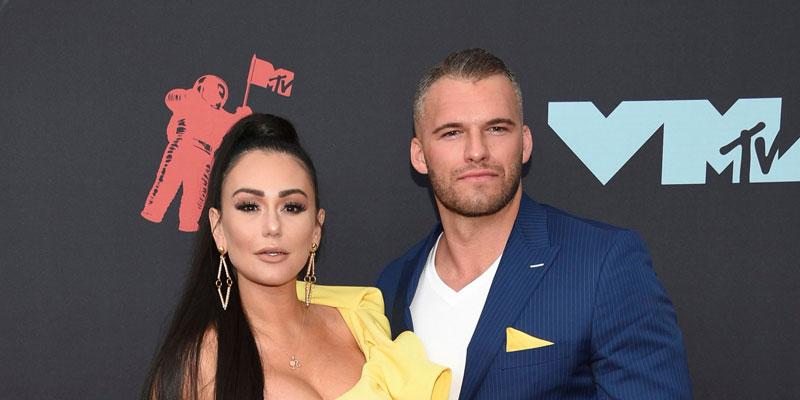 Jersey Shore star Jenni "JWoww" Farley took to Instagram on Wednesday, January 1 to send a message to her haters and to defend her relationship with boyfriend Zack Carpinello. The MTV star reflected back on the past year and reminded fans that they only see a small portion of her "edited" life on the hit show.
Article continues below advertisement
"Reflecting back on this past year, I can honestly say it was one for the books. Personal reflection enables us to make meaning of all of the great (and ehhh) personal experiences we've had. You guys get to see a tiny piece of me on TV and through social media. I don't post much about my everyday life because I find it ... well ... everyday lol. I forget that maybe my followers do enjoy updates (side note: love you all ... especially the hating ones)," she wrote.
She continued, "Speaking about haters. I'm 34 with 2 kids. I've literally been puked, pooped and peed on (by my kids and some friends LOL) and have thicker skin than most. So when 'Tammy' from Alabama (no offense Tammy) says I'm this bully who changed over the last 10 years ... I laugh and roll my eyes because Tammy has no f**king clue. But then I forget, Tammy doesn't know the everyday me and that's because I don't like to show that much. I share with everyone what I want and when I want. How I'm edited on TV can sometimes suck but I will always keep it 100 percent ... even if that means I come off wild in an episode. Some of the scenes you see are condensed because there's only so many minutes in an episode. Also, sometimes ... I'm just a b***h. But no Tammy, I haven't changed and as I reflect back on my past year ... I am proud AF of myself."
Article continues below advertisement
JWoww went on to praise Zack — better known as "24" — for being "everything" she needed when she thought she didn't "need anyone."
"I wouldn't be where I am today w/out personal growth, friends, family and yes even 24 ... because again, you saw a glimpse in my relationship on TV when we were 6 weeks in and you haven't really seen it since. As a mother of two and a will that will never break, I would never accept anything but greatness by my side and that's what 24 proved ... To be everything I needed when I thought I didn't need anyone," she added.
Article continues below advertisement
JWoww and Zack briefly split after she saw the extent of his flirtation with costar Angelina Pivarnick play out on Jersey Shore in October 2019. At the time, she blasted Zack for being disrespectful and expressed her heartbreak over the situation. Zack quickly took to Instagram to apologize to his girlfriend. "I made mistakes that I cannot take back, which I take full responsibility for. Jenni does not deserve any damage from anybody else. This is on me. I sincerely apologize to Jenni. I apologize to Angelina as well. I love Jenni, with everything I have, I make this known to her every day. I will continue to do everything to make this known to her and her kids, who also have my heart. I will make certain that nothing like this ever happens again, in any way regardless of the outcome," he wrote.
Article continues below advertisement
What do you think of JWoww's message for her haters? Sound off in the comments below!