PHOTOS
Boy Or Girl? Pregnant 'Counting On' Star Jessa Duggar Knows Her Baby's Gender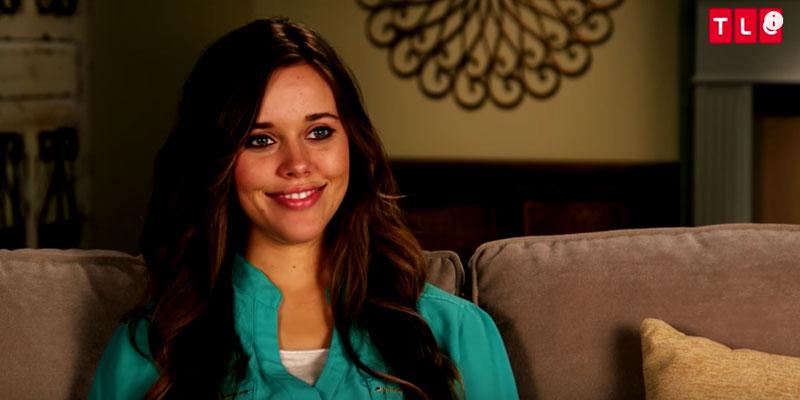 Jessa Duggar is pregnant with her third child, and her baby's gender remains a mystery — but not to her and her husband, Ben Seewald! In a video post on Instagram, the Counting On star revealed she has already found out the sex of baby number three.
Jessa, 26, shared this sweet video of her son Spurgeon, 3, rubbing and kissing her pregnant belly. He watched as the baby moved and kicked inside Jessa's belly.
Article continues below advertisement
In the caption, Jessa said seeing Spurgeon react to the baby has been "one of the sweetest parts of this pregnancy." She said it's been fun to watch her younger son, Henry, 2, as well. "Henry will pat my belly sometimes and say 'Baby!' because he sees us do that, but I don't think he truly comprehends what's about to take place. ☺️," she said.
When a fan asked if Jessa knew the gender of her baby yet, she gave up the secret! Scroll below to see her reply.
Article continues below advertisement
A fan in the comments asked, "So you know what your having this time?!"
"Ben and I find out the gender every time, but we keep it as our little secret and surprise the rest of the family when the baby is born," Jessa responded.
Article continues below advertisement
She said she's going to keep the gender from Spurgeon and Henry, though. "No, they don't know the baby's gender. That wouldn't stay a secret very long," she said with a laughing emoji.
She also gave fans an update on her pregnancy timeline and revealed she has "little less than a month to go!"
Article continues below advertisement
Do you think Jessa is having a boy or a girl? Sound off in the comments below!