PHOTOS
You'll Never Guess What's In Jill Duggar's Latest Recipe…Or Will You?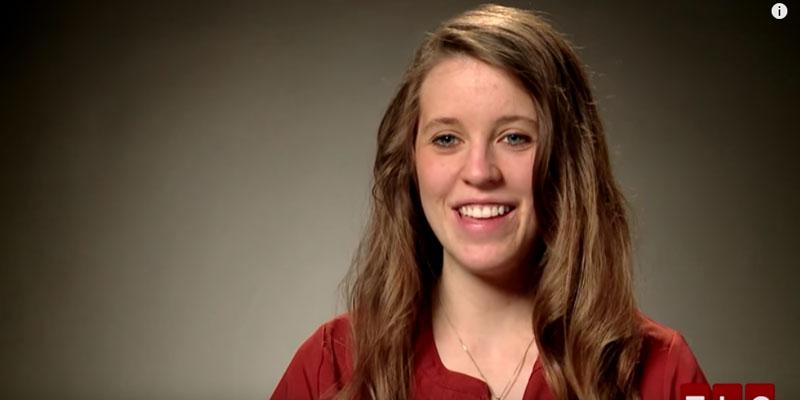 Jill Duggar is a wife, a mom, a blogger, and well, a wannabe chef. The former Counting On star is often posting recipes on her blog, DillardFamily.com, and they all have one thing in common — a key, star ingredient. So it was no surprise that when Jill shared her latest recipe, this time for Cheesy Chicken & Rice Enchiladas, it, of course, contained Jill's favorite, go-to flavor enhancer.
Article continues below advertisement
Jill posted the tried and true Duggar family recipe this week, calling it "an instant favorite" and "a go-to recipe" for the Duggar clan. She even mentioned making it for her busy mom Michelle while she was busy taking "a group of the littles" to the dentist.
The recipe at first seems safe enough: it calls for rice, sour cream, cheese, and green chilies. But, as with all Jill recipes, one ingredient in the list made fans' hearts stop. It was the dreaded, typically unnecessary cream of chicken soup. And Jill's recipe called for not one, not two, but four cans of the classic Campbell's pantry staple.
Article continues below advertisement
Fans, per usual, could not understand why Jill felt the need for so much canned cream of chicken in a simple enchilada recipe. "Who in their right mind would use cream of chicken for enchiladas any way?" one fan asked on Reddit. Some fans trolled the mom of two, joking, "My ancestors in Mexico used 5 cans."
Others were concerned for Jill's health and that of her sons. "If she's actually eating what she posts about, it's gonna STOP her heart," one fan warned. Another said, "It's like I'm so concerned for the boys at least sodium levels. Like this is not healthy or okay."
Article continues below advertisement
Jill's husband Derick Dillard was quick to defend his wife's cooking at the time, calling the recipe, "One of my favorite meals Jill cooks!" When a fan told Derick he needed to "start eating better" due to his family's history of heart disease, the dad replied, "YOLO!!!"
Do you think Jill should listen to fans and stop putting canned soup in her recipes? Or do you think fans should leave Jill alone? Sound off in the comments below!