PHOTOS
Yikes! Jill Duggar's Facebook Hacked With Not So 19 Kids And Counting-Friendly Content!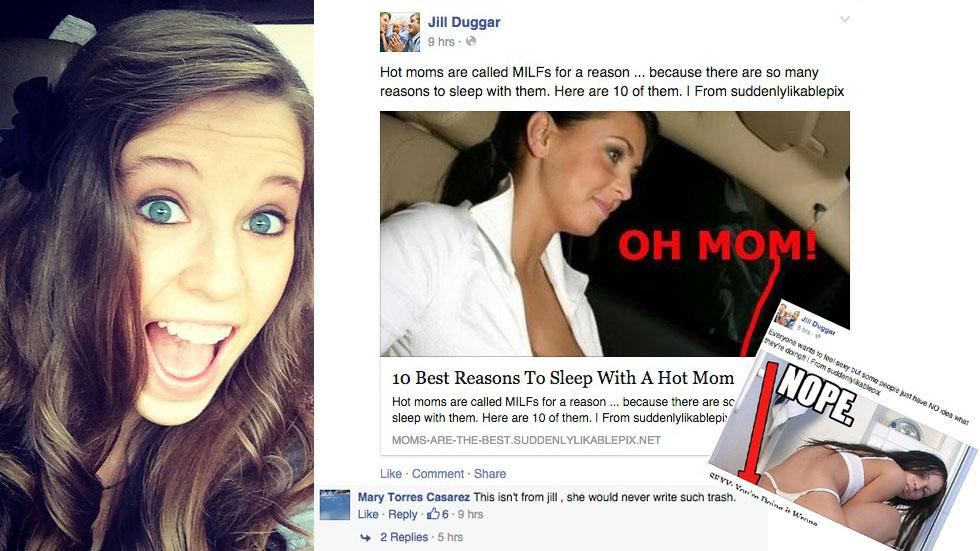 jill-duggar-hacked-01 copy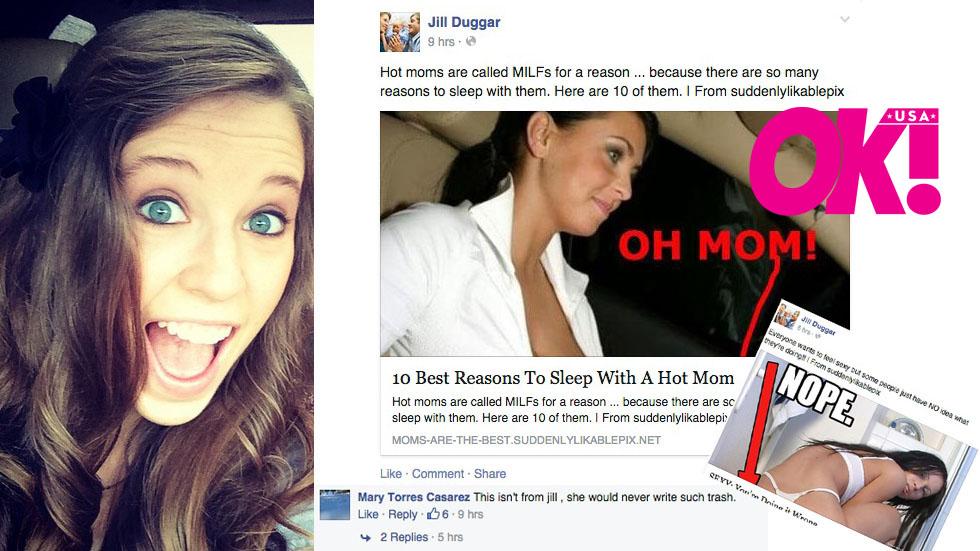 Hurry, close your eyes! New mom Jill Duggar must be too busy on momma duty to notice that her Facebook page was hacked on May 11 with tons of content that the 19 Kids And Counting family would not like—or be allowed—to see.
Article continues below advertisement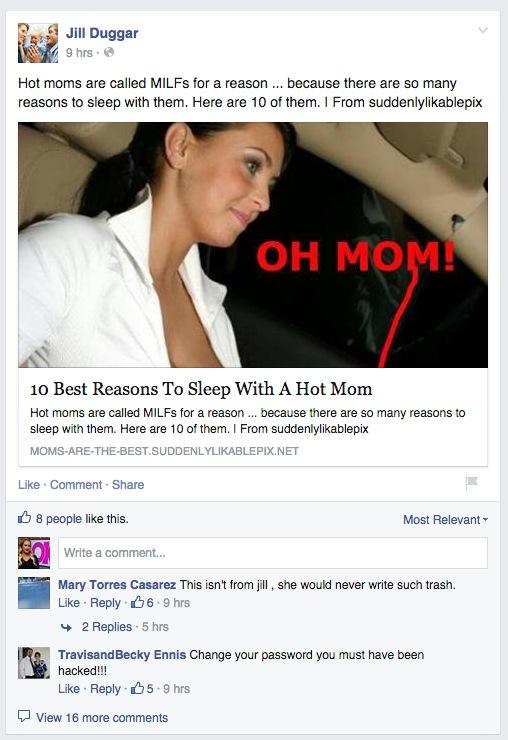 Posts started appearing on the 23-year-old's Facebook page on Monday night with dirty photos leading to spam pages like "10 Best Reasons To Sleep With A Hot Mom" and even Disney characters acting out scenes from Fifty Shades of Grey, which we doubt Jill has read.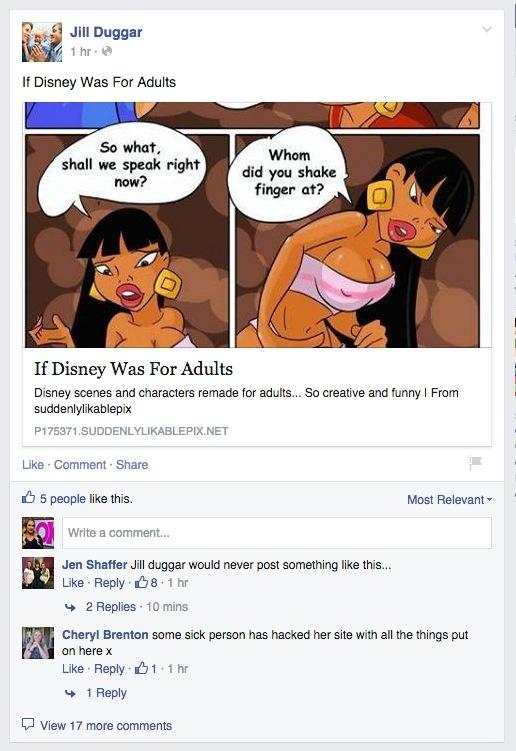 Naturally, the hacked posts raised a few eyebrows from concerned fans, who immediately took to defend the 19 Kids star, who infamously grew up in a traditional Christian household.
Article continues below advertisement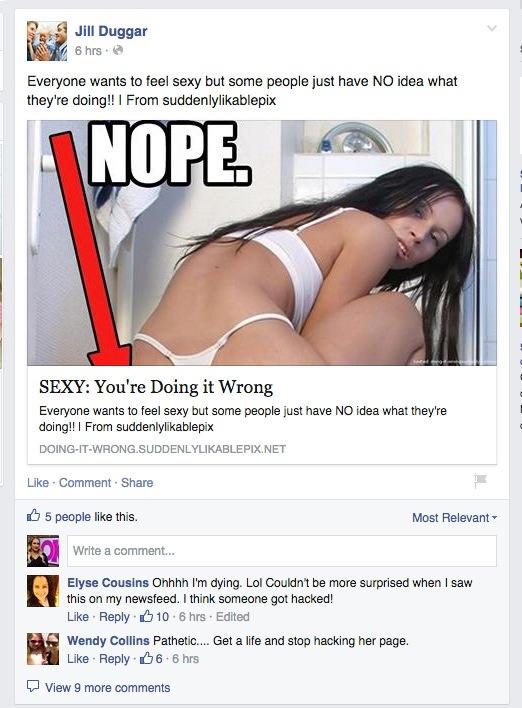 "Jill duggar would never post something like this…" one commenter wrote.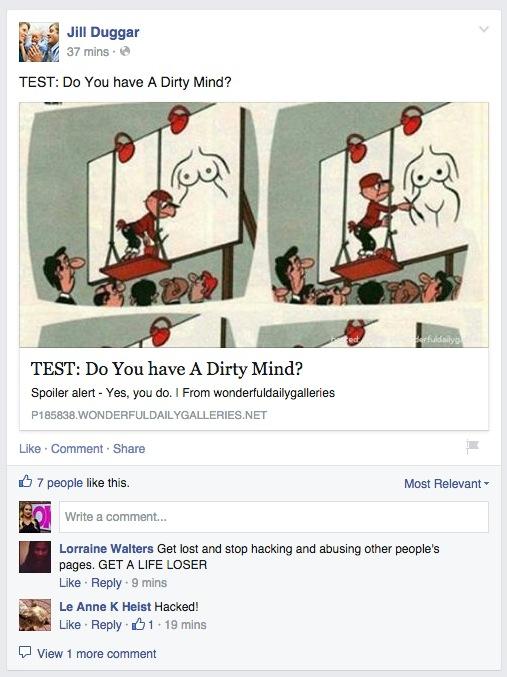 Article continues below advertisement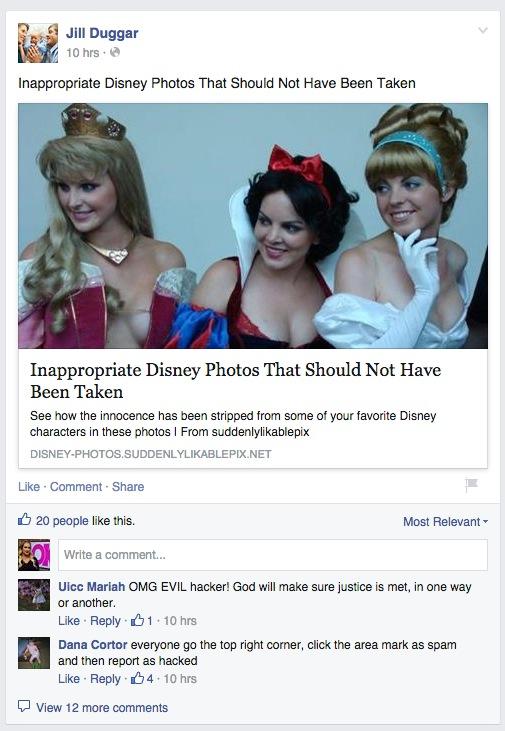 While most fans realized it was obvious Jill was hacked, some were deeply offended by the raunchy nature of the posts. "I'm not so sure and don't want to follow this page," one commenter said.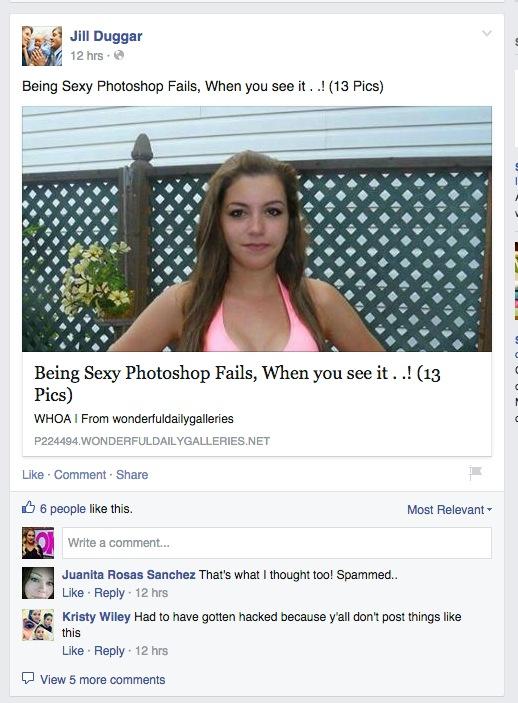 As 19 Kids And Counting fans know, the Duggar family is strict religious family that does not allow kissing before marriage, let alone seeing this type of XXX-rated material.
Article continues below advertisement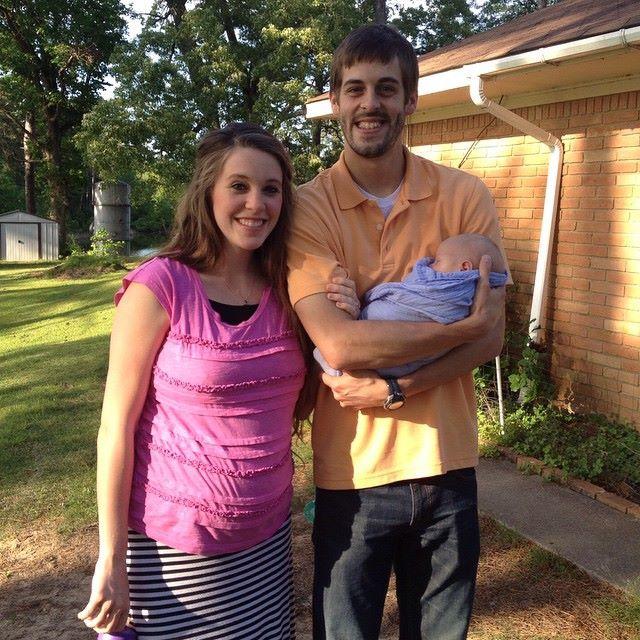 The family also has rules for Internet usage, insisting that younger kids have "accountability partners" with them while surfing the net.