PHOTOS
Derick Dillard Slammed For Training His 2-Year-Old Son To Do Chores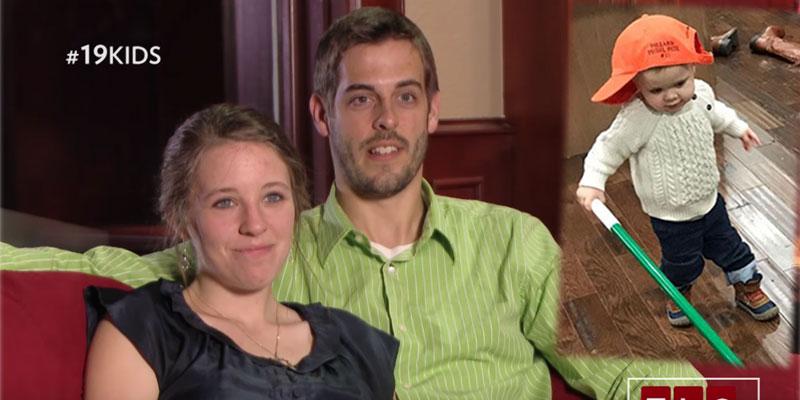 Jill Duggar's husband Derick Dillard is facing fans' wrath for training his two-year-old son Samuel to help around the house already! Followers accused the former Counting On star of using his child to get things done.
For more Duggar news, listen to our Dishin' on the Duggars podcast above.
Article continues below advertisement
Derick shared this photo of Samuel holding a broom handle as he swept the floor. "He's a good little helper :) training him young lol ;) #cleanuptime," he captioned the pic.
Derick, who is no stranger to controversy, faced backlash from unhappy fans. "Just curious does the kid get a chew toy after training? If he is unsatisfactory, does he have to sleep in the dog house?" one concerned fan asked.
Article continues below advertisement
Other fans thought the critics were overreacting. "To everyone insulted by the 'training' comment they put- get a life people. They r just making a cute comment about their kid," one fan wrote.
"He looks like he knows what he is doing and is enjoying helping ?," said another.
Article continues below advertisement
In Jill's home, she, too, was put to work at an early age. With 19 kids around, Jill's mom Michelle relied on her older kids to help around the house, as well as take care of their younger siblings. They called it the "buddy" system.
One fan noticed the similarity between Samuel's helping around the house and Jill's own upbringing. They wrote, "Yaaaas! Train him to parent his younger siblings in the future like your parents did. ?."
What do you think of Derick training Samuel to help with chores? Sound off in the comments below.