PHOTOS
Wait, Do Jill & Jessa Duggar Only Talk Through Instagram Comments These Days?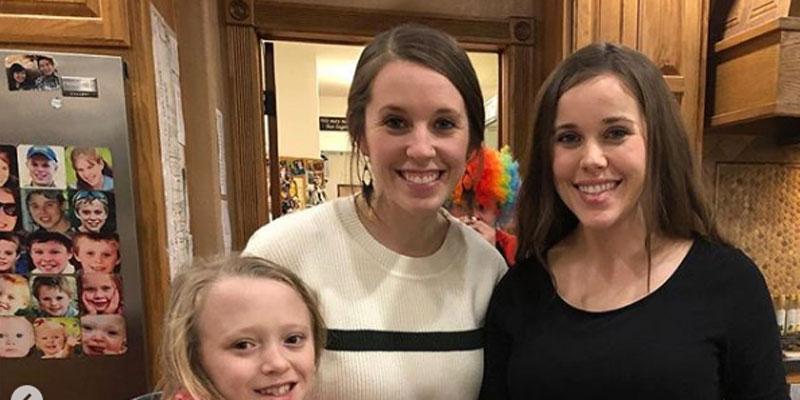 Jill and Jessa Duggar have been extremely chatty on Instagram lately, and fans are wondering: do the sisters not text or call either other privately anymore? While they once both starred on the TLC show Counting On, Jill left after her husband Derick Dillard was fired from the show in 2017. Since then, Jill has been increasingly absent from family functions. Is social media the only way she keeps in touch with her family after the scandal?
Article continues below advertisement
Jessa, 26, recently posted a plea for help on Instagram, asking fans' advice on how to potty train her son Spurgeon, 3. Jill, 27, replied with a lengthy comment, giving her sister some detailed advice for all to see.
Article continues below advertisement
A few days after the exchange, Jill posted a new recipe on Instagram called "Jeanne's Sloppy Joe's." Jessa wrote in the comments, "We're making this for supper at the big house tonight for family night!"
Fans wondered why Jessa chose to tell Jill about "family night" via Instagram. "Is Jill not invited to family night?" a follower asked.
Article continues below advertisement
"It's weird how Jill and Jessa converse in the comments now like they don't text in private," another fan observed on Reddit.
Article continues below advertisement
When a fan asked where Jill was, her sister Jana replied, "With the size of our family it's hard to get everyone together at the same time. ? It was kinda a last minute get together as well, so sadly some already had prior commitments."
Article continues below advertisement
Some fans have speculated Jill is being forced to stay away from family functions to accommodate the Counting On camera crew, who may be filming the rest of her sisters and brothers for the TV show.
What do you think of Jessa and Jill talking via Instagram? Sound off in the comments below.