PHOTOS
Jim Carrey Plants A HUGE Kiss On Another Man After Making Cringeworthy Comments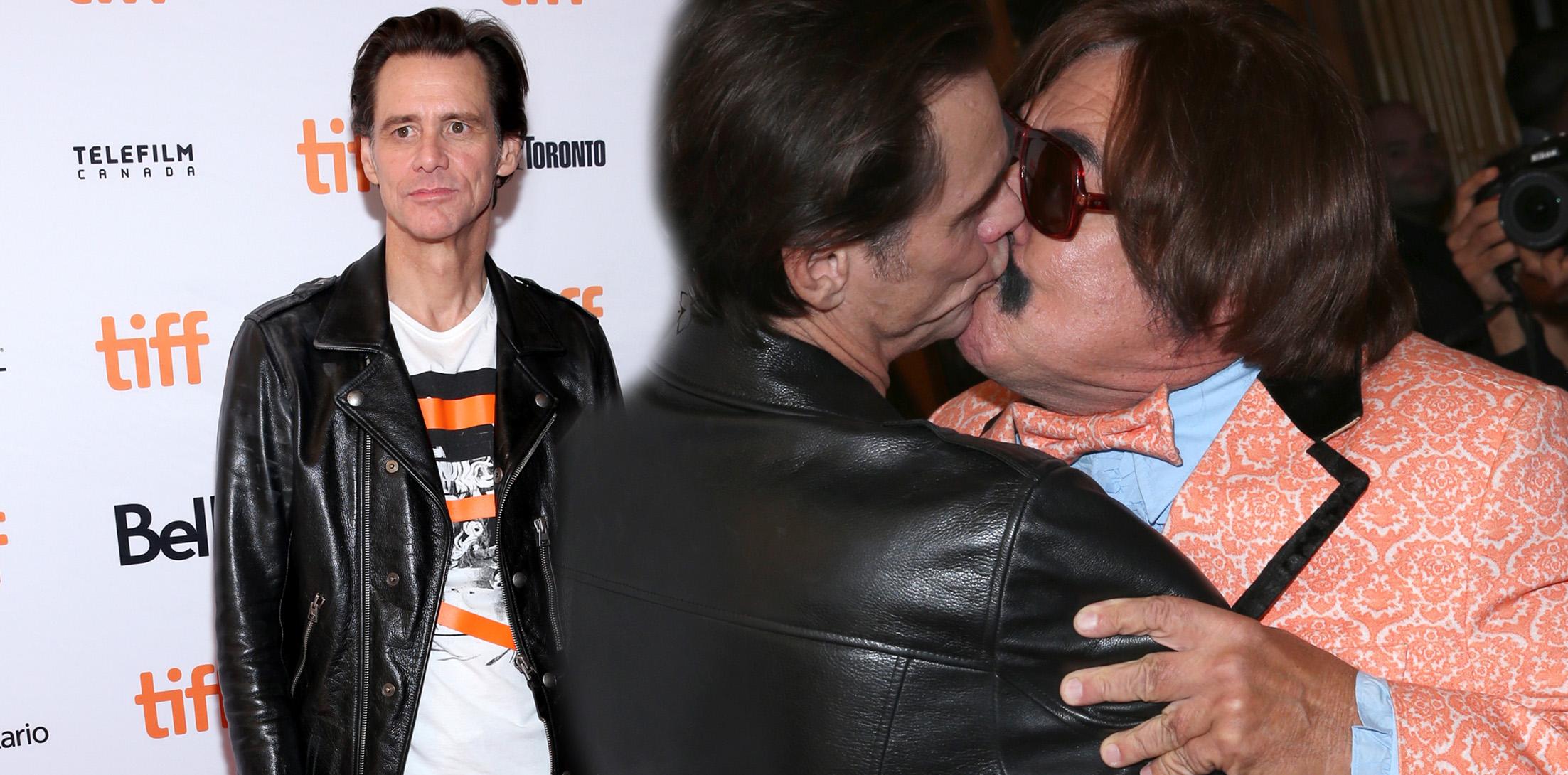 Comedian Jim Carrey certainly has a way to keep fans on their toes. Days after raising eyebrows with a rather bizarre interview, during which he said, "there is no me," he went a step further by kissing a man on the lips at the Jim & Andy: The Great Beyond premiere during the 2017 Toronto International Film Festival at Winter Garden Theatre in Toronto, Canada.
Article continues below advertisement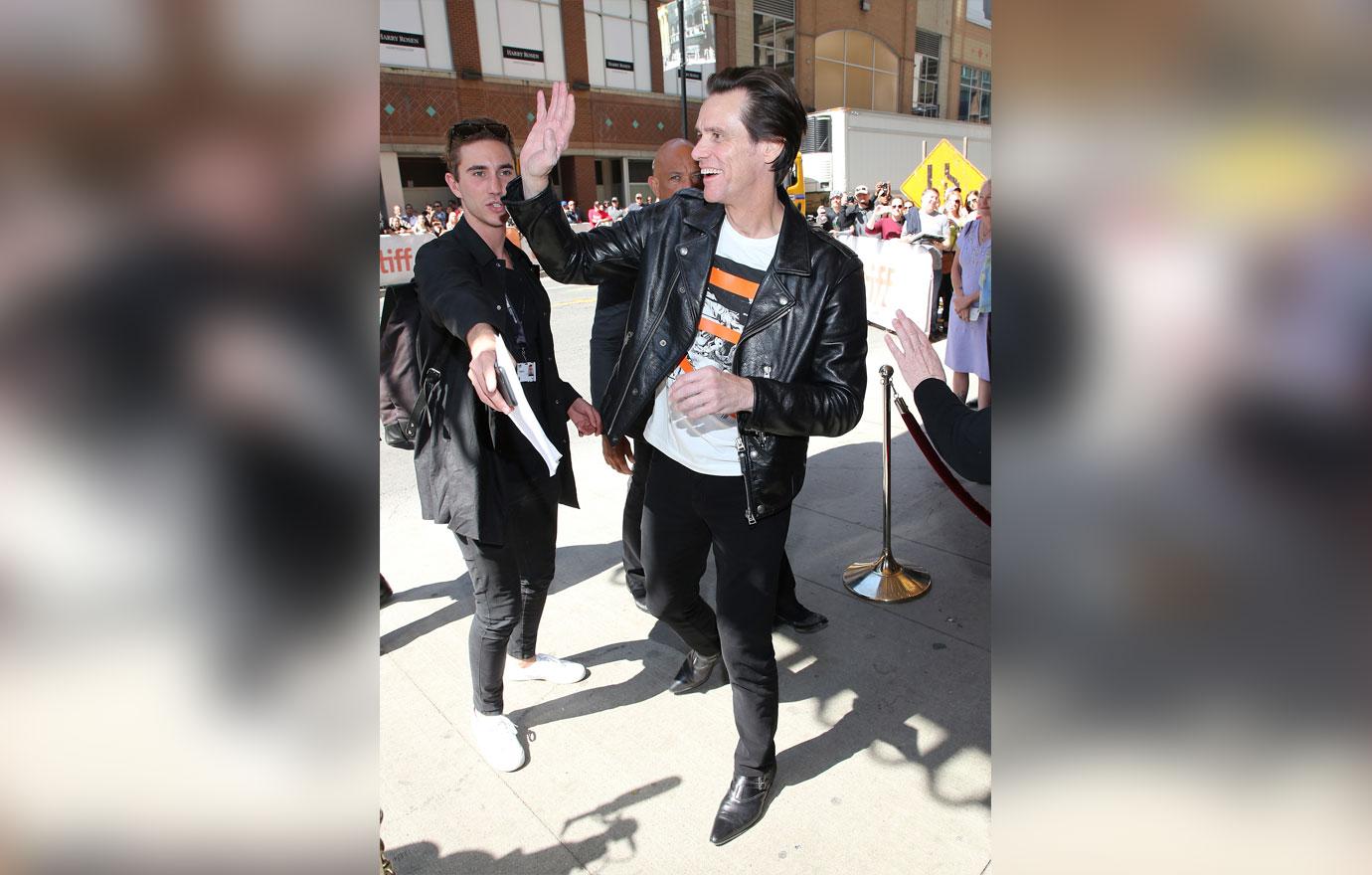 The 55-year-old looked like a biker in a black motorcycle jacket and black jeans as he greeted fans before heading into the event, where he kissed a Tony Clifton impersonator on the lips!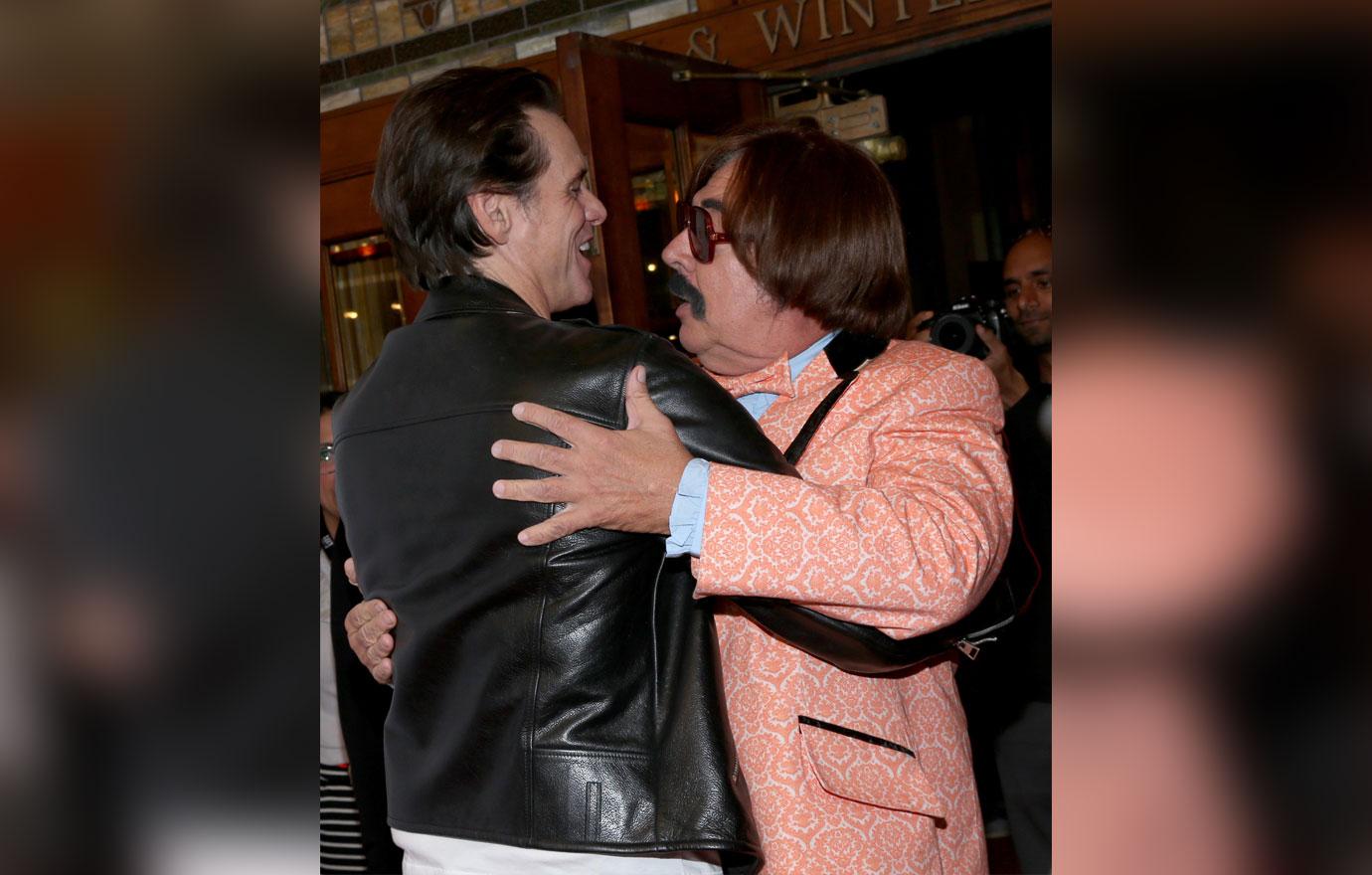 Article continues below advertisement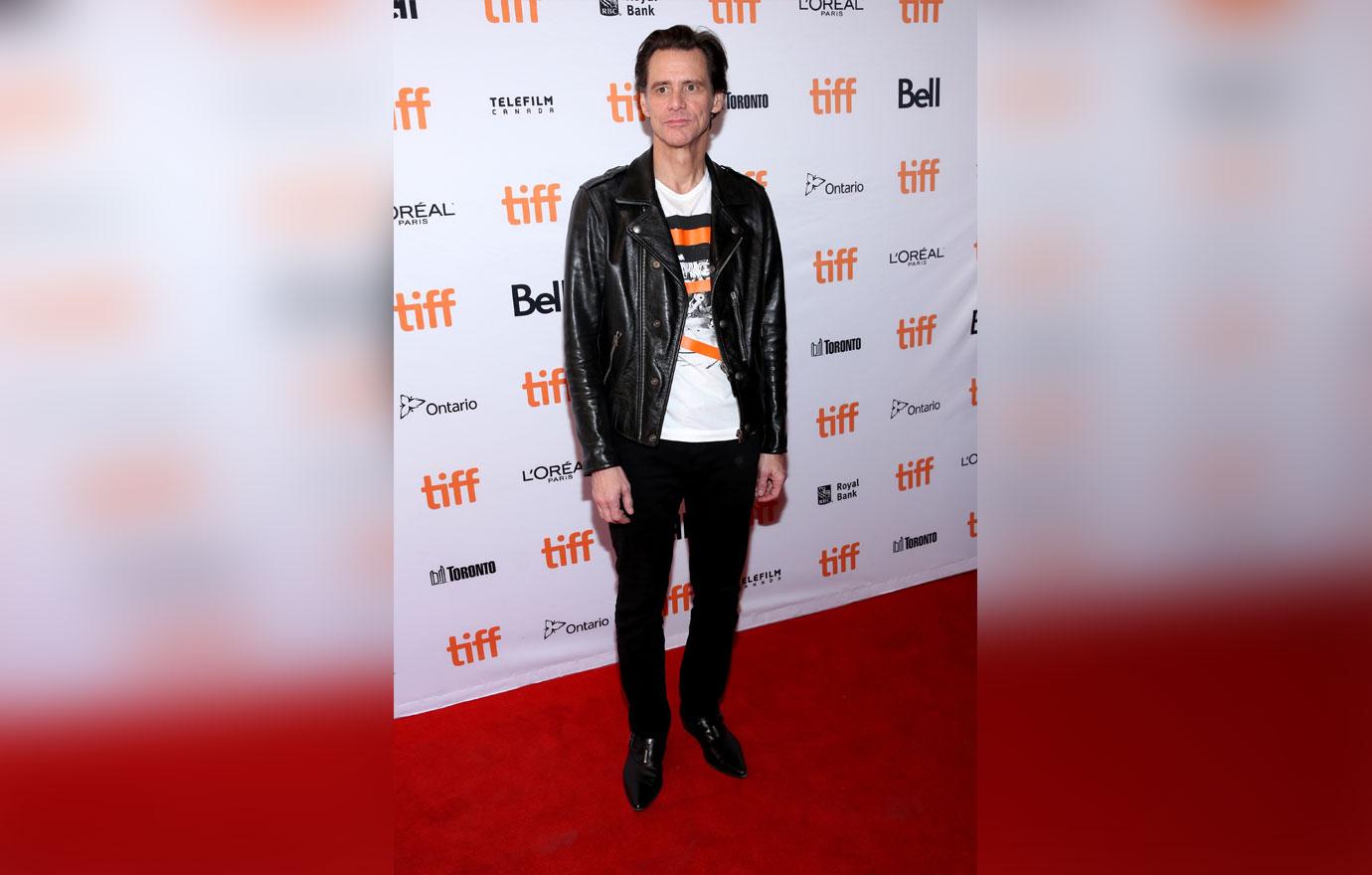 Someone isn't getting an invite next year! He then went on to tell the interviewer, "We don't matter. That's the good news." Of course, this concerned fans, with many taking to social media to express their concern. One Twitter user, @CoughlinStephen, wrote, "If you live with Depression or are close to someone with Depression, you should recognize what's going on with Jim Carrey. He's not well."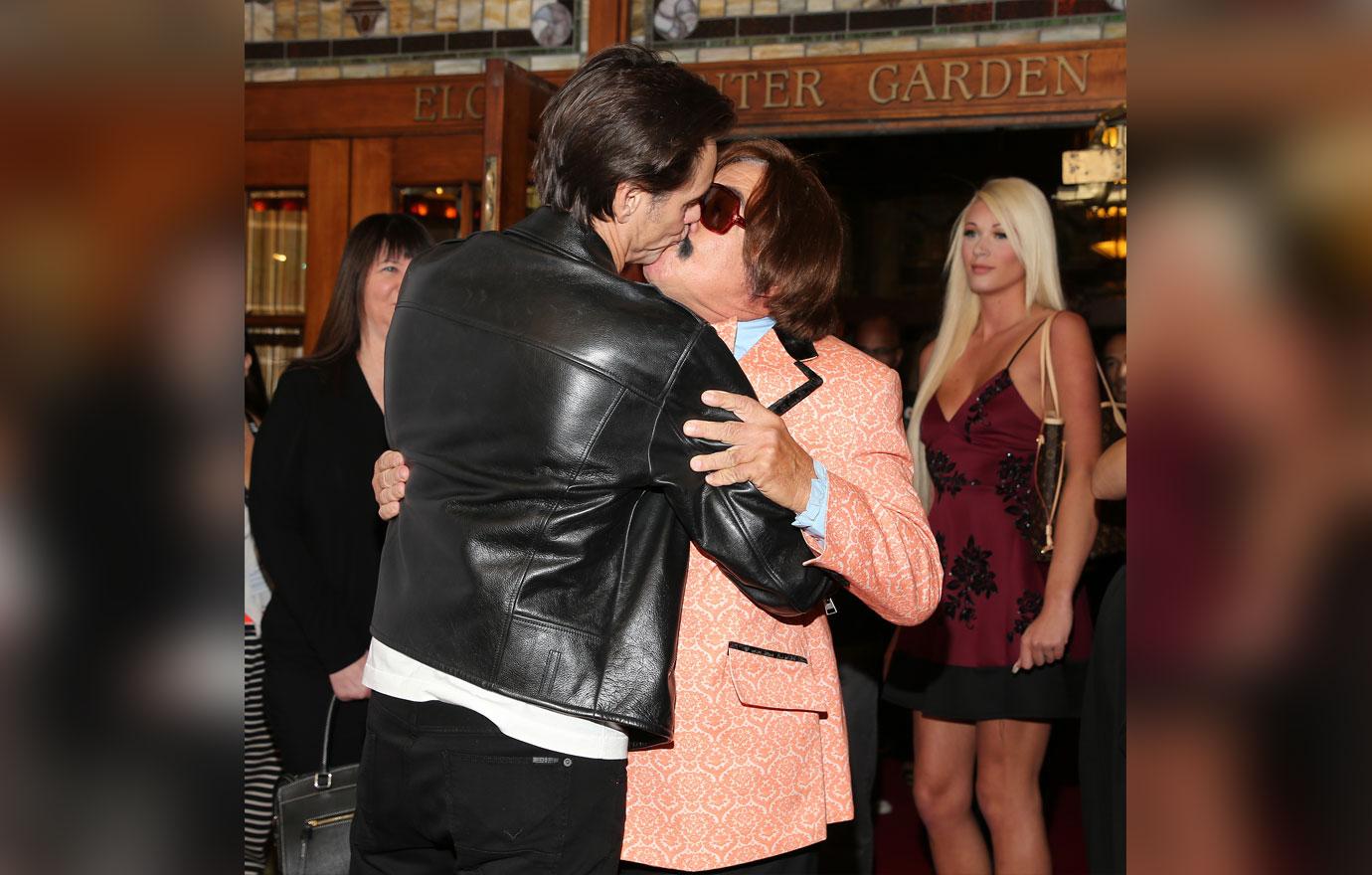 While promoting his new documentary, Jim explained his unique interview, and told The Wrap, "As an actor you play characters, and if you go deep enough into those characters, you realize your own character is pretty thin to begin with. You suddenly have this separation and go, 'Who's Jim Carrey? Oh, he doesn't exist actually.'"
Article continues below advertisement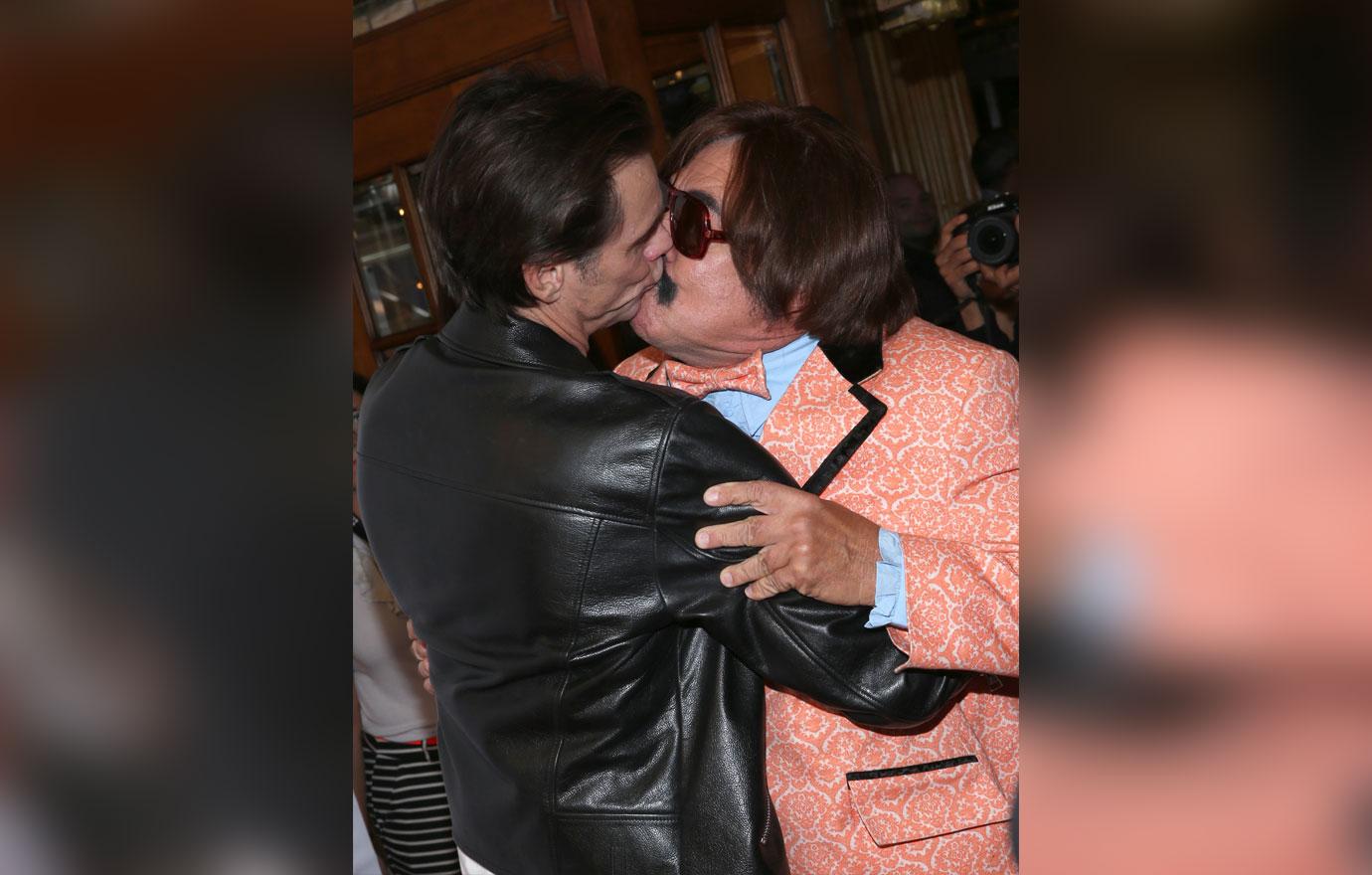 We're not sure if his explanation totally clears things up, but this outrageous kiss is certainly enough of a distraction!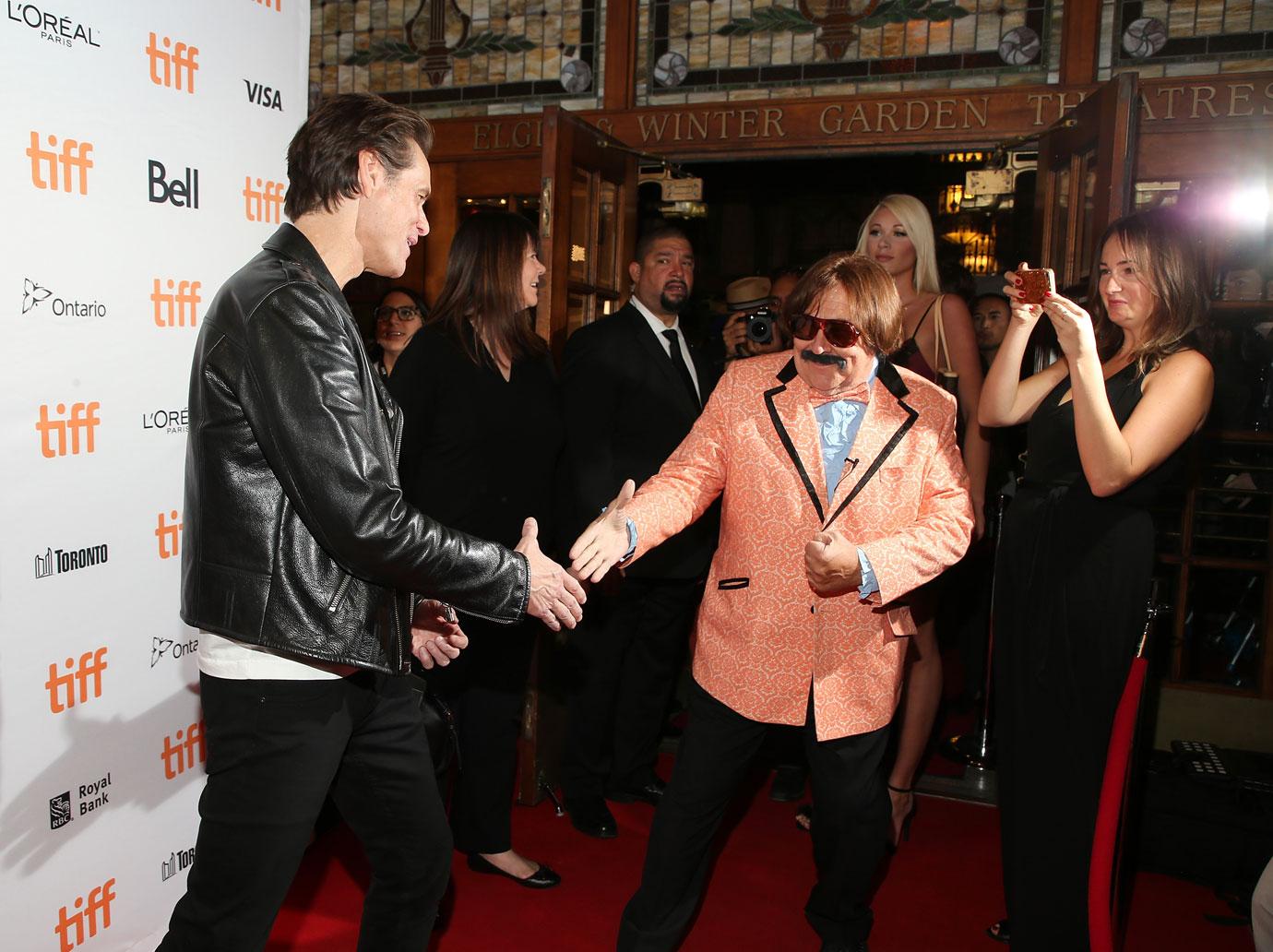 What are your thoughts on Jim's latest red carpet appearances? Let us know in the comments section.