PHOTOS
Justin Bieber Reading Self-Help Books To Build An 'Affair-Proof' Marriage To Hailey Baldwin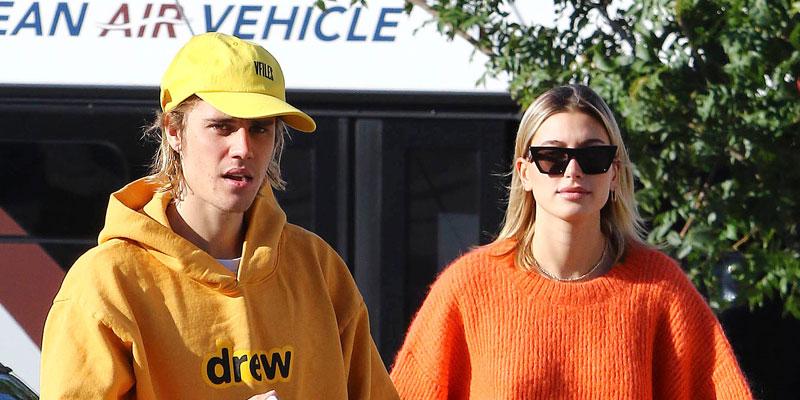 Justin Bieber revealed he's reading self-help books to keep his marriage to Hailey Baldwin strong on Wednesday, January 22. The singer took to Instagram to share a pic of his "essentials," which included the book His Needs Her Needs: Building An Affair-Proof Marriage. He is also working through Multipliers: How The Best Leaders Make Everyone Smarter.
Article continues below advertisement
Justin, 25, and Hailey, 23, wed for the second time in a romantic ceremony in South Carolina in September 2019. They first quietly tied the knot at a New York City courthouse in September 2018. Justin has been vocal about his commitment to Hailey, and he's seemingly putting in the work to make sure they live happily ever after.
According to the book summary on Amazon, His Needs Her Needs: Building An Affair-Proof Marriage's author Willard F. Harley, Jr. identifies the ten most vital needs of men and women and shows husbands and wives how to satisfy those needs in their spouses. He provides guidance for becoming irresistible to your spouse and for loving more creatively and sensitively, thereby eliminating the problems that often lead to extramarital affairs.
Article continues below advertisement
The "Sorry" crooner took a moment to publicly gush about Hailey on January 20. "I don't post this to prove anything, or to try and make people believe I love my wife, I simply think it's an honoring thing to do, publicly acknowledging your significant other! It's like we're all okay with acknowledging an achievement or award, but think there has to be something shady about saying something publicly about the one you love," he wrote on Instagram.
He continued, "I have nothing to prove by saying I love my wife. I just think there is power in putting ur wife on a pedestal! I like to make my wife feel special and valued, I've done a lot of cool things but I dont think anything comes close to as cool as that."
Article continues below advertisement
"I started doing pretty heavy drugs at 19 and abused all of my relationships. I became resentful, disrespectful to women, and angry. I became distant to everyone that loved me, and I was hiding behind a shell of a person that I had become. I felt like I could never turn it around. It's taken me years to bounce back from all of these terrible decisions, fix broken relationships, and change relationship habits. Luckily God blessed me with extraordinary people who love me for me," he confessed.
Article continues below advertisement
What do you think of Justin's reading material? Sound off in the comments below!