PHOTOS
Kaitlyn Bristowe Accepts Shawn Booth's Proposal – All The Details On The Engagement And Nick Viall's Heartbreaking (And Awkward!) Sendoff On The Bachelorette Season Finale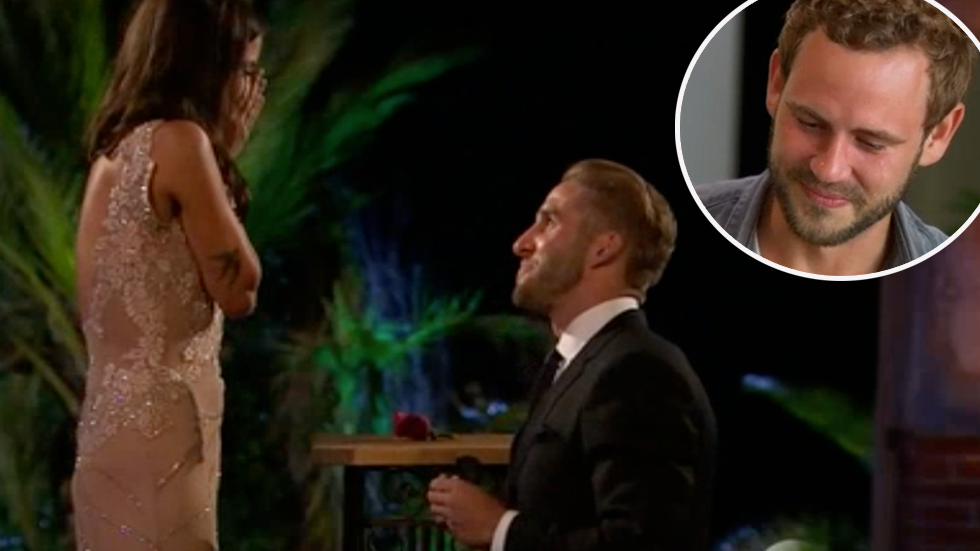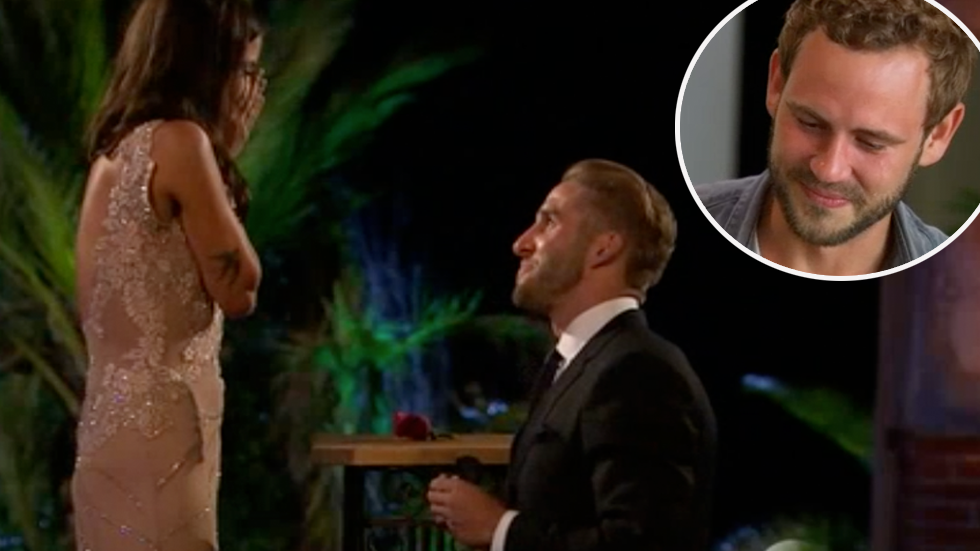 Although Chris Harrison promised that the season finale of The Bachelorette would be the most shocking yet, Kaitlyn Bristowe predictably accepted Shawn Booth's proposal, leaving Nick Viall heartbroken for a second time. But just because viewers saw the ending coming (she did tell Shawn he was the one, after all!) doesn't mean the finale wasn't filled with drama-packed moments! Click through to check out the most dramatic moments of the finale.
Article continues below advertisement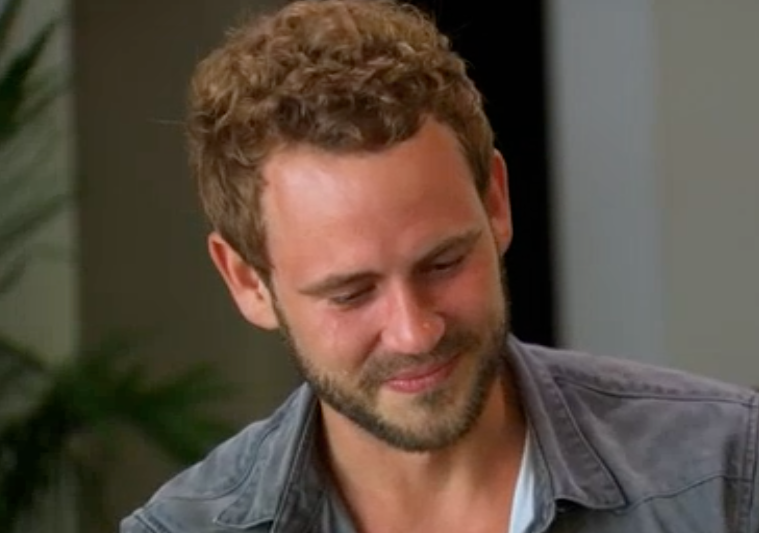 The episode kicked off with Nick meeting Kaitlyn's family. Unfortunately for him, her mother wasn't #TeamNick during Andi Dorfman's season! "My opinion of him was not all that flattering," she said of Nick. Once she got the chance to talk to him one-on-one, she didn't hold back her feelings! "You were possessive, you were jealous," she fired at him. Nick responded, "I did not come here for a second chance, I'm in love with your daughter. If she will have me, I want her for the rest of my life." As Nick was brought to tears while talking about her daughter, Kaitlyn's mother felt bad about judging Nick before meeting him. "I think you're very good for Kaitlyn," she told him. "She trusts you with her heart. If she does then we do too."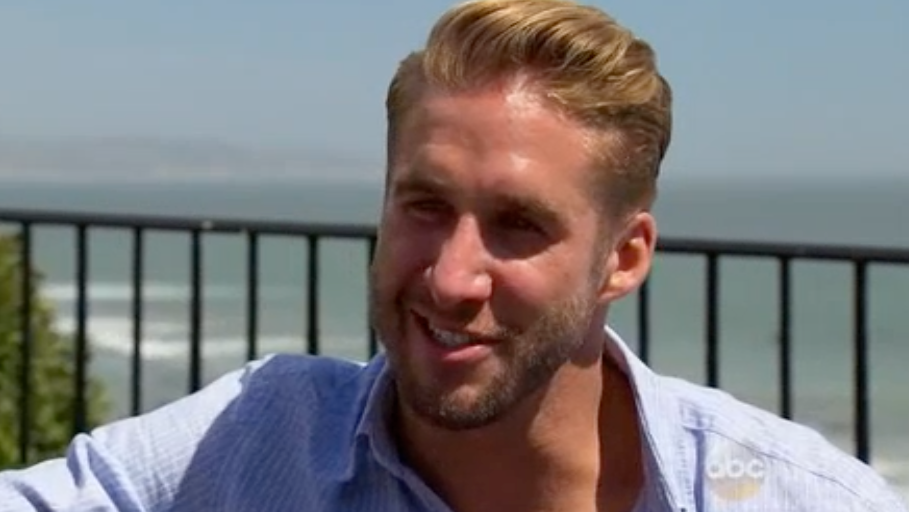 Although the family didn't think Shawn could compete with Nick, they were proven wrong when he came bearing gifts and explained that he knew Kaitlyn was the one for him once she was kicked off Chris Soules' season. During the mom's one-on-one time with Shawn, she brought up his jealousy issues. "I struggle with seeing her go off with other guys," he explained. "It's only been so hard because I feel so strong about her. I'm in love with your daughter." Her family, of course, fell for Shawn too.
Article continues below advertisement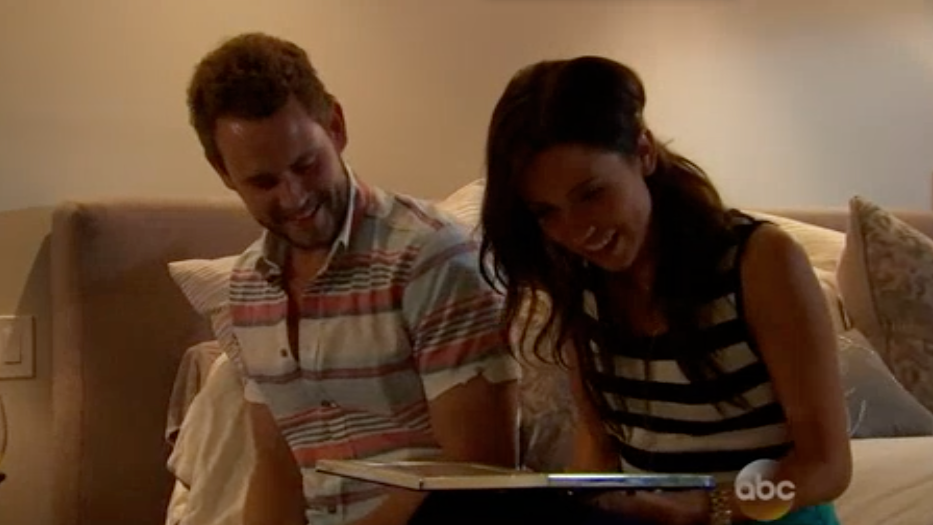 During Nick and Kaitlyn's date, he gave her a photo from their first date with a hand-written note. "I really believe this is the guy for me because there's know denying what I have," she said. "When I look at Nick I know I'm in love. I can see him as my husband. A part of me is ready and excited because I know that's how I feel."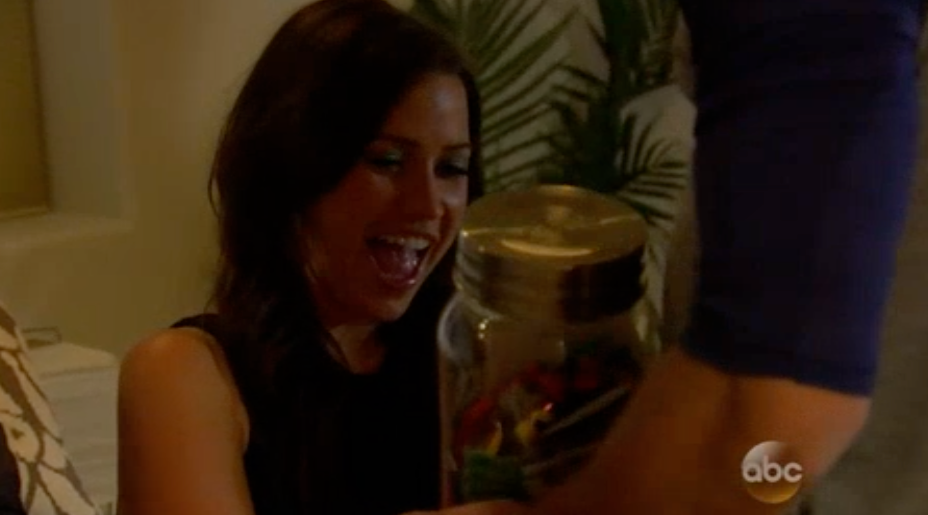 Article continues below advertisement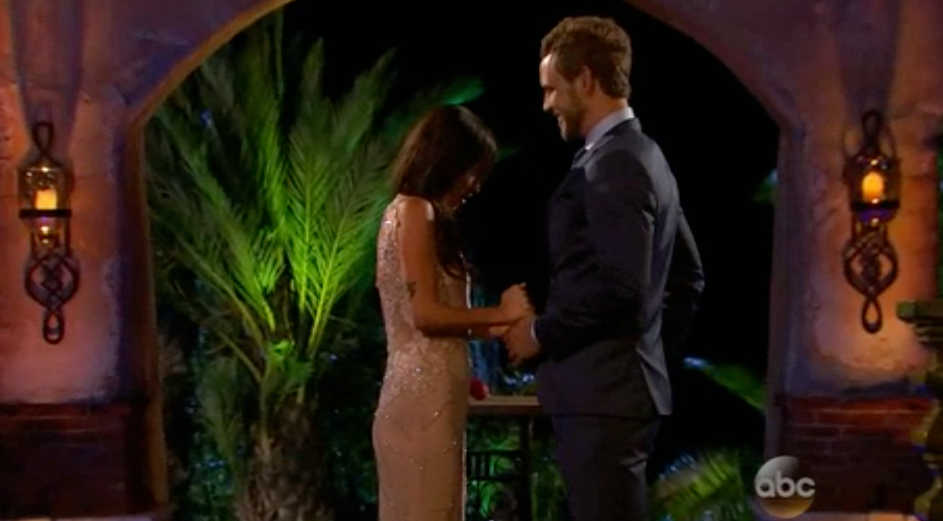 When it was time for the proposals, Nick's limo was the first to pull up, which could only mean one thing: he's getting dumped! "I'm not ready to let you go and I don't want to let us go because I am in love with you," he told her. "I look at you and I have such confidence in us. I am yours forever if you'll have me." As Nick pulled out the engagement ring and began to get down on one knee, Kaitlyn stopped him – even though she should've stopped him way sooner!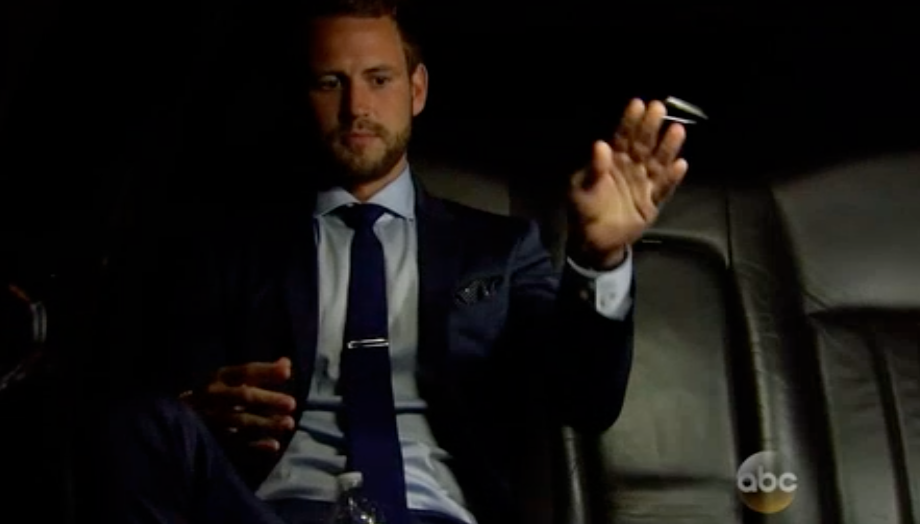 "I did need every single second that we had together," she said of not letting him know that she was going to pick Shawn before the proposal. "The only single explanation that I have is my heart is with someone else." As Kaitlyn explained how much Nick meant to her and how much she loved him, he didn't want to hear it. "I appreciate it, but I don't need to continue to hear that you love me. What I felt for you was greater than a moment. You don't want to be with me, you don't feel what I feel, you don't love me." Nick went out memorable, as he threw the ring he bought with Kaitlyn on the floor in his limo.
Article continues below advertisement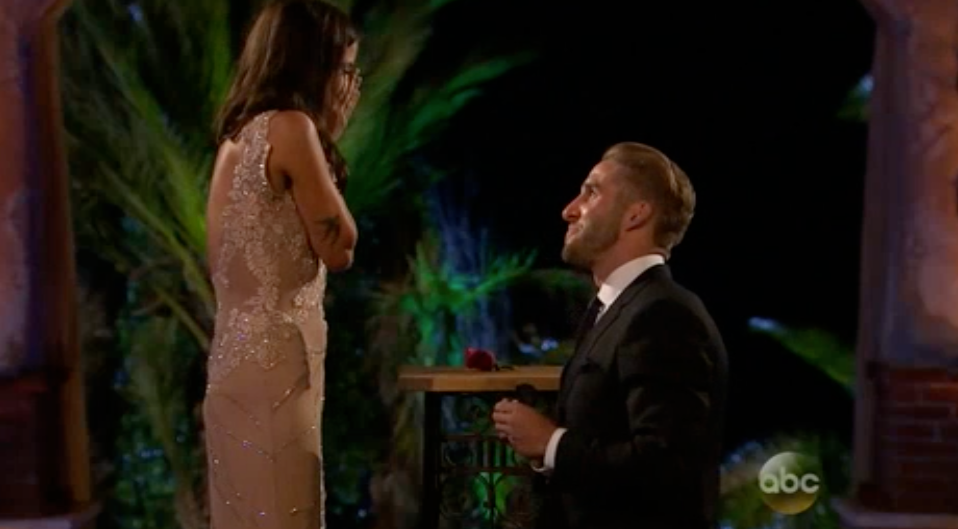 When Shawn stepped out of the limo, the duo couldn't contain their excitement. "These past couple of months we have made some incredible memories, I would not change any of it because it led us here tonight," Shawn began. "You have exceeded all expectations. You went from being this girl on TV to being the most incredible girl I ever met in my life. I fall more and more in love with you every time I see you. I love you so much Kaitlyn."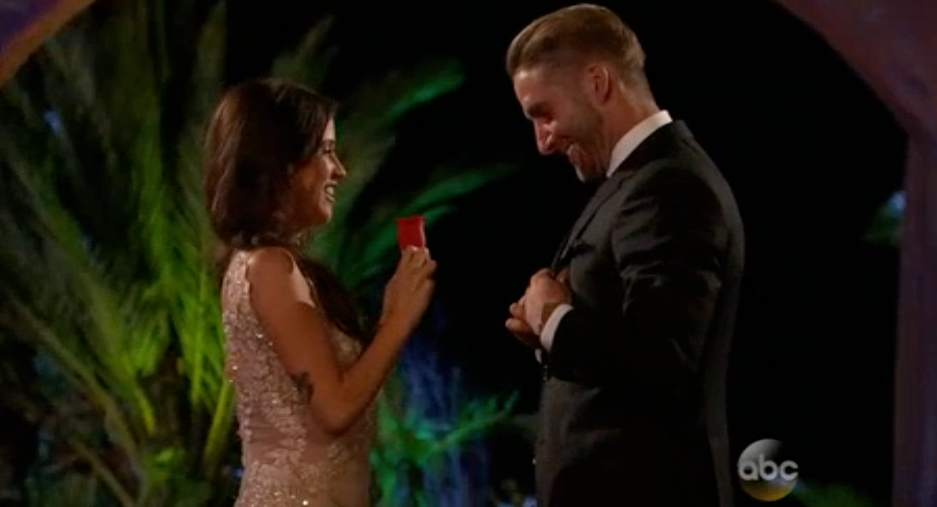 Kaitlyn responded, "Truth is, you light me up and you make me laugh and most importantly you allow me to be myself. I never want you to question what we have ever again because I am completely yours and I will always be faithful to you. I have been waiting so long to tell you how I feel because I love you with all of my heart like I've never loved anybody before. I can't wait to make a lifetime of memories with you and only you because you are the one and you always will be." Shawn then got down on one knee and popped the question, as Kaitlyn accepted his proposal.