PHOTOS
Kate Hudson Is Determined To Get Back On Track After Holiday Weight Gain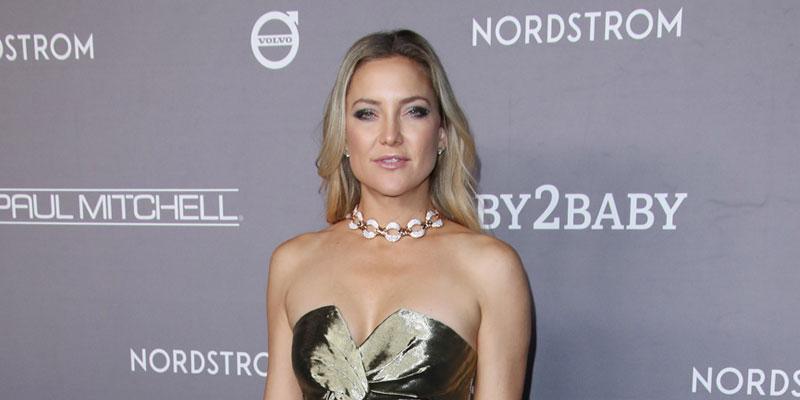 Kate Hudson is ready to get back on track in 2020. The How To Lose A Guy In Ten Days actress told her 11 million Instagram followers on January 2 that she was 10 pounds above her "ideal weight" after the holiday season. Kate, 40, isn't letting the weight gain discourage her. Instead, she is striving towards new fitness goals for the new year.
Article continues below advertisement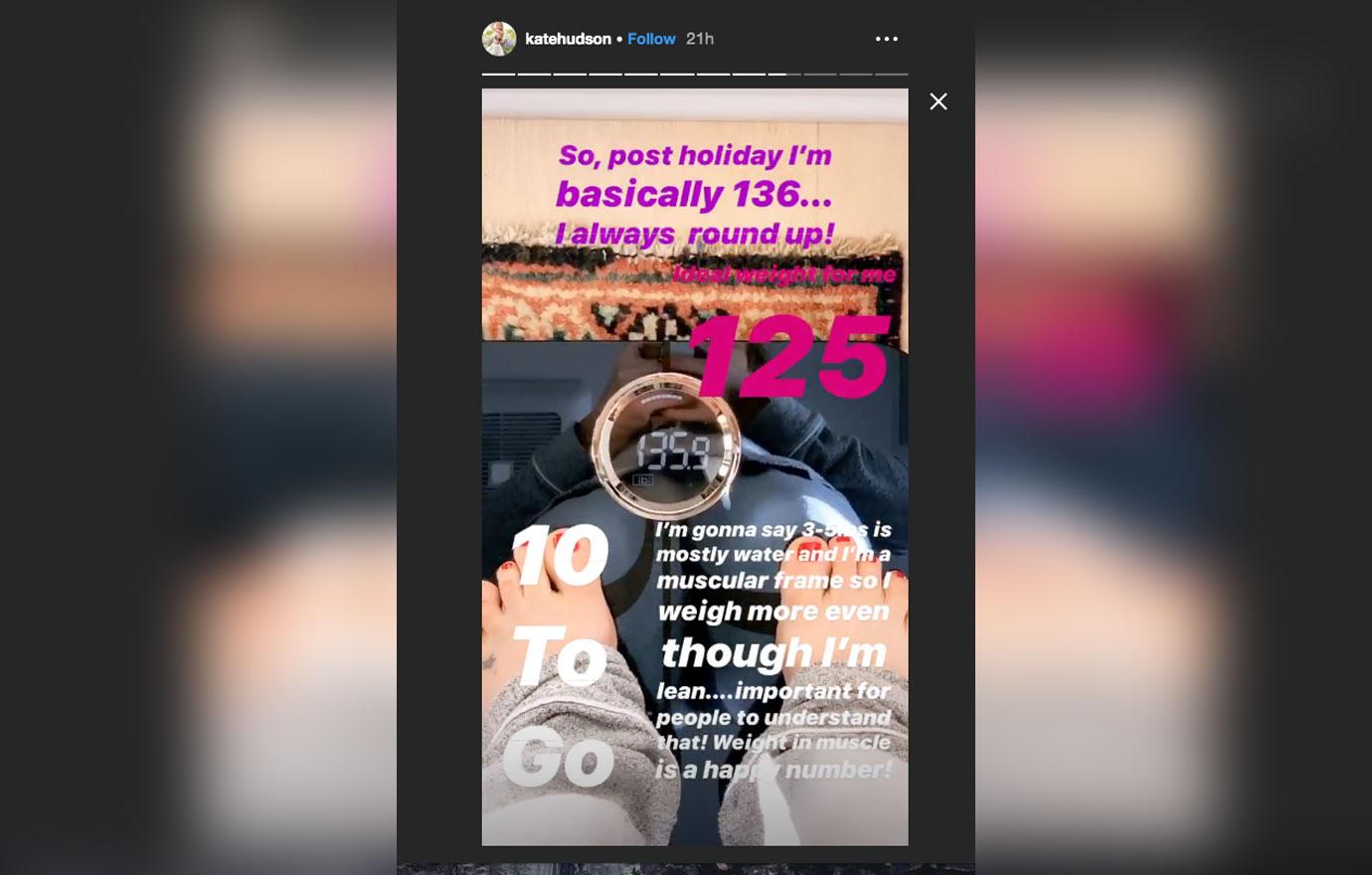 "Got on the scale…I wasn't impressed," the Bride Wars actress admitted in her Instagram Story. "But that's okay, because I know how to do this." She added that she currently weighs 136 pounds, but believes that some of the weight is "mostly water."
"I'm a muscular frame so I weigh more even though I'm lean … important for people to understand that!" Kate continued. "Weight in muscle is a happy number."
Article continues below advertisement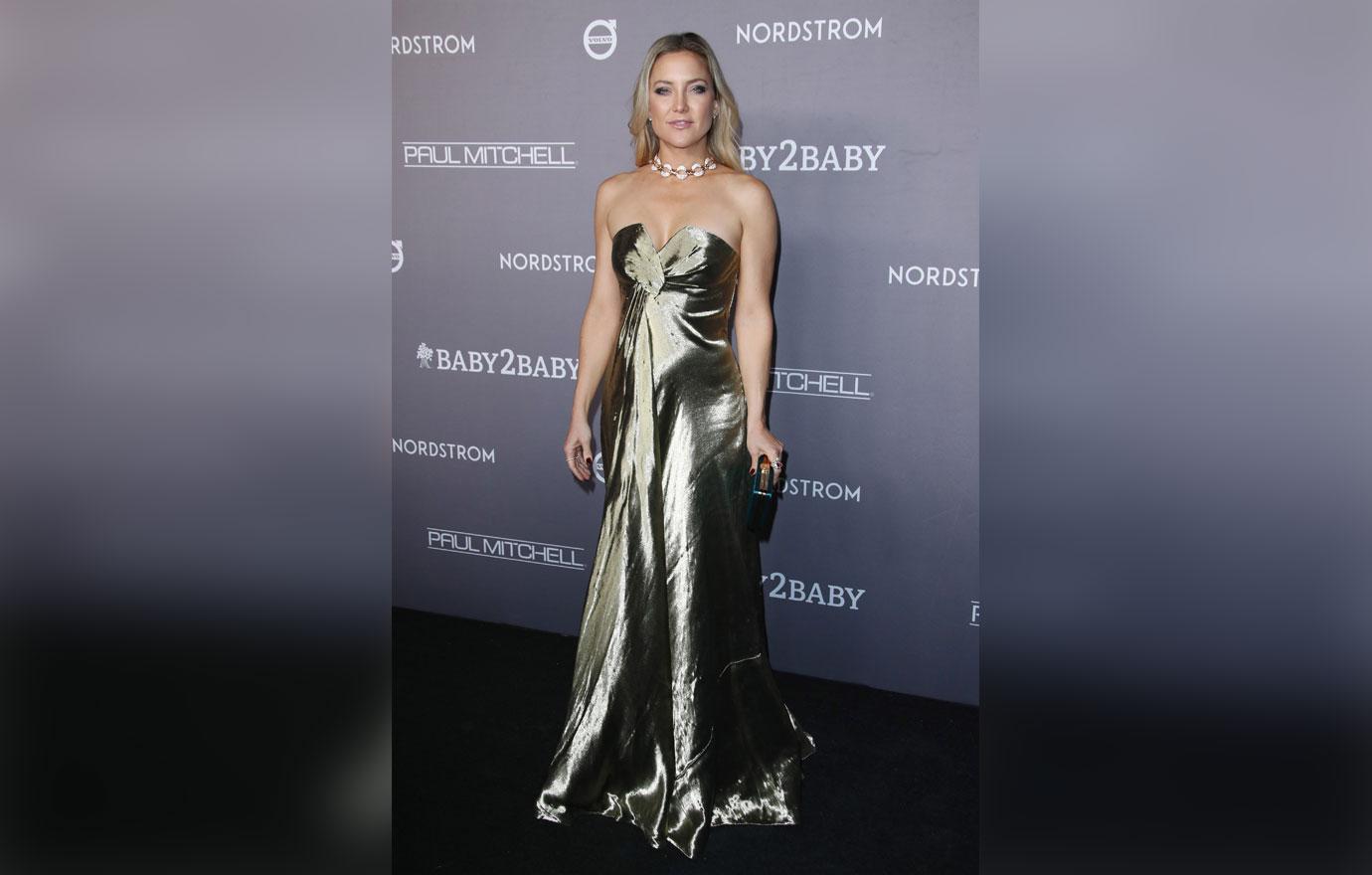 Kate shared that her ideal weight is 125 pounds, and will start working towards that number. "I'm gonna bring you along on this ride," she told her followers.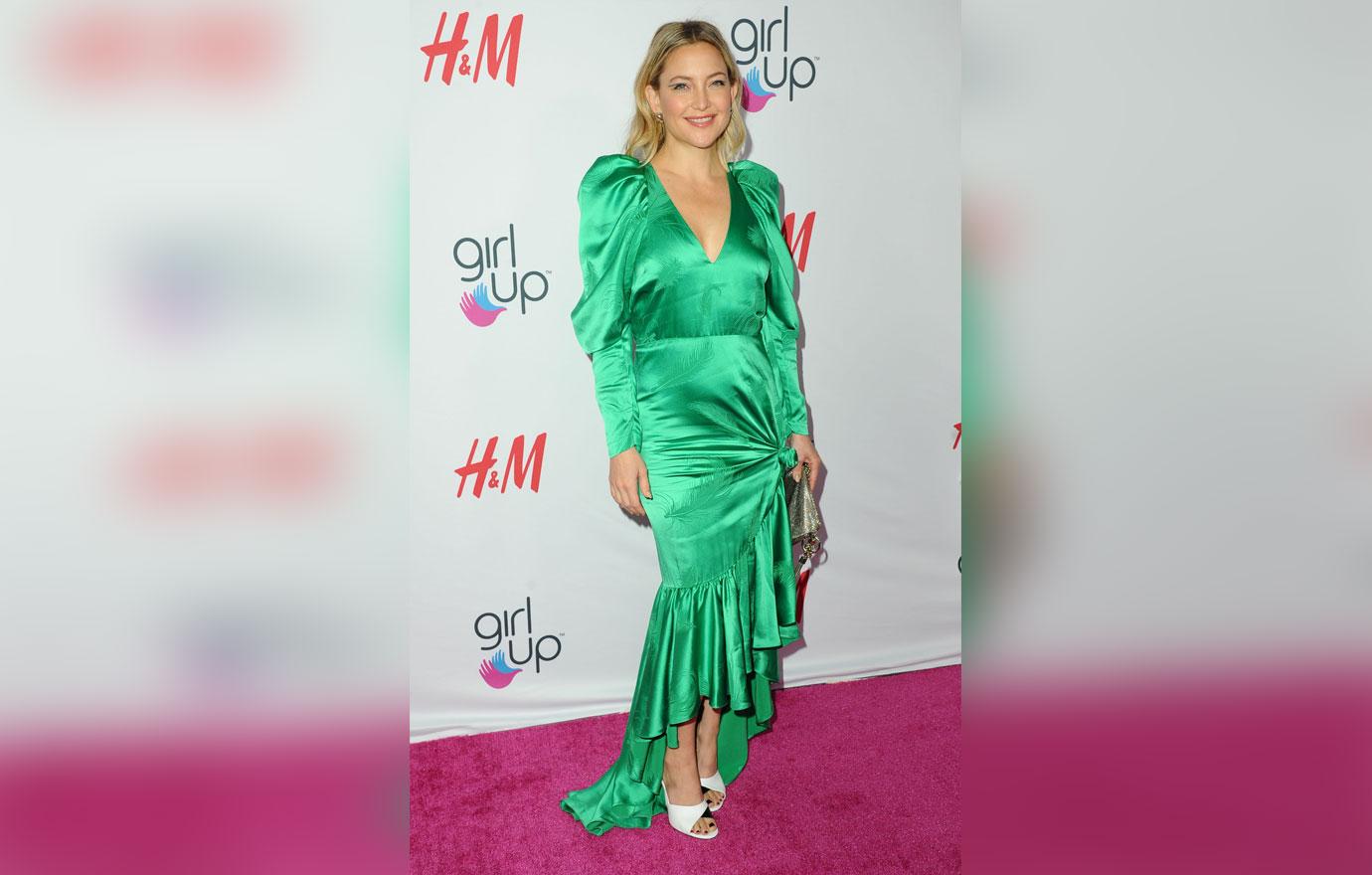 This isn't the first time Kate focused her energy on getting back in shape. After Kate gave birth to daughter Rani Rose, 1, in October 2018, she was excited to get back to the gym. "I enjoy being disciplined. I enjoy being athletic, and I enjoy being active. So for me it's actually kind of a fun time to challenge my body again in certain ways," Kate said at the time.
Article continues below advertisement
She added, "After pregnancy, getting your body back into shape for me — especially in fitness — finding my stomach muscles again and pushing myself a little bit harder sometimes are things that I enjoy."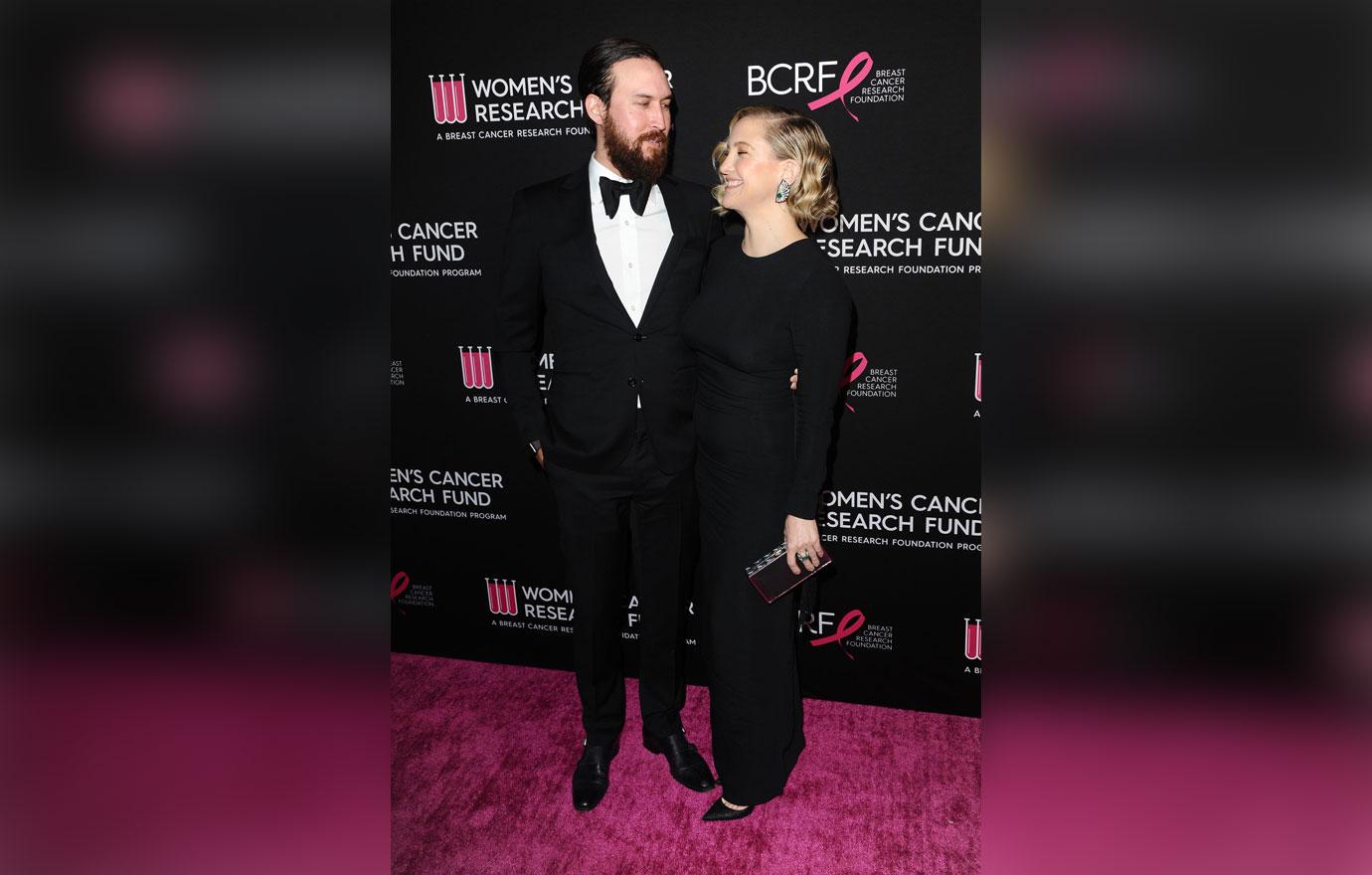 The Almost Famous actress is known for being outspoken about fitness through her activewear line Fabletics. Kate also serves as a Weight Watchers ambassador, which she joined in December 2018. "I don't think it's as much about changing anything, as it is about knowledge of the things that you love," she said at the time.
Article continues below advertisement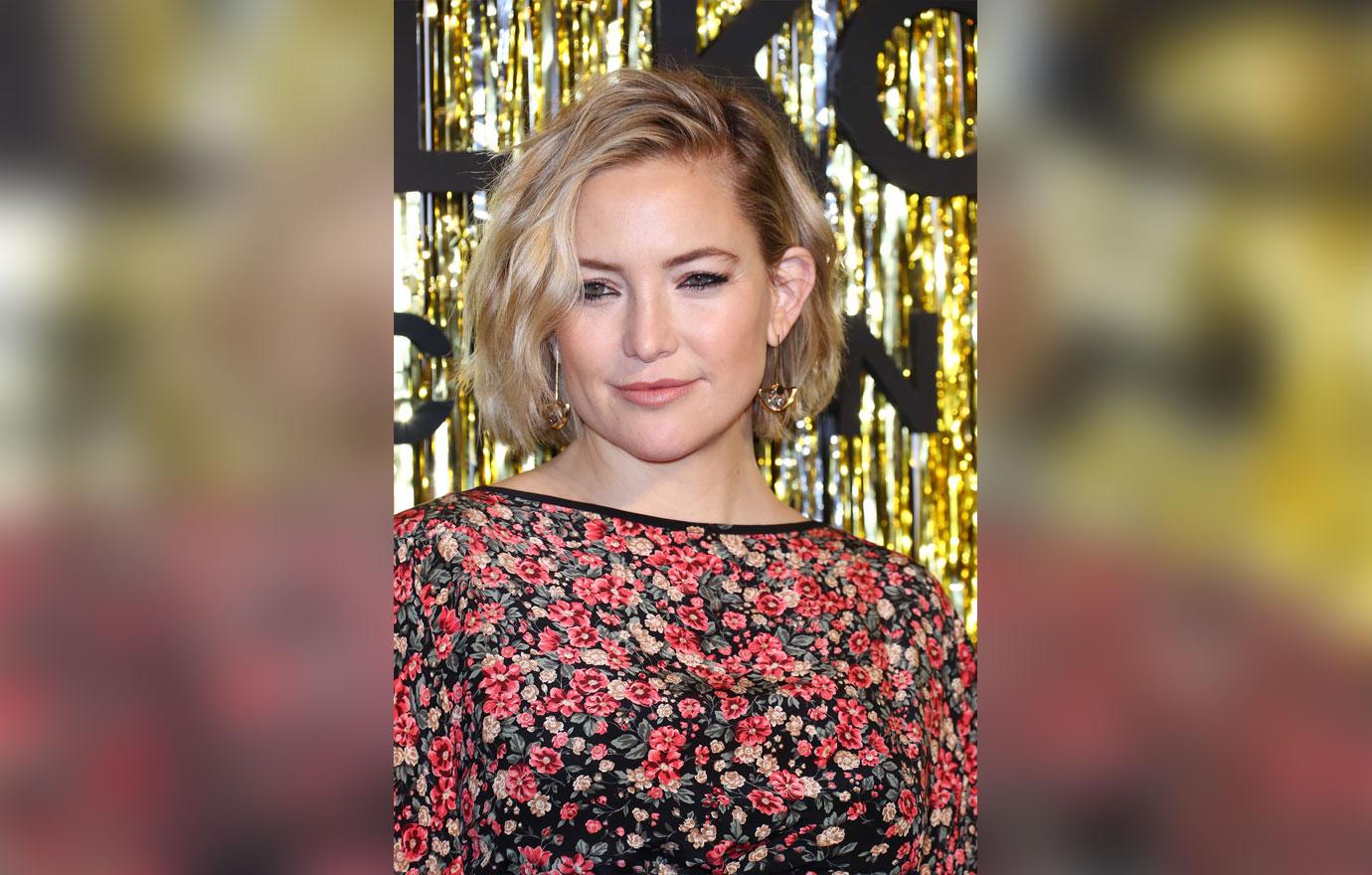 Kate found that she barely had to change any eating habits, and focused on finding a balance. "That's the thing that sets it apart to me from everything else," she revealed. "This is about understanding your wellness. It's about understanding your fitness activity, understanding your food, understanding the things that you love. It's about how to balance."