PHOTOS
Kendall Jenner Goes Braless For Kim Kardashian's Birthday, Shows Off Nipple Piercing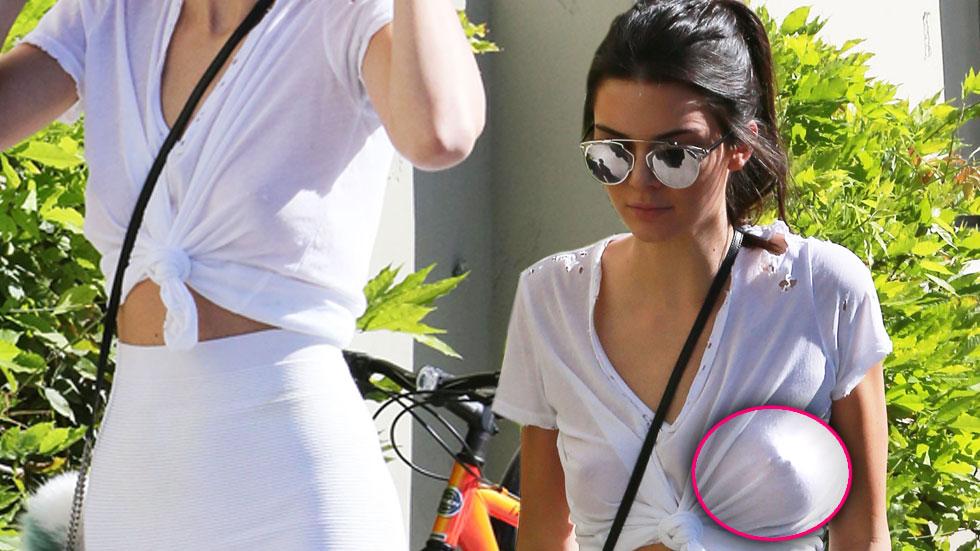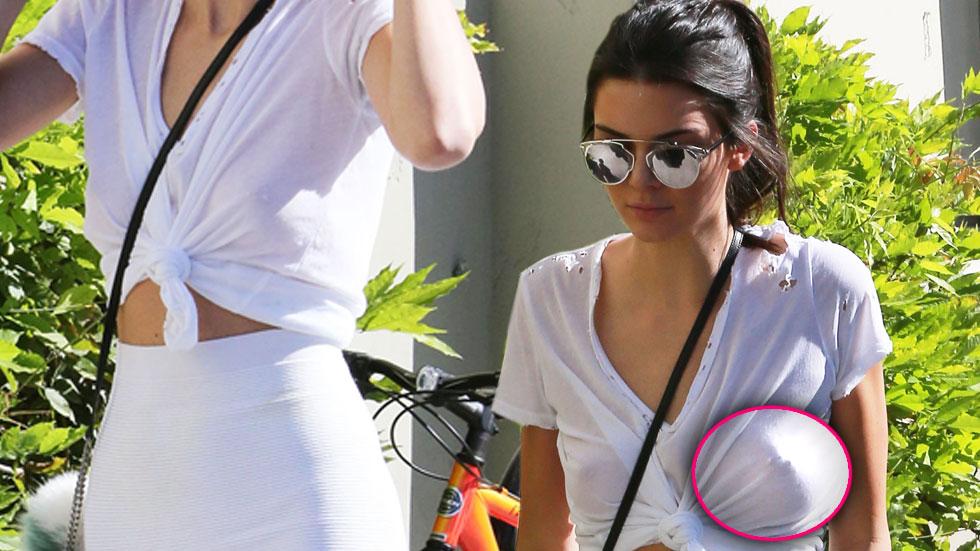 It was a braless birthday bash for Kendall Jenner who showed up to her sister Kim Kardashian's birthday on Oct. 21 showing off her nipple ring!
Article continues below advertisement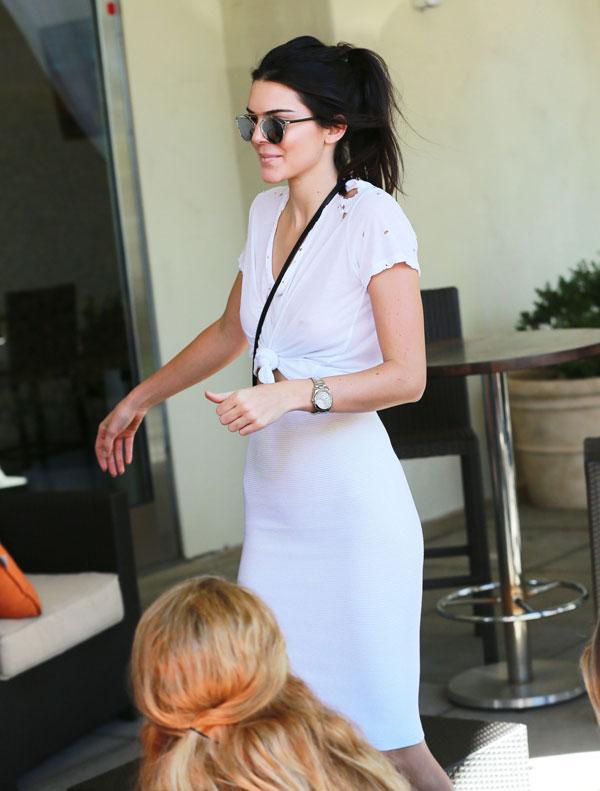 The 19-year-old supermodel wore a skimpy white top without a bra which showed off her piercing.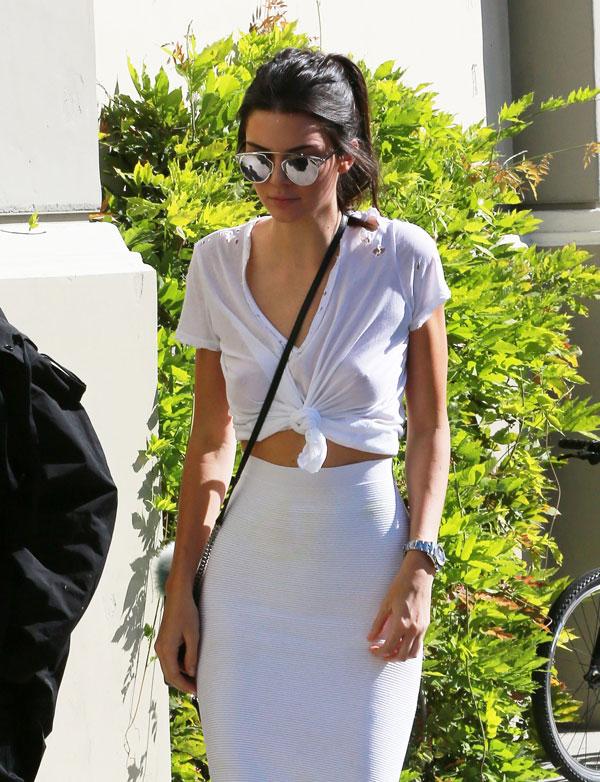 Kendall got her intimate body jewelry back in June when she was still trying to hide it under clothing until it made its appearance on the Givenchy runway. She also let it all hang out last month at New York Fashion Week for the Harpers Bazaar Icon party, where it was clearly seen through her dress.
Article continues below advertisement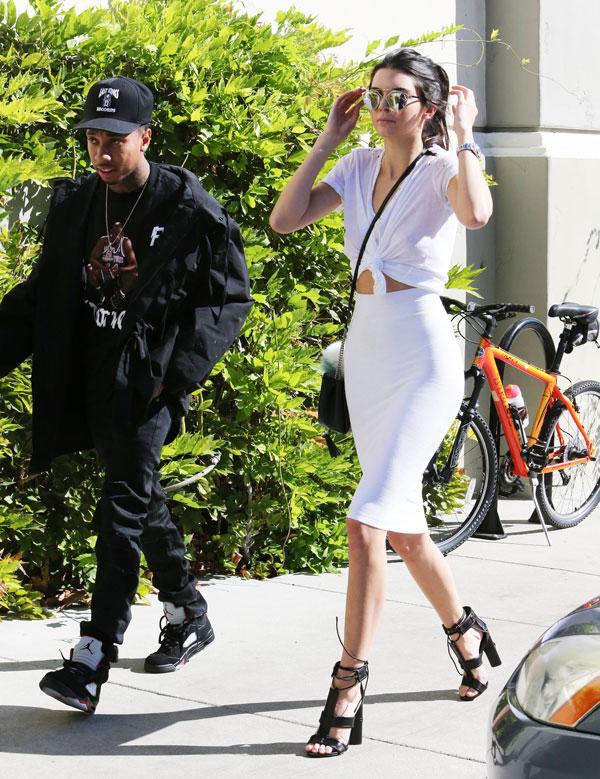 Jenner opened up about the piercing to Page Six, saying she almost didn't get it done because she was worried it would hurt.'"I was so terrified, I'm laying on the bed like 'Why am I doing this?'" 'she said. "Honestly, it hurt, but wasn't as bad as everyone made it seem and maybe because everyone hyped it up and I thought it would be really, really bad. Then it wasn't as bad as I expected."