PHOTOS
Kevin Hart Released The Trailer For His New Tour — And It's All About Cheating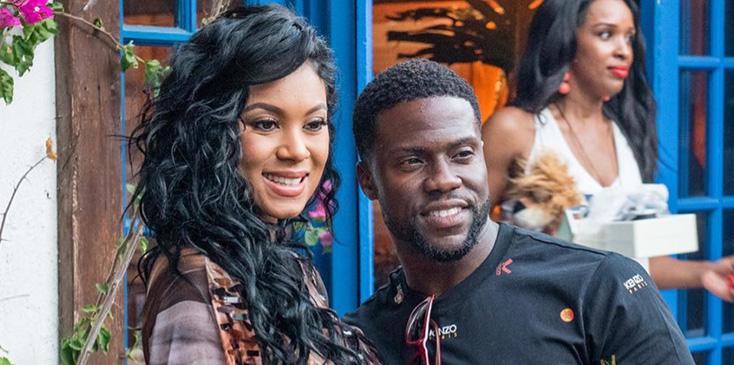 Kevin Hart just released the trailer for his upcoming Irresponsible tour, and surprisingly it's all about his affairs! The comedian recently admitted to cheating on his wife, Eniko Parish, with another woman in Las Vegas during her birthday weekend and while she was pregnant with their first child. He was also seen with another woman in Miami. But apparently he's not trying to hide from the embarrassing scandals!
Article continues below advertisement
The trailer opens with multiple Kevin Harts all talking to each other. "You've been behaving like a miscreant," one says. "Downright stupid if you ask me," another says. That's when Kevin asks for one example of him being irresponsible, and the girl he was seen with in Miami comes up!
"Boy, we're talking about you in that car with that girl in Miami," one Kevin says. That's when the original Kevin freaks out. "I don't even know who she is!" he says.
Article continues below advertisement
"Call him what you want," the trailer says. "Just don't count him out." That's when Kevin announces he's doing something "irresponsible" and going on tour again. Tickets for his Irresponsible tour go on sale Friday.
Article continues below advertisement
Eniko has stayed with Kevin through all of these cheating ordeals. "Thank God for this beautiful strong woman that I am lucky enough to still be calling my wife today," Kevin wrote in an Instagram post recently. "You are truly amazing." Then he told the haters, "I hope your negativity makes your day better."
What do you think about Kevin talking about cheating in the new trailer? Let us know in the comments!