PHOTOS
Kim For 'Presisent!' Kim Kardashian Misspells 'President' While Meeting Hillary Clinton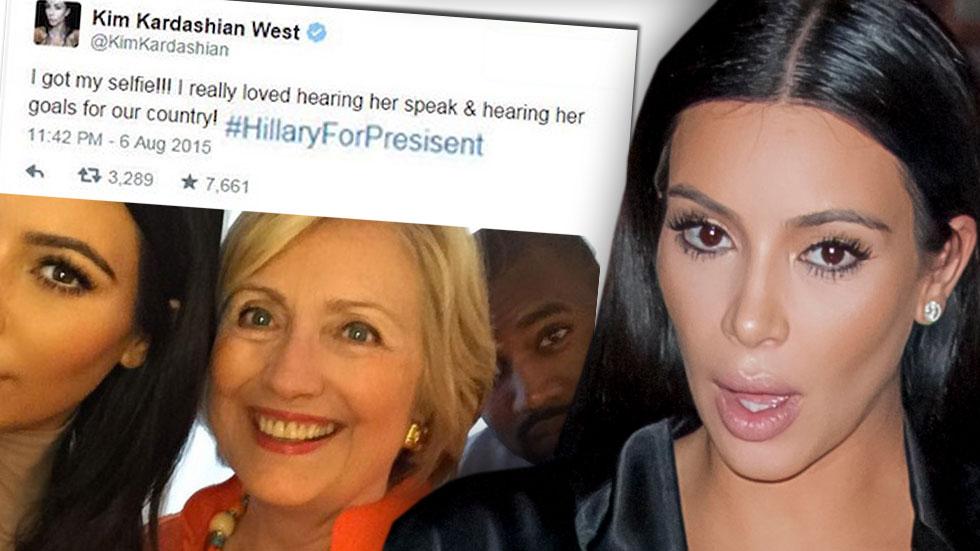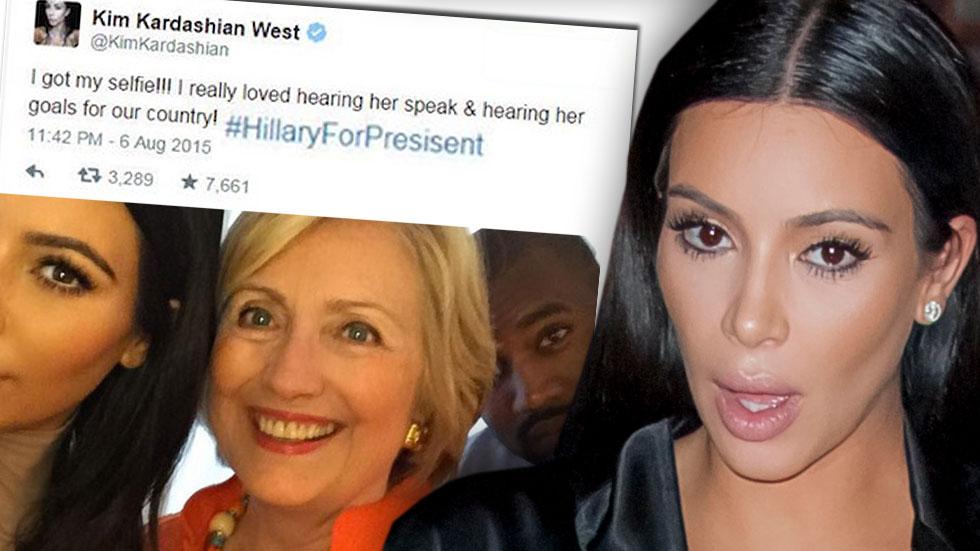 What a spelling bee champ! Kim Kardashian was over the moon to meet Hillary Clinton while on her presidential campaign, but her ole pregnant fingers struck again and totally misspelled the word "president."
Article continues below advertisement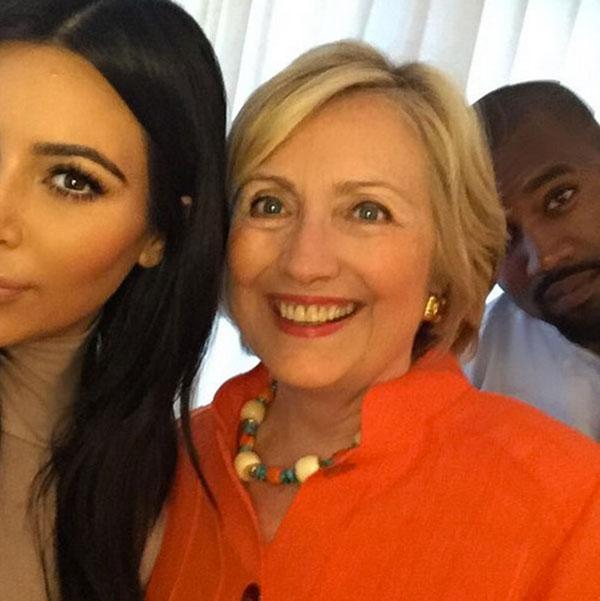 Kim had tweeted she was "excited to be meeting our next President tonight!! Maybe she'll take a selfie with me!" But the gaffe happened in her excitement after said selfie happened.

"I got my selfie!!! I really loved hearing her speak & hearing her goals for our country! #HillaryForPresisent," she wrote before changing her error.
Article continues below advertisement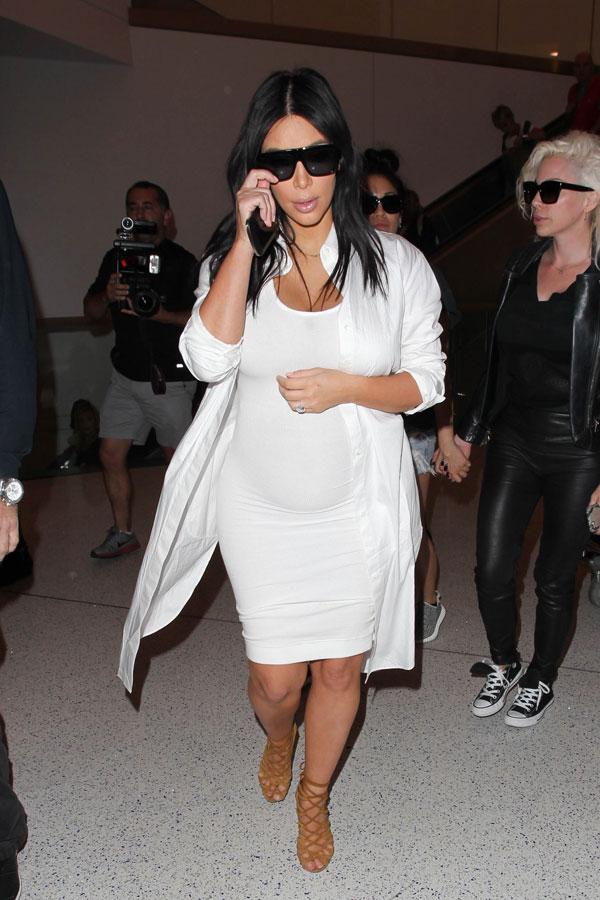 This isn't her first typo on social media. It did not go unnoticed when Kim misspelled Giorgio Armani on Twitter, and then was called out by the designer's social media team.