PHOTOS
Kim Kardashian Revisits Kanye's Heated Twitter War With Jimmy Kimmel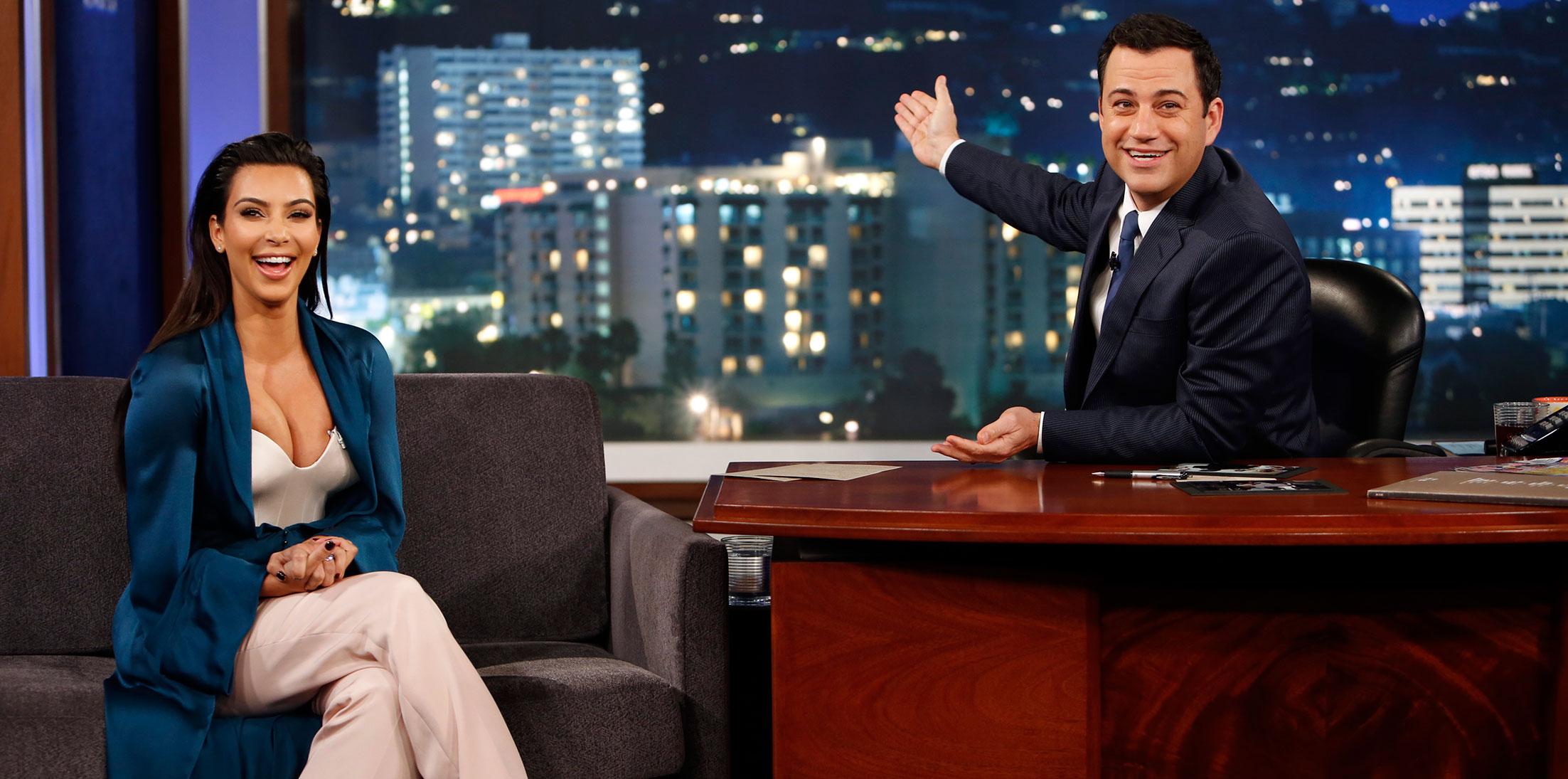 Article continues below advertisement
For Jimmy's 50th birthday yesterday, guests decided to do a little something special during his hilarious "Mean Tweets" segment where celebrities read nasty tweets about themselves aloud.
They hilariously turned the tables on the birthday boy himself by reading horrible tweets about him instead. Howard Stern, Halle Berry, and Anthony Anderson were among those who laced Jimmy with fiery one liners from online "fans."
Article continues below advertisement
But it was Kim who decided to turn things up a notch and reach back in her fellow A-lister husband's twitter archives to read aloud a particularly heated post he hurled at the late night host back in 2013.
Here it is: "Jimmy Kimmel put yourself in my shoes … Oh no that means you would have gotten too much good p—- in your life." As you may recall, this was written in all caps.
Article continues below advertisement
Granted, it was in response to Jimmy's scathing—though hilarious—spoof on the rapper's bizarre Radio One interview, which ignited an unforgettable Twitter war between the two.
But the kicker was what Kim said after reading the tweet: "Fair point, Kanye."
Article continues below advertisement
It was all in good fun, but it likely dug up some old wounds.
What do you think of Kim digging up Kanye's beef with Jimmy? Sound off in the comment section!