PHOTOS
Kim Zolciak Gifts Daughter Brielle An Alcohol-Filled Piñata After Her 21st Birthday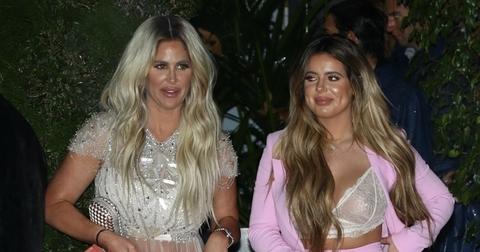 Kim Zolciak-Biermann isn't like a regular mom, she's a cool mom. And she proved it with yet another epic 21st birthday gift for her daughter Brielle Biermann, an alcohol-filled piñata, aka a nipyata!
Article continues below advertisement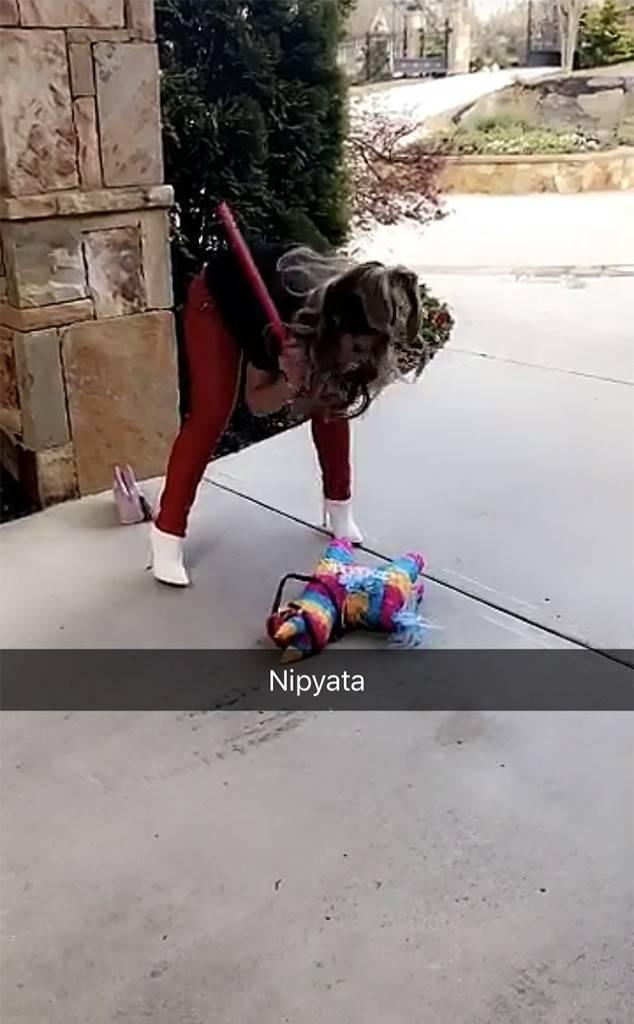 The Don't Be Tardy posted the footage of her daughter's epic gift on Snapchat. In it, Brielle can be seen swinging a stick at what looks like a normal piñata.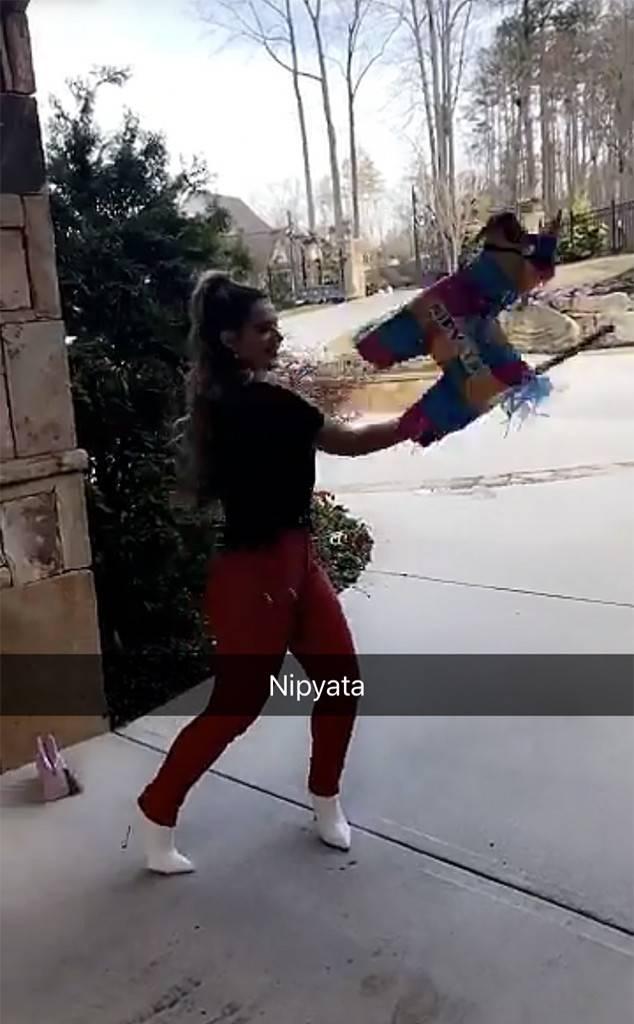 The catch, however, is that the innocent-looking party toy is filled with alcohol! "This is a Nipyata!" Kim can be heard saying in the video. "It has little alcohol nips! Come on, girl, Brielle, hit it...you're not hitting it hard enough. Beat it! Beat it! Yes! Get it! Come on honey, get it! Harder!"
Article continues below advertisement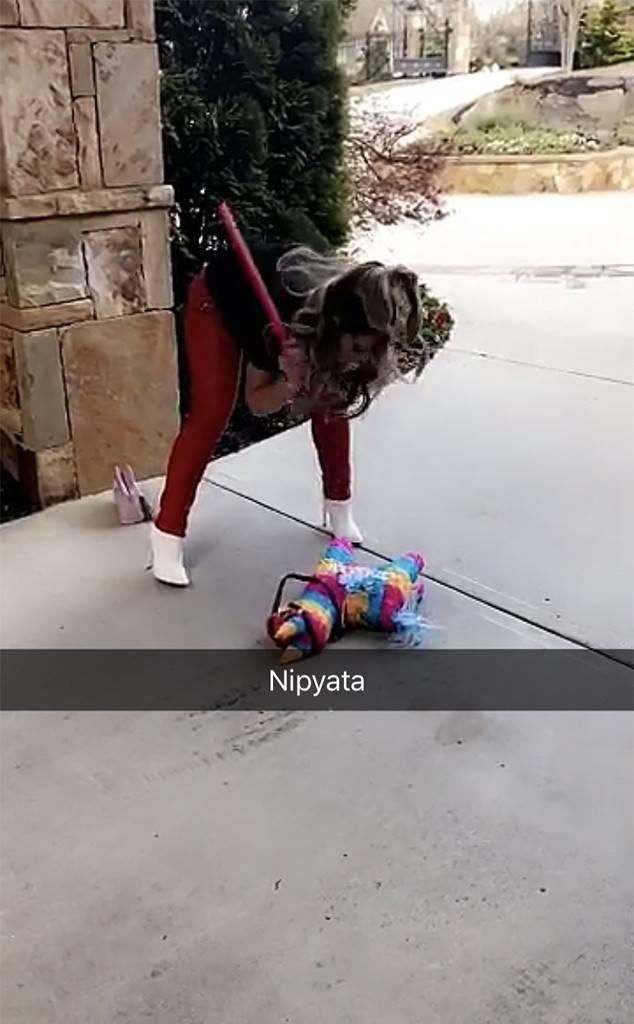 "You're 21, Boo!" Kim continued, as her husband Kroy Biermann and daughter Ariana cheered Brielle on. "Oh my gosh. Drink 'em later. Oh my God, Fireball, Brielle, yes! Woo!"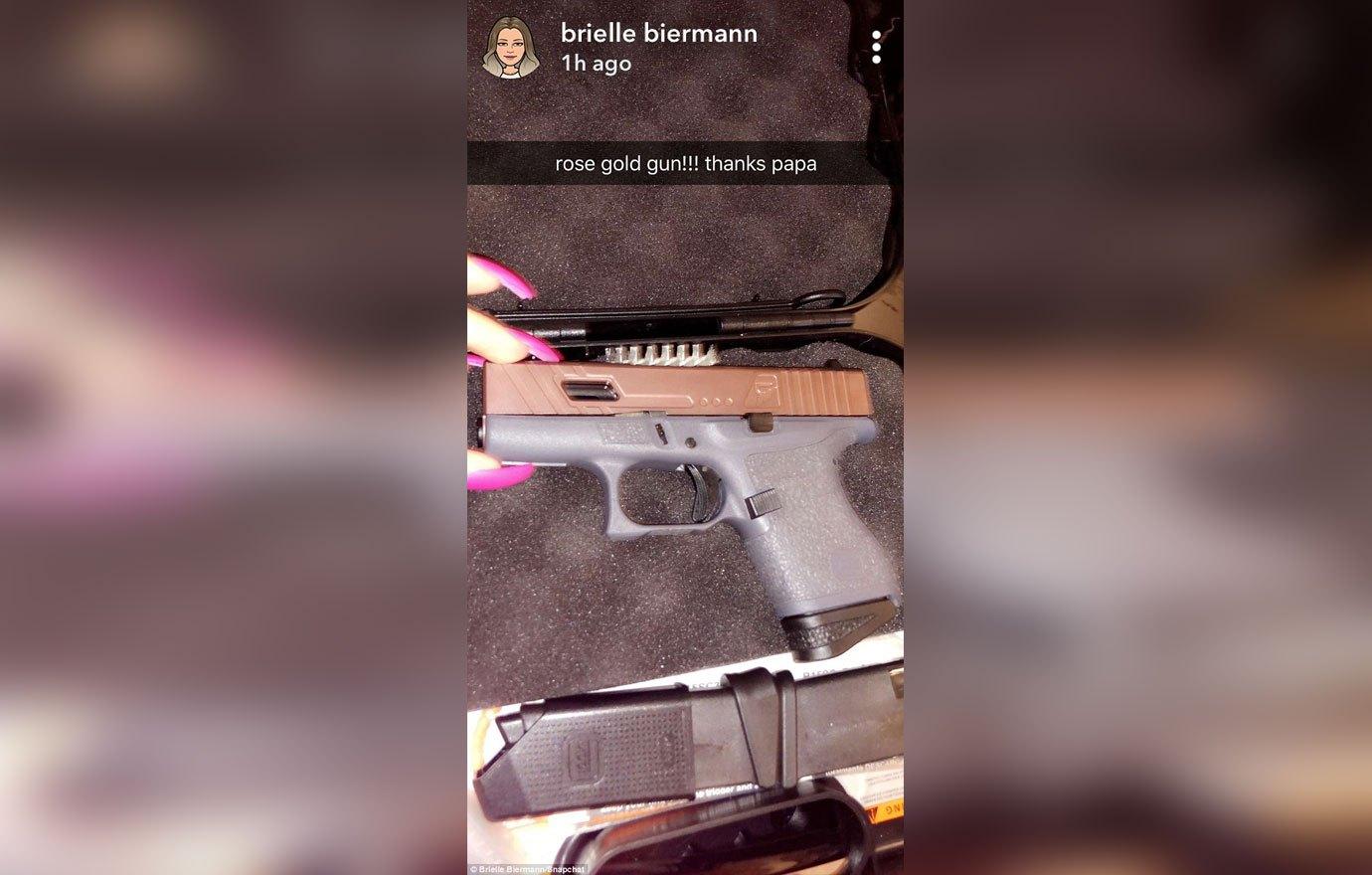 This isn't the first eccentric gift Kim has gotten Brielle for her birthday, which was in February. Previously, she gave the now 21-year-old a custom rose gold gun, which shocked fans considering it was so close to the tragic Parkland, Florida, school shooting.
Article continues below advertisement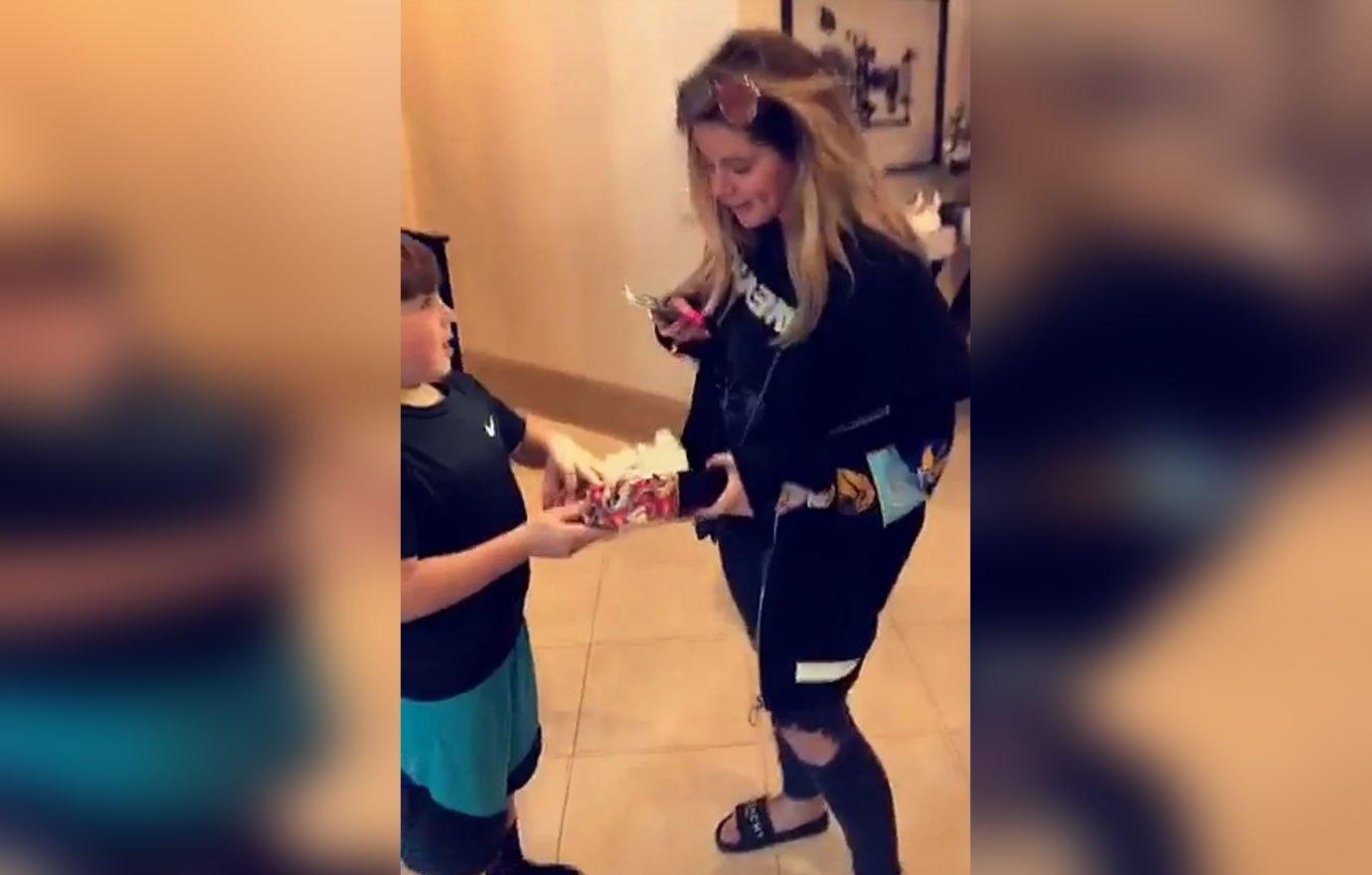 Brielle, who seemed shocked by the gift in a video posted to Snapchat, later defended her parents' gift. "I'm moving out on my own. I don't want to live without a gun," she explained. "I'm scared of my own f**king shadow."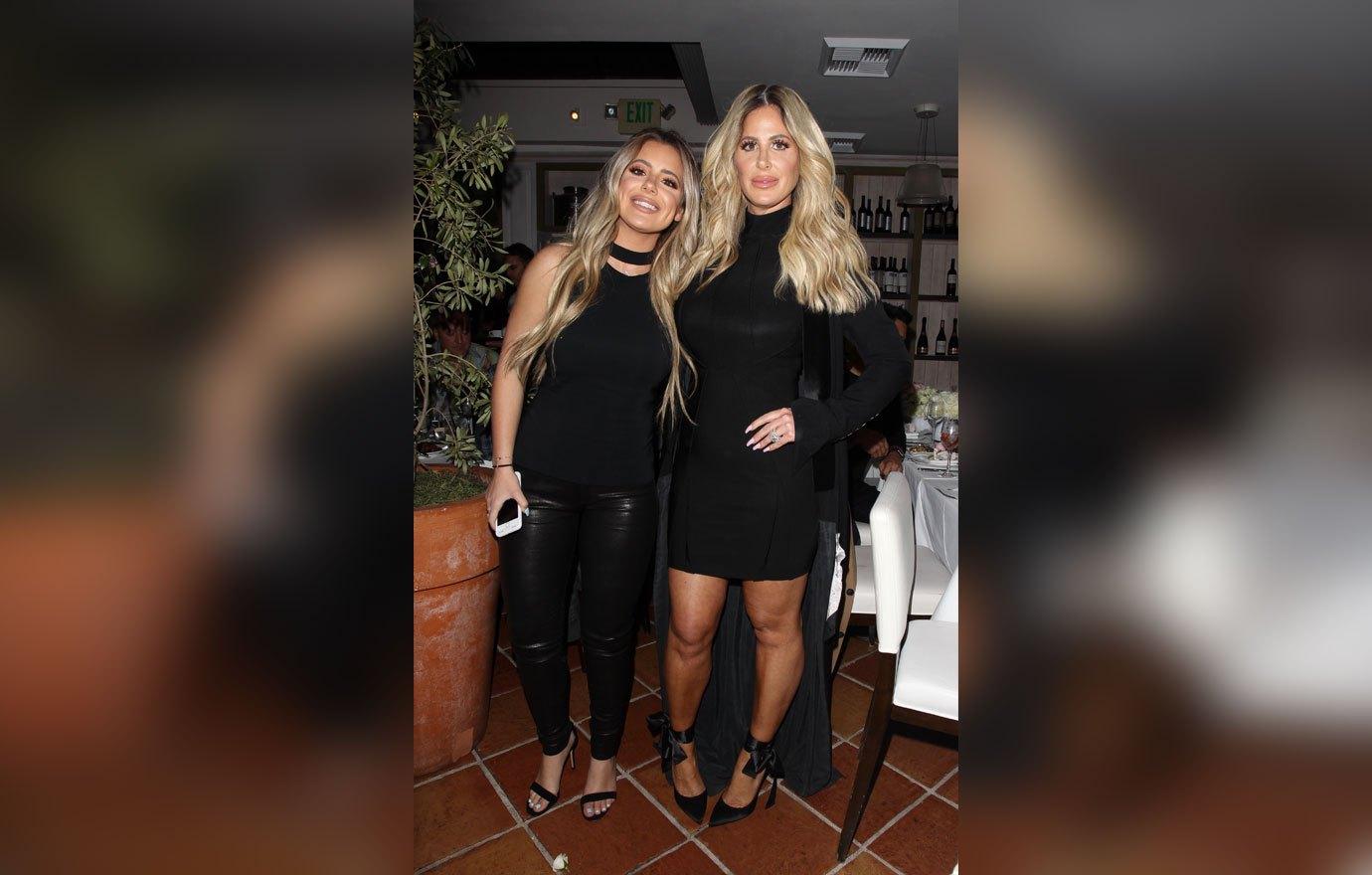 What do you think of Kim's gifts for Brielle? Sound off in the comments below.