PHOTOS
Inside Kobe Bryant & Daughter Gianna's Public Memorial Service At Staples Center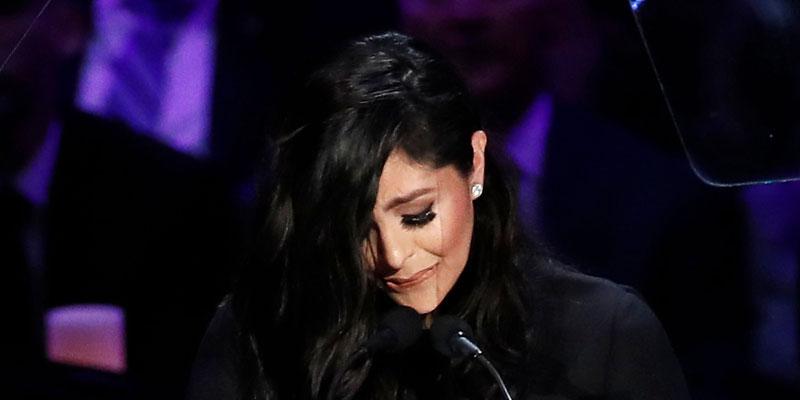 Article continues below advertisement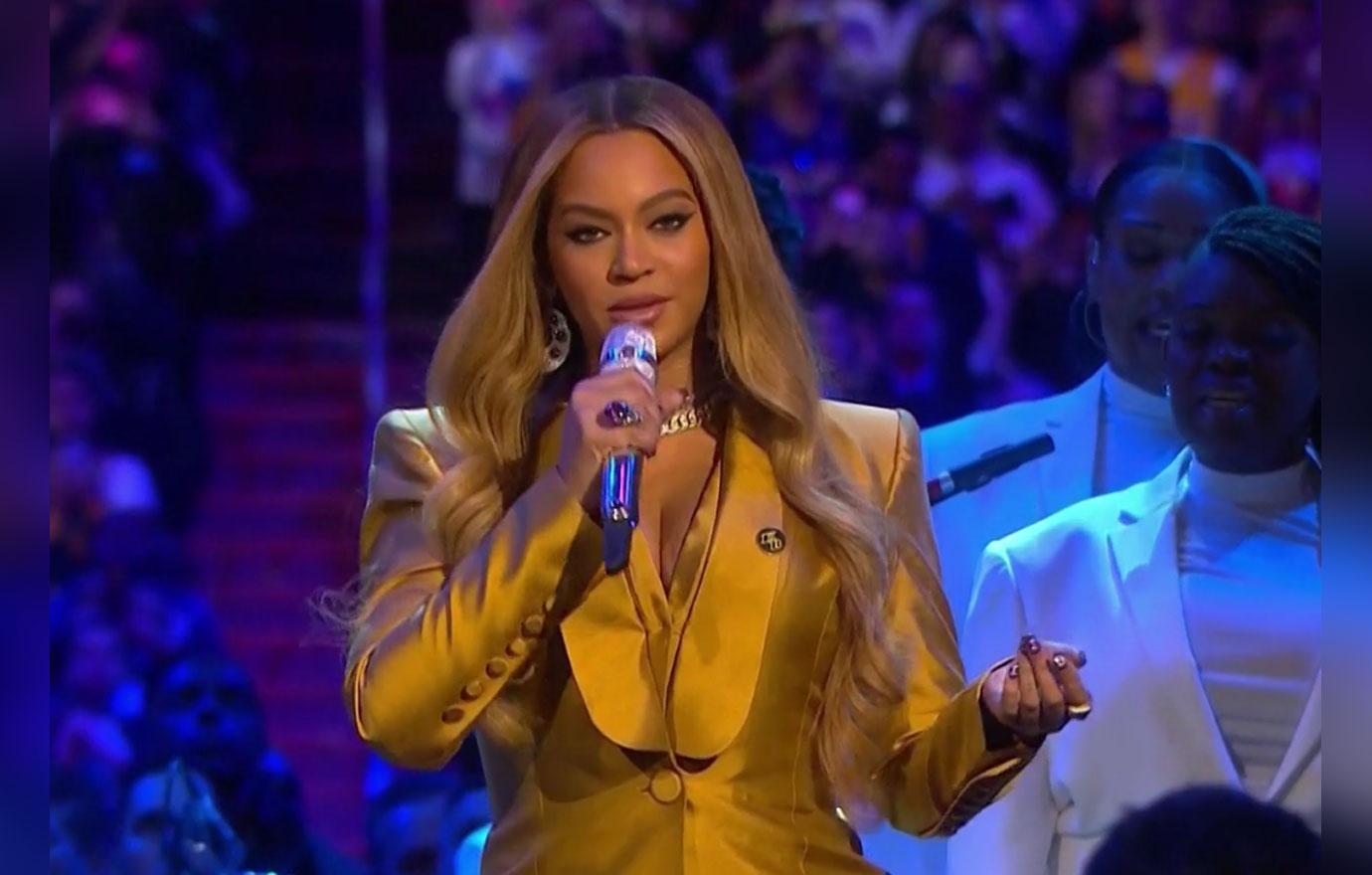 During the service, Beyoncé took the stage to perform her hit "XO," which she explained was one of Kobe's favorite songs and followed up with "Halo." The mother of three rocked a yellow silk suit and styled her hair in loose curls. She also spelled out Kobe and Gianna's names on her fingernails.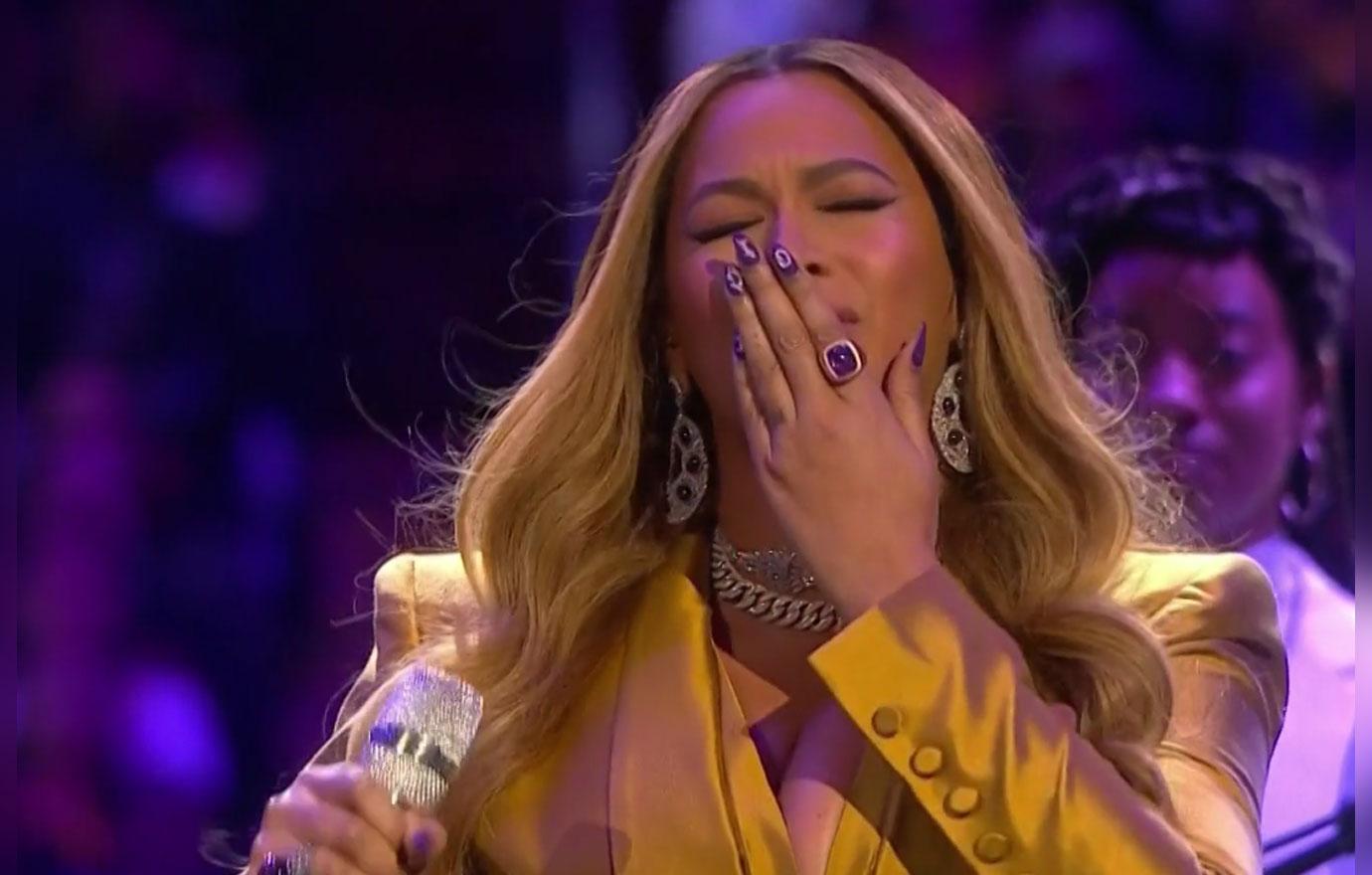 While Beyoncé performed, her husband, Jay-Z sat front row.
Article continues below advertisement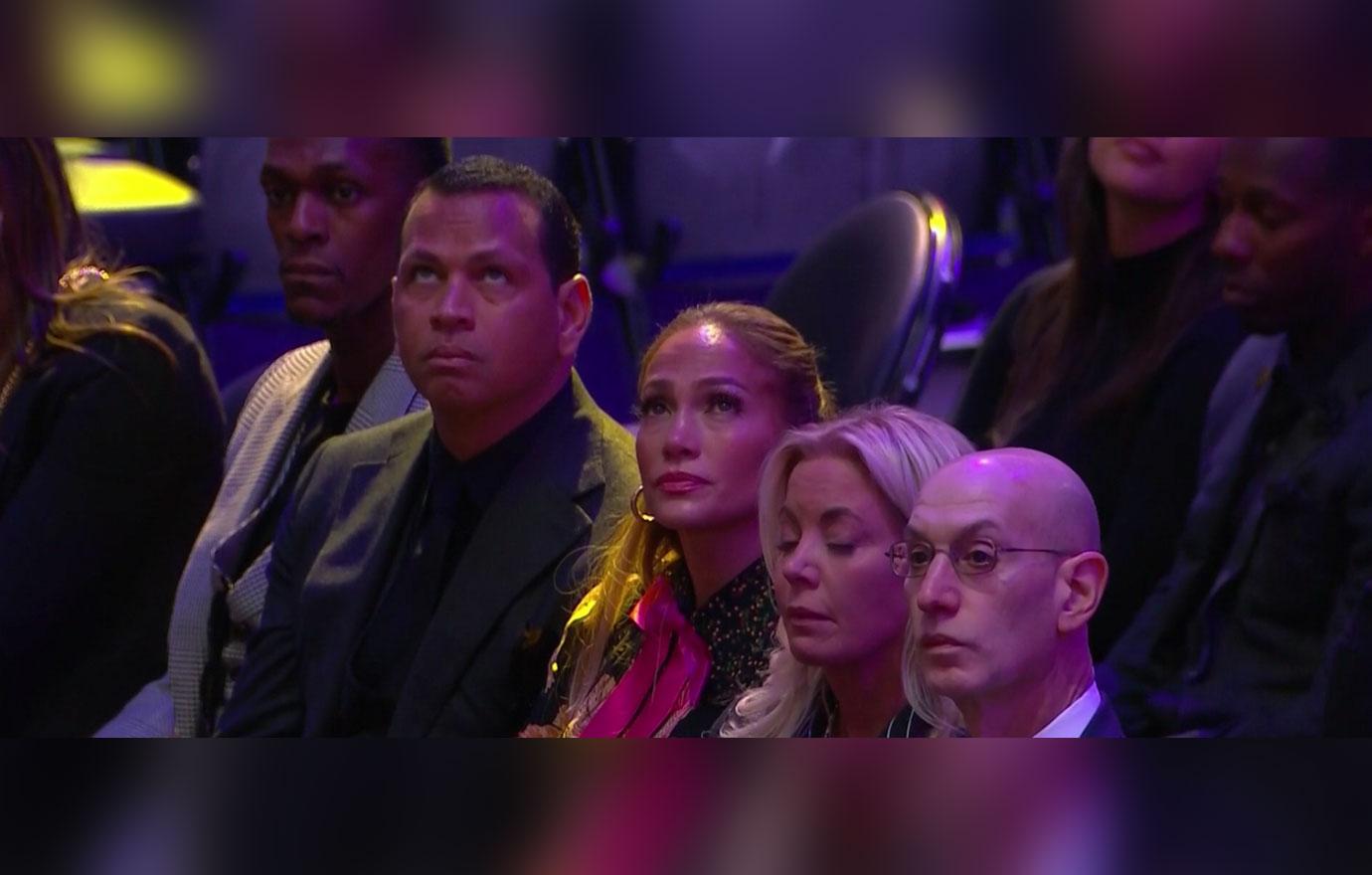 Shortly after Beyoncé's performance, Vanessa, 37, took the stage in an all-black attire. While onstage, thousands of fans yelled, "We love you, Vanessa," as she attempted to hold back her tears. She recalled Kobe gifting her with the blue dress and notebook that actress Rachel McAdams used in the movie The Notebook. "He gave me the actual notebook and the blue dress Rachel McAdams wore in The Notebook movie. When I asked him why he chose the blue dress, he said, 'It was because the same when Allie comes back to Noah.' We had hoped to grow old together like the movie," she said.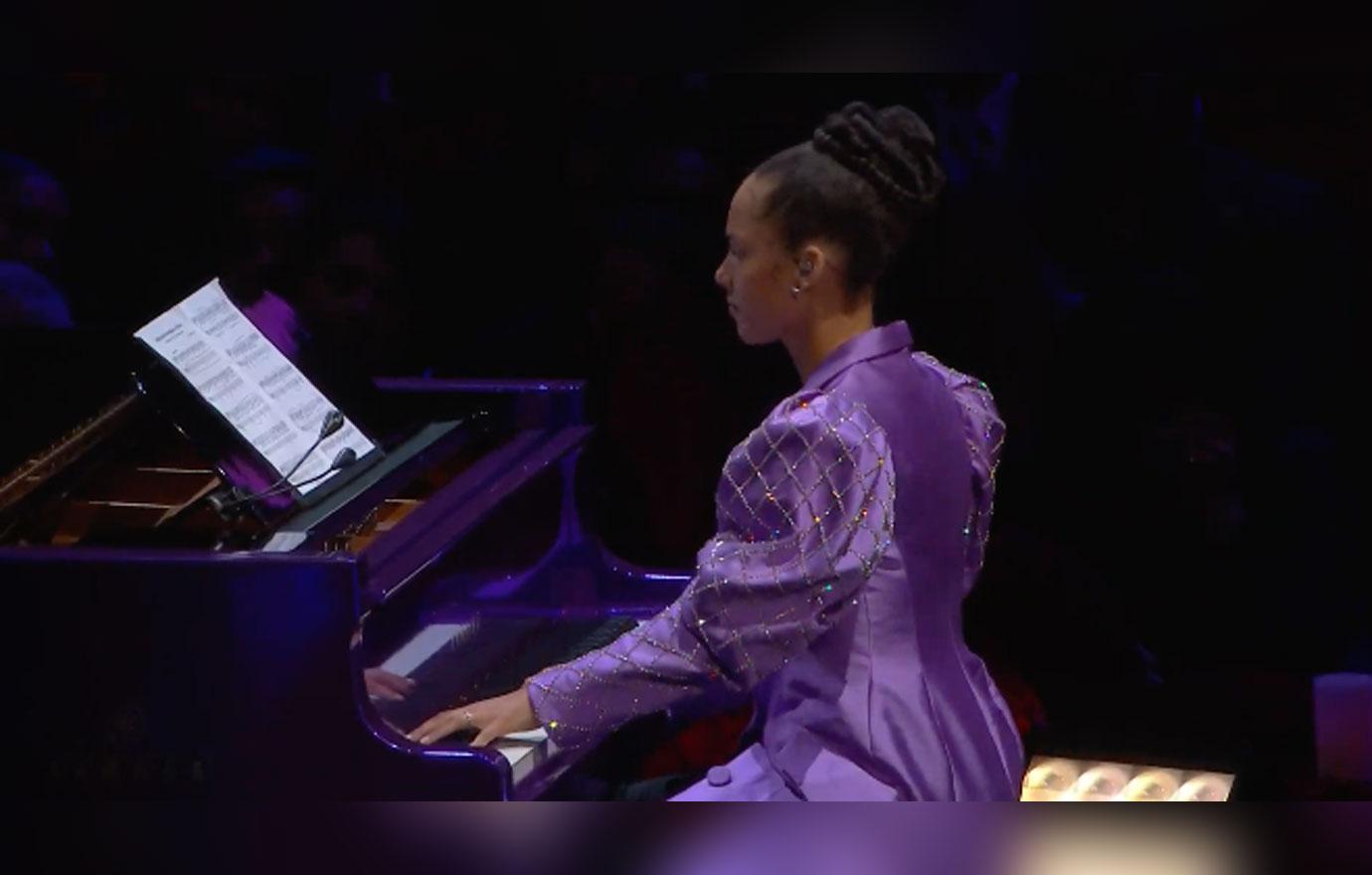 Like Beyoncé, Alicia Keys also took the stage to perform Beethoven's "Moonlight Sonata" on the piano. Alicia, 39, wore an all-purple outfit with puffy sleeves.
Article continues below advertisement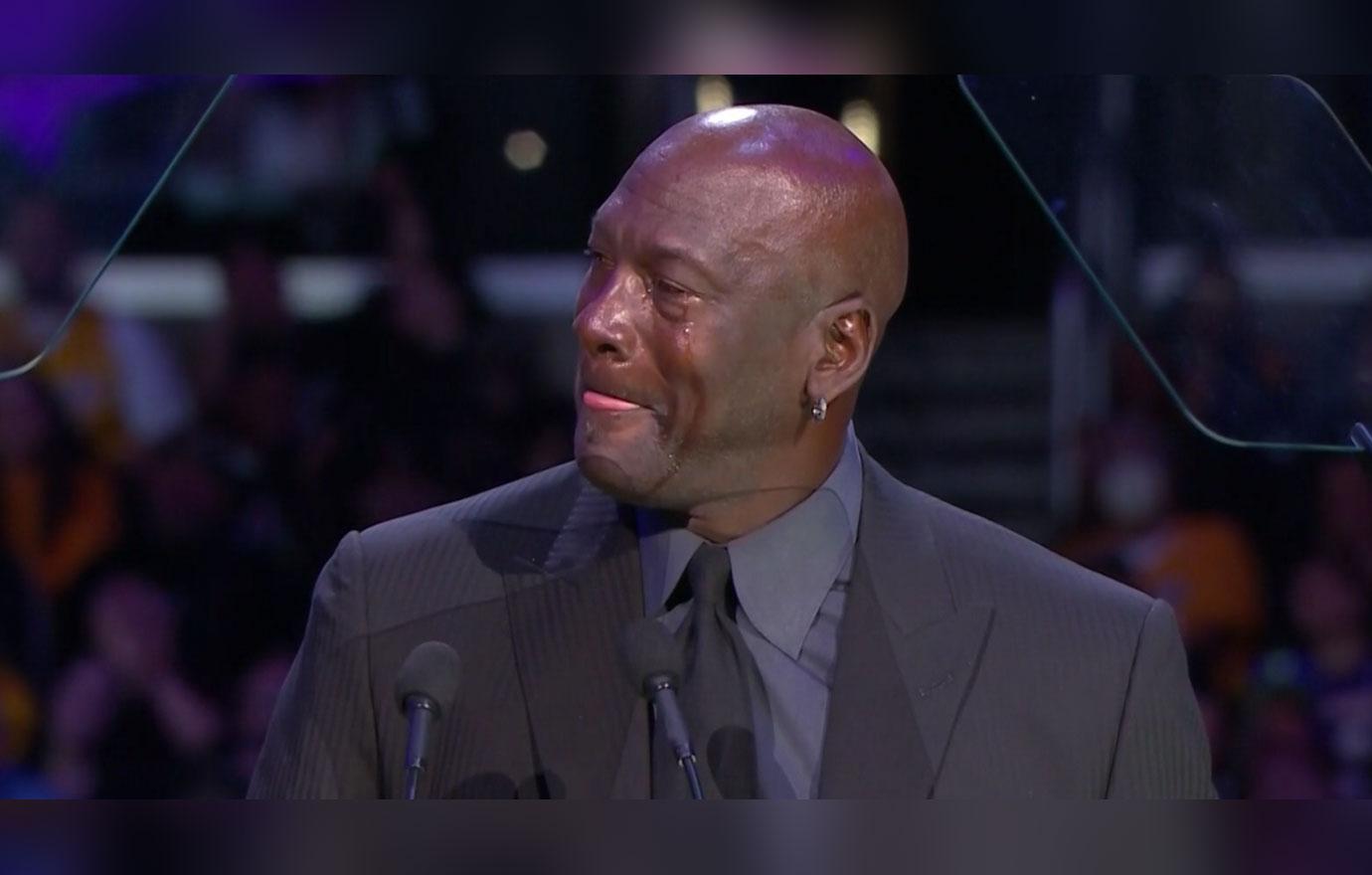 The lighthearted moment of the ceremony came when Michael Jordan took the stage to honor his late friend. With tears running down his face, he joked that he was going to be turned into another crying meme.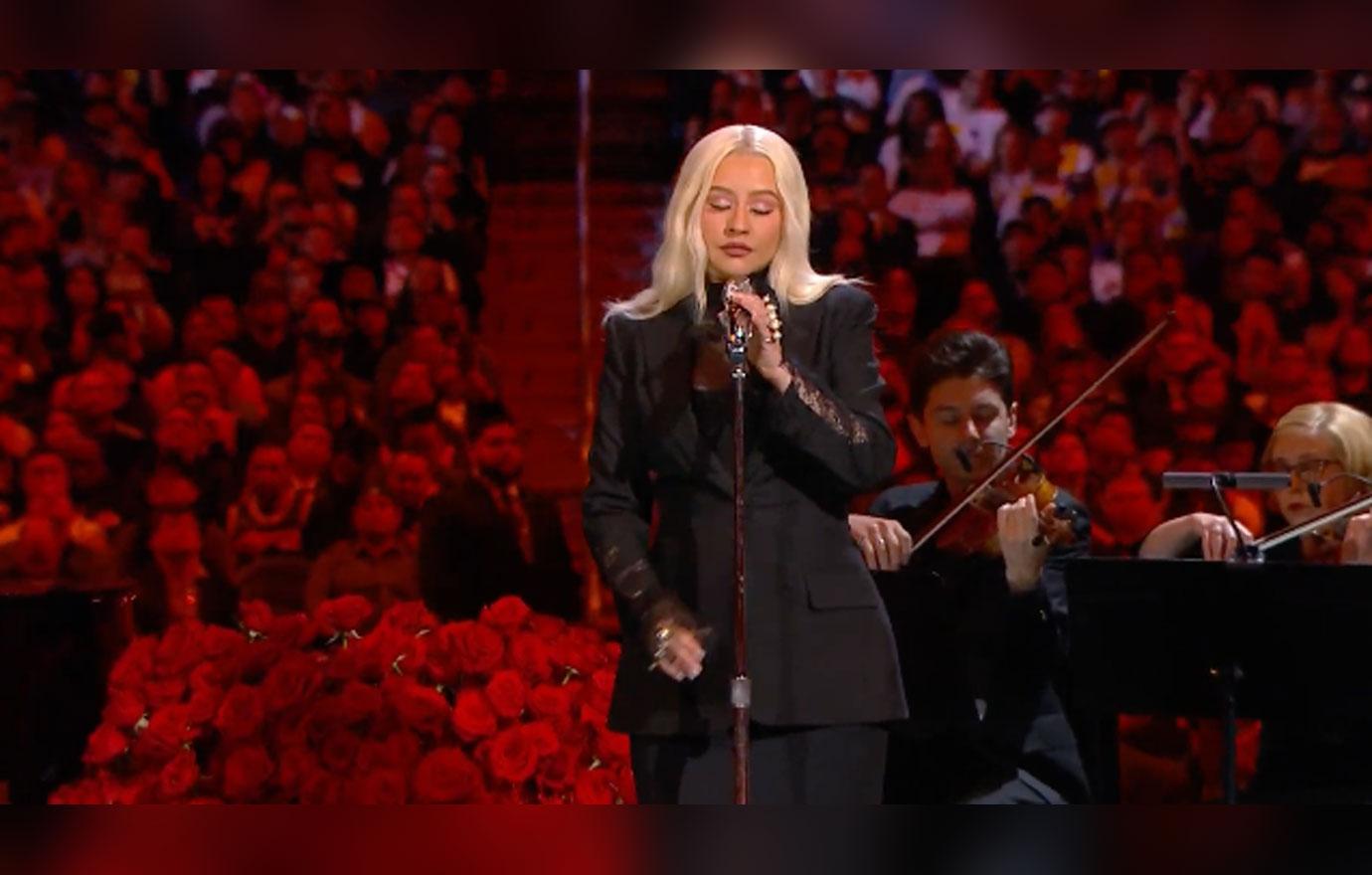 Moments before the ceremony ended, Christina Aguilera performed "Ave Maria." During the performance, Beyoncé swayed from side to side as she listened to Christina, 39, croon. She also placed her hand on Vanessa's shoulder in an effort to console her.
Article continues below advertisement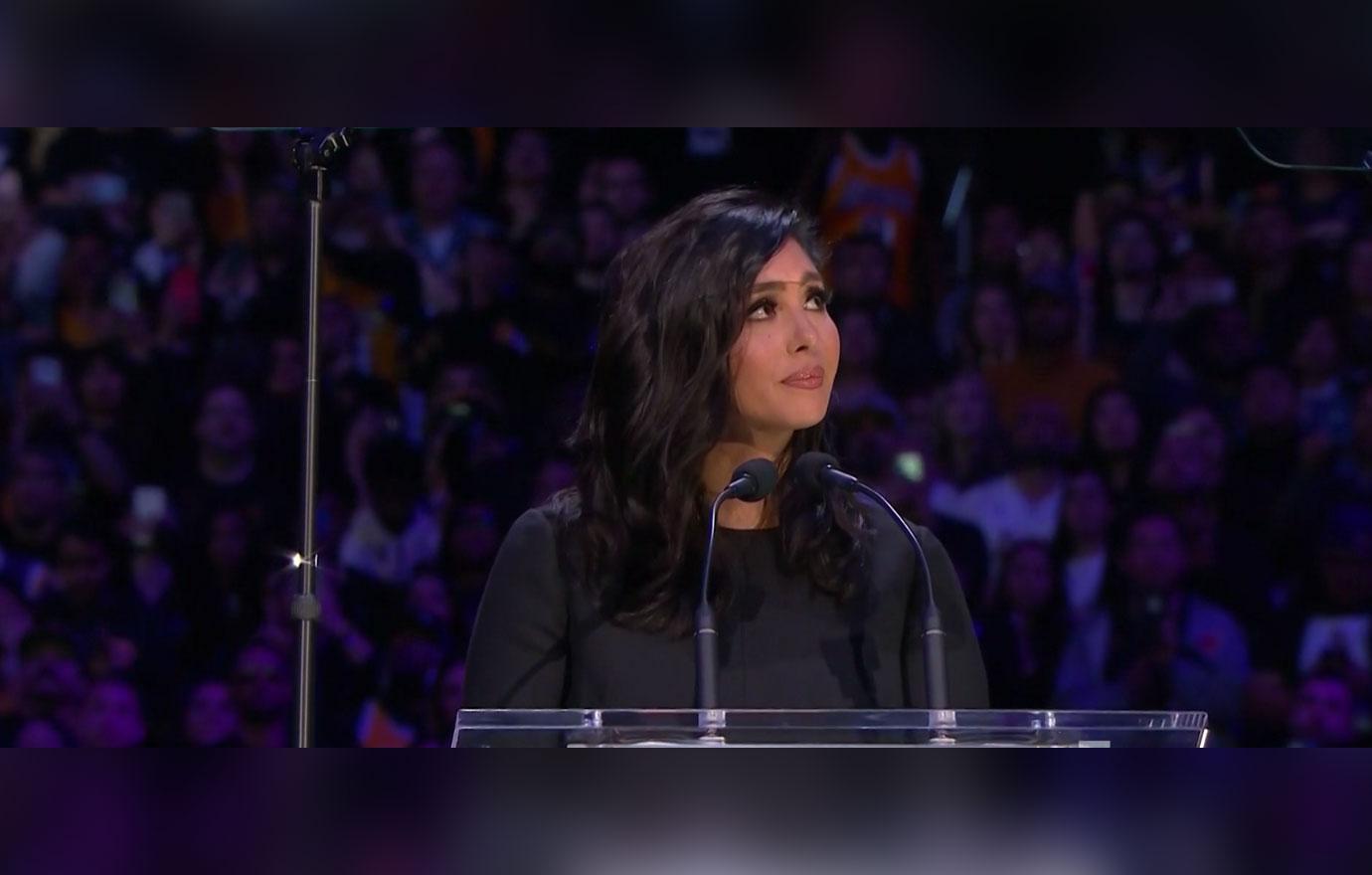 Earlier this month, Vanessa confessed that she was suffering from survivor's guilt following the loss of her husband and daughter. She explained that she is trying her best to be strong for her daughters Natalia, Bianka and Capri.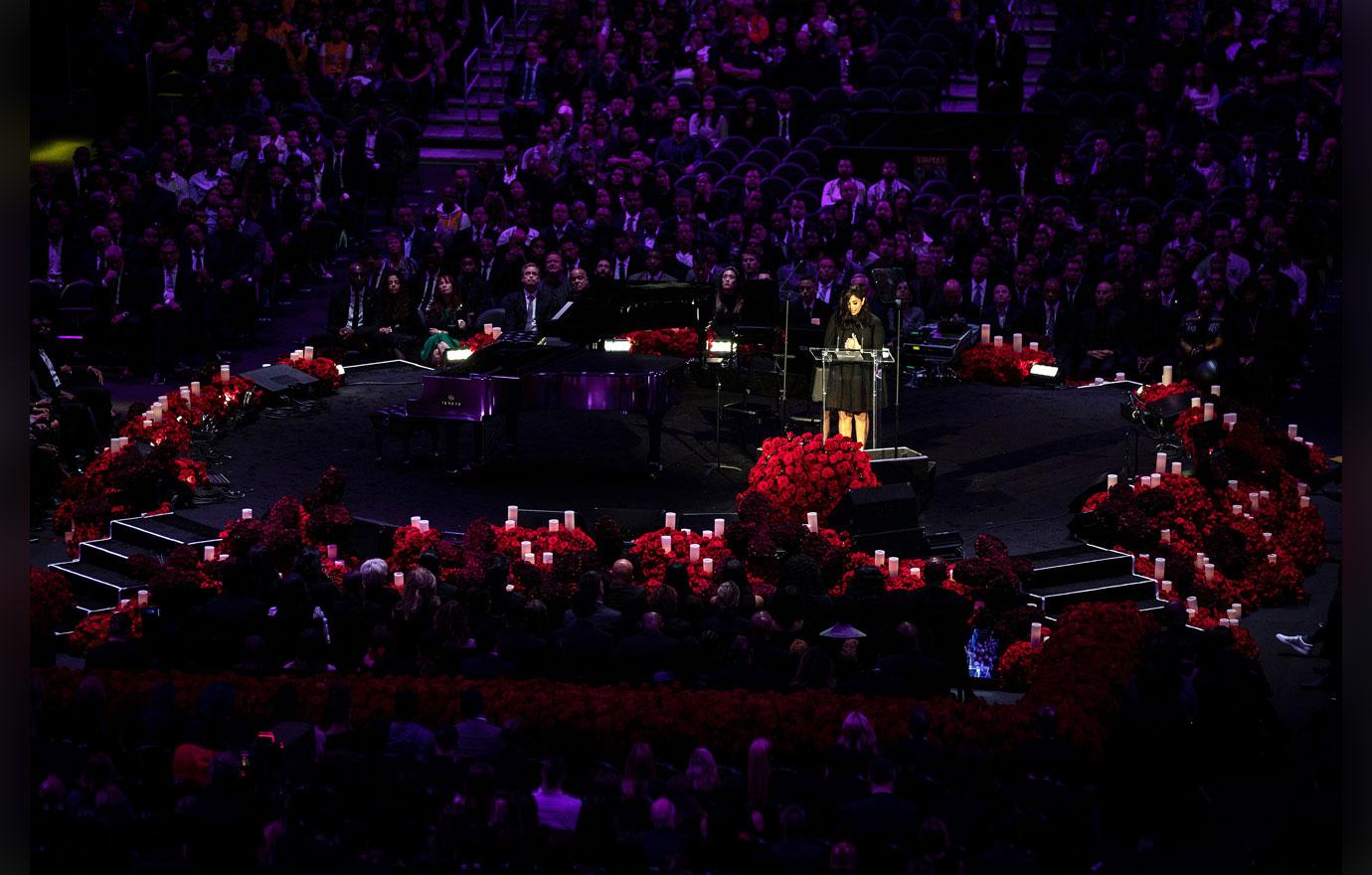 "I've been reluctant to put my feelings into words. My brain refuses to accept that both Kobe and Gigi are gone. I can't process both at the same time. It's like I'm trying to process Kobe being gone but my body refuses to accept my Gigi will never come back to me. It feels wrong. Why should I be able to wake up another day when my baby girl isn't being able to have that opportunity?! I'm so mad. She had so much life to live," she wrote to Instagram alongside a clip of Gianna playing basketball.
Article continues below advertisement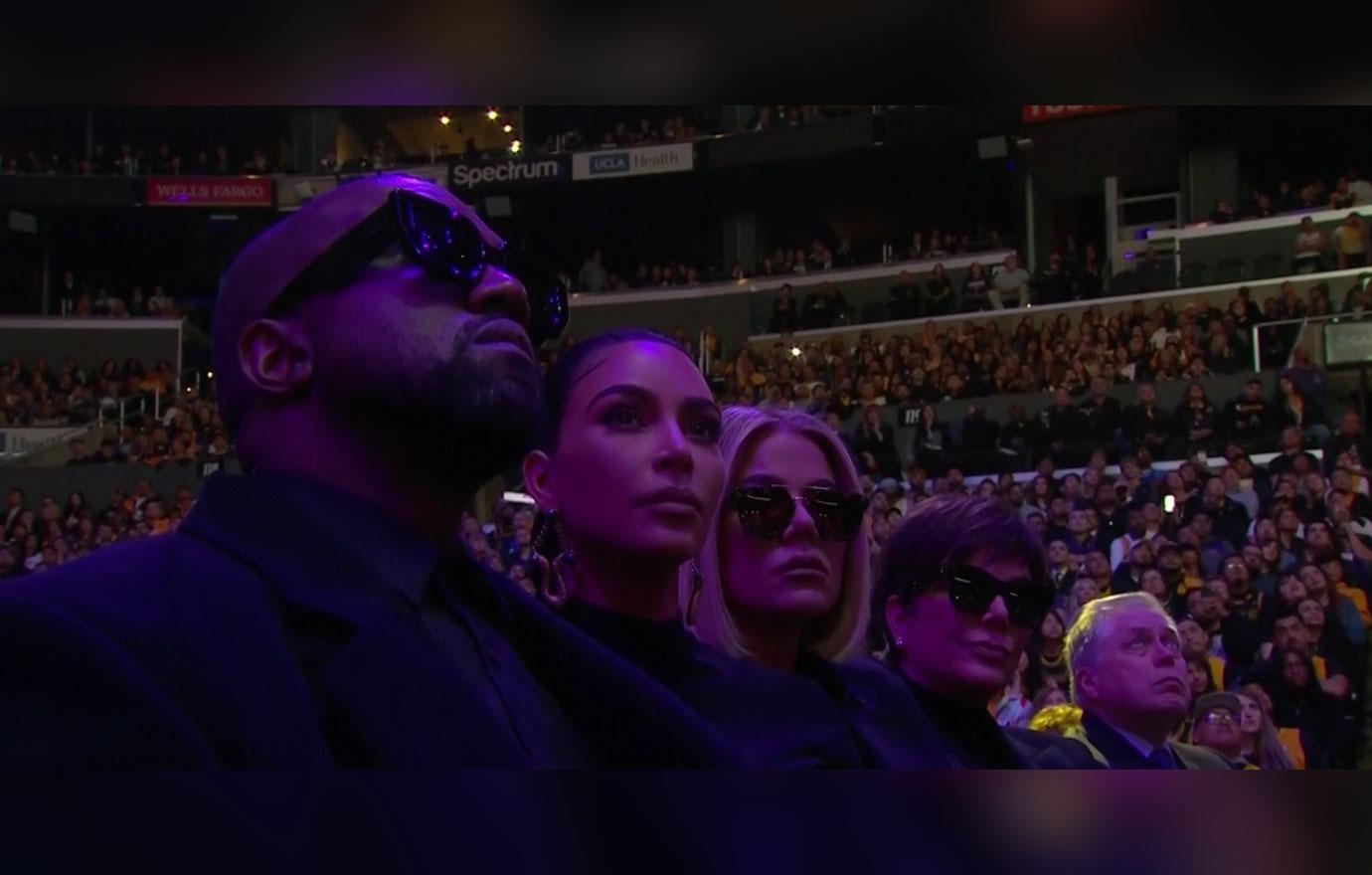 Kobe and Gianna's public memorial came after they were honored at the NAACP Image Awards on Saturday, February 22. At the annual event, Kobe and Gianna were remembered during the "In Memoriam" segment of the night.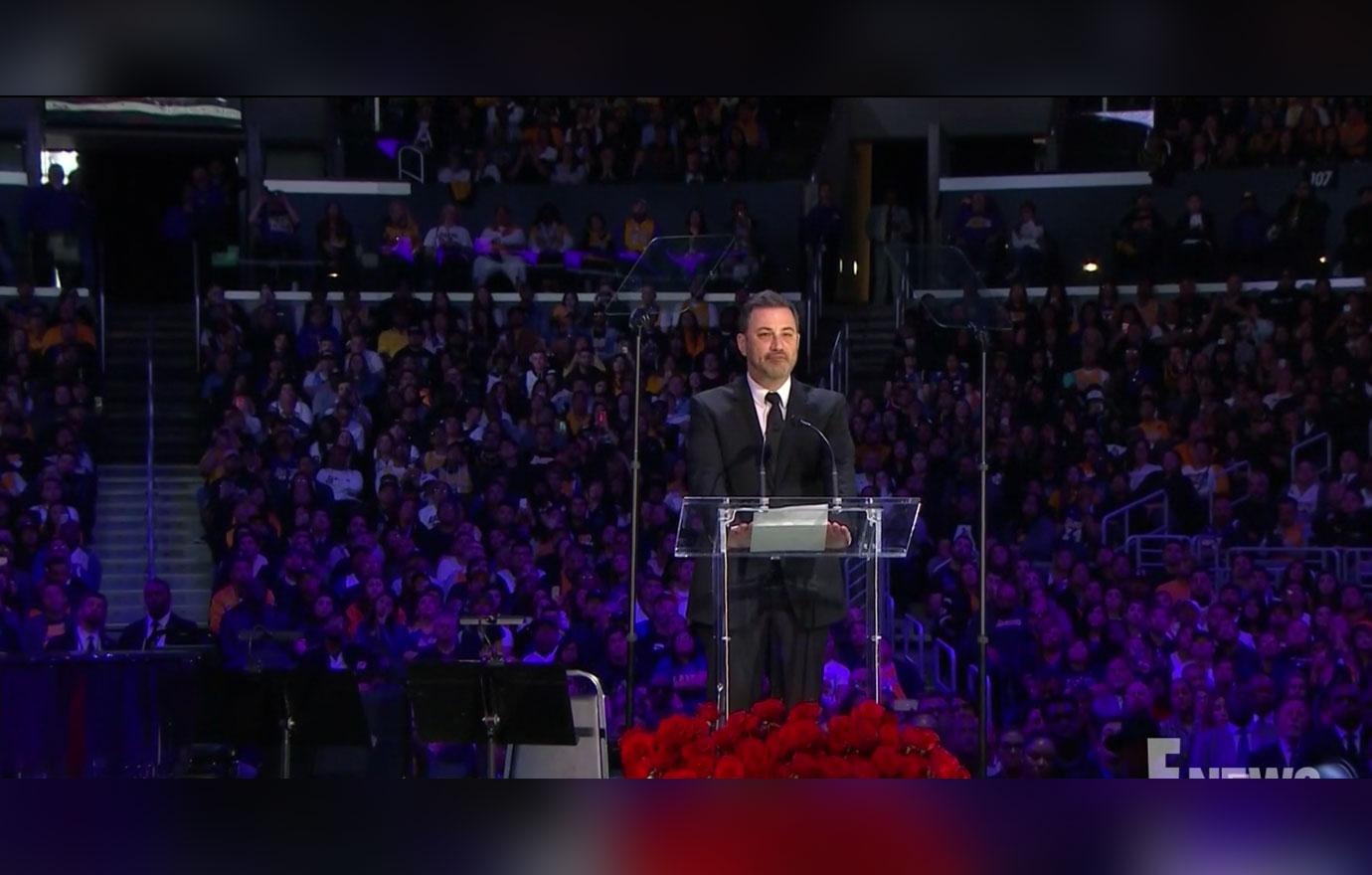 In a statement, Los Angeles Mayor, Eric Garcetti, explained the importance of highlighting Kobe's contributions. "There will absolutely be a memorial to mark the contributions of this incredible man and not only him, but to commemorate the loss of his daughter and all the other families that were there," he explained at the time.