PHOTOS
Ready to Pop! A Very Pregnant Kristen Bell Volunteers at Habitat for Humanity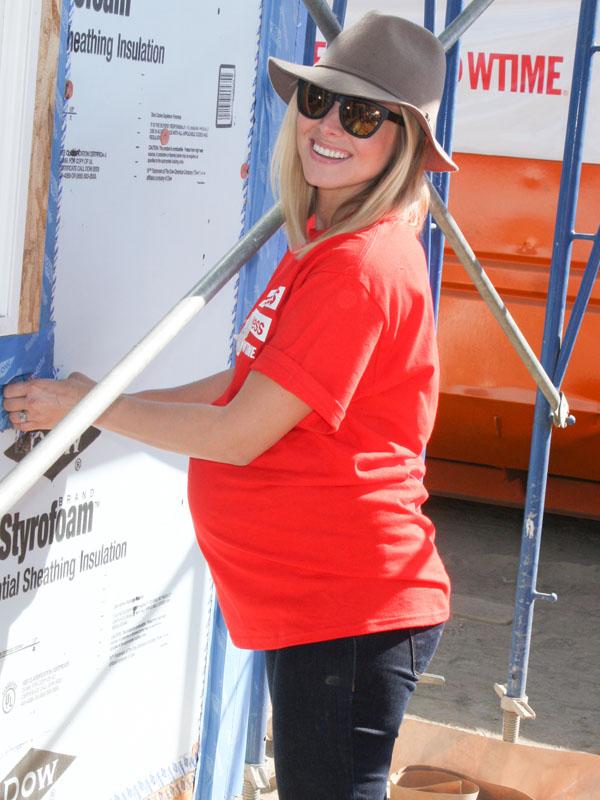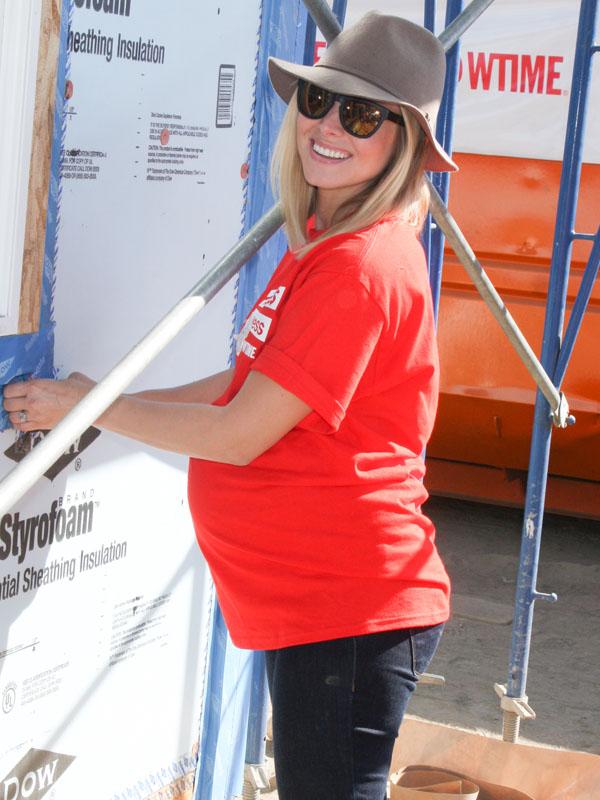 Kristen Bell doesn't need to show pics of her child to stay relevant! The very pregnant mom of daughter Lincoln spent her weekend volunteering in Los Angeles for Habitat for Humanity.
Article continues below advertisement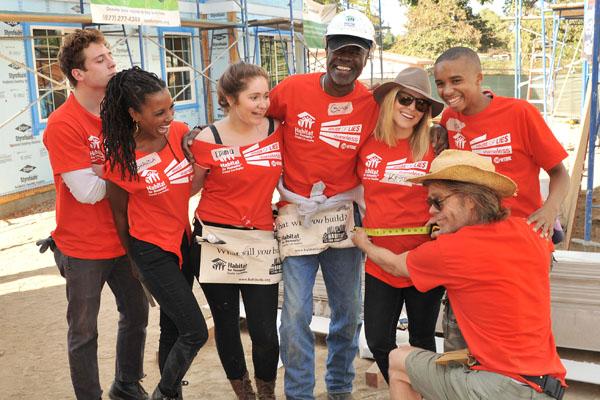 Volunteering along with Kristen were other stars from Showtime, including some of her House of Lies co-stars and actors from Shameless.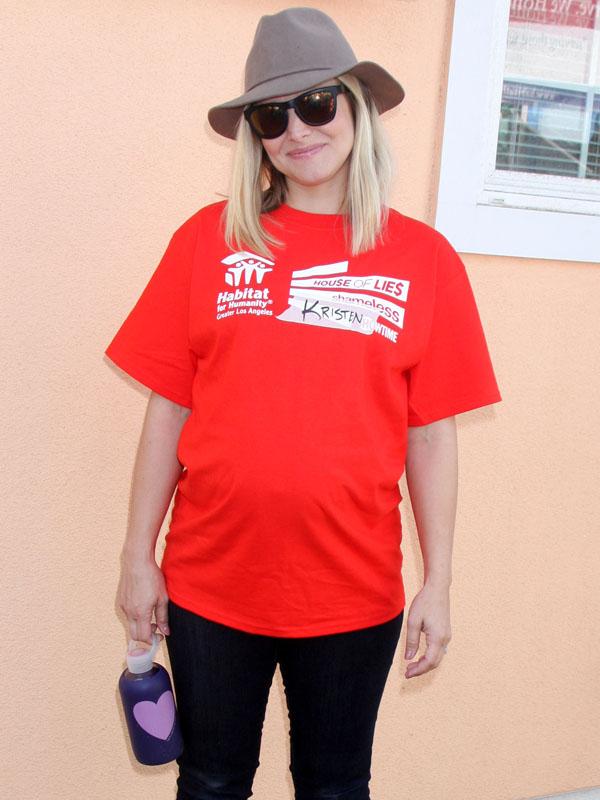 Of her participating with the event, Kristen tweeted, "Extra LBS can't stop me from gettin it done! @Habitat_org RULES-way more fun than i imagined."
Article continues below advertisement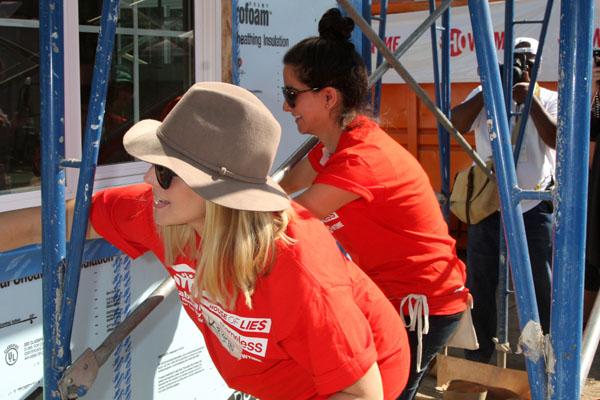 She's ready to pop yet she's still painting houses! But the pregnant star took quite a few water breaks during while working to make sure she stayed hydrated.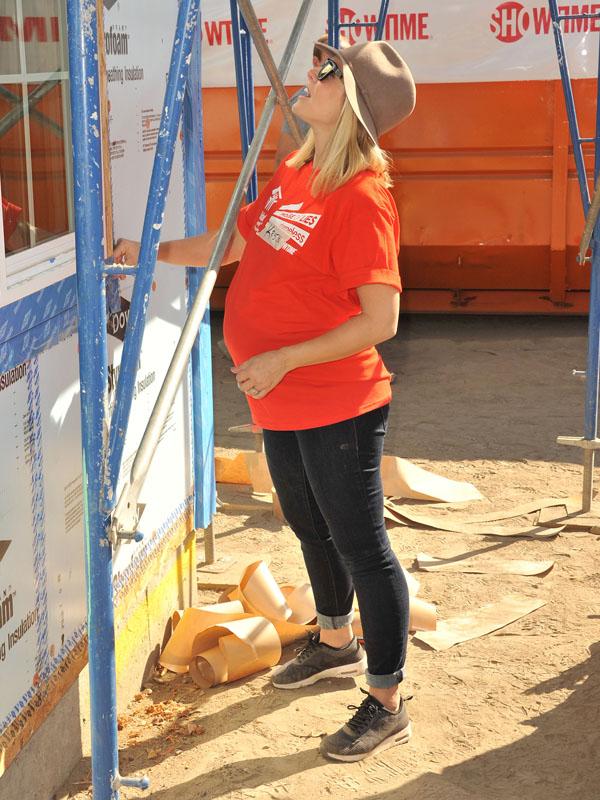 It's a shame that like with her first daughter with Dax Shepard, we won't ever get to see photos of the Kristen's new baby, who's due any day now. We can't even imagine how cute those kiddies are!