PHOTOS
Kristin Cavallari Makes Last Ditch Effort To Save Friendship On 'Very Cavallari'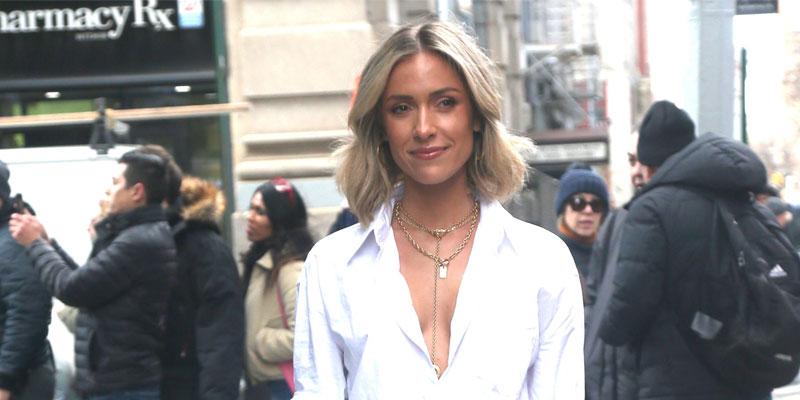 Kristin Cavallari and best friend Kelly Henderson haven't been seeing eye to eye lately since their falling out on Very Cavallari. On the January 23 episode of the Uncommon James founder's reality show, Kristin made her last attempt to try to salvage her friendship with Kelly.
Article continues below advertisement
Kristin, 33, and Kelly's feud began when a rumor circulated that the celebrity stylist had an affair with Kristin's husband Jay Cutler. Kelly was a part of the Very Cavallari main cast for season one and two. The former besties hadn't spoken all summer following their fight.
"It's been really hard with Kelly just because she my girl that I would talk to about everything with," Kristin said during the season three premiere. "I almost feel like I'm grieving Kelly and that relationship, it's a huge loss in my life." The Hills star said she never believed the rumor and was sad that Kelly "never once" apologized to her. She added that Kelly continuously mentions Jay, 36, on social media, which "fueled the fire."
Article continues below advertisement
Also during the episode, the Kristin opted to chat with an astrologer to help her understand what went wrong with Kelly. "I feel like I have relationships in my life right now that need a little clarifying," she told the soothsayer. "I really saw Kelly and I being friends our entire lives, so I'm still really blown away that this is even happening."
The astrologer told the mother of three that she should move on from the past drama and try to extend an olive branch to her friend. "The astrologer makes me feel like I should reach out one more time and give it one last shot," she said.
MORE ON:
Kristen Cavallari
Article continues below advertisement
Kristin ultimately decided to send Kelly a text so they could sit down and hash their issues out. "I would hate to look back and be like, 'Why didn't I text her one last time?' " Kristin confessed. "I'm incredibly nervous. I don't know how she's going to respond to it, but I figure I have nothing to lose."
Kristin read aloud the text she sent to Kelly and said, "'I miss you, and this has been absolutely killing me. I'm sorry and I know I'm tough when I'm hurt. I love you and we need to fix this.'"
Article continues below advertisement
However, several days later, Kelly still hadn't replied to Kristin's message."I guess this is the final straw for the friendship," Kristin sighed.
What are your thoughts on Kristin trying to save her friendship with Kelly? Sound off in the comments below!