PHOTOS
Check Me Out! Kylie Jenner Dons A SEXY Red Bustier And Packs On Major PDA With Tyga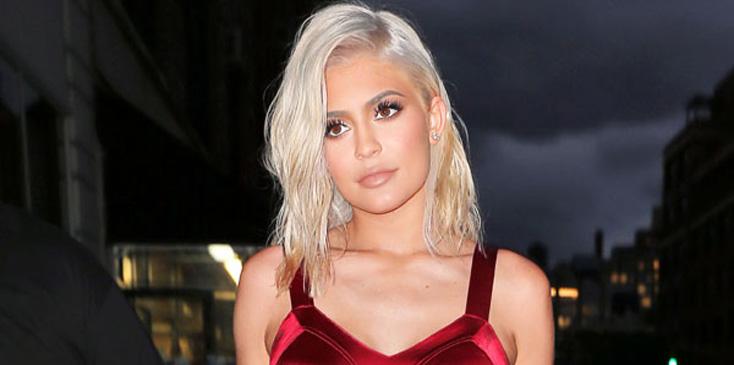 SPL1347295_002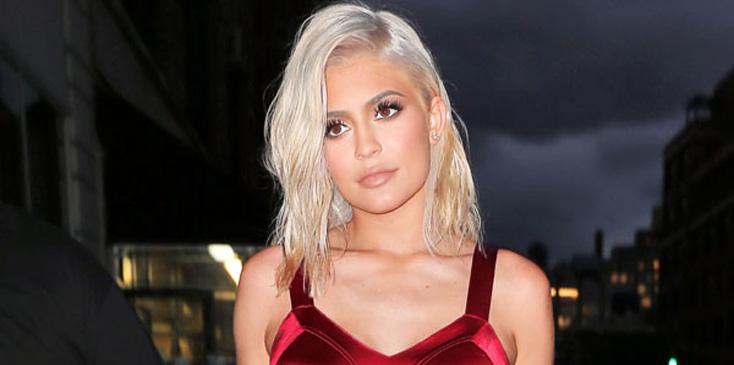 Who's that girl?! Kylie Jenner looked like a completely different person as she made her latest appearance in New York — and it wasn't just the new hair color that had people talking!
Article continues below advertisement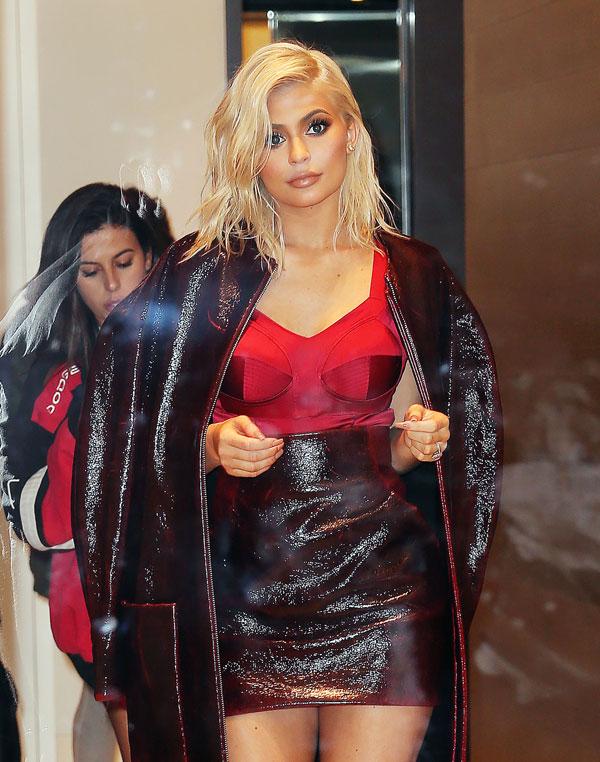 The 19-year-old oozed sex appeal in a tight red bustier and metallic mini skirt, which she paired with a matching jacket. And let's not forget about the new platinum blonde locks — which is not a wig this time!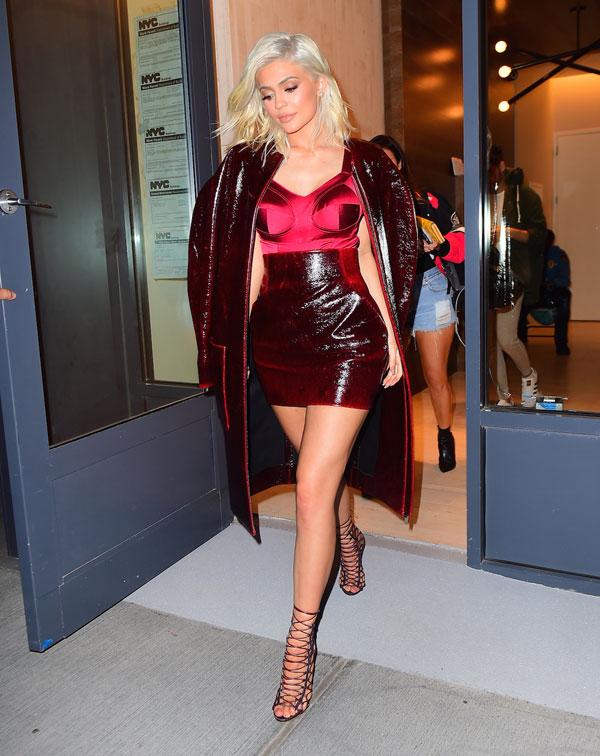 Kylie is in the city for New York Fashion Week, but while her outfit was on point, she wasn't heading to a fashion show! The reality star was with her BFF Hailey Baldwin and headed to dinner before attending Kanye West's latest concert at Madison Square Garden.
Article continues below advertisement
And Hailey is not the only one who Kylie spent some time with. Tyga also was in the city with her, and headed to the concert with her as the two shared plenty of PDA.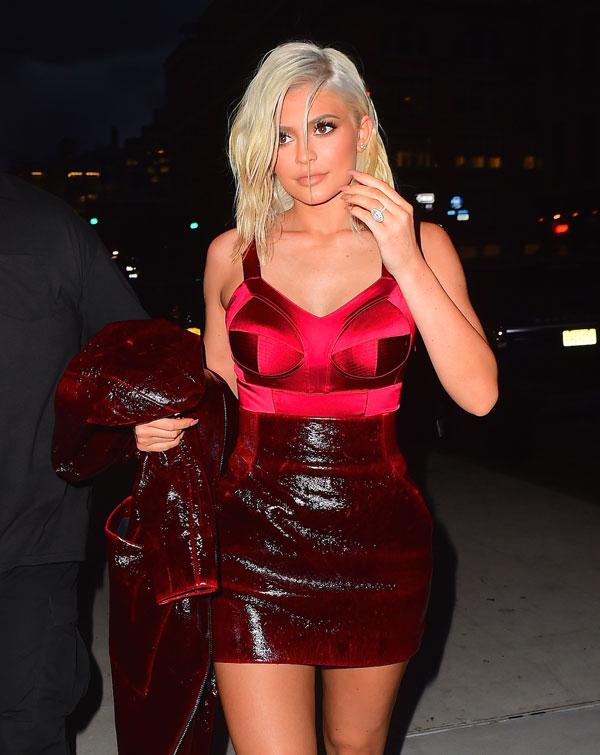 As for her new look, it is pretty surprising for the 19-year-old to dye her real hair, as she has made no secret about her love for wigs, often showing her vast collection off on Snapchat and her app.
Article continues below advertisement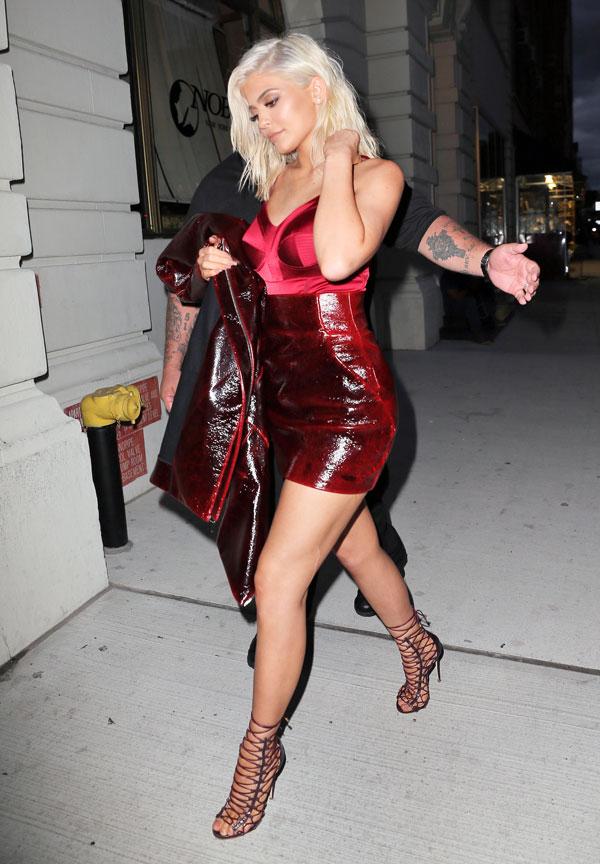 On her website she even admitted she is addicted to changing her hair color. King Kylie revealed, "Because I change my hair so much, it's become damaged. I've had to find ways to really try and take care of it and give it a rest. I discovered this amazing wig guy, Tokyo, and together we create wigs. Wigs are just SO much easier because I change my mind so much and this way I'm not damaging my hair."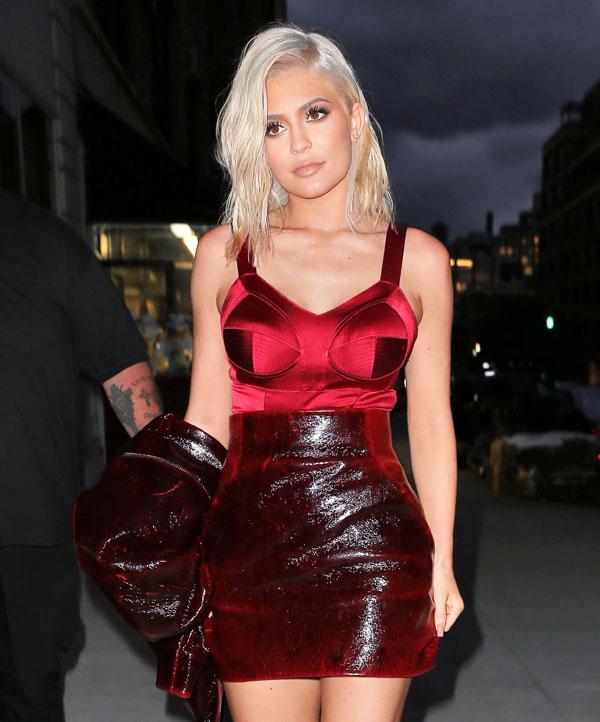 But apparently she was ready to take the plunge! What are your thoughts on Kylie's racy look? Let us know in the comments section.