PHOTOS
Kylie Jenner Has A Shopping Spree And Wears Some Intense Sweatpants!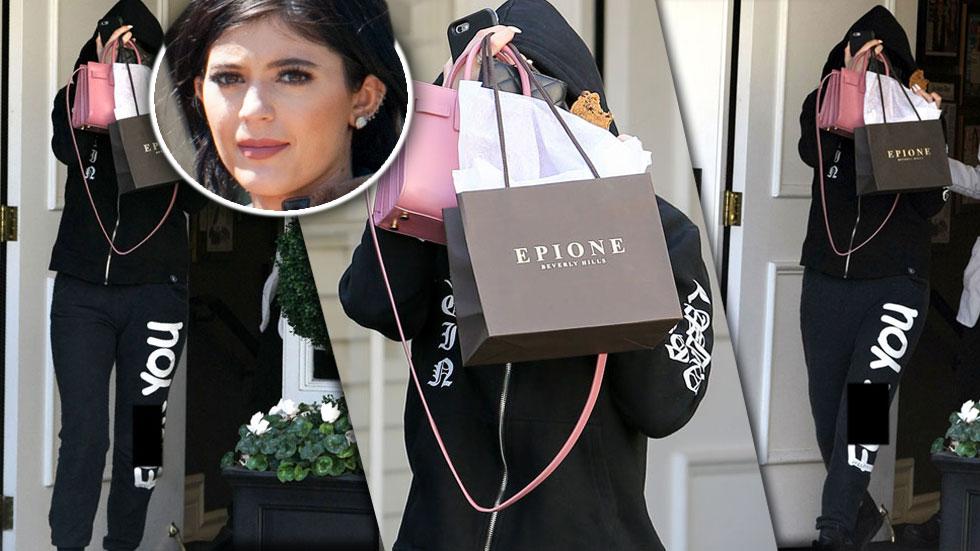 Watch: Kylie Jenner mobbed by fans outside her hotel in London
Article continues below advertisement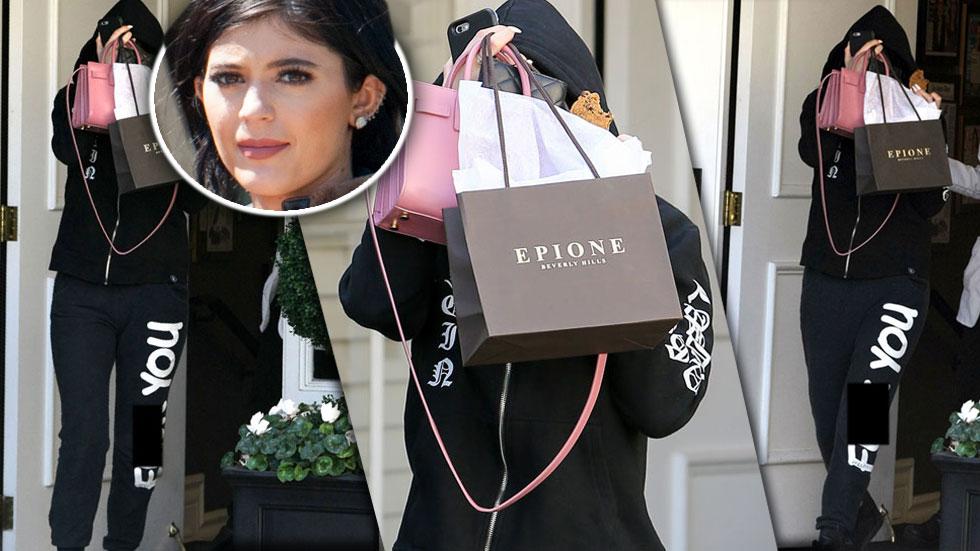 Kylie Jenner was not in the mood to be seen after her shopping spree this week. The reality star also showed her disdain (probably for the paparazzi) with these intense sweatpants.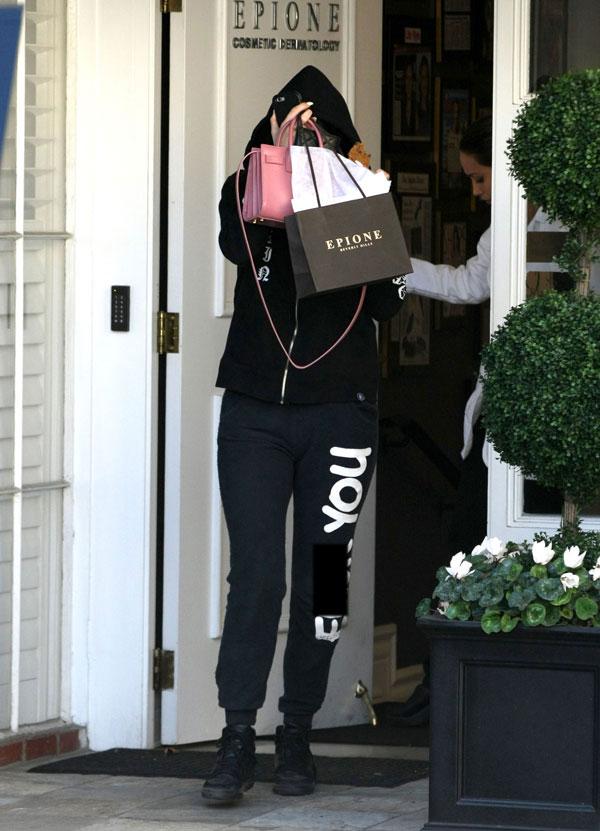 The 17-year-old kept her face hidden, literally using her iPhone camera to see as she left the Epione Skin Care center in Beverly Hills, California. Was she hiding some new lip injections? We'll find out when we see her next Instagram post.
Article continues below advertisement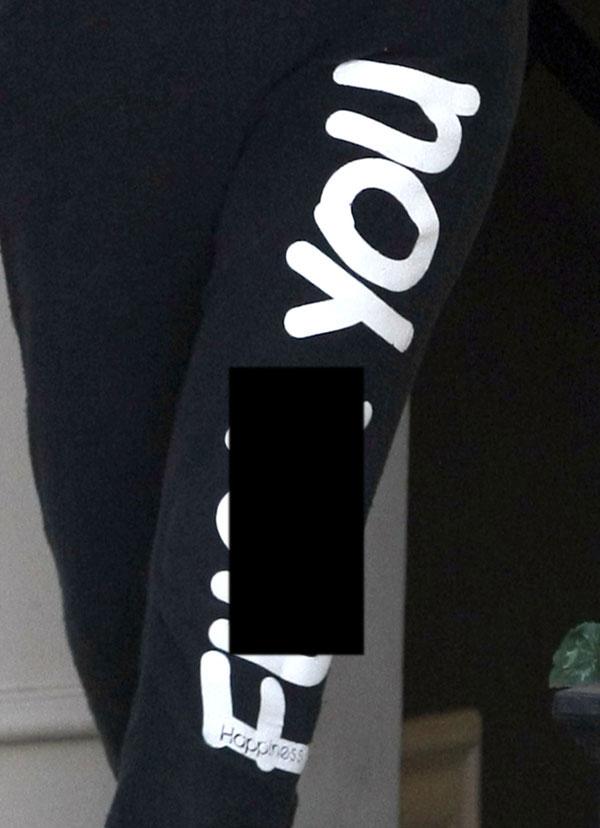 She wore her feelings on her leg though, and we're sure you can guess which catch phrase she has on her sweatpants.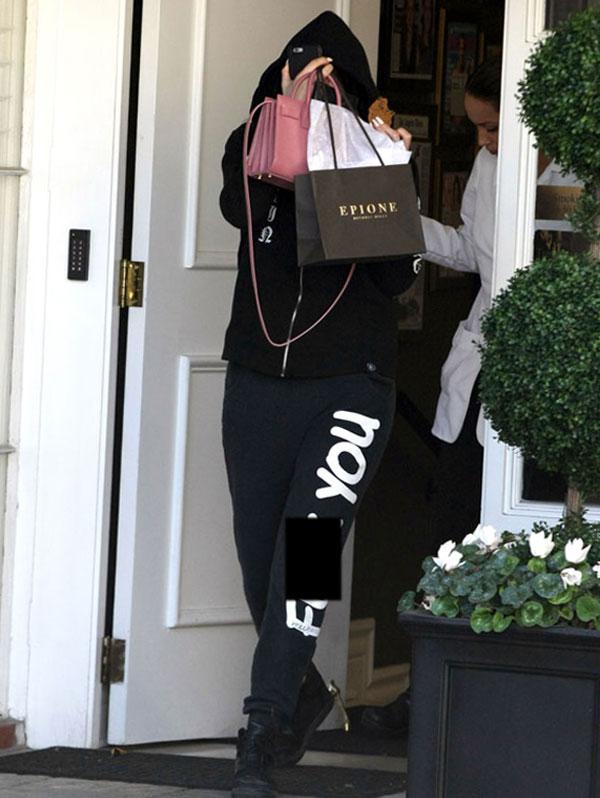 This is not the first time Kylie has been rude towards the paps. In 2013, she, Kendall and dad Bruce Jenner flipped off the paparazzi while on a golf course. At least she didn't go that far this time.
Article continues below advertisement