PHOTOS
Sneak Peeks, Secrets & More! Everything You Need To Know About The Latest RHONJ Scandals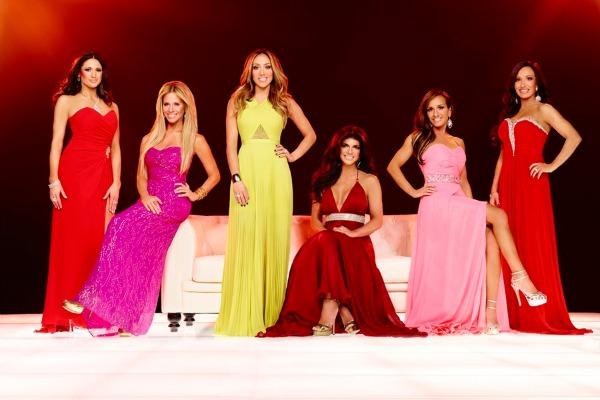 rhonj1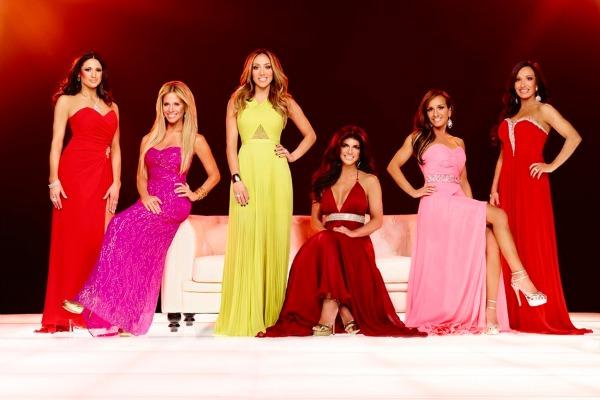 Everywhere you turn there is a Real Housewives of New Jersey scandal. From Dina Manzo's latest feud with BFF Teresa Giudice, to Jacqueline Laurita's future with the franchise, it's impossible to keep up! Luckily, OK! has the latest deets about your favorite Garden State guidettes.
Article continues below advertisement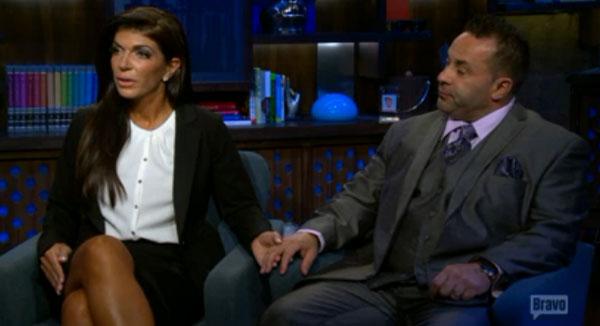 Part one of Watch What Happens Live with Teresa and Joe Giudice aired on Monday, revealing everything from their reactions to their fears for prison. The drama only continues on part two, set to air on Thursday. Andy Cohen asks the couple, "Were you told to flip the table?" "Do you feel any resentment towards your husband for putting you in this position?" Cohen even brought up Joe's drinking problem, to which he responded, "I might have a little problem, yeah."
spl788666_0011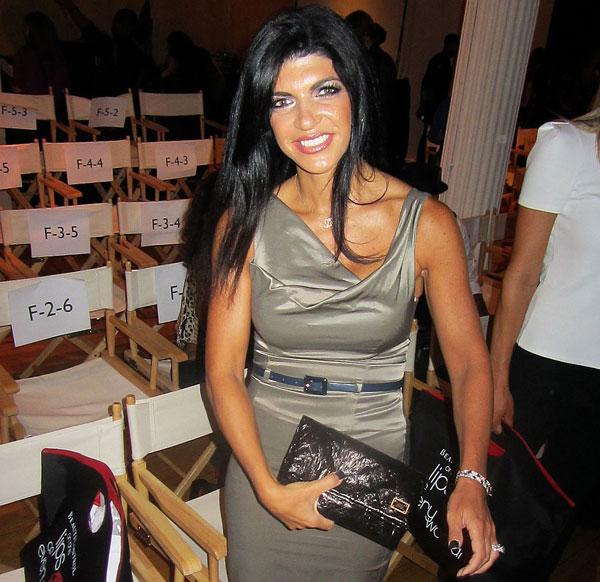 WWHL wasn't the only interview Teresa gave. The reality star recently sat down with US Weekly about her regrets regarding the charges. "I wish I could do everything differently," she said. "But then again, maybe not, because this is a life lesson that I need to learn and will learn, and will teach my children for the rest of my life, just as Judge Salas told me she expected me to do."
Article continues below advertisement
nup_161336_0981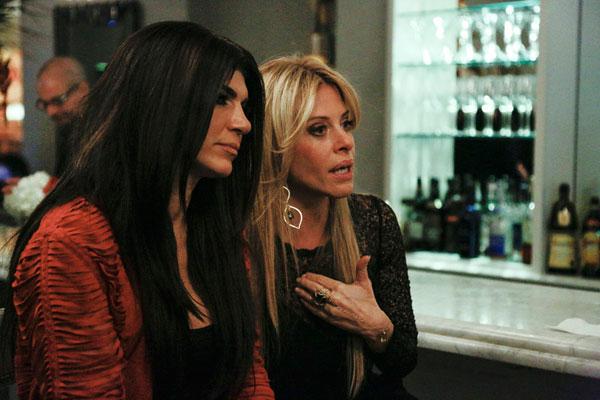 Teresa Giudice will lose her freedom when she reports to prison in January for her fraud charges, but she already lost her BFF Dina Manzo! According to RadarOnline.com, Dina blames Teresa for telling her the Victoria Gotti rumor that Rino Aprea cheated on his wife Teresa with her mother Santa. "Teresa and Dina have a huge blowout on camera, and the fireworks continued after filming wrapped," a source told the website. "Teresa said Dina was a sellout and it was no mystery why her own sister, Caroline wants nothing to do with her."
That worst part? Dina didn't even check up on Teresa following her sentencing!
Article continues below advertisement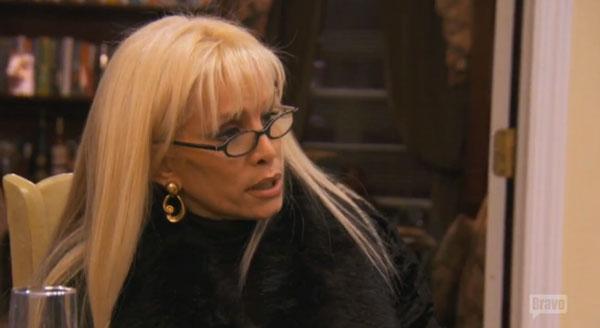 Dina isn't the only one feuding with the prison-bound reality star. Gotti is also upset with Teresa for acting as if she hadn't heard the rumor before. "For Teresa to go on camera and act like it was the first time she had heard it is just a blatant lie," a source told RadarOnline.com. "Everyone on the cast had been talking about Rino being involved with his mother-in-law. It was hardly a secret."
Article continues below advertisement
nup_161336_0394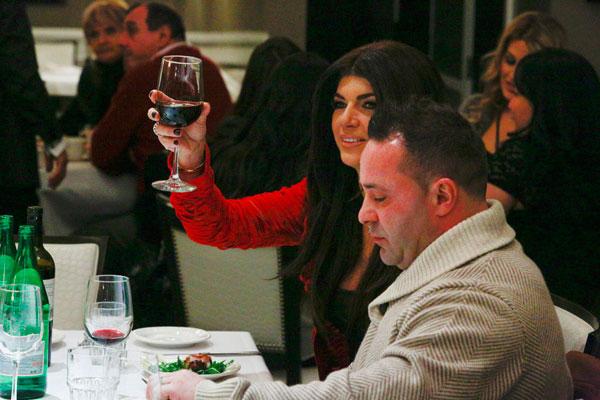 No reunion rumble? RadarOnline.com reported that Andy Cohen banned alcohol from the RHONJ reunion and told the housewives that they couldn't get into any catfights. "This was done because Joe and Teresa are still out on bail and conditions of it require that they both obey all laws," a source told the website. "Failure to do so could result in their bail being revoked, and they would be sent to prison immediately."
Article continues below advertisement
byu6i4viaaewzhg1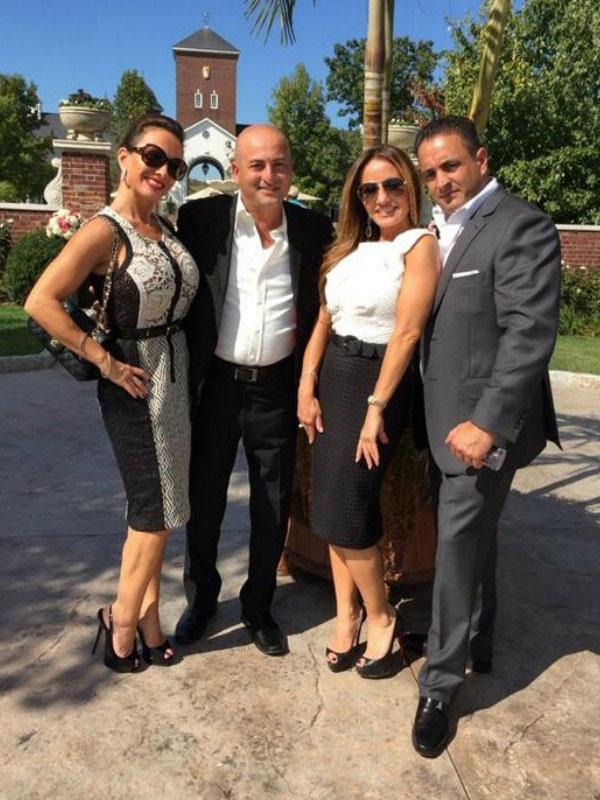 During an exclusive interview with OK!, Rino and Teresa Aprea confirmed that producers banned Jim Marchese from the finale because no one would film with him. "When he insulted my wife, my sister-in-law, and every other women in that house that day, and the things that he was saying to those women, I decided I would never, ever be in somebody's company like that. That's a dangerous person."
Article continues below advertisement
nup_163425_0888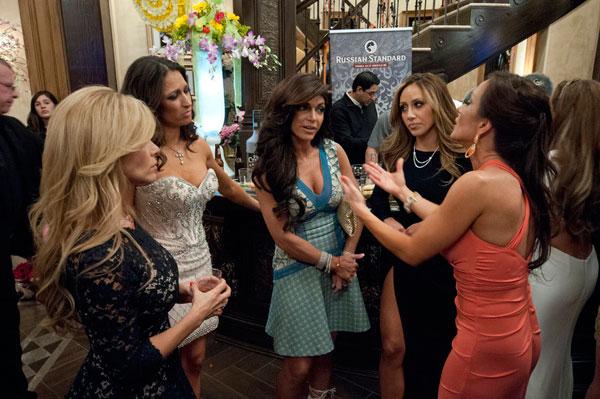 Better late than never? According to reports, Teresa and Joe arrived to the reunion three hours late! And that's not all — Teresa Aprea and Nicole Napolitano got into it with Teresa over Victoria Gotti's rumor.
Article continues below advertisement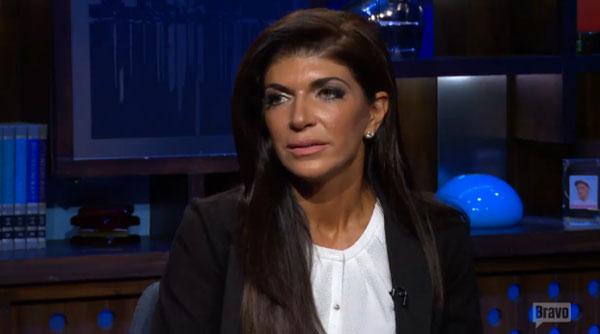 Teresa insisted on WWHL that she didn't understand the plea deal, but court documents prove she actually did! RadarOnline.com released documents that stated Teresa, "discussed it and all of its provisions, including those addressing the charges, sentencing, stipulations, waiver, forfeiture, and immigration consequences."
Article continues below advertisement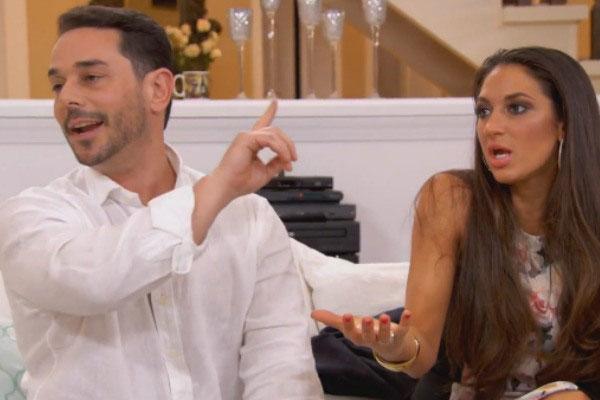 It's no surprise that Amber Marchese will pretty much be on her own during the reunion special thanks to her controversial husband Jim! RadarOnline.com reported that Dina called Amber to warn her that she wouldn't have any allies during the special. The source told the site: "Dina's plan was to scare Amber into thinking that she was going to be on her own at the reunion and that Dina wasn't going to help Amber at all."
Article continues below advertisement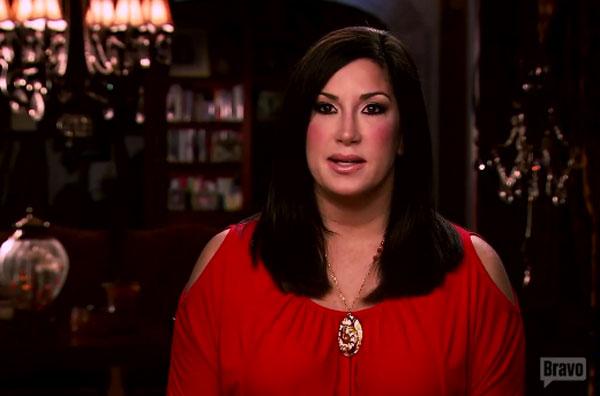 Is Jacqueline back for good? The original housewife has a recurring role this season, but RadarOnline.com reports that she may return full time! "Bravo has made it clear that they're interested in Jacqueline Laurita as a full time housewife in addition to Dina Manzo. However, Dina has made it clear she does not want to work with Jacqueline," said a source.