NEWS
RHONJ Stars Teresa & Rino Aprea, Nicole Napolitano & Bobby Ciasulli Open Up To OK! About Jim Marchese & Victoria Gotti Rumors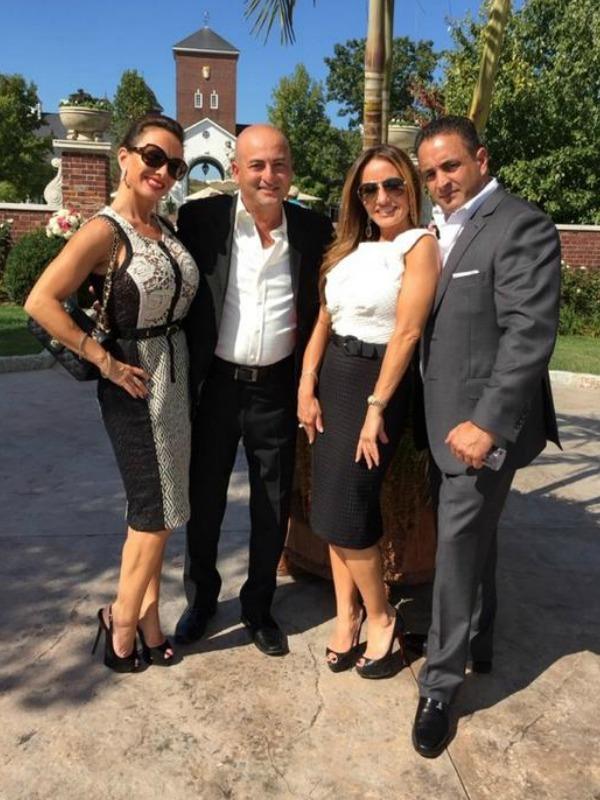 It may be hard to figure out what's true and what's false when watching the Real Housewives of New Jersey. From Victoria Gotti's bombshell claim that Rino Aprea cheated on his wife Teresa Aprea with her mother, to Jim Marchese accusing Bobby Ciasulli of talking behind Nicole Napolitano's back, it's one person's word against another.
Teresa, Rino, Nicole and Bobby exclusively opened up to OK! at the Concourse for the Kids event hosted by the Trump National Golf Club in New Jersey to set the record straight on all of the rumors they've encountered this season, and if Jim really did get banned from Florida and the final episode.
Article continues below advertisement
"He was sent with his bags packing. He wasn't there more than 12 hours," Bobby added. "They came to Florida with an agenda to cause trouble. Friendships have been ruined because of it. At the end of the day, when all the truth comes out, their plan is going to wind up backfiring."
As RadarOnline.com reported, Jim's feuds forced producers to forbid him from attending the finale.
22 Questions We Need Answered in the Real Housewives of New York Reunion
Article continues below advertisement
"When that show was over, it was over for me, everything was done," Rino added. "When he insulted my wife, my sister-in-law, and every other women in that house that day, and the things that he was saying to those women, I decided I would never, ever be in somebody's company like that. That's a dangerous person."
When asked about the rumor that was dubbed one of the biggest bombshells in RHONJ history, Teresa and Rino confirmed that it was false.
"People do things for money," Teresa said. "When you're a has-been, you do anything to put your name in the spotlight and get on TV."
10 Things We Learned from the Season Finale of Real Housewives of New Jersey
But Jim's rumors not only hurt the Aprea's, but also Nicole and her boyfriend Bobby. After offending Bobby during Sunday night's episode by saying that he wasn't a man for proposing to his girlfriend of one year, Jim told Nicole that Bobby cheated on her.
Article continues below advertisement
"We know who we are, we know what the truth is," said Bobby when asked if their relationship has been harmed by the rumors. "And we stand together and we deal with it. There is a lot of stuff being said out there and none of it is true."
But will the housewives ever be able to forgive Jim?
"I live my life where if I feel someone is really sorry for what they did, I forgive," Nicole said. "I don't know if I can forget."
Who do you believe? Sound off in the comments below!