PHOTOS
Laura Harrier And New BF Justin Theroux Go To Louis Vuitton Show — Separately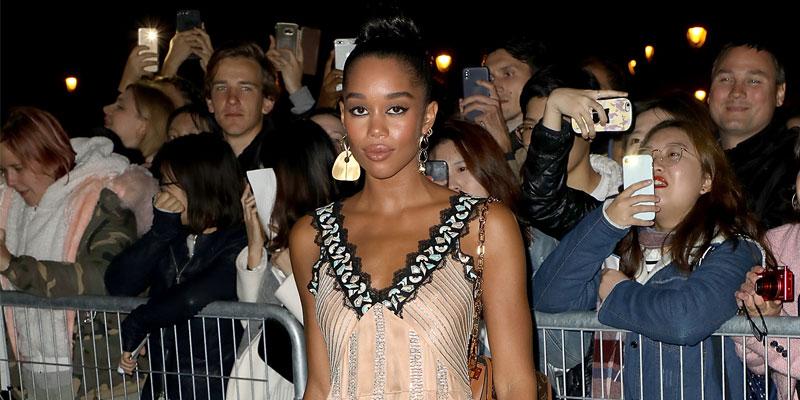 Article continues below advertisement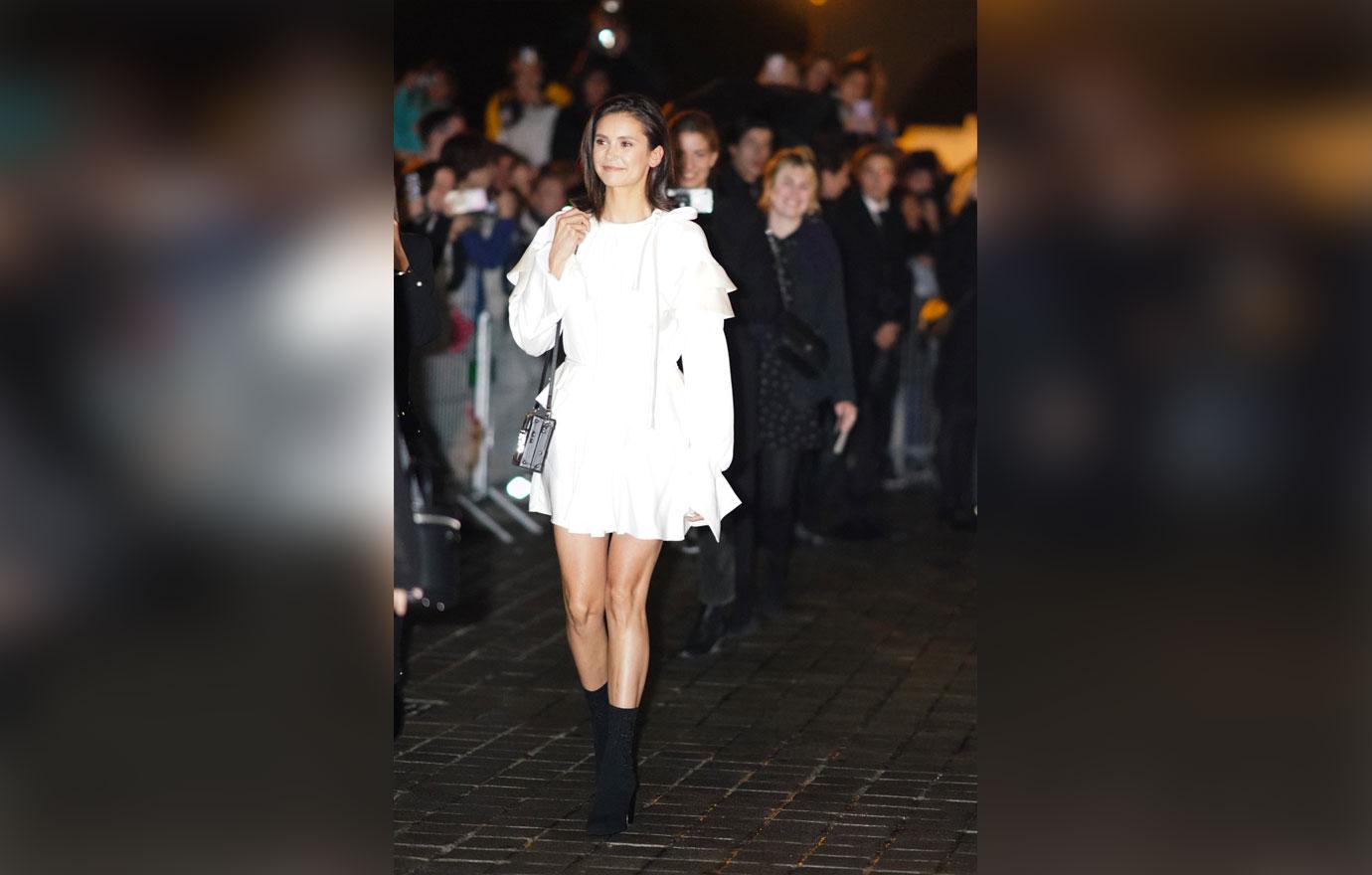 Nina Dobrev also went to the show after a day spent with her mother exploring the streets of Paris. The Vampire Diaries actress looked effortlessly fabulous in a long sleeve, layered white dress and black, heeled boots.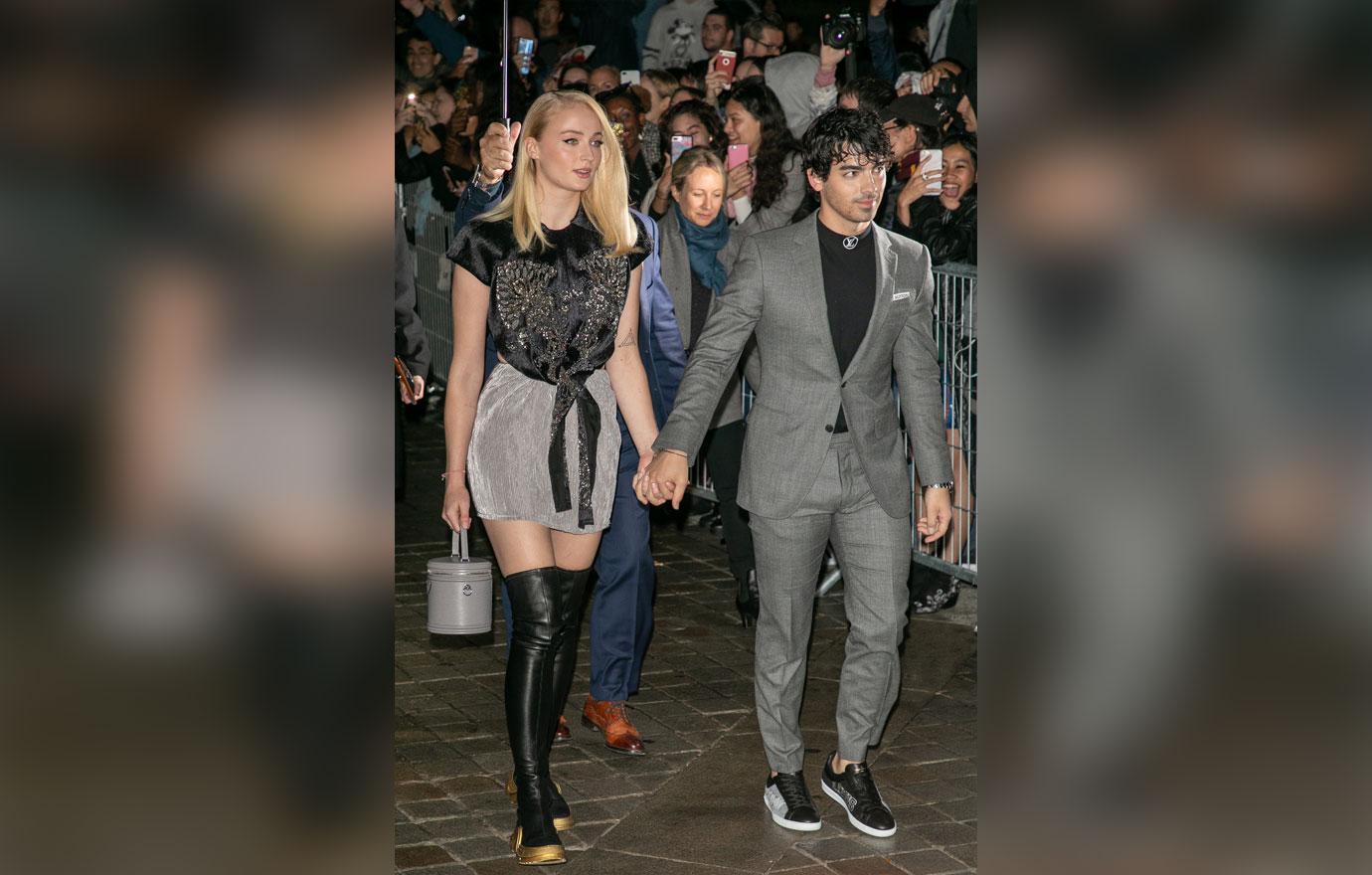 Another couple in attendance was soon-to-be-hitched Joe and Sophie. The pair was glowing as they walked into the event hand-in-hand. The 29-year-old looked dapper in a grey suit and a black dress shirt. He opted for black sneakers on his feet an kept his hair in his usual curly state.
The blonde matched her boo in a grey skirt and a black-patterned top. She kept her hair straight and accessorized with a grey bag and gold detailed thigh-high black sneaker boots.
Article continues below advertisement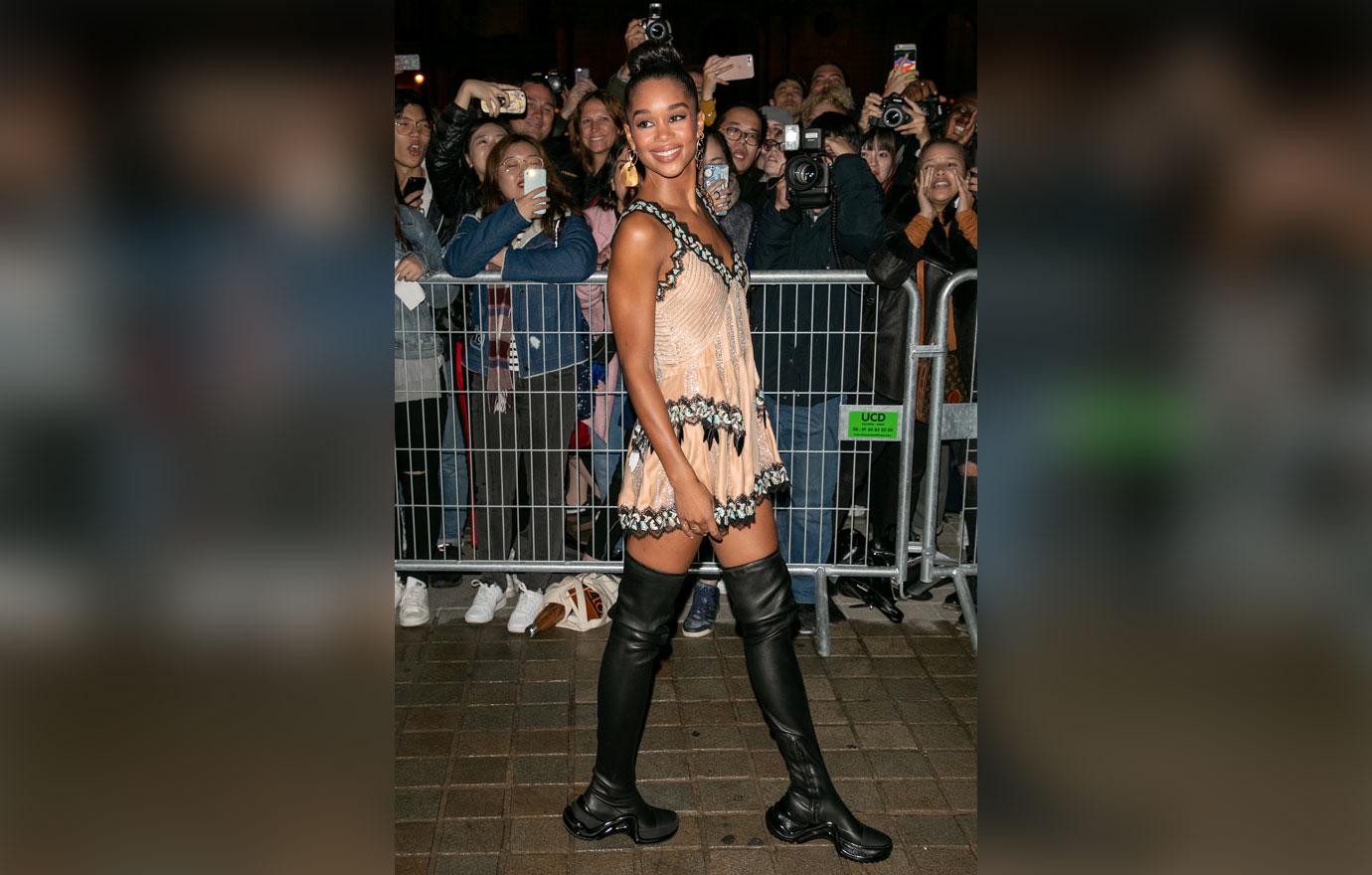 It's pretty likely that Laura, 28, and Justin, 47, met while working with Louis Vuitton, as they have both been apart of recent campaigns for the brand. The Leftovers star has been pretty low-key about who he is dating since his breakup with Jennifer Aniston in 2017, although he has been spotted with the 28-year-old model more than once over the last few months. The couple was spotted together in the South of France while attending Louis Vuitton Cruise 2019, and then on Monday strolling the streets of Paris.
Nevertheless, the couple decided to attend the french brand's show last night, on their own terms.
The Spider-Man: Homecoming actress looked fashionable in her thigh-high black sneaker boots and her beige tank-top mini dress. The ensemble featured light blue and white sequins and she kept her hair pinned back into a sleek bun.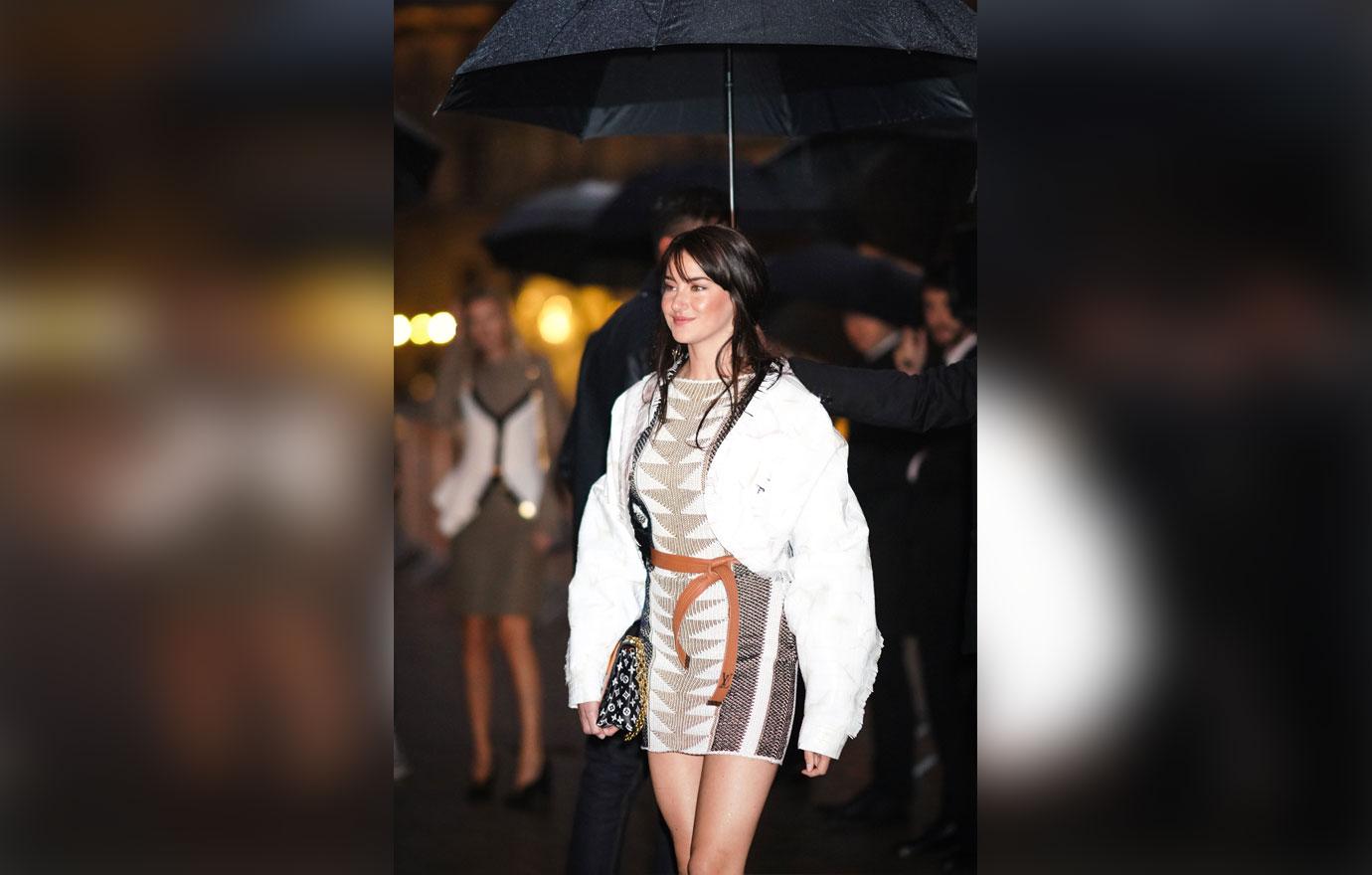 Big Little Lies actress Shailene looked gorgeous as she showed off her figure in a fitted beige-toned mini skirt and a oversize white jacket. The brunette paired her outfit with a black and red structured LV bag and kept her makeup simple yet glamorous for the event.
Article continues below advertisement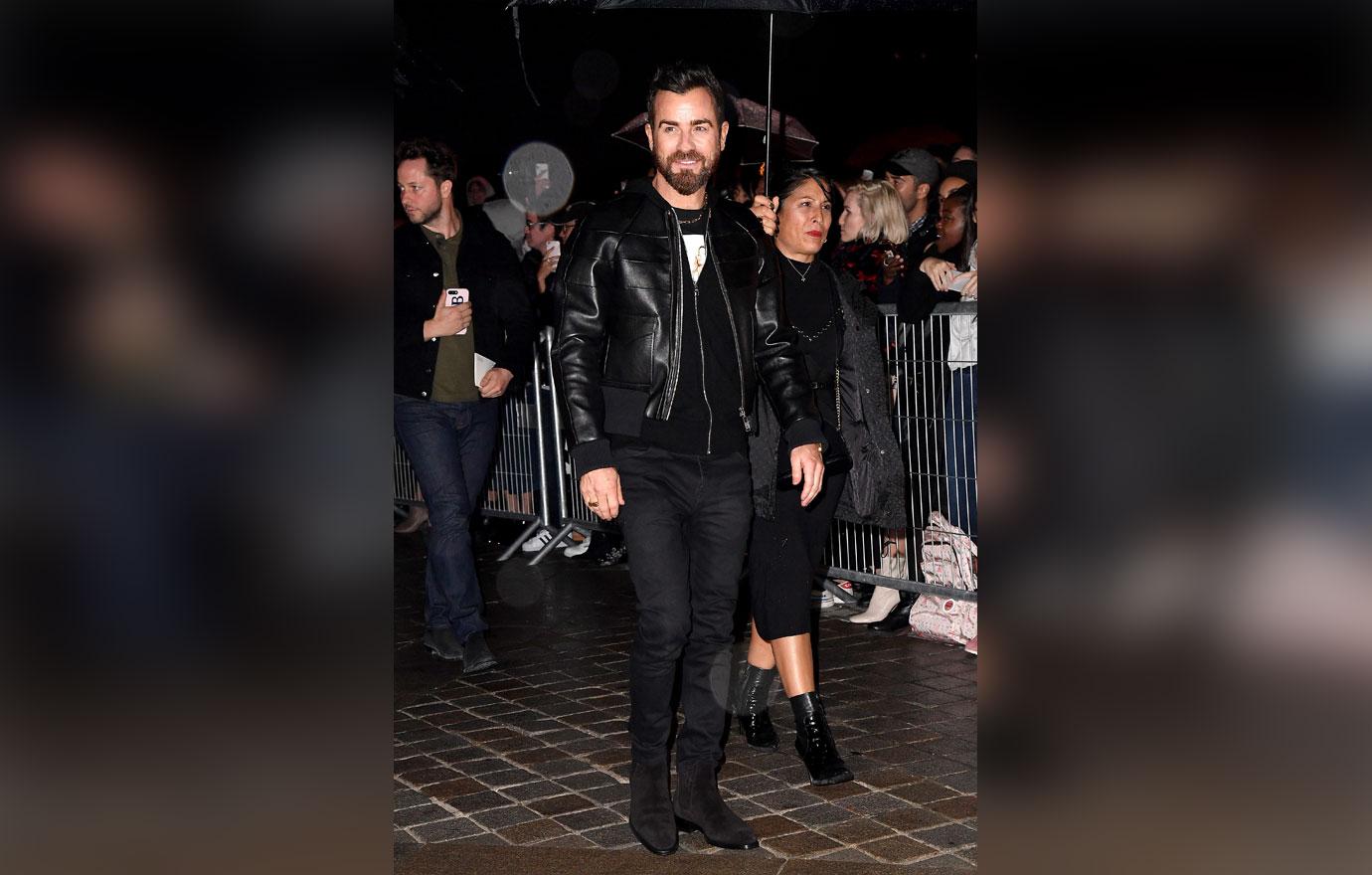 Justin kept things classic and edgy in his black pants and leather jacket look. He pulled off his well groomed beard and accessorized with dark suede boots and a hoodie.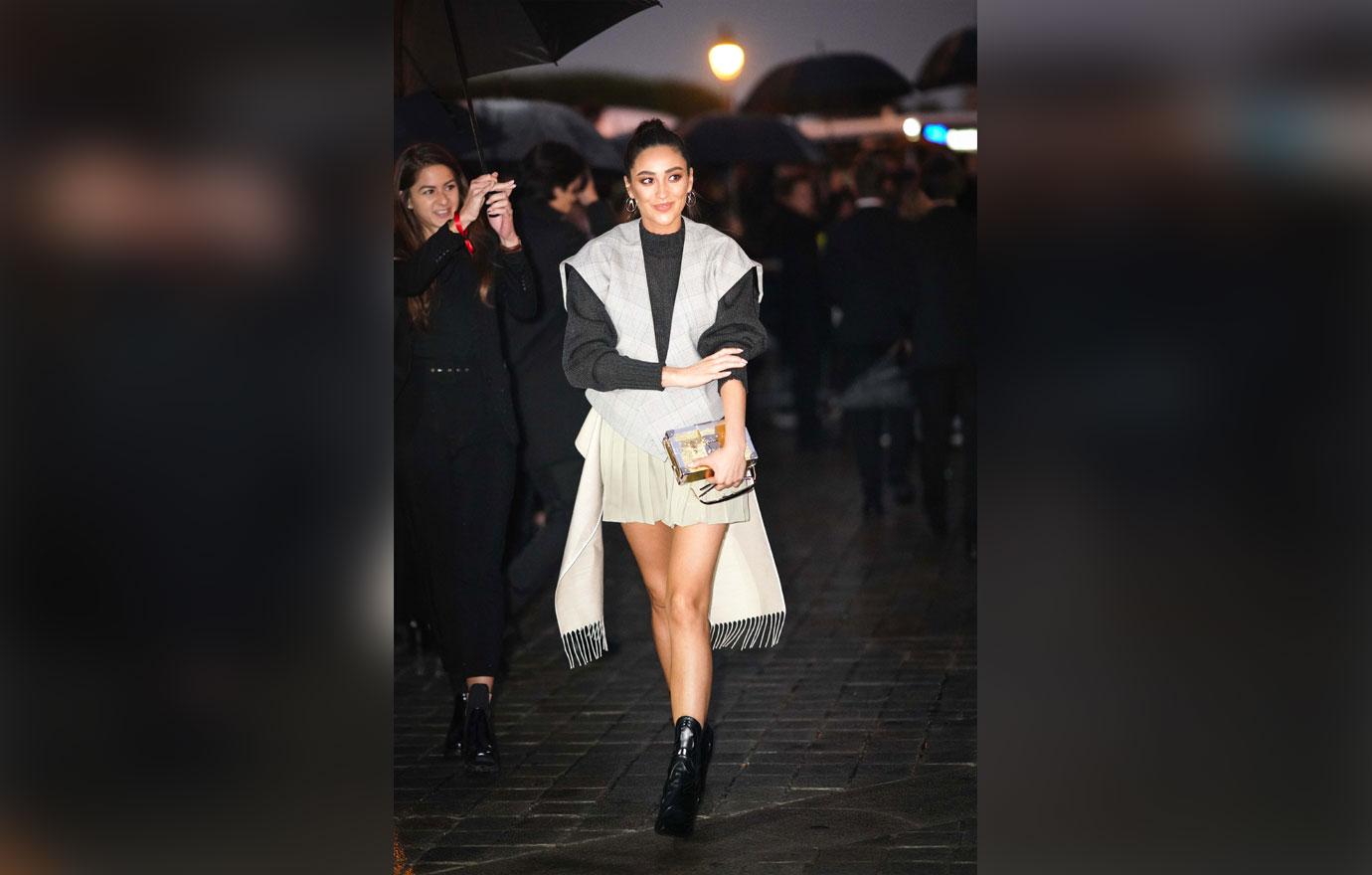 Pretty Little Liar's Shay Mitchell looked as beautiful as ever in her layered fall look. She kept her hair pinned back into a sleek ponytail and opted for a off-white pleated skirt and a long-sleeve dark grey sweater. The actress wore black heeled boots and paired her outfit with a gold clutch.
Which celeb look is your favorite? Let us know in the comments.