PHOTOS
Meghan King Edmonds & Ex-Husband Jim Edmonds' Threesome Partner Revealed!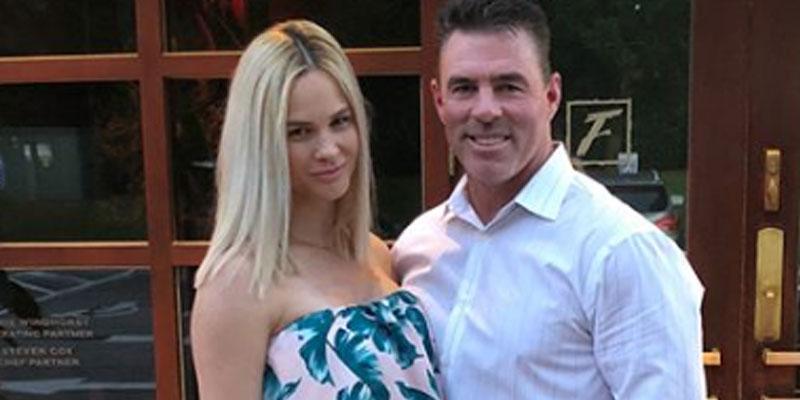 Article continues below advertisement
According to Page Six, the partner has been identified as 35-year-old Kortnie O'Connor. Sources confirmed to the outlet that Jim, 49, and Kortnie are now dating.
Meghan, 35, said on her Intimate Knowledge podcast earlier this week that the MLB player recently took the woman on a trip to Cabo San Lucas. The Real Housewives of Orange County star also explained to her cohosts Brooke Burke and Lila Darville how she felt about having a threesome so early on in her marriage. Meghan married Jim in 2014 before splitting in October 2019.
Article continues below advertisement
Jim's rep told Page Six on January 23, "Jim is separated from his wife and getting a divorce; if he wants to go to Cabo with a friend, that is no one else's business."
"We had just gotten married and I knew that Jim had this bad boy kind of past," Meghan said on the show. "We were newlyweds and trying to have fun and he wanted to have a threesome. I thought about it and I thought, 'OK, maybe, yeah sure.'"
MORE ON:
Meghan King Edmonds
Article continues below advertisement
"So, we decided to have a threesome — a consensual, adult decision — with a friend of mine. I felt very comfortable with her," the Bravo star added. The blogger said her friendship with Kortnie is no more. "When he goes to Cabo for a birthday party, from my understanding, he takes this girl with him. This threesome girl," the mother of three said. "This girl who I thought was my friend. I cast aside my uncomfortability with a threesome."
Meghan then sobbed on her podcast and added that she "wasn't proud" of the intercourse and felt "shame."
Article continues below advertisement
Jim denied that he had an affair with Kortnie and told Us Weekly on January 20 that he hadn't "spoken to this girl in years." Kortnie is a former model from Orange County, California. She previously posed for Playboy and was the magazine's "Cyber Girl of the Month" in 2007. She has also been featured in music videos for musicians like Nickelback, Saliva and Hinder.