PHOTOS
Meghan Markle, Prince Harry & Their Small Bump Complete Their 16-Day Royal Tour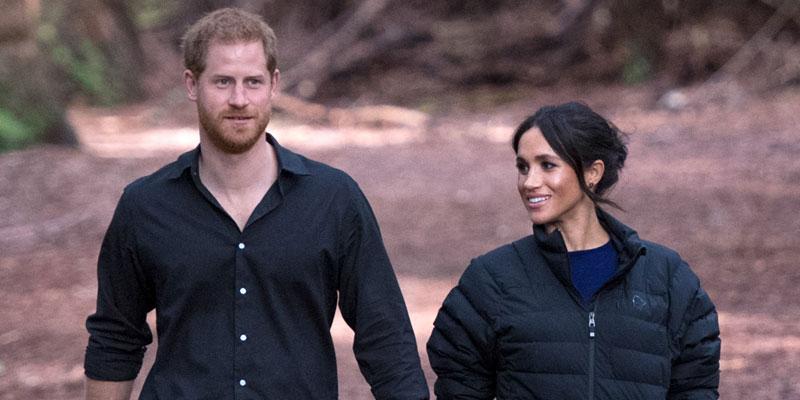 It's finally over! Meghan Markle and Prince Harry finished their 16-day tour through Australia, Fiji, Tonga, and lastly New Zealand. The Duke and Duchess were especially enamored by each other and never too far apart after the announcement that they are expecting a baby.
Article continues below advertisement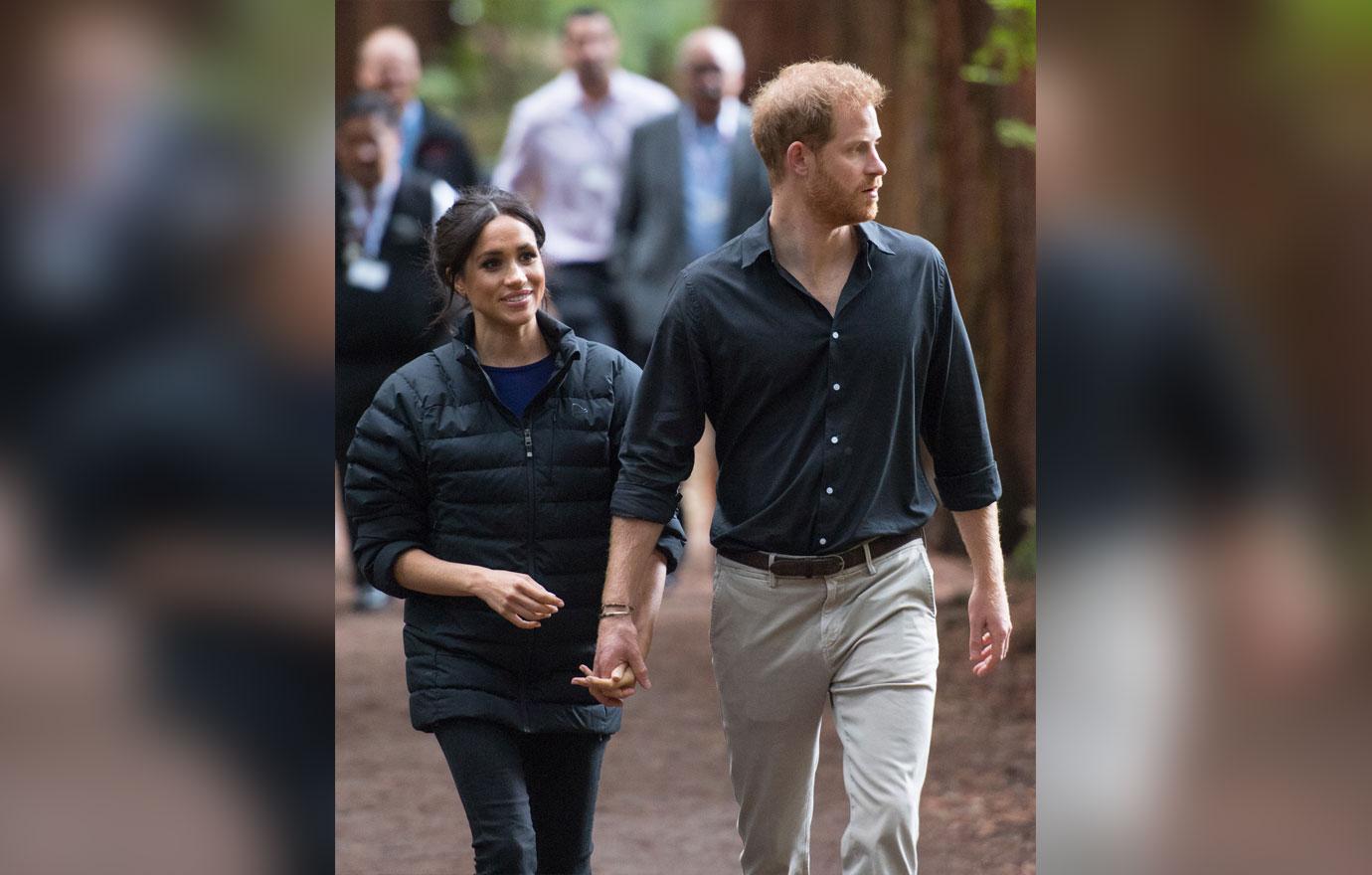 On the couples' last day through New Zealand, they took a stroll through the woods after walking across a suspension bridge supported by 117-year-old Redwood trees.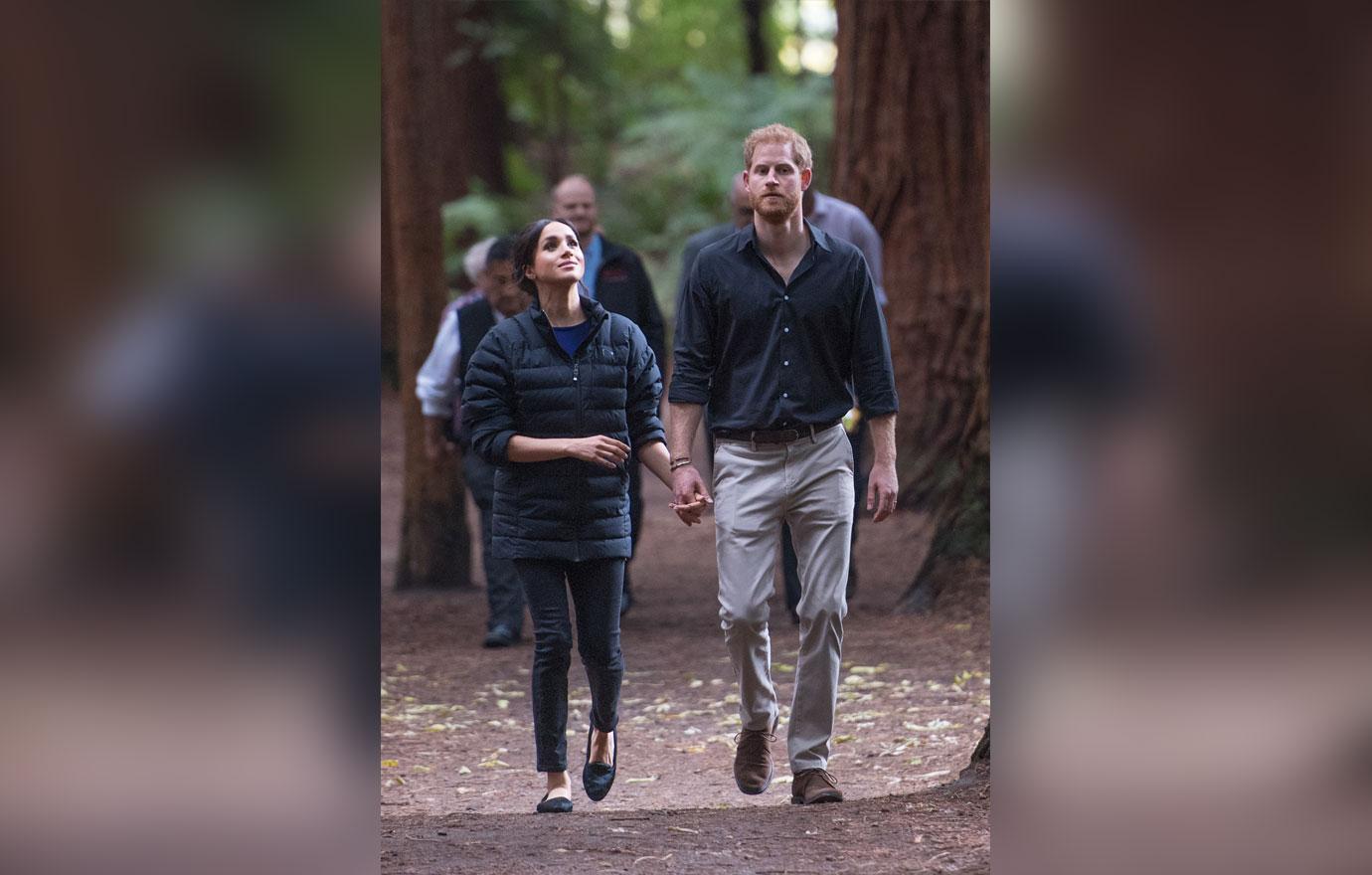 Meghan and Harry ditched their formal attire for a much more casual look. Meghan wore a large puffer jacket that concealed her baby bump, jeans, and flats. Harry wore a matching navy blue button-down and gray pants.
Article continues below advertisement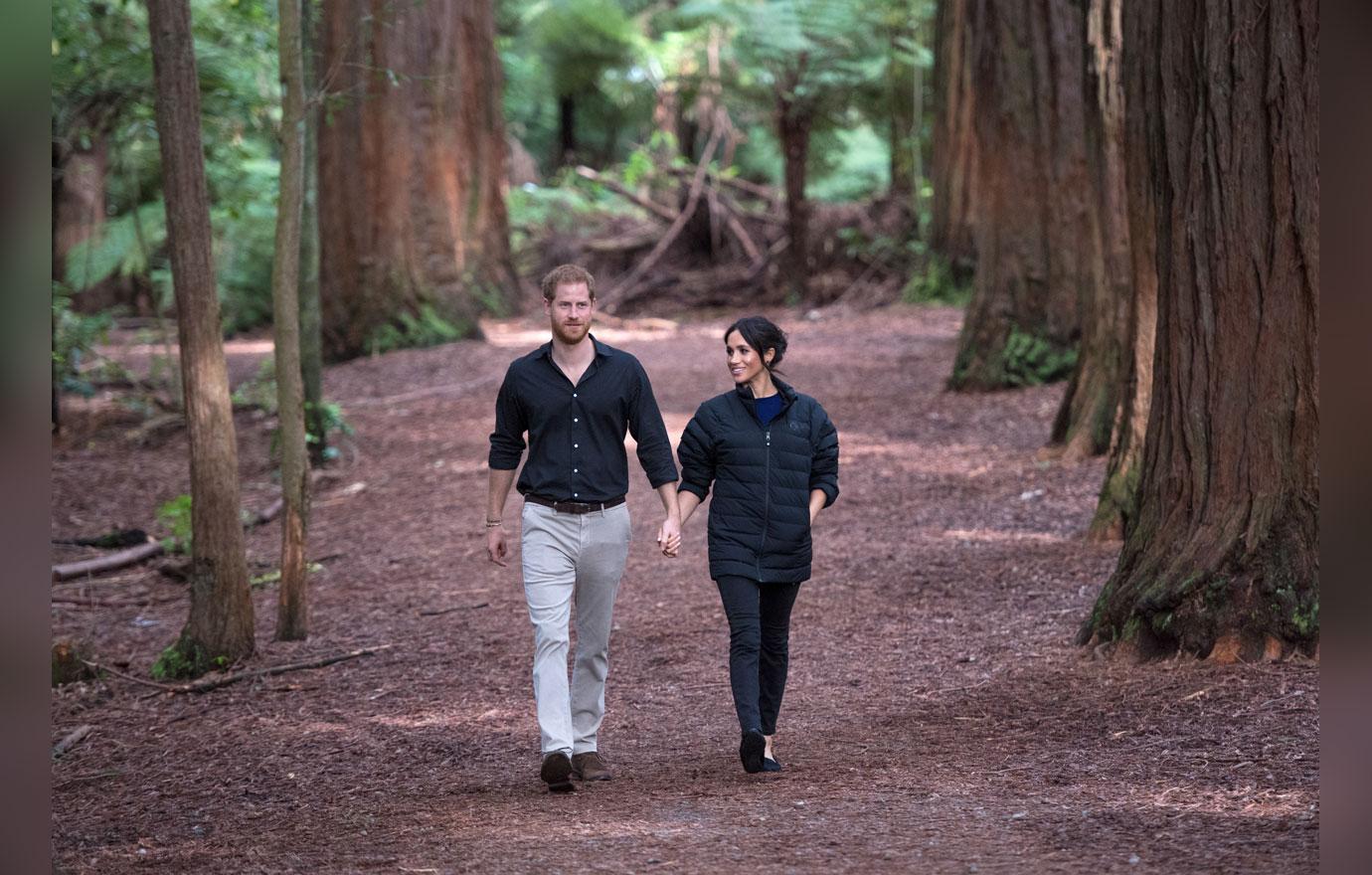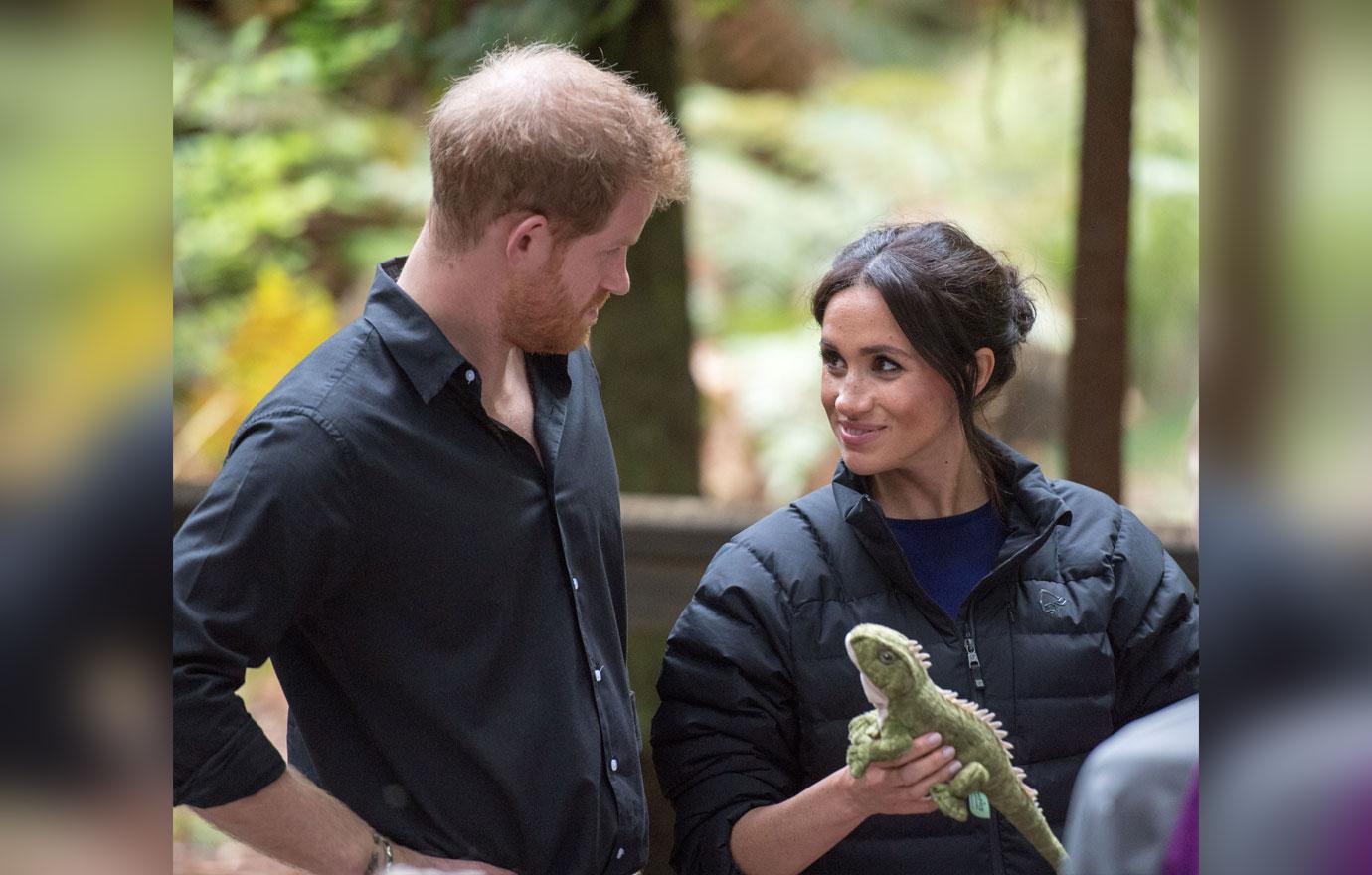 Meghan even got to take home a special souvenir reptile for their little one. At the beginning of their New Zealand leg of the tour, Harry shared a special message. "From myself, my wife, and our little bump, we are so grateful to be here," he said. "We bring blessings from my grandmother the Queen and our family. We are so grateful for your hospitality and the work to look after this beautiful place."
Article continues below advertisement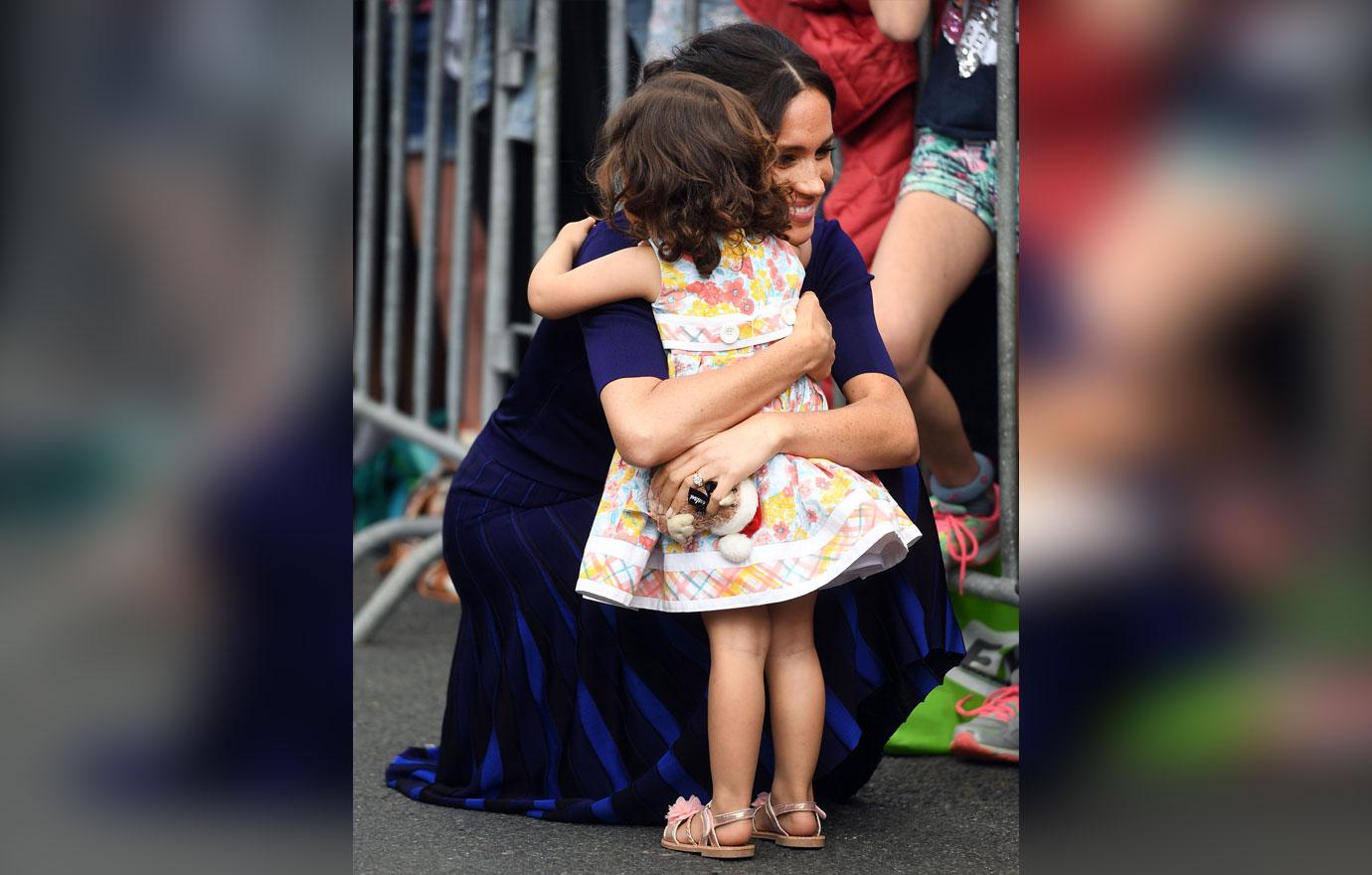 The Duchess, in particular, broke Royal protocol throughout the tour to hug children of all ages as her maternal instincts kicked in.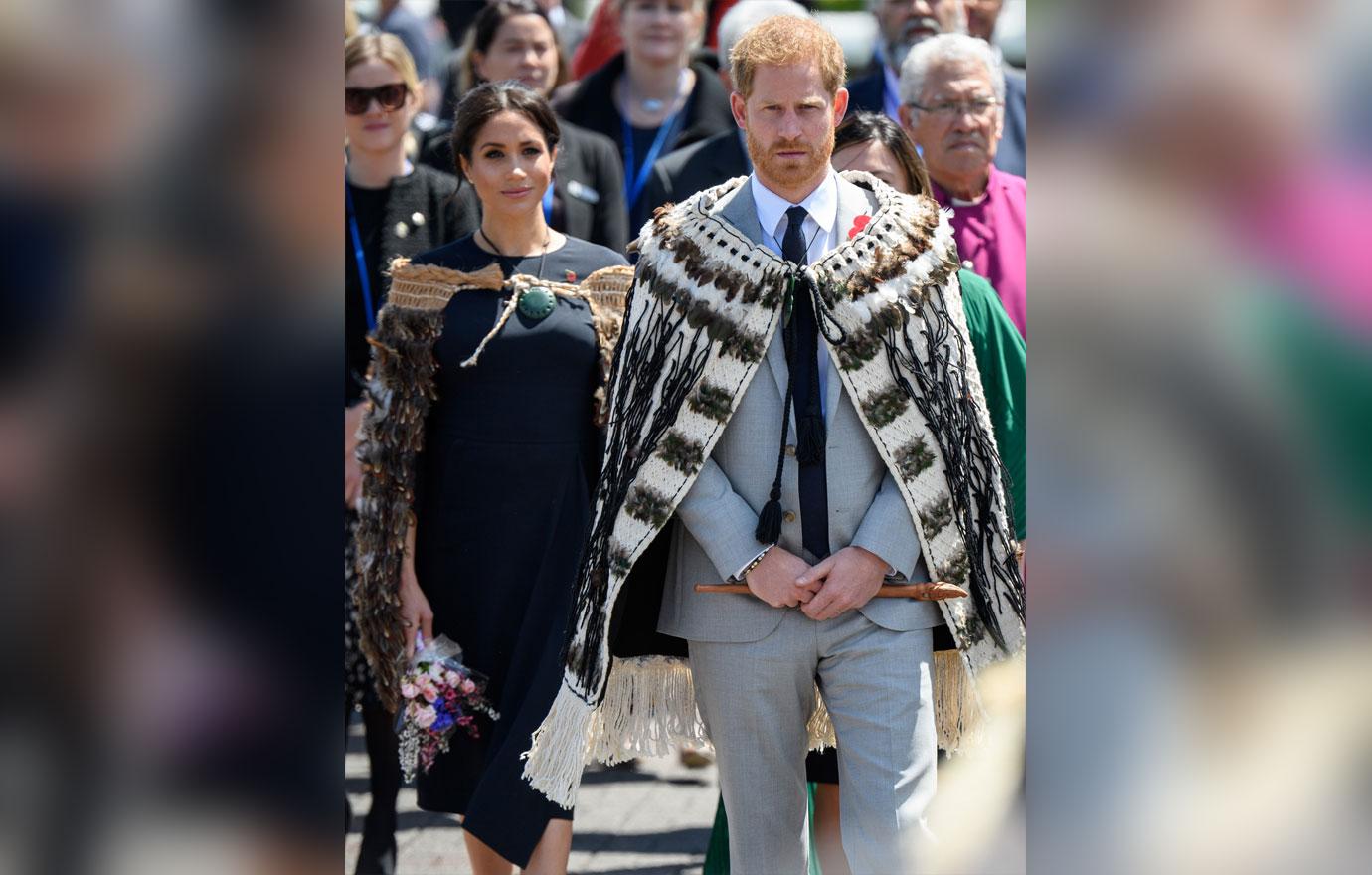 Harry gave one last speech in traditional New Zealand garb to close out the journey. "One of the joys of our visit to New Zealand has been the opportunity to meet so many young New Zealanders who are devoting their talents and energy to making a difference," he said.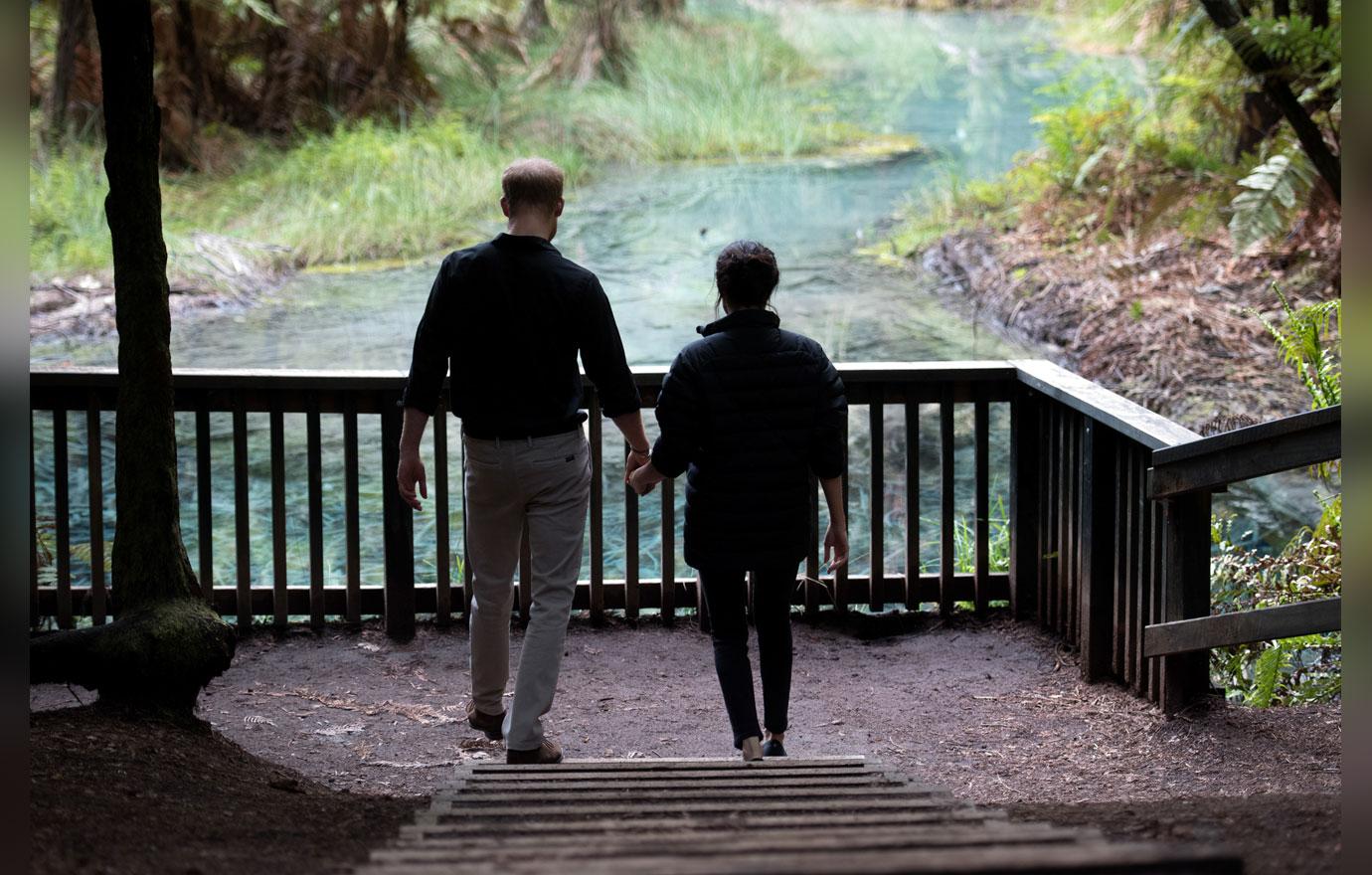 What do you think Meghan and Harry will be up to once they return home? Sound off in the comments!