PHOTOS
Watch! Miley Cyrus Doesn't Recognize Her Own Song on 'The Tonight Show Starring Jimmy Fallon'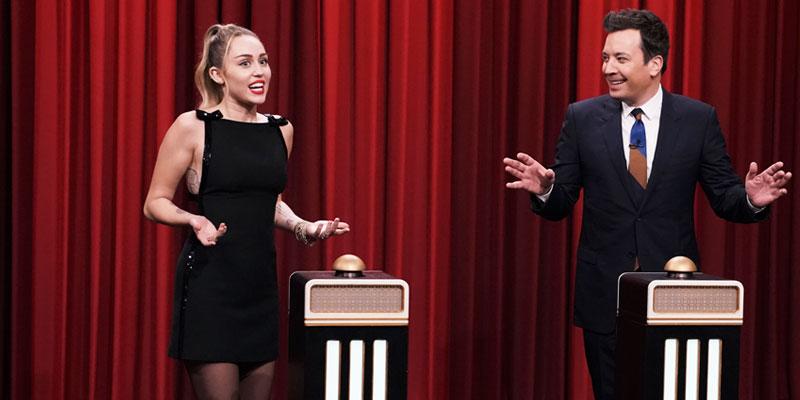 There are plenty of people out there who can recognize a Miley Cyrus song the second it starts to play but she is not one of them! The singer did not catch an instrumental version of her own tune while playing a game of "Name that Song" against Jimmy Fallon on The Tonight Show. Scroll through for the hilarious video!
Article continues below advertisement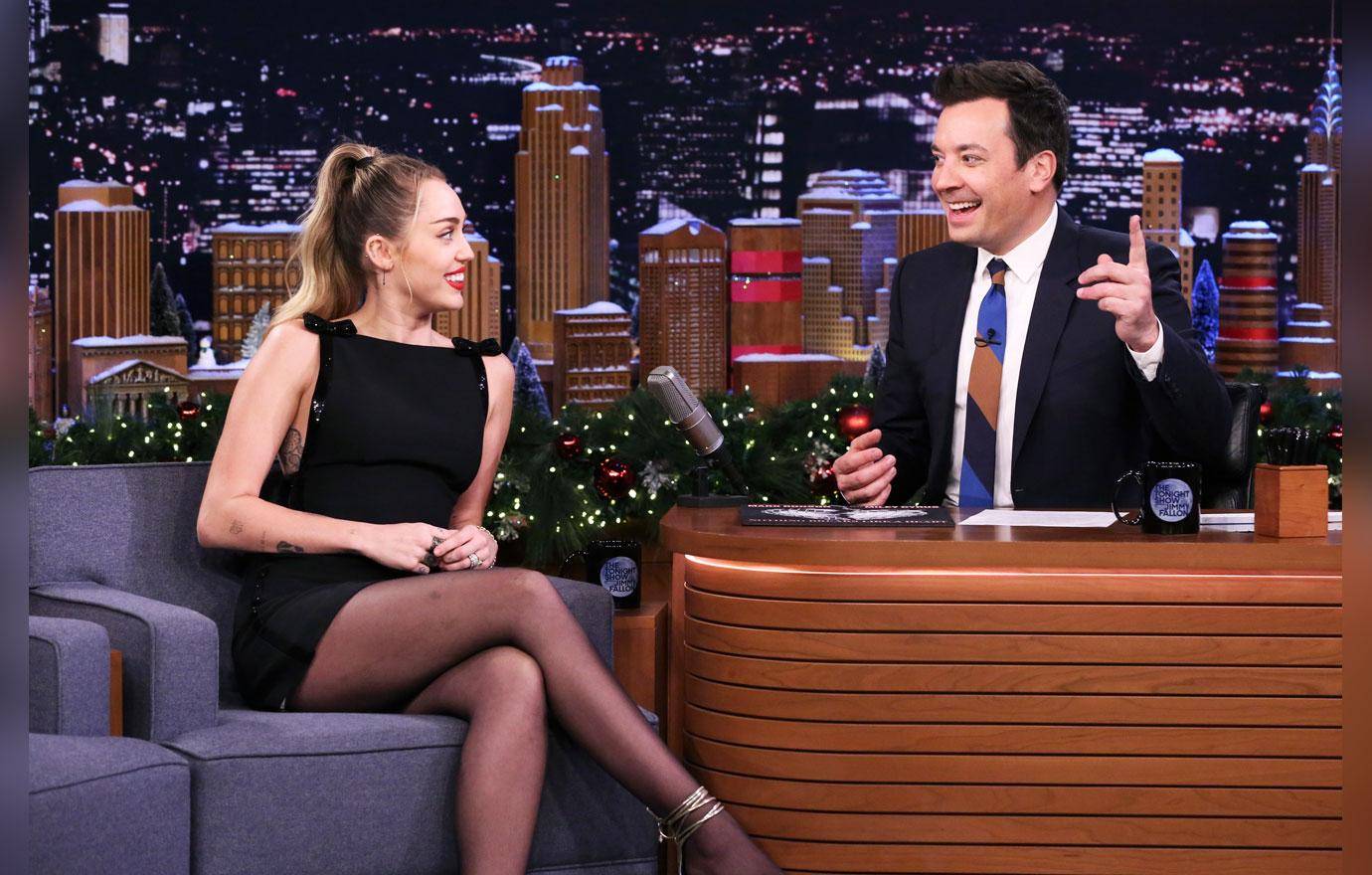 Miley and Jimmy faced off several times. Jimmy started off hot guessing the first two songs before she did.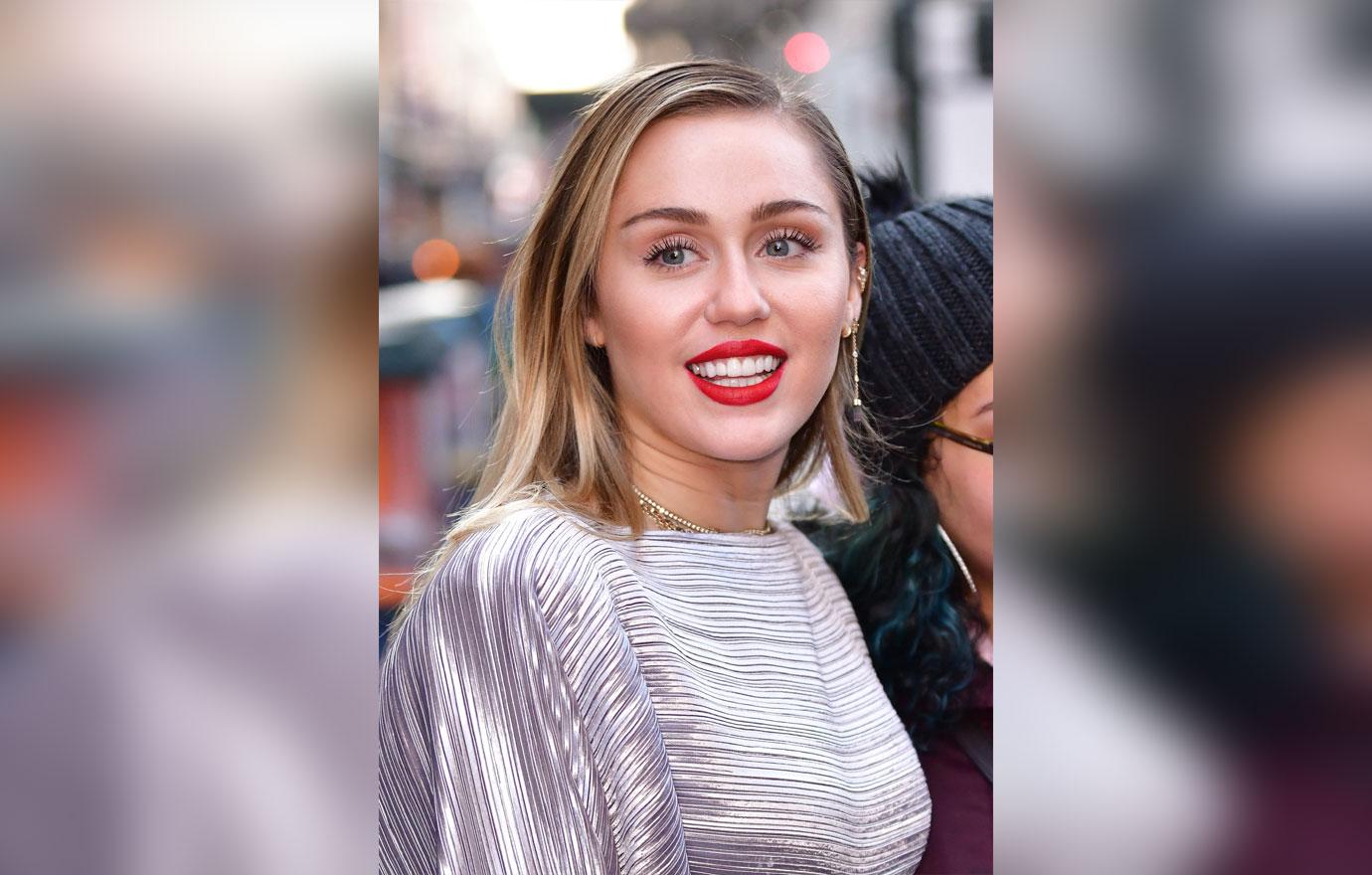 Article continues below advertisement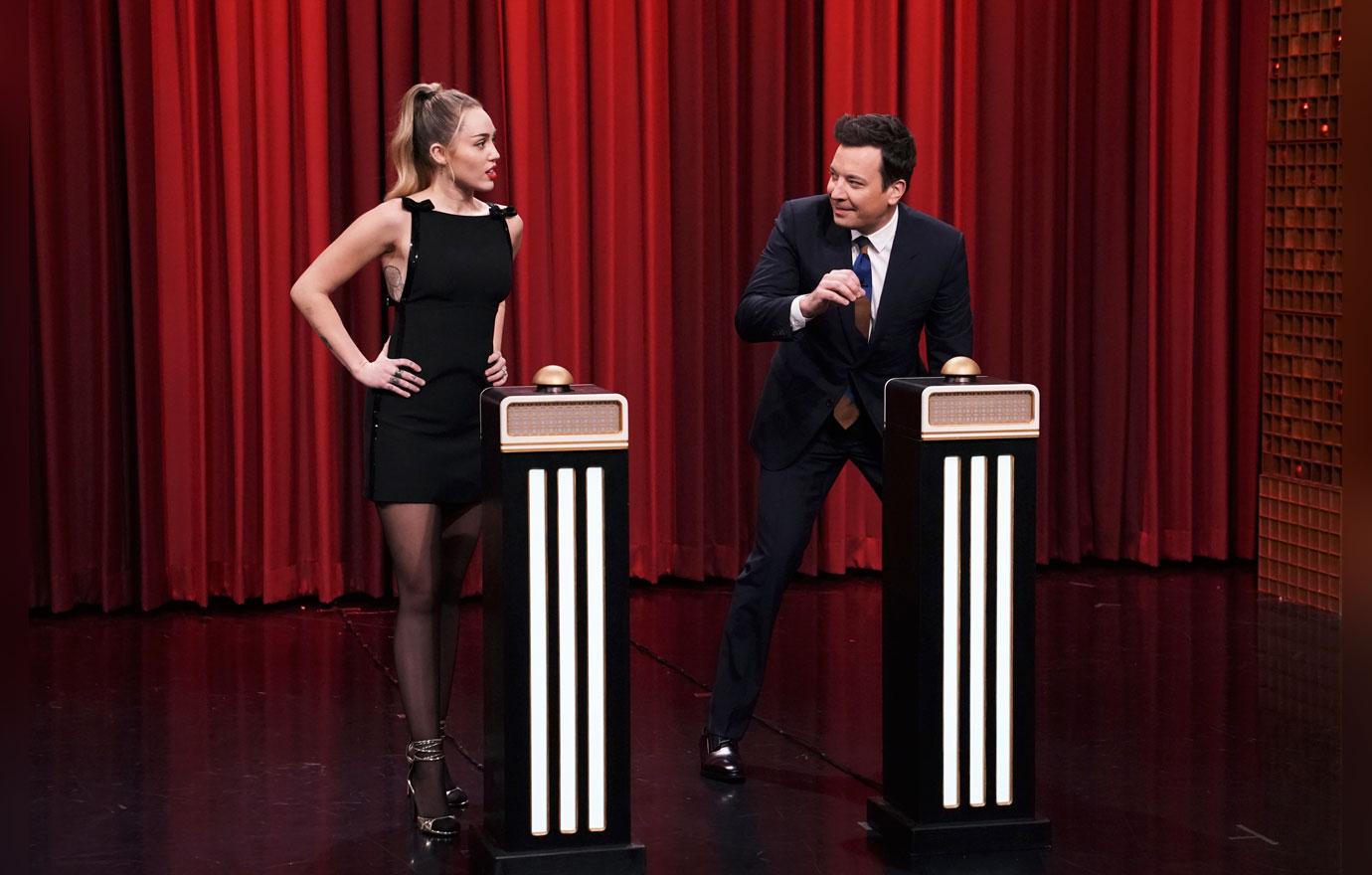 The next song they had to guess was one of her hits. It took her a long time to guess it and when she finally did, Jimmy didn't miss the opportunity to make a joke. He said, "It took you that long to get that one? I wish I had a no. 1 song they could play."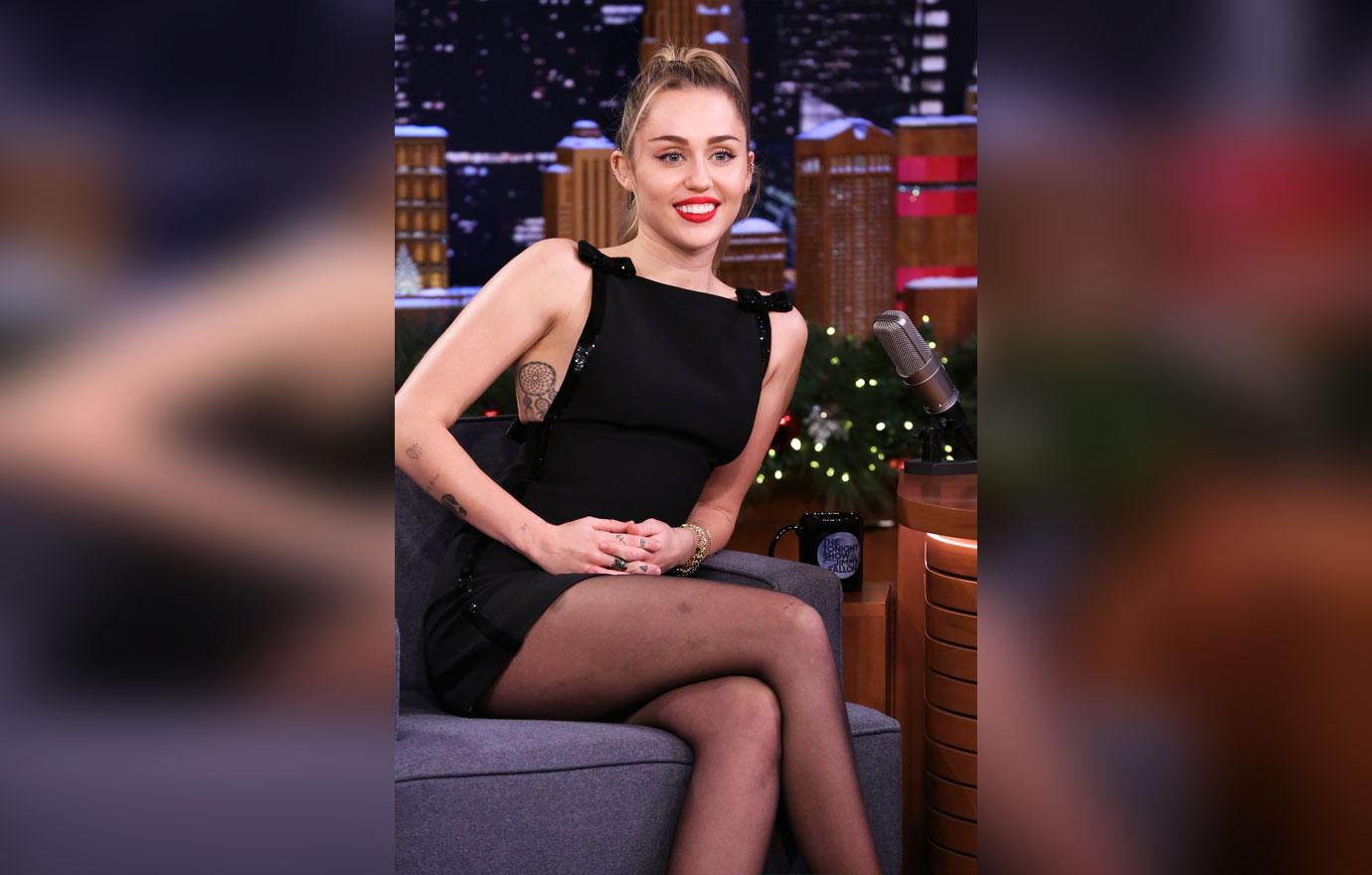 After their fun and games, Miley sat down for an interview where she dished on her upcoming Saturday Night Live performance, her single with Mark Ronson "Nothing Breaks Like a Heart," and her John Lennon cover "(Happy Xmas) War Is Over." The song dropped at midnight.
Article continues below advertisement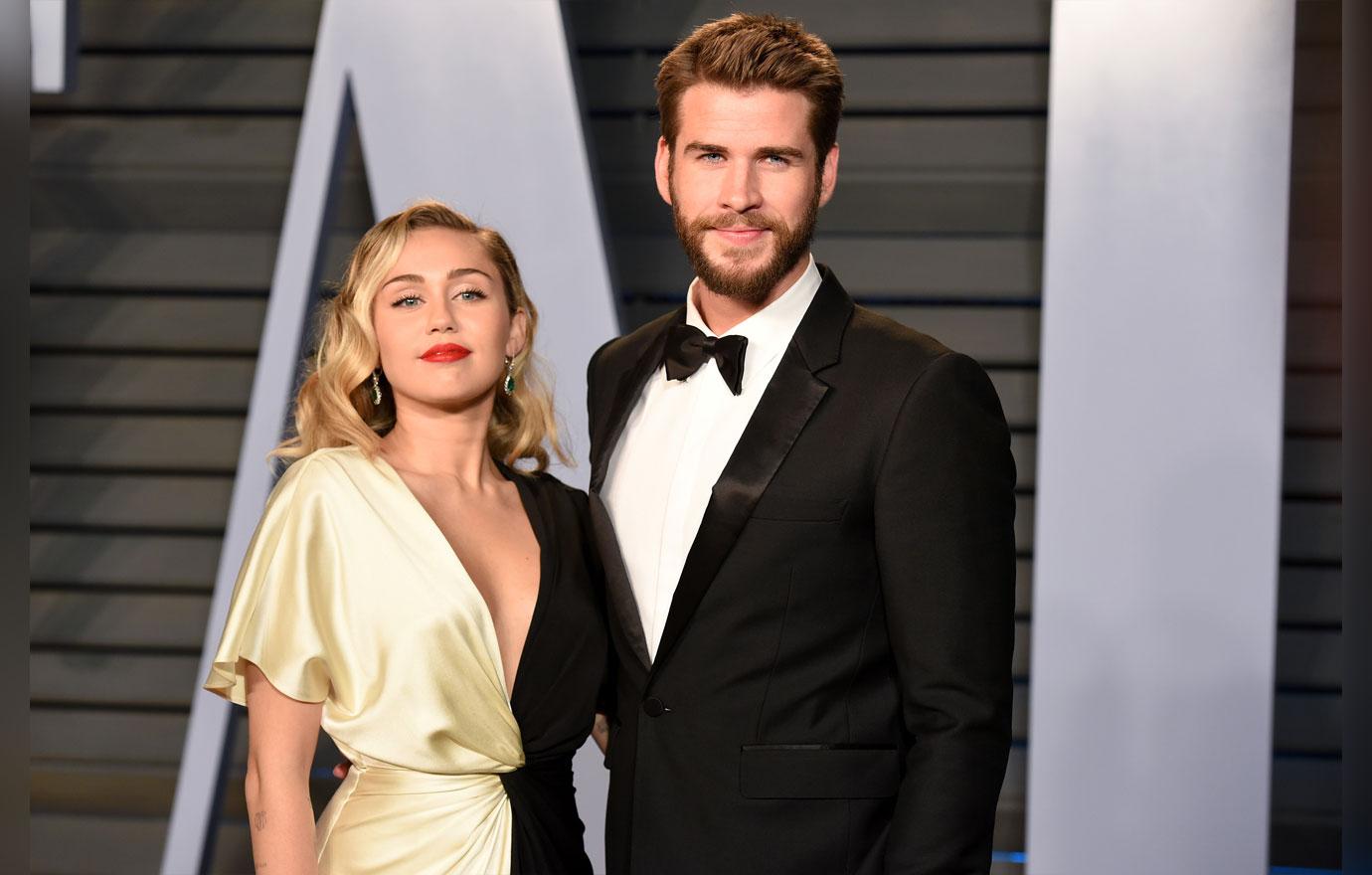 The star also discussed the California Wildfires with Jimmy. She shared how much they impacted her and the way she and beau Liam Hemsworth gave back. Unfortunately, Miley and Liam lost their home due to the fire, but all of their animals were saved.
Watch the clip above to see how it all unfolded and how Miley reacted when she realized what the song was.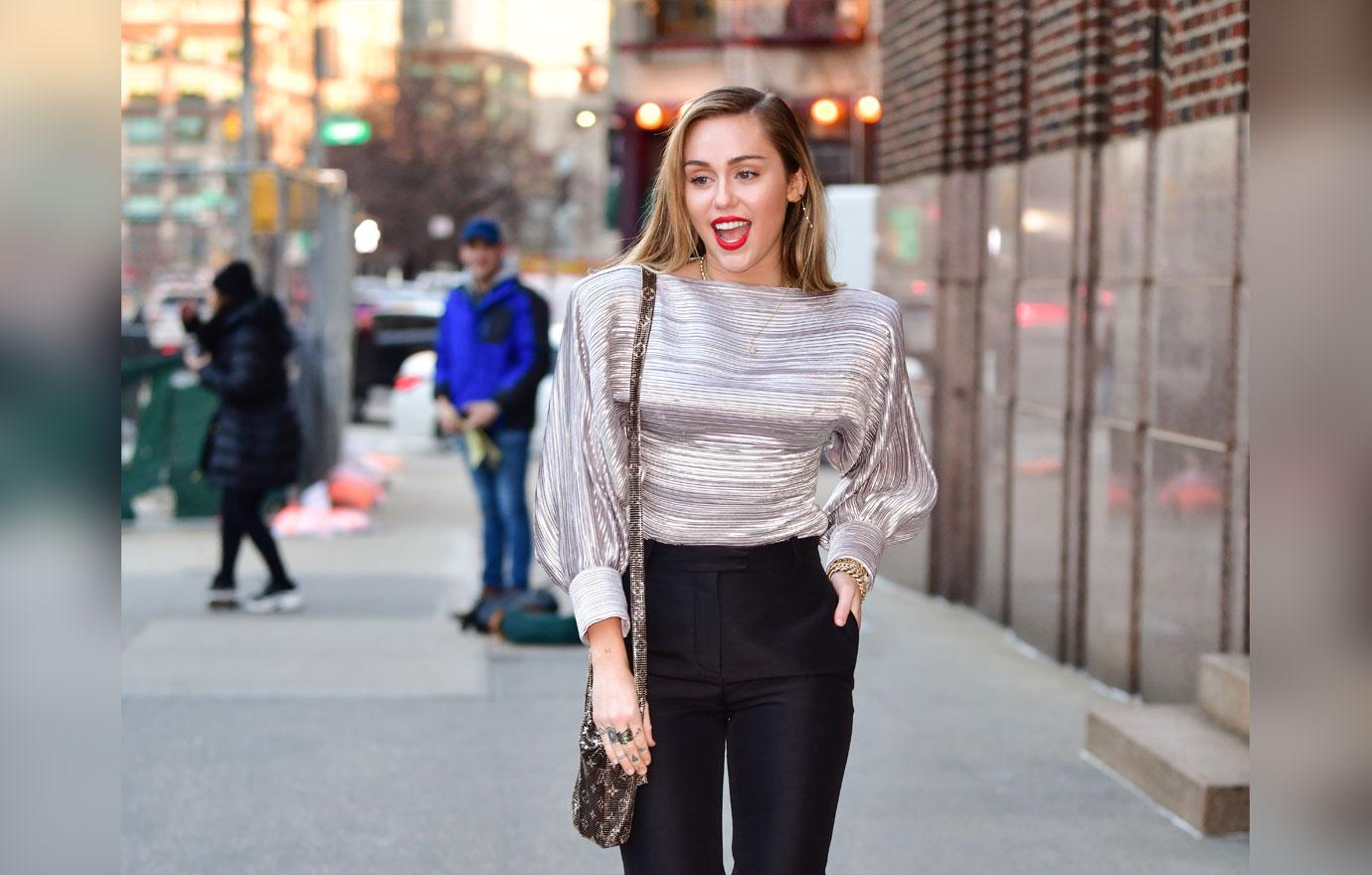 What do you think of Miley's appearance on the show? Let us know in the comments.