PHOTOS
NeNe Leakes Slams Her Husband Gregg Amid Cancer Battle — 'Mean, Grouchy, Evil'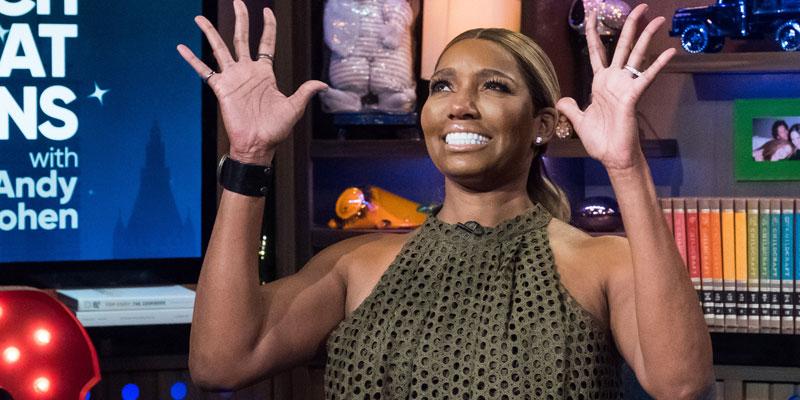 NeNe Leakes opened up about her husband Gregg's battle with colon cancer on the Real Housewives of Atlanta. She admitted his diagnosis has been hard on her marriage especially in lieu of his decision not to go through chemotherapy. Yesterday, November 29, the couple appeared to enter an all-out war as tensions between them have increased.
Article continues below advertisement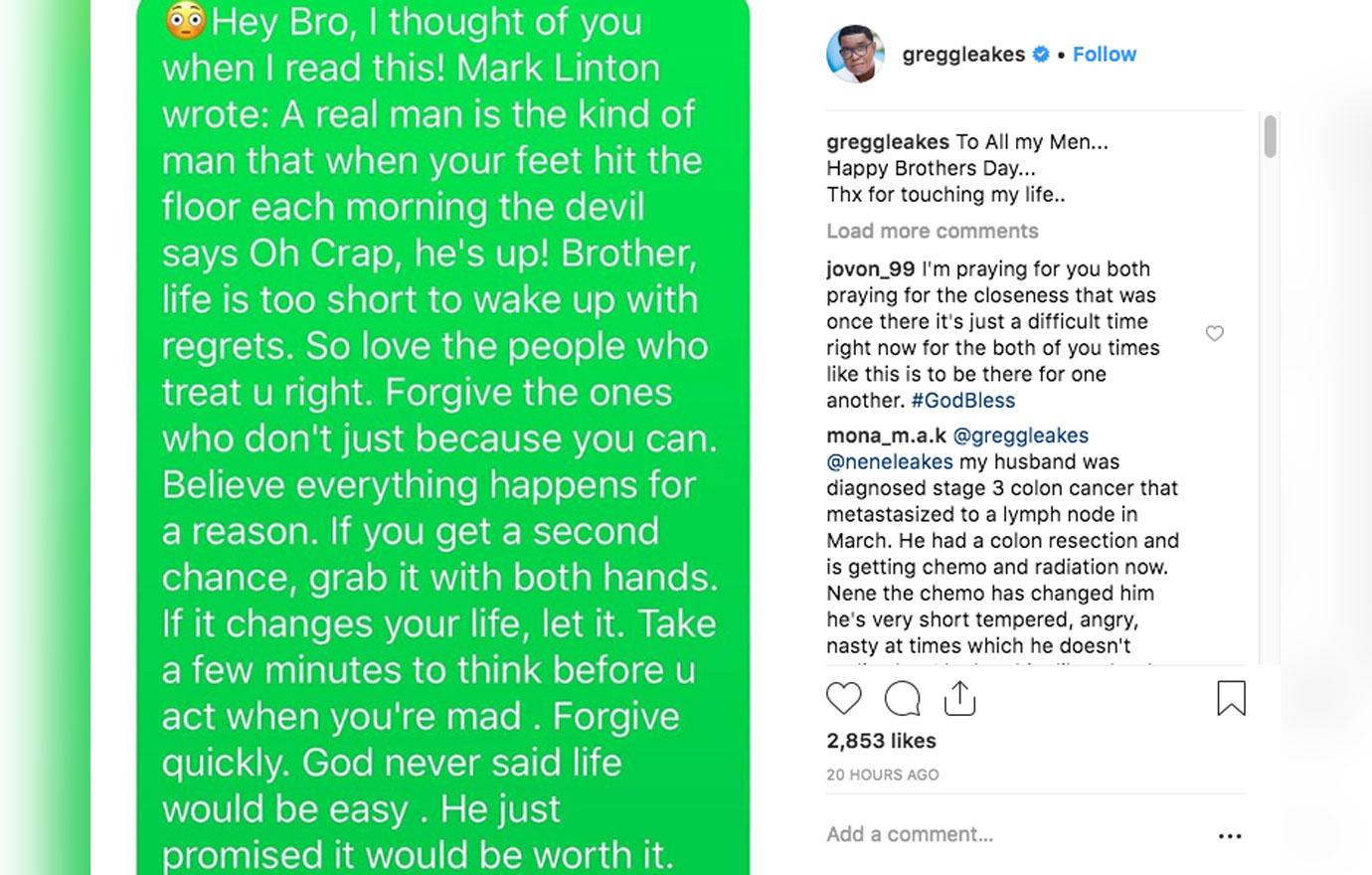 Greg posted a text message he received on Instagram. It read in part, "Brother, life is too short to wake up with regrets. So love the people who treat u right."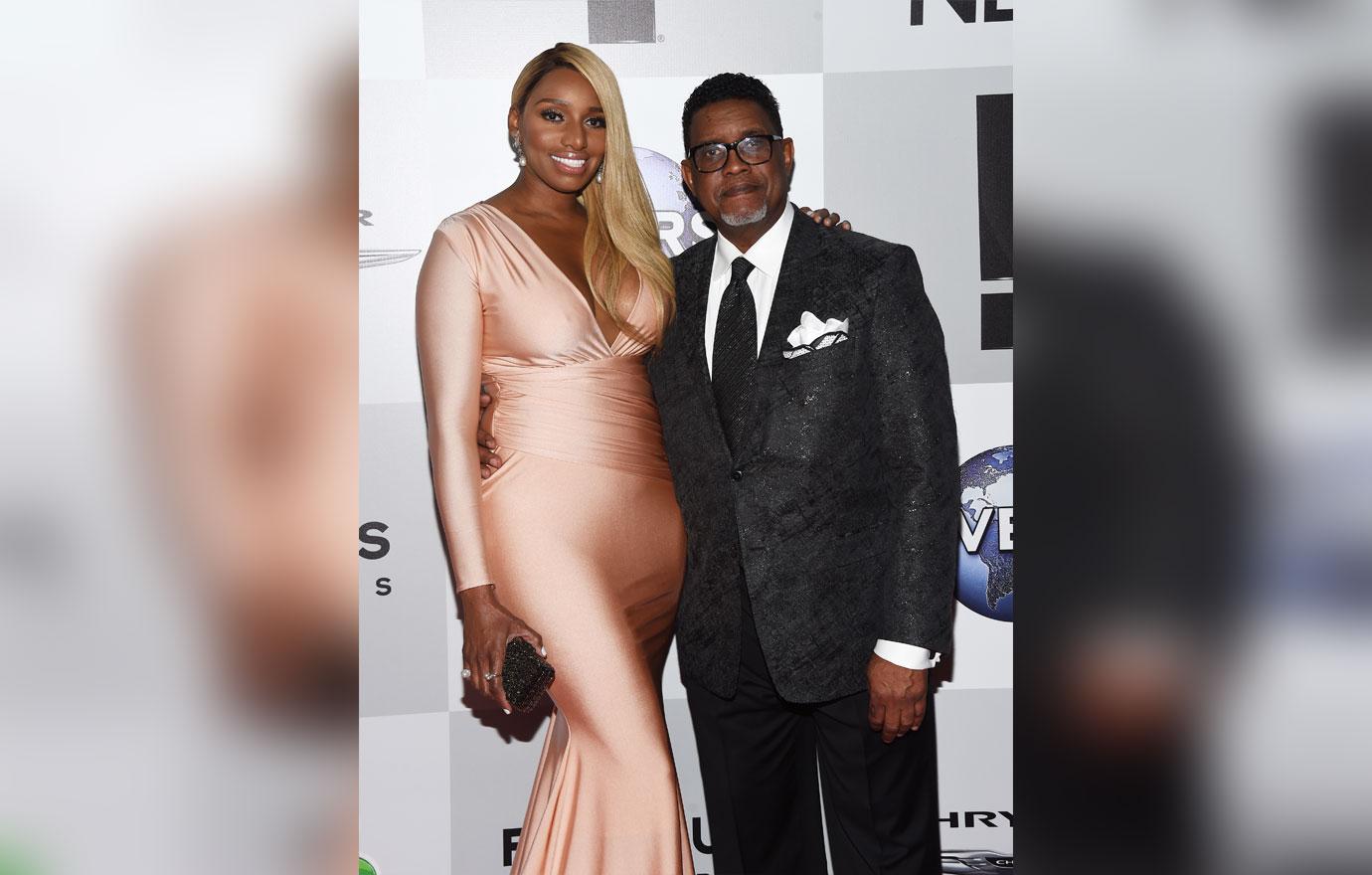 In a now-deleted comment, Nene wrote, "Well you need to do everything you posted! Practice what you preach."
Article continues below advertisement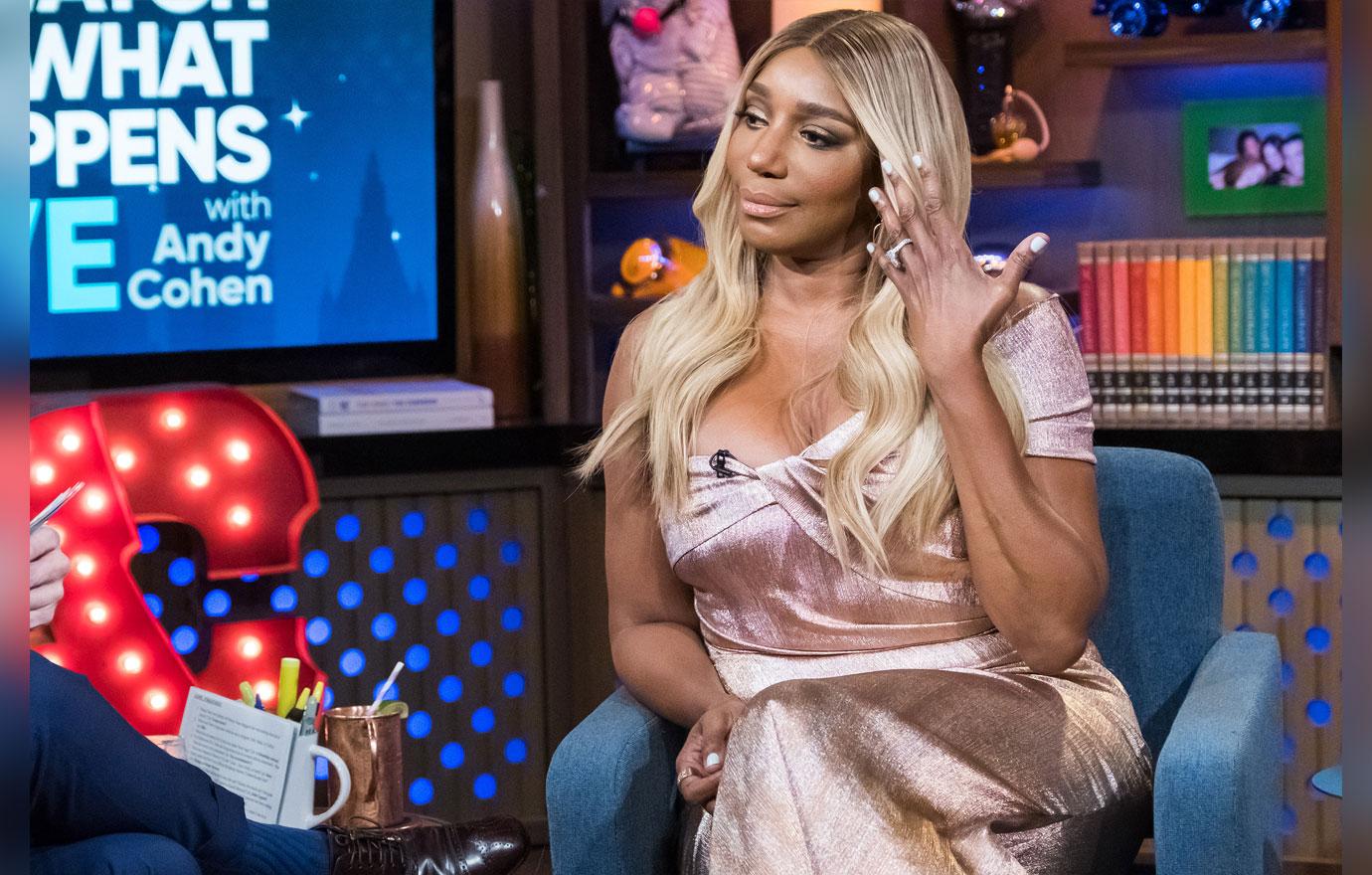 NeNe continued to slam her husband. "You need to pray for yourself! This mean, grouchy, evil stuff you pulling these days is NOT cool," she said.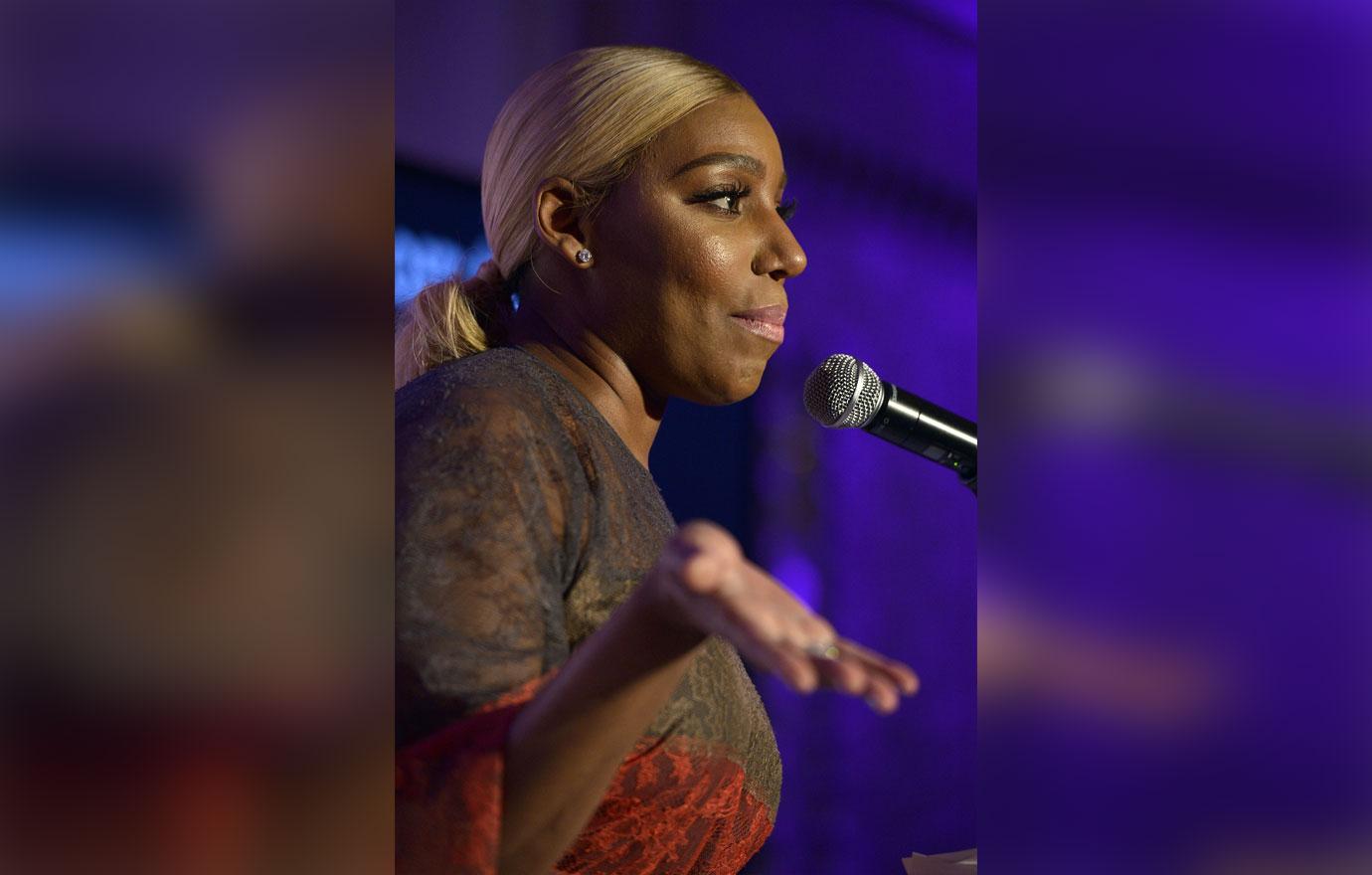 Even though she deleted her comments on Instagram, she continued to post her thoughts on Twitter. "I would just think if I have or had cancer, I would see life so differently! Not be mean, grouchy and evil for no real reason! But that's me. Pray for me," NeNe wrote.
Article continues below advertisement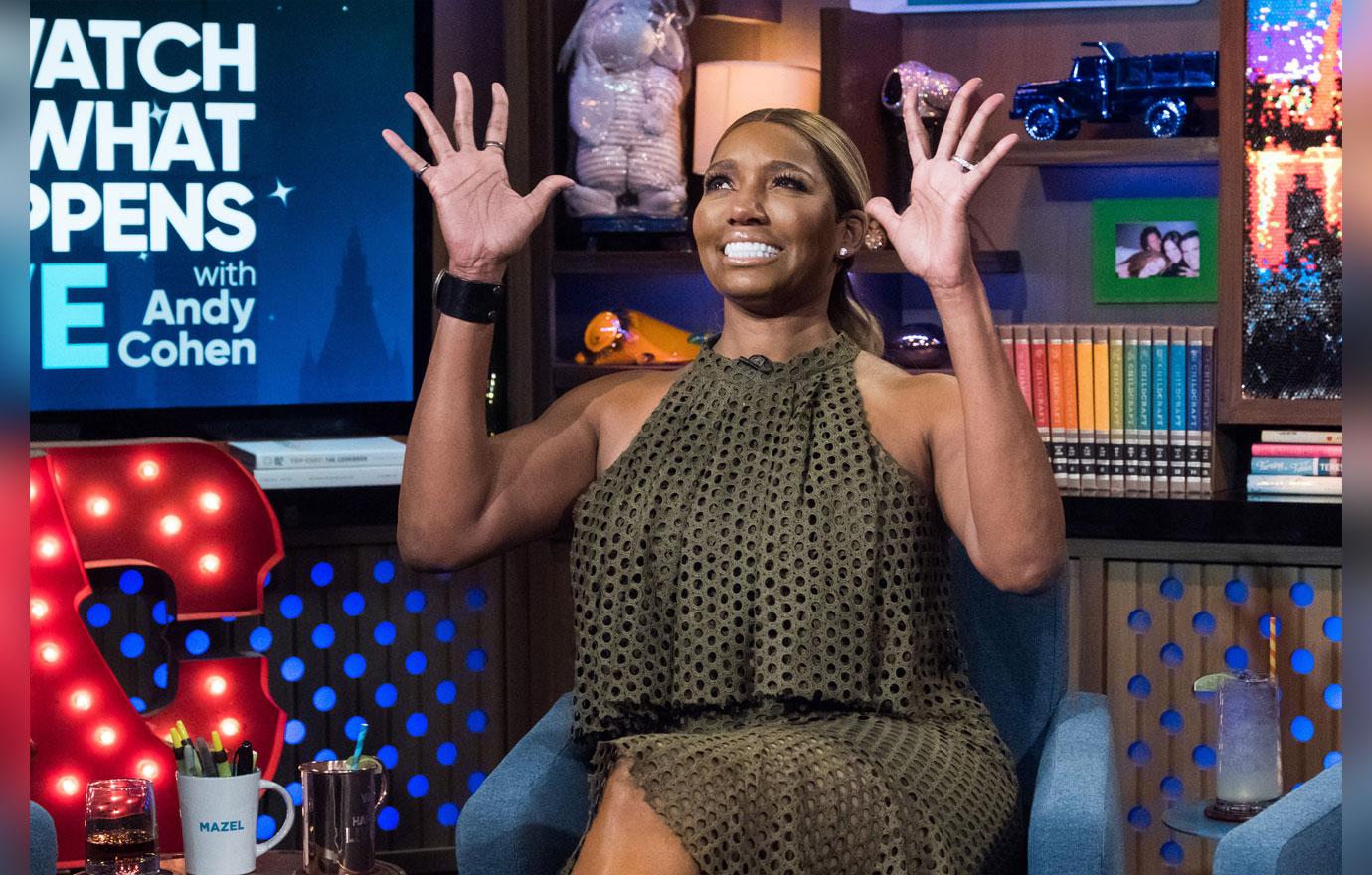 Fans tried to console the RHOA star after she posted on Twitter, but she wasn't having it. One fan wrote, "Unfortunately the closest person receives the undeserved lashing out, stay strong Sis....just breathe." Nene responded, "No don't think I can do it."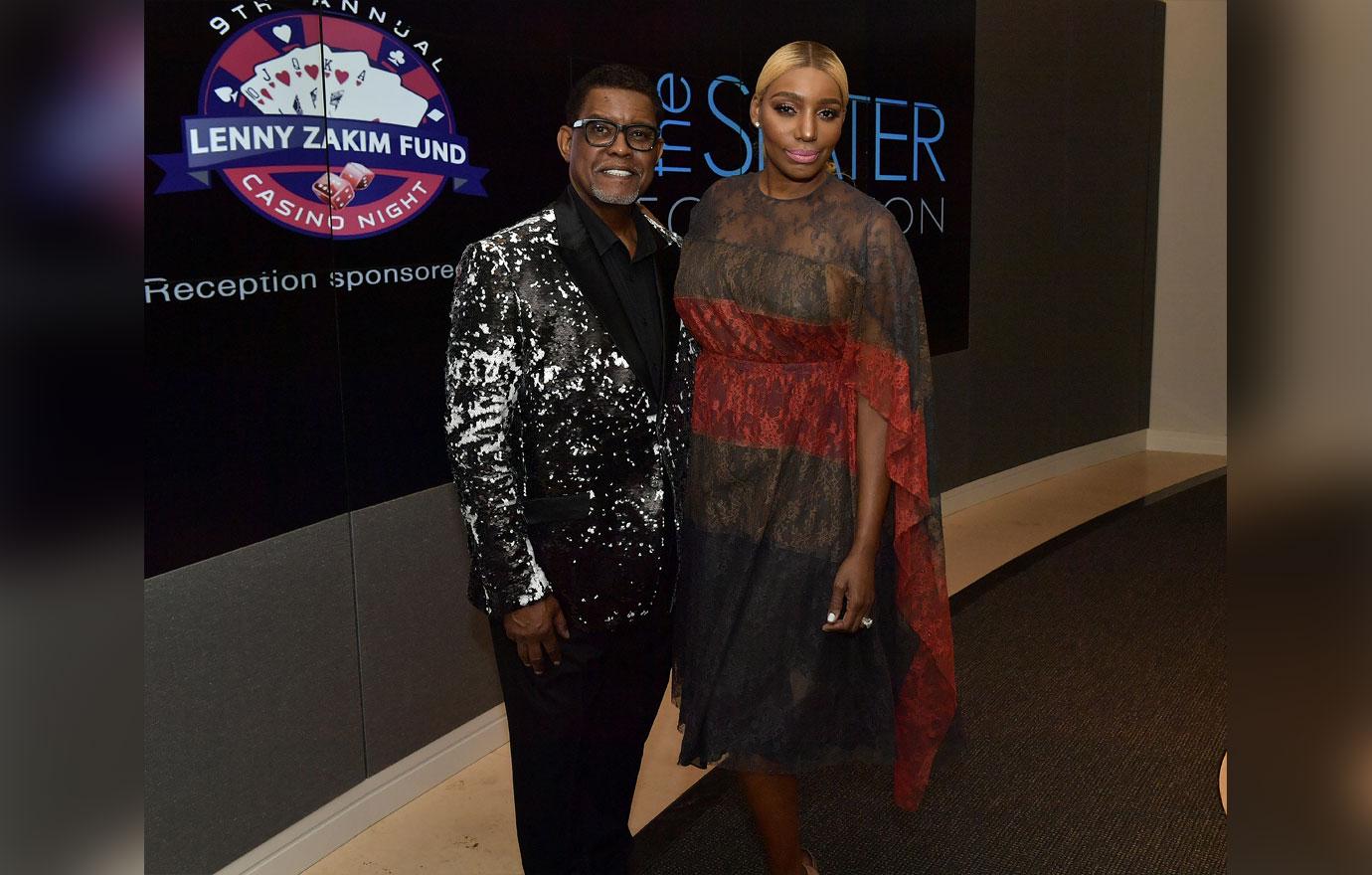 What do you think about NeNe slamming Gregg across social media? Let us know in the comments below!