PHOTOS
9 Things Barbz Will Love About Nicki Minaj's New MTV Documentary, My Time Again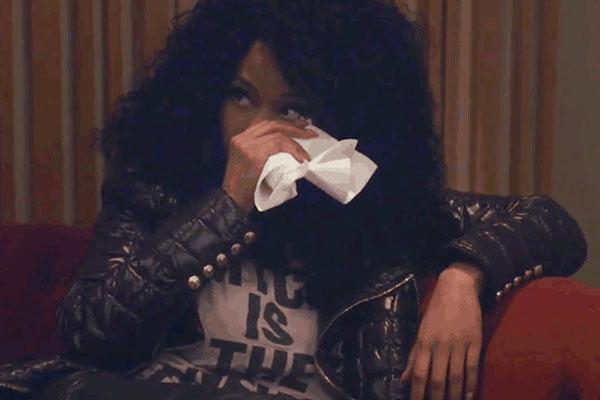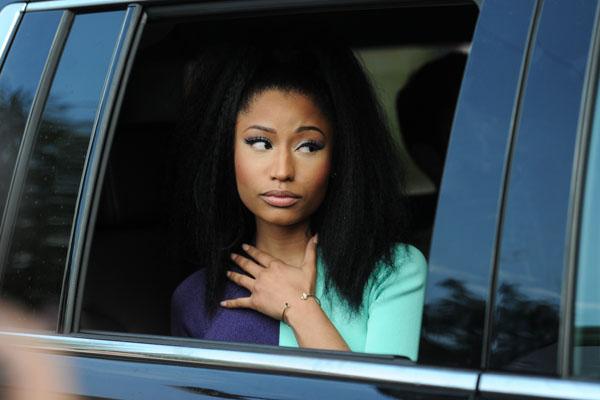 This weekend, MTV debuts the second of three documentaries about Nicki Minaj, with this one, called My Time Again, focusing on her 2014 MTV VMAs performance and the making of her new album The Pinkprint. And we at OKMagazine.com already saw the movie and we'll be honest—things get pretty personal, too! 
Read on for 9 things Nicki's fans should look out for in the new film, from secrets about her "Anaconda" performance to more details on her heartbreaking abortion. Plus, find out what Nicki said about having kids!
Article continues below advertisement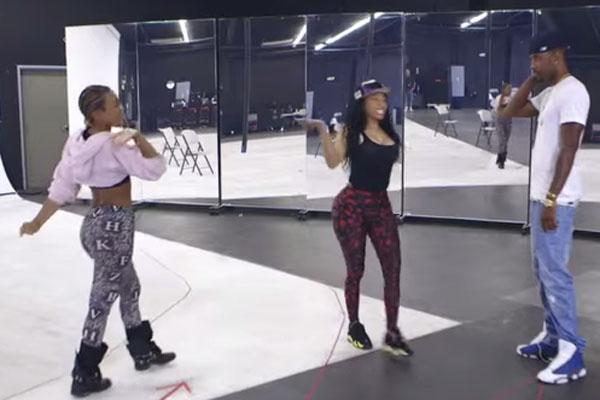 1. We get to go inside rehearsals for Nicki's 2014 MTV VMAs performance. And while seeing her practice twerking sure is fun, the best part of this scene is watching Nicki talk about her days as a waitress at Red Lobster. She pretends to carry a tray and even recites her opening line! "Welcome to Red Lobster, my name is Onika…"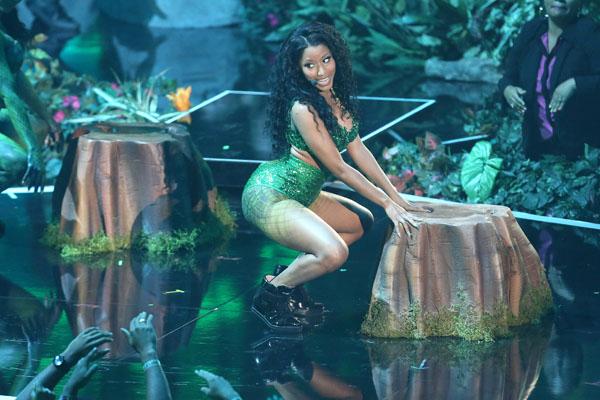 2. There's a lot more to her VMAs performance of "Anaconda" that we didn't see on TV. Nicki didn't want to screw up her first time ever on the main VMAs stage, and so you'll see a lot go into the rehearsal. You'll also find out what special prop was supposed to be a part of the performance but got pulled at the last minute for safety reasons. 
Article continues below advertisement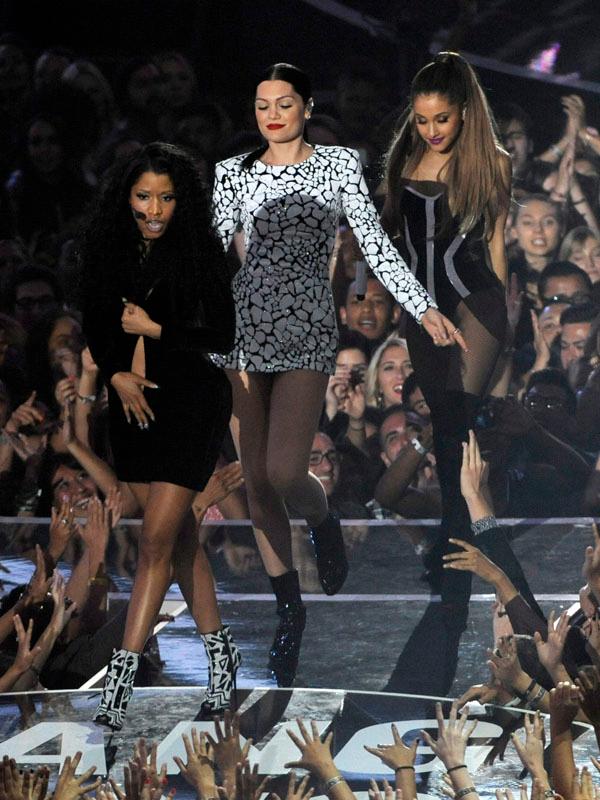 3. Nicki finally explains that wardrobe malfunction. We saw Nicki hold her dress together while performing "Bang Bang" at the VMAs with Jessie J and Ariana Grande, but what exactly what went wrong there? You'll see the behind-the-scenes footage that basically proves that the wardrobe malfunction was totally unavoidable—and actually noone's fault.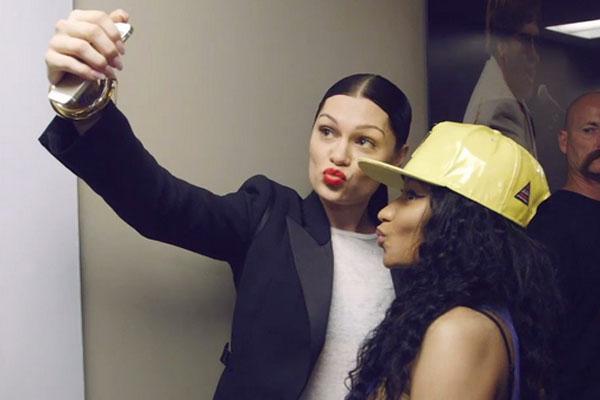 4. Celebrities will make some fun cameos. We loved the scene with Jessie J and Nicki before they took the VMAs stage, and a few other famous artists appear, too. Plus, look out for Nicki in the studio with some fellow rappers!
Article continues below advertisement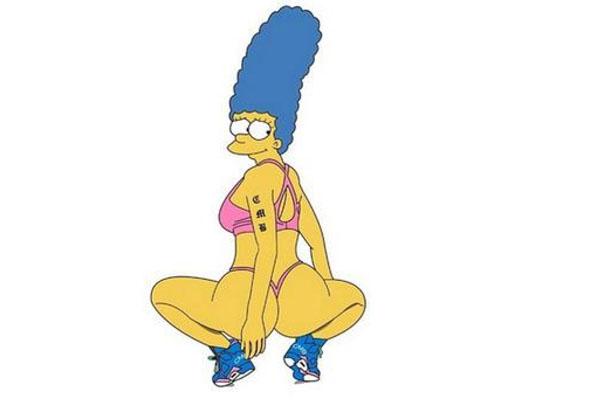 5. Nicki addresses the "Anaconda" memes. The cover art to "Anaconda" (and the subsequent music video) was literally the only thing people talked about this past summer. So how did Nicki feel about all the "Anaconda" butt memes that came from it? Find out!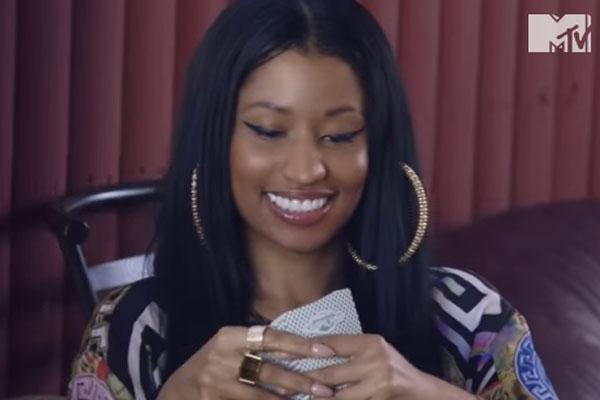 6. Nicki goes back to her roots. The star takes a visit to her hometown of Queens, getting her nails done at her old salon, playing cards with her best friend and their grandma, and hanging out with the local kids. It's all really cute to watch, but it gets sad really quickly when Nicki tells a heartbreaking story about the extreme measures her mother took to make some extra money for her and her brother.
Article continues below advertisement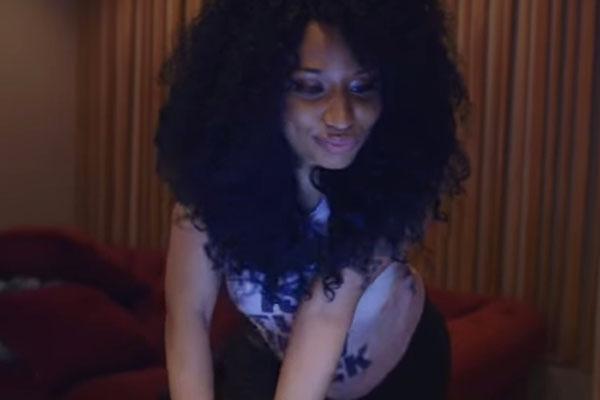 7. Nicki is a beast in the studio. The camera goes inside her studio sessions as she puts the final touches on a few tracks, and watching her lip-synch to her own raps is mesmerizing. Also, to probably noone's surprise, there's pink everything in the Pinkprint studio. We especially appreciate the fake pink donut.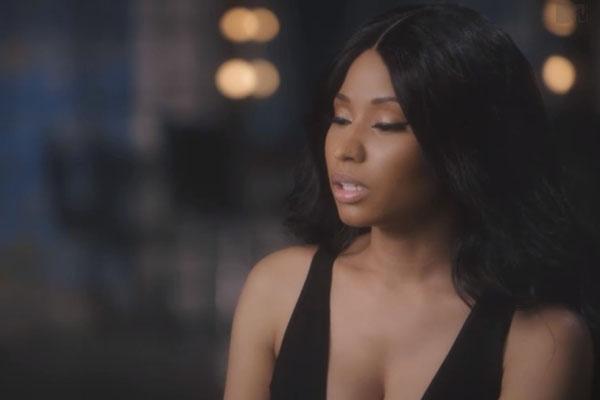 8. The movie goes deep into Nicki's personal life. Fans already know about the abortion she had as a teen, but Nicki talks more about why she made that painful decision and also reveals why she turned down a proposal from her now ex-boyfriend of 11 years, Safaree Samuels.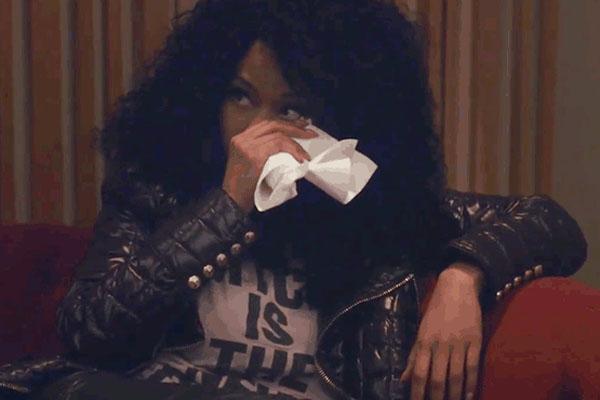 9. Nicki really wants to have kids. Abortion aside, Nicki talks about wanting to have kids within the next four years (but only if she's married), and also confesses that she wants to eventually release an album about motherhood. "There's a housewife somewhere in here!" she says.