PHOTOS
Nicki Minaj Takes Over GMA And Reveals She 'Would Love To Work' With Taylor Swift After Their Twitter Feud!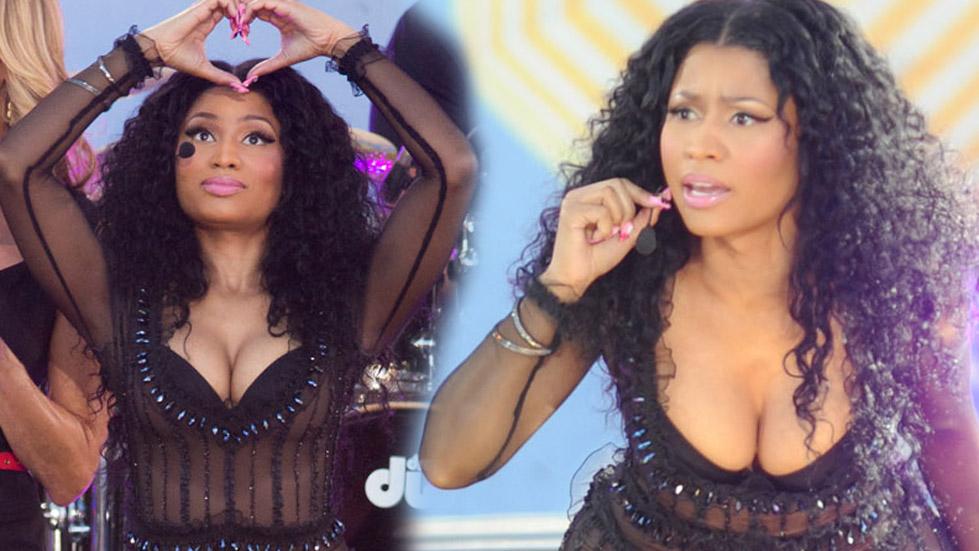 nicki
Did anyone else wake up early to see Nicki Minaj take over Good Morning America on Friday for their Summer Series? If you did, you definitely got an eyeful, as the petite beauty was not afraid to bring the sexy for a few hundred lucky fans.
Article continues below advertisement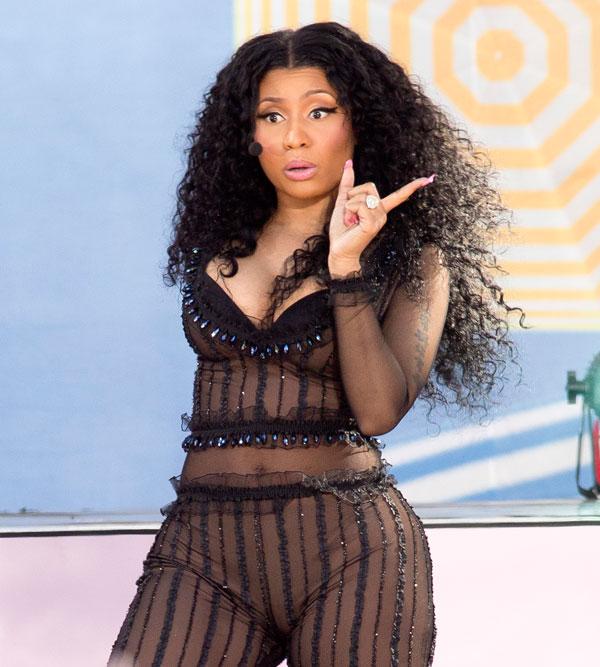 Nicki performed in this sheer ensemble that showed off a lot of skin at the free concert held in Central Park, and she appears to be so over her beef with Taylor Swift.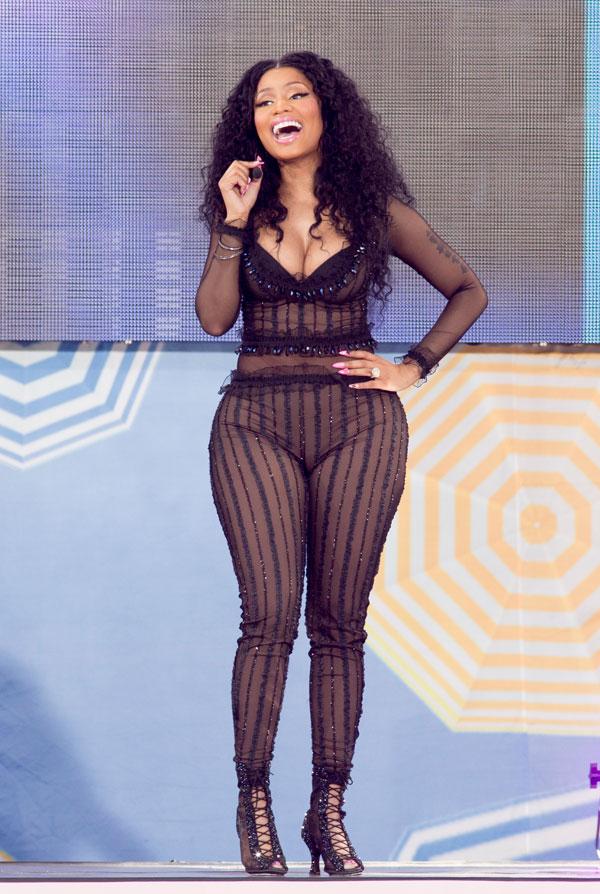 Earlier this week, the two made headlines after going head-to-head on Twitter. Nicki was upset about not getting nominated at the 2015 VMA Awards for her video "Anaconda," tweeting in part that the show only acknowledges "women with very slim bodies."
Article continues below advertisement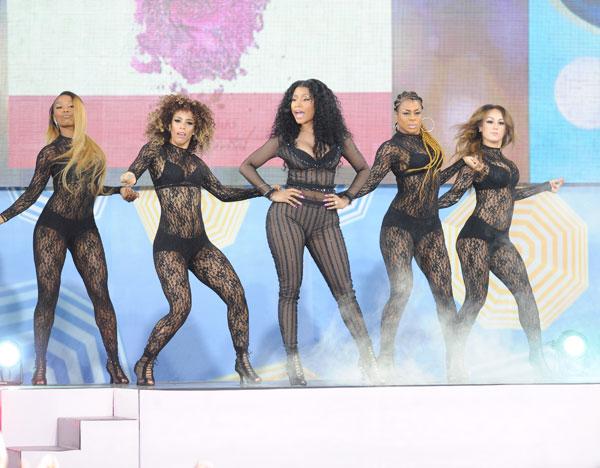 Taylor took the tweet to heart since she is the only other woman nominated in the category, but later apologized, saying she "misspoke."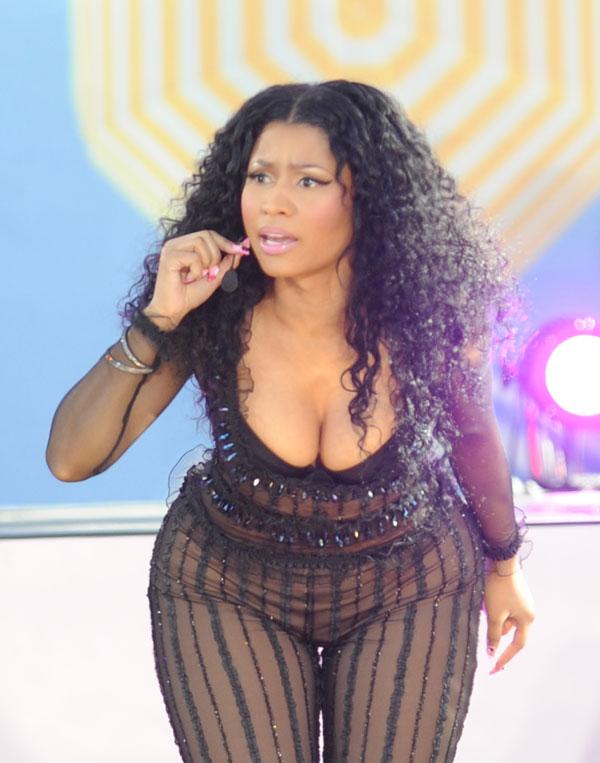 During her GMA appearance, Nicki said there is no bad blood between herself and Taylor, after they had a phone conversation.
Article continues below advertisement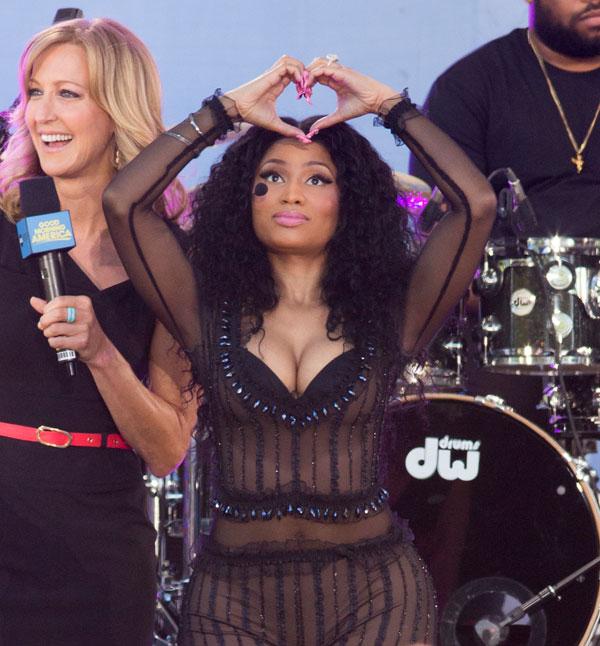 "She was super, super sweet and she apologized," Nicki admitted. She said, 'Look, I didn't understand the big picture of what you were saying, but now I get it.' We're all good."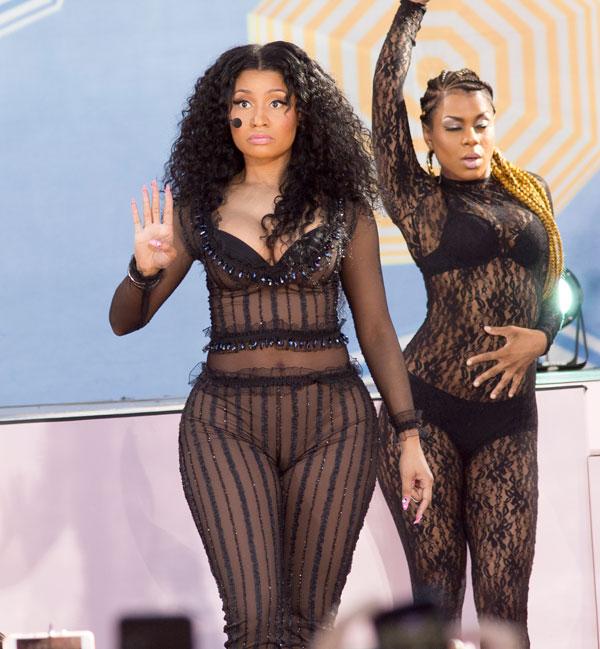 And there may even be a collaboration involving the two in the near future! "I'm sure we can collaborate, because it takes a big person to do what Taylor did. I've been there. It was big of her to come out and say that," she revealed.