PHOTOS
Nicolas Cage Is Unrecognizable With Thick Beard At 'Running With The Devil' Premiere – See The Pictures!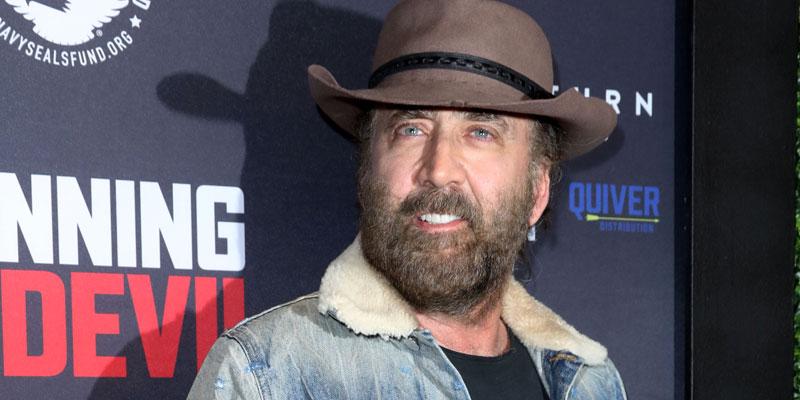 Nicolas Cage took to the red carpet and debuted a new look on September 16. The National Treasure actor grew a long, scruffy beard and showed it to the world at the Los Angeles premiere of his latest film, Running With The Devil. Nicolas, 55, is known for his unorthodox fashion choices, along with his obsession with antiquities.
Article continues below advertisement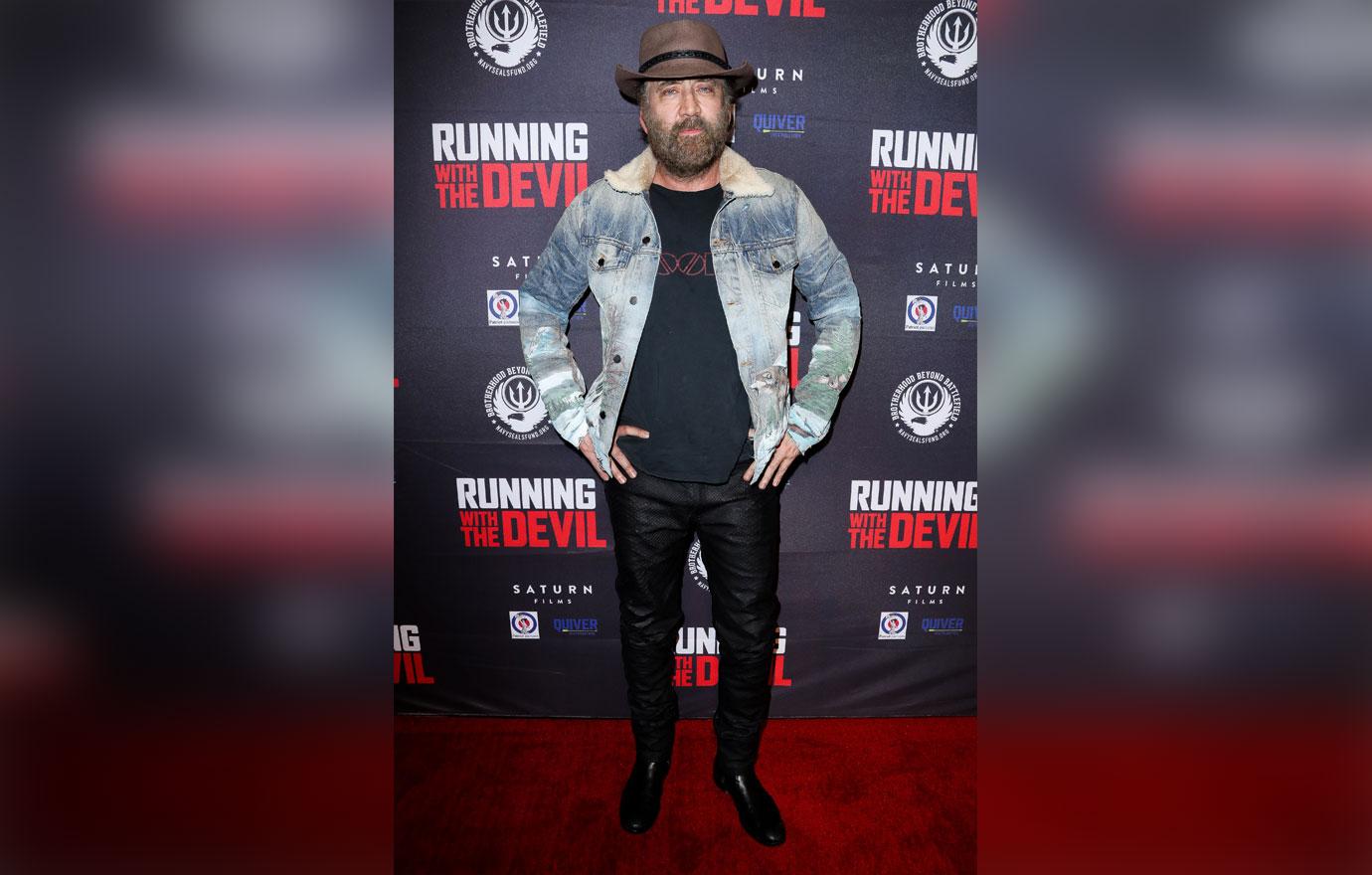 The Moonstruck actor wore a navy t-shirt, denim jacket with a fur cuff, and black leather pants at the red carpet event. He completed the look with a brown wide-rimmed hat. The pseudo-rocker look was a bold combination for the Knowing actor's unshaven face.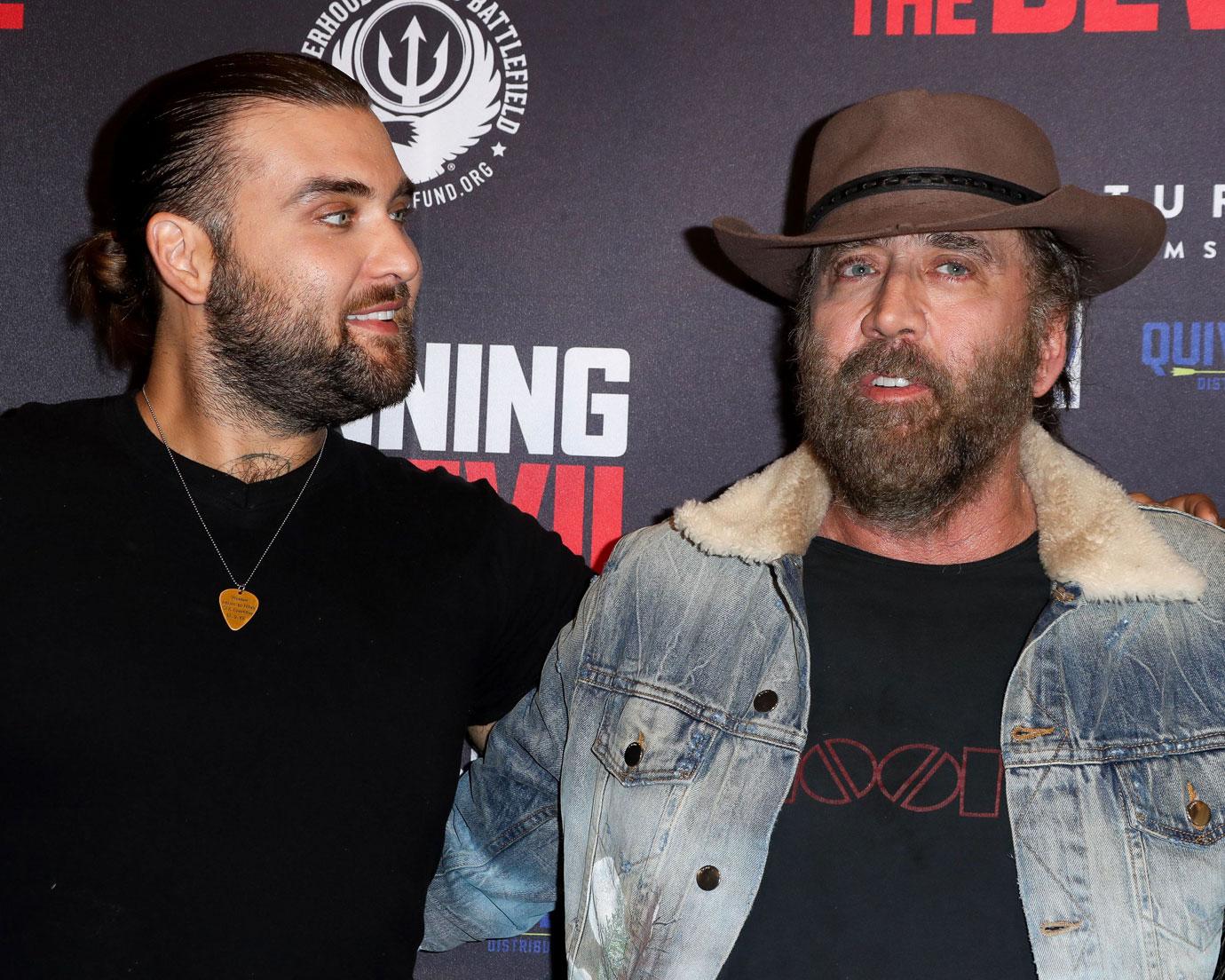 Nicolas' son Weston Cage joined him on the red carpet to support his dad.He rocked an all-black ensemble with a guitar pick necklace. Weston's long hair was pulled back into a low-hanging bun, and like his father, kept his facial hair intact for the evening.
Article continues below advertisement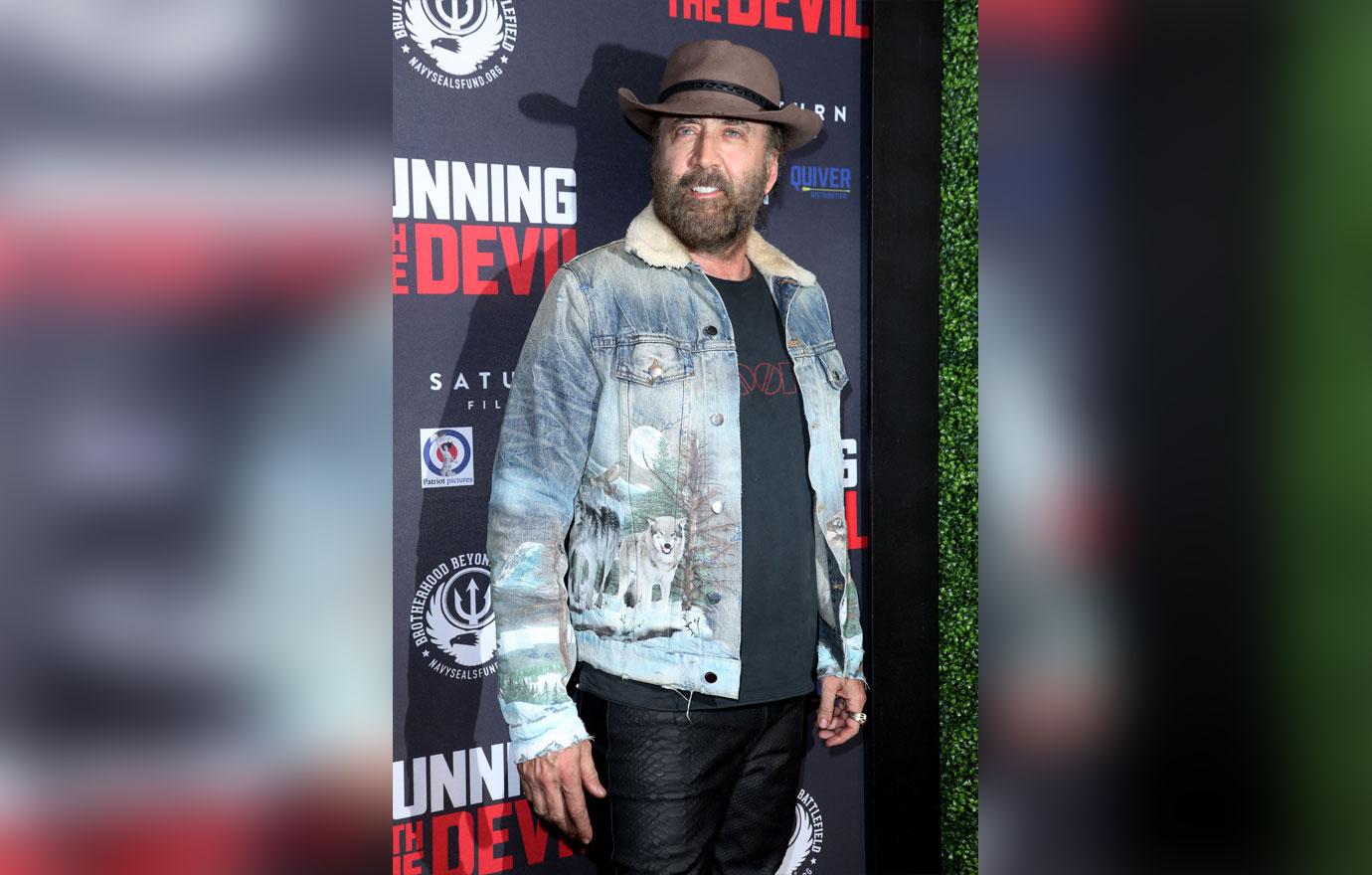 The unshaven look isn't the first time the Raising Arizona star rocked a scruffy style. In August 2018 during a trip to Disneyland, Nicolas sported a gray beard and blended into the crowd for an undisturbed day of fun.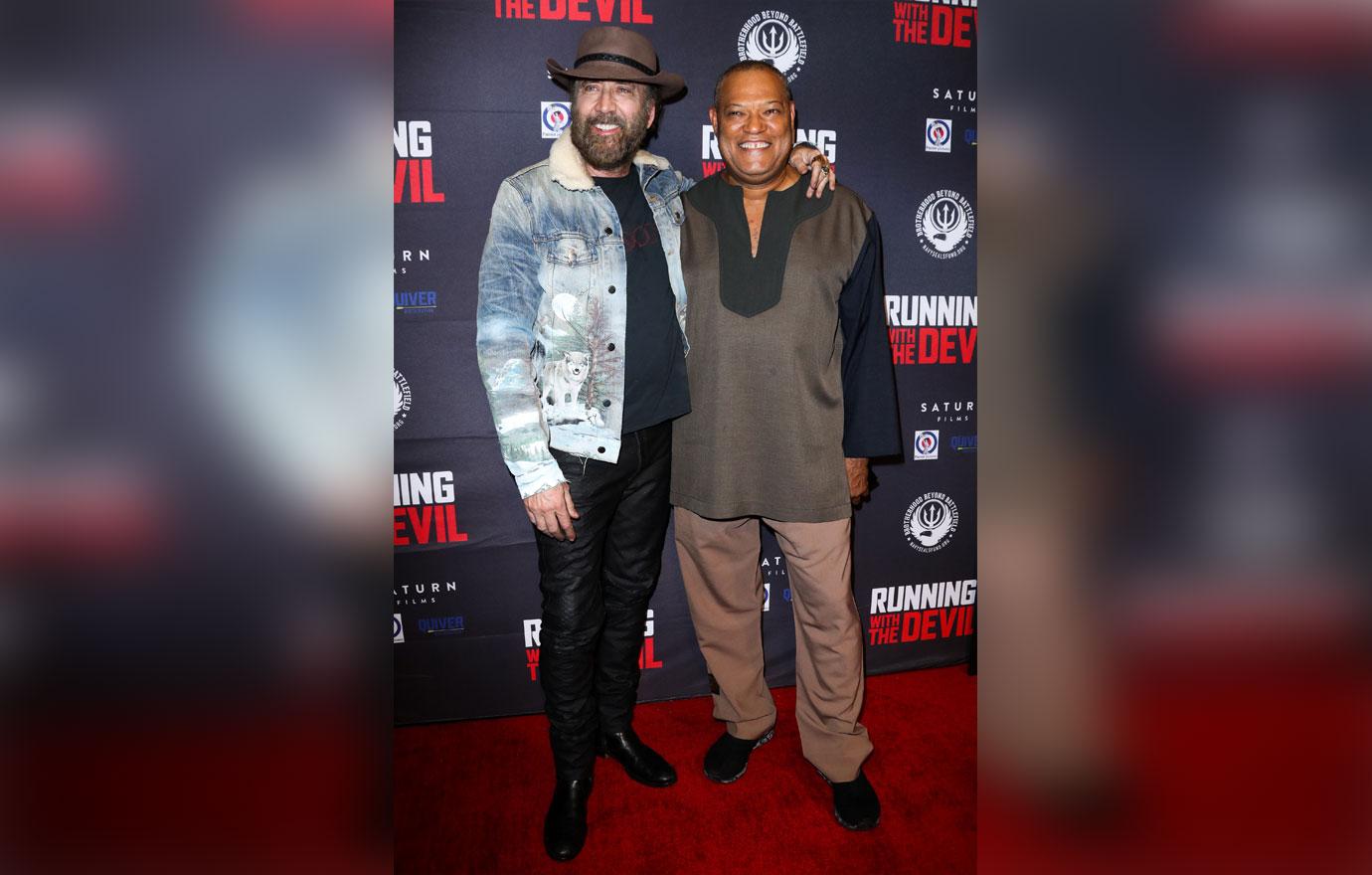 He also wore a rocker outfit in September 2018 when he arrived at LAX. His leather jacket, sunglasses and slightly-heeled boots rivaled that of his Ghost Rider character Johnny Blaze.
Article continues below advertisement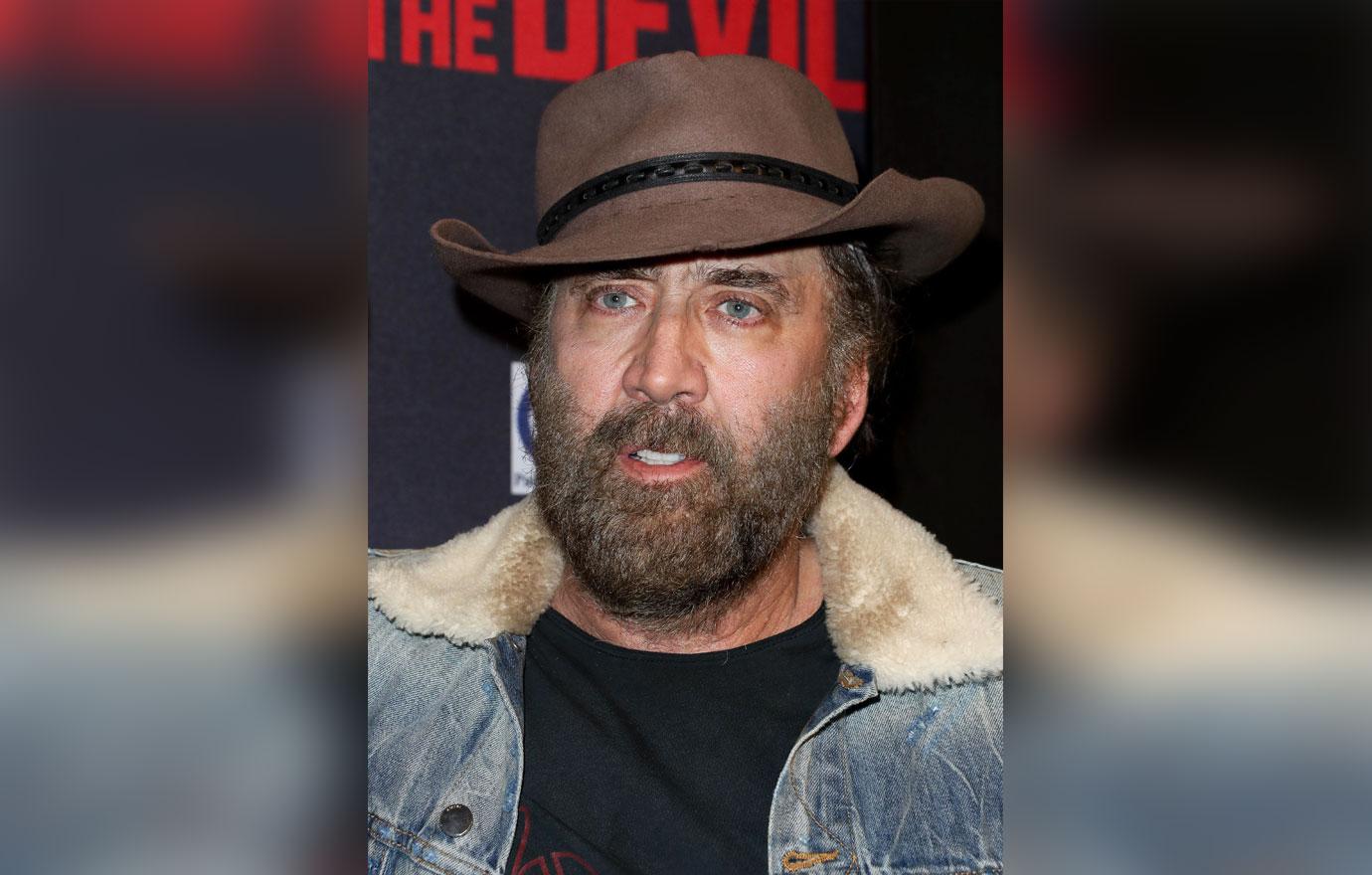 Nic made headlines on August 8 when he told The New York Times about a quest he went on, as he searched for the Holy Grail, reminiscent of his journey in National Treasure. A fan of objects with intrinsic value, the Lord of War actor reportedly spent millions of dollars on several properties, dinosaur skulls, a pet octopus, an original copy of the Superman comics, and several shrunken pigmy heads.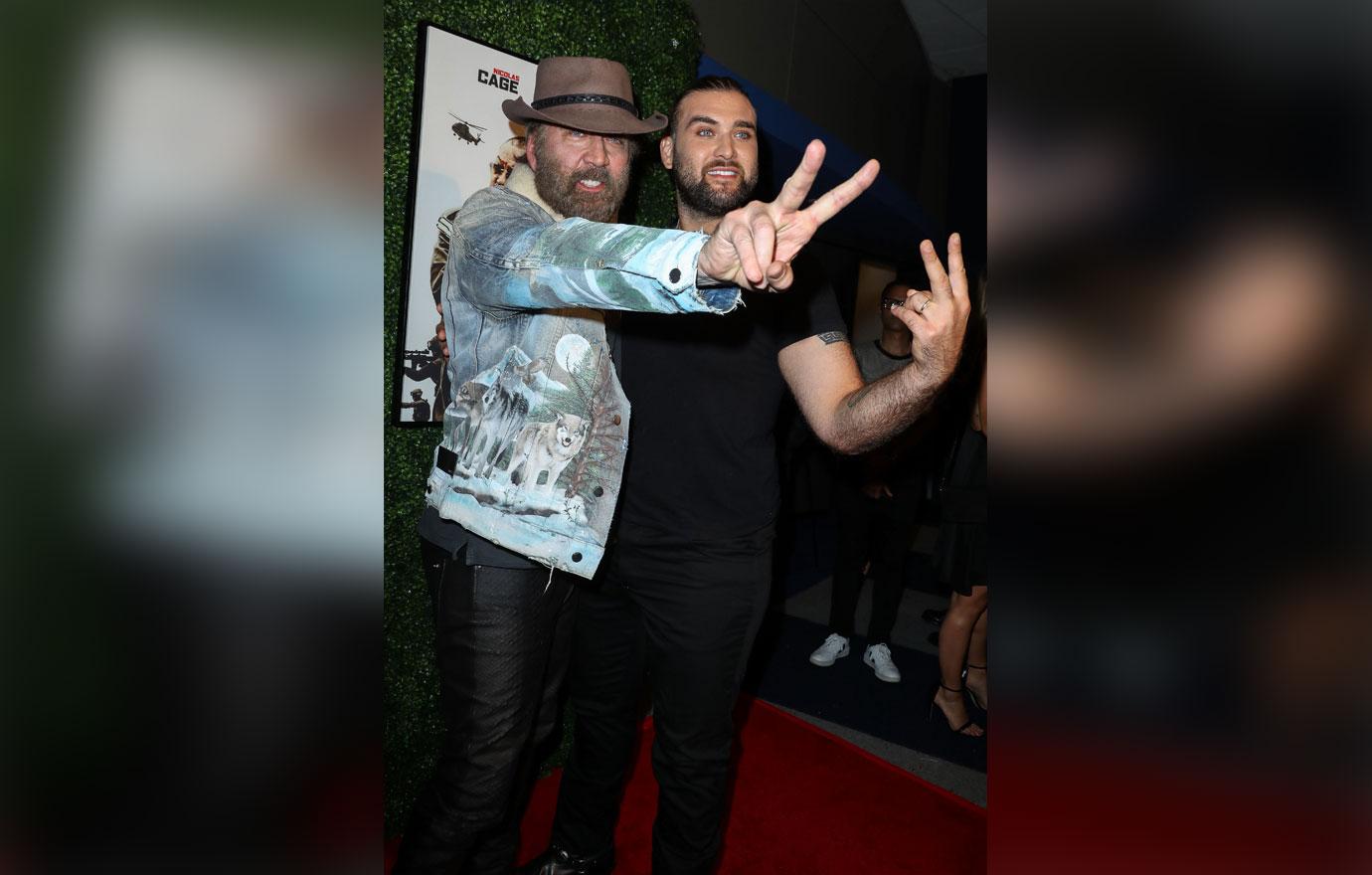 Others that attended the Running With The Devil movie premiere include costars Laurence Fishburne, Adam Goldberg, Peter Facinelli and Keith Jardine.
Article continues below advertisement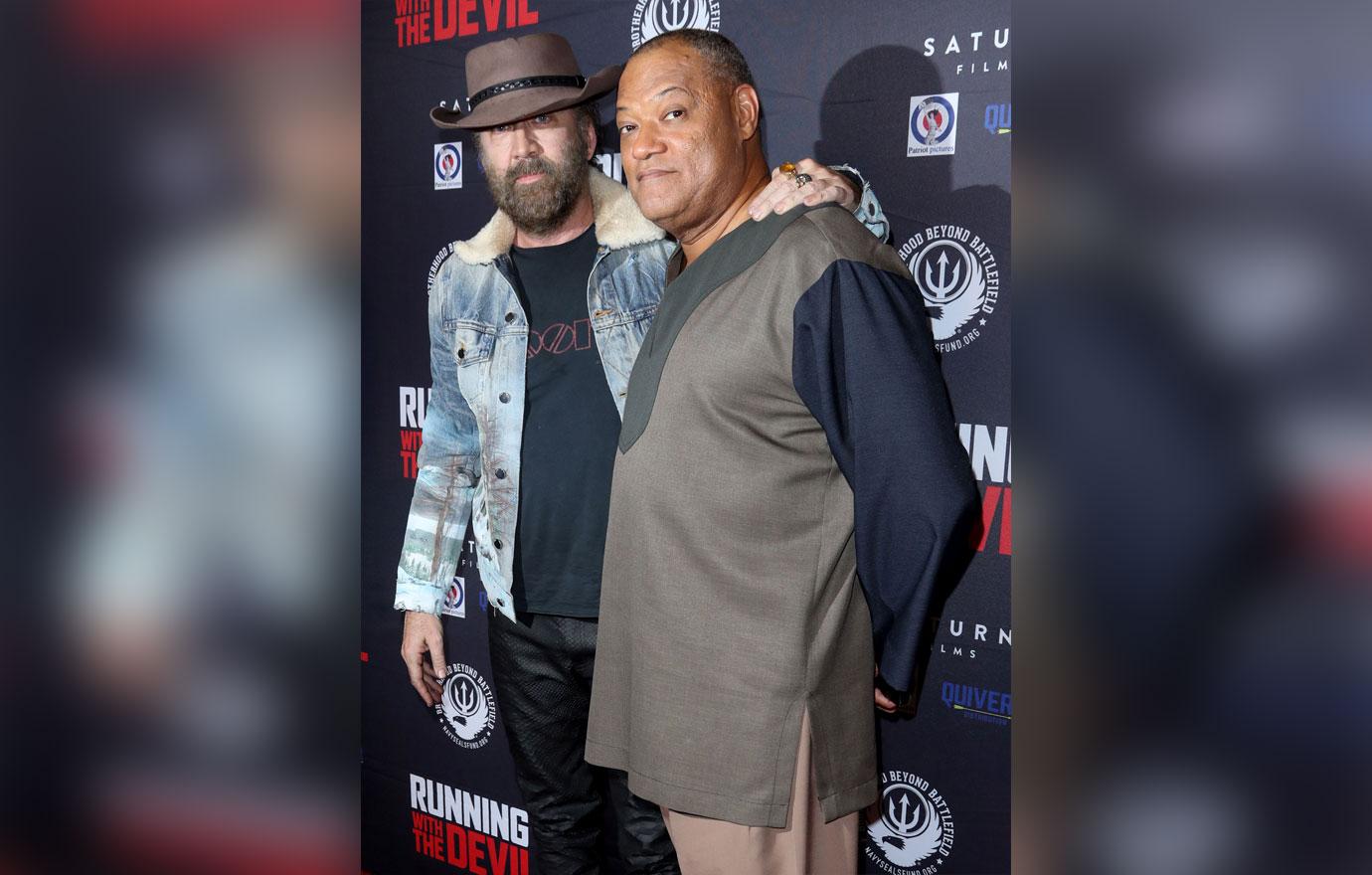 According to IMDb, Running With the Devil is about, "The CEO of an International conglomerate who sends two of his most regarded executives to investigate why shipments of cocaine are being hijacked and over cut somewhere on the supply chain." The film is slated to hit theaters on September 20.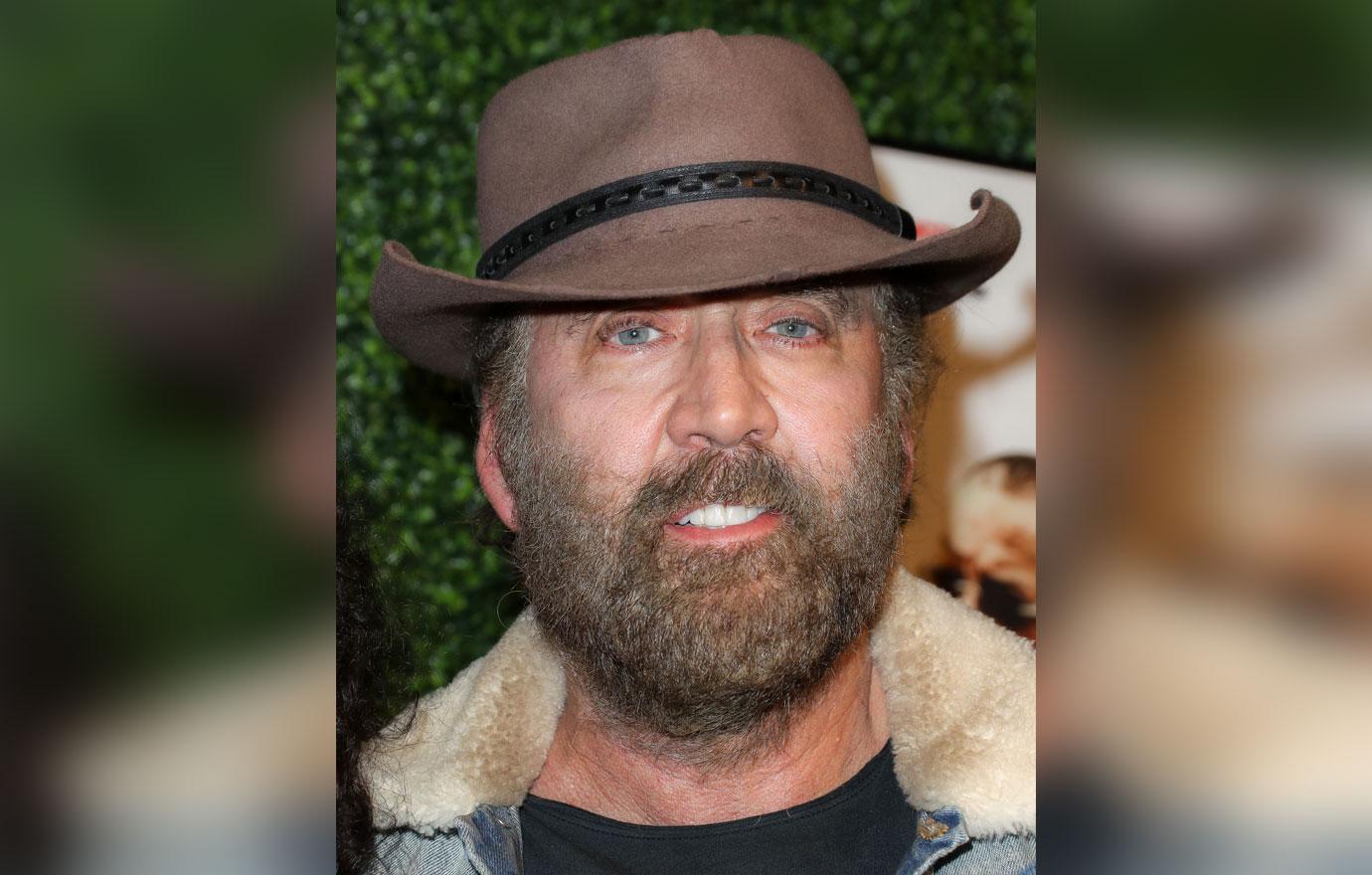 What do you think of Nicolas's new look? Sound off in the comments below!