PHOTOS
Nicole 'Snooki' Polizzi's Daughter Giovanna Is 3! See Her Cutest Moments Here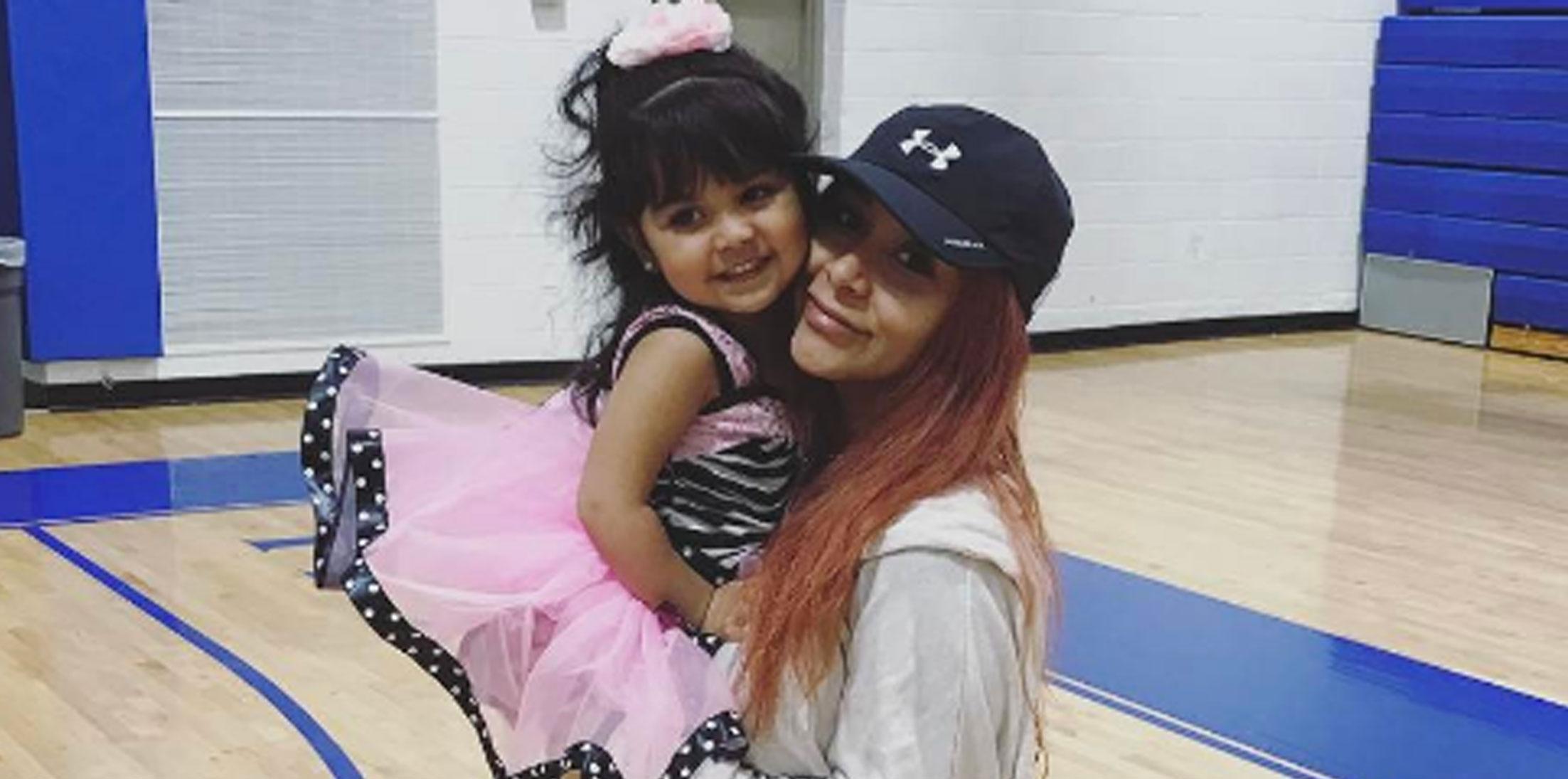 Nicole "Snooki" Polizzi's daughter Giovanna is growing up way too fast! The Jersey Shore star's mini-me turns three-years-old today, and even Snooki herself can't get over how big her little girl is getting! Click through to see Snooki's adorable birthday message to her daughter and to see her cutest moments so far.
Article continues below advertisement
Snooki posted these three photos of Giovanna in honor of her birthday, captioning them, "Happy 3rd birthday to my baby, mini me, best friend, spirit animal. So lucky to be your mommy & so proud of the wonderful, silly, adorable little girl you have become. Now stop growing and stay this age forever. #Crying #StopGrowing #JesusHelpMe #INeedATranquilizer."
Giovanna is definitely her mom's mini-me! She looks just like her mom in this throwback pic.
Article continues below advertisement
Giovanna seems to have taken after Snooki in more than just the looks department — she may have inherited her sass, too!
And like her mama, Giovanna is already working on her dancing skills, but she hopefully won't be fist pumping anytime soon.
Article continues below advertisement
Jenni posted this precious pic of the girls together in honor of Giovanna's big day. "Happy birthday SISSY!!!!!!!" Jenni wrote. "Meilanis BFF for life we love you."
Article continues below advertisement
Snooki's husband and Giovanna's dad Jionni Lavalle made sure to post something for Giovanna's birthday, too! "Happy Birthday to my Little Sissy!!!! #DaddysGirl #3," he wrote beneath this sweet pic.
Giovanna's big brother Lorenzo is already five! The two celebrated with an joint Moana-themed birthday party earlier this month. Lorenzo was born on August 26.
Article continues below advertisement
Even though Lorenzo and Giovanna are two years apart, they're attached at the hip! Check out these two cuties.
Can't stand the cuteness.
Can you believe Snooki's daughter is already three? Sound off in the comments below!