PHOTOS
Brie & Nikki Bella Are Both Pregnant & Due Only Two Weeks Apart!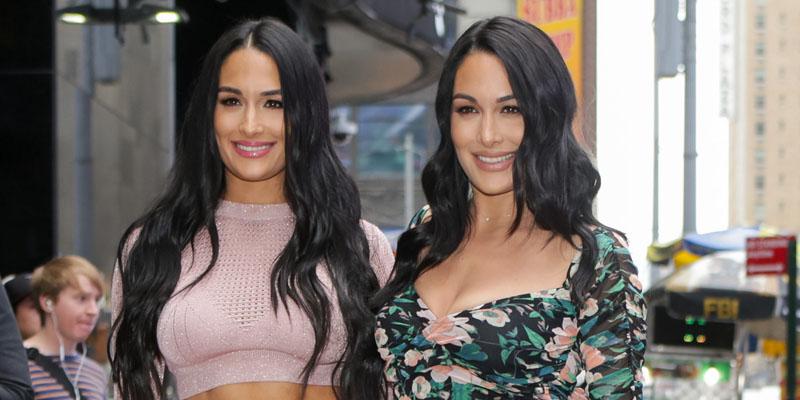 Double the babies, double the love! Brie and Nikki Bella announced that they are both pregnant and due less than two weeks apart!
Article continues below advertisement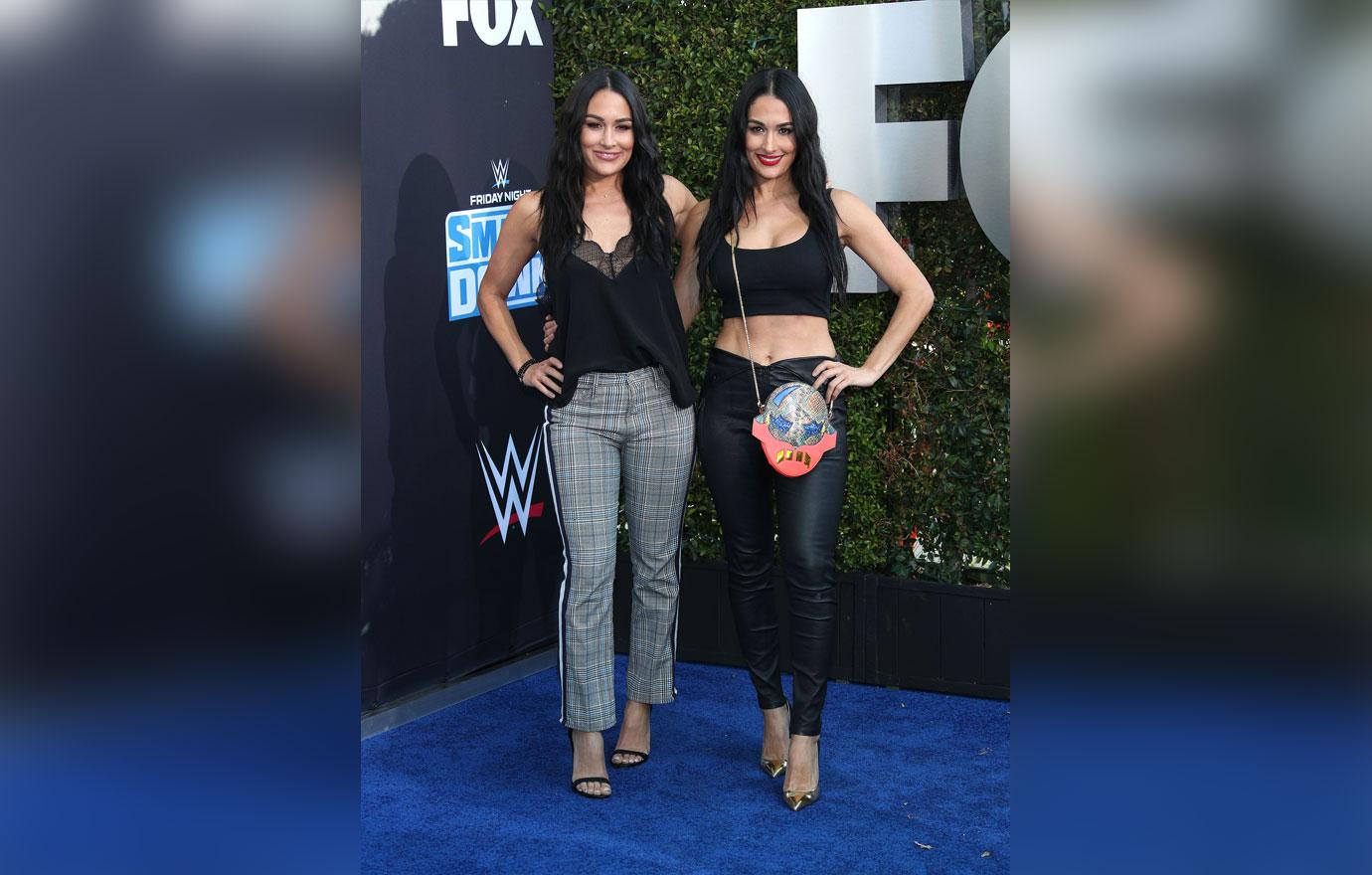 The Total Bella stars revealed to People magazine that they are both expecting! "Wait, twins being pregnant at the same time?" Brie said. "People are going to think that's a joke. We both are shocked. People are going to think we planned it, but you can't really plan pregnancy!" Nikki added, "It was a total surprise. It took even me a good week to come to terms with like, 'Oh my gosh, I'm pregnant.' I'm not ready for it."
Article continues below advertisement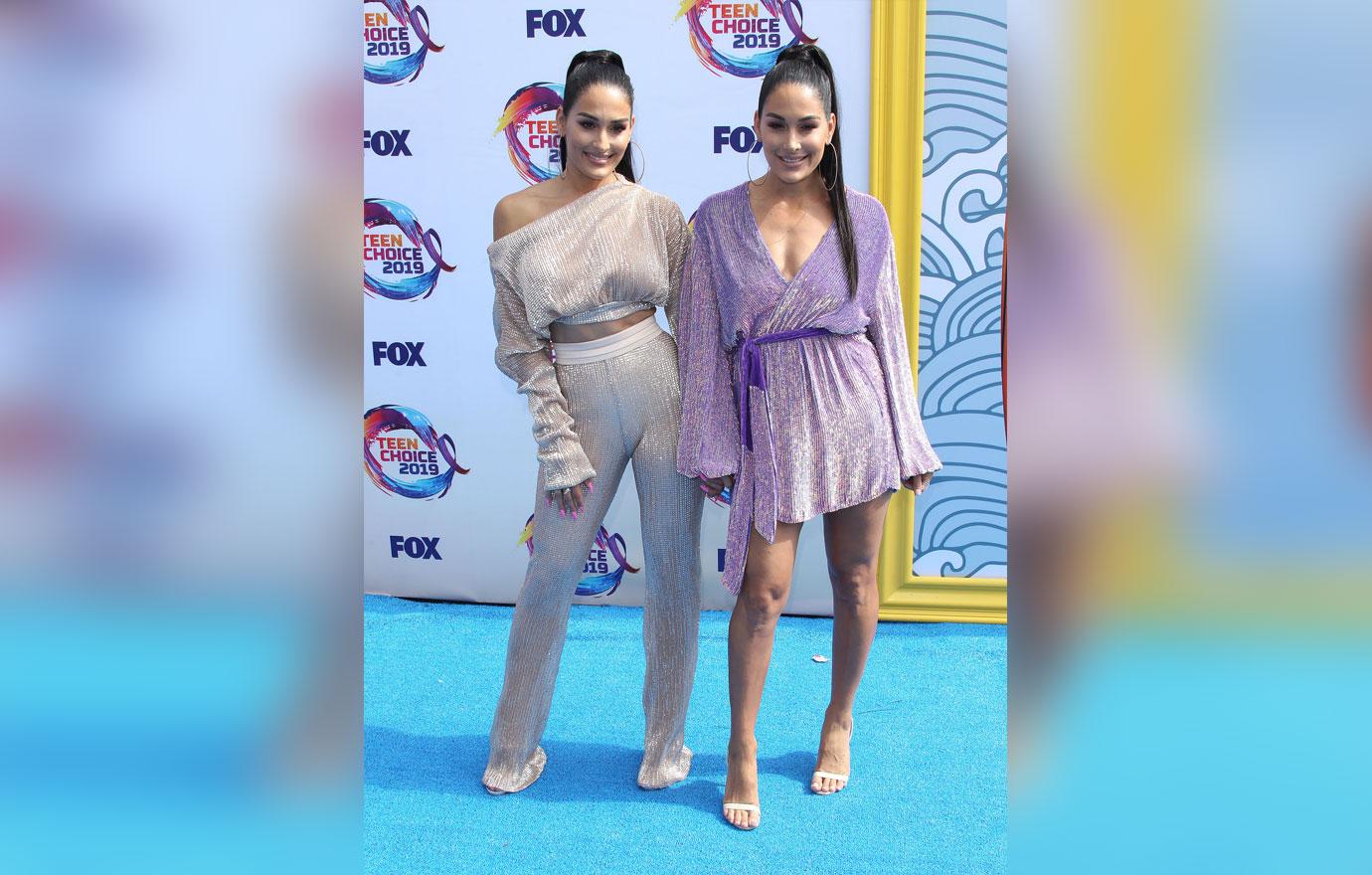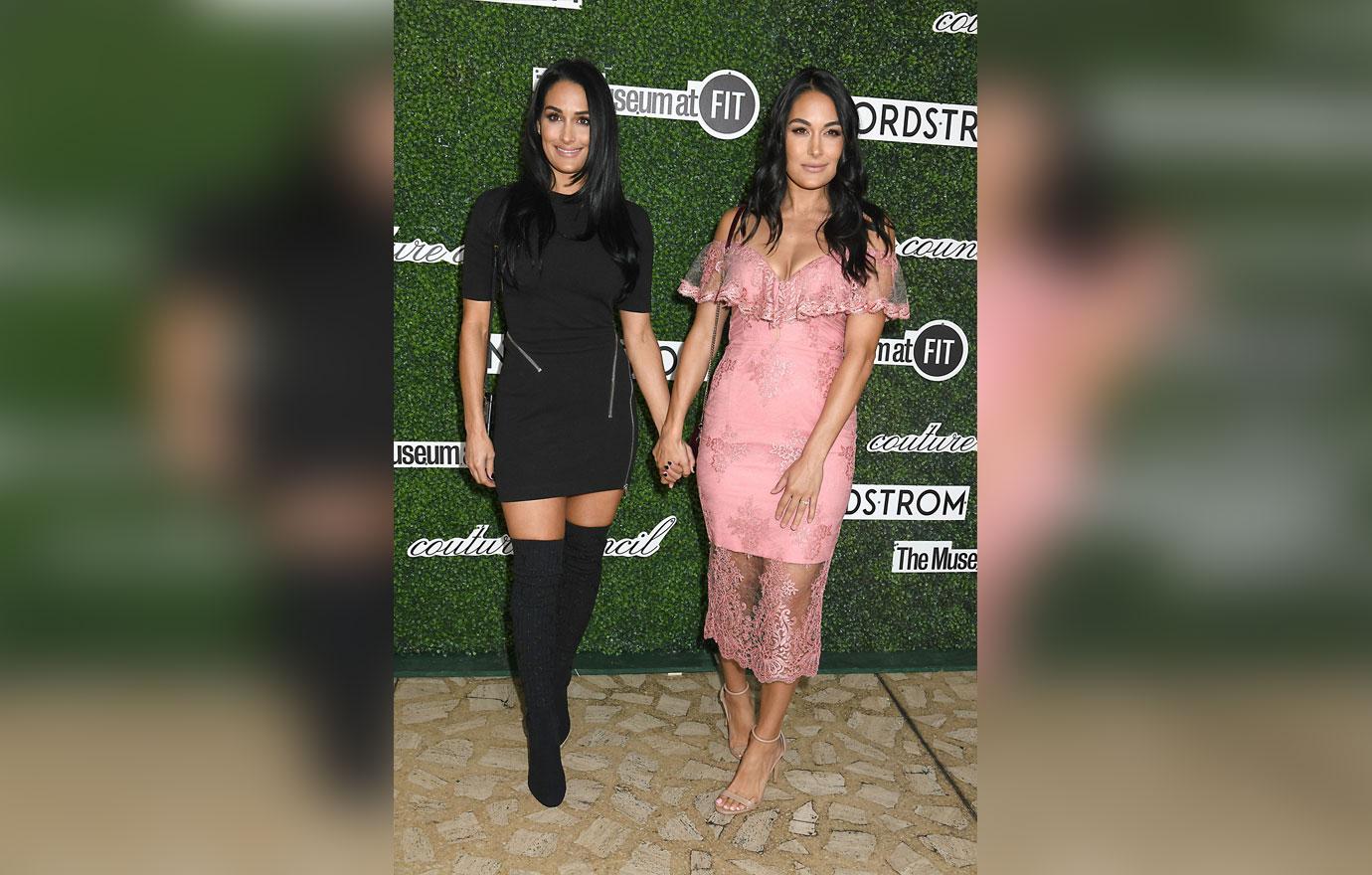 Brie was "shocked" to learn that she was expecting again! "My husband and I were trying for seven or eight months, but then I felt in my heart it was a sign from God, like, 'You guys are good with one,' so we stopped trying," Brie explained. "When we were in France meeting Artem's family, I felt a little off. I was irritated and uncomfortable in my body. When we got home, I took a test two days before Thanksgiving, and when I saw the positive sign, I was like, 'Oh, s—!'"
Article continues below advertisement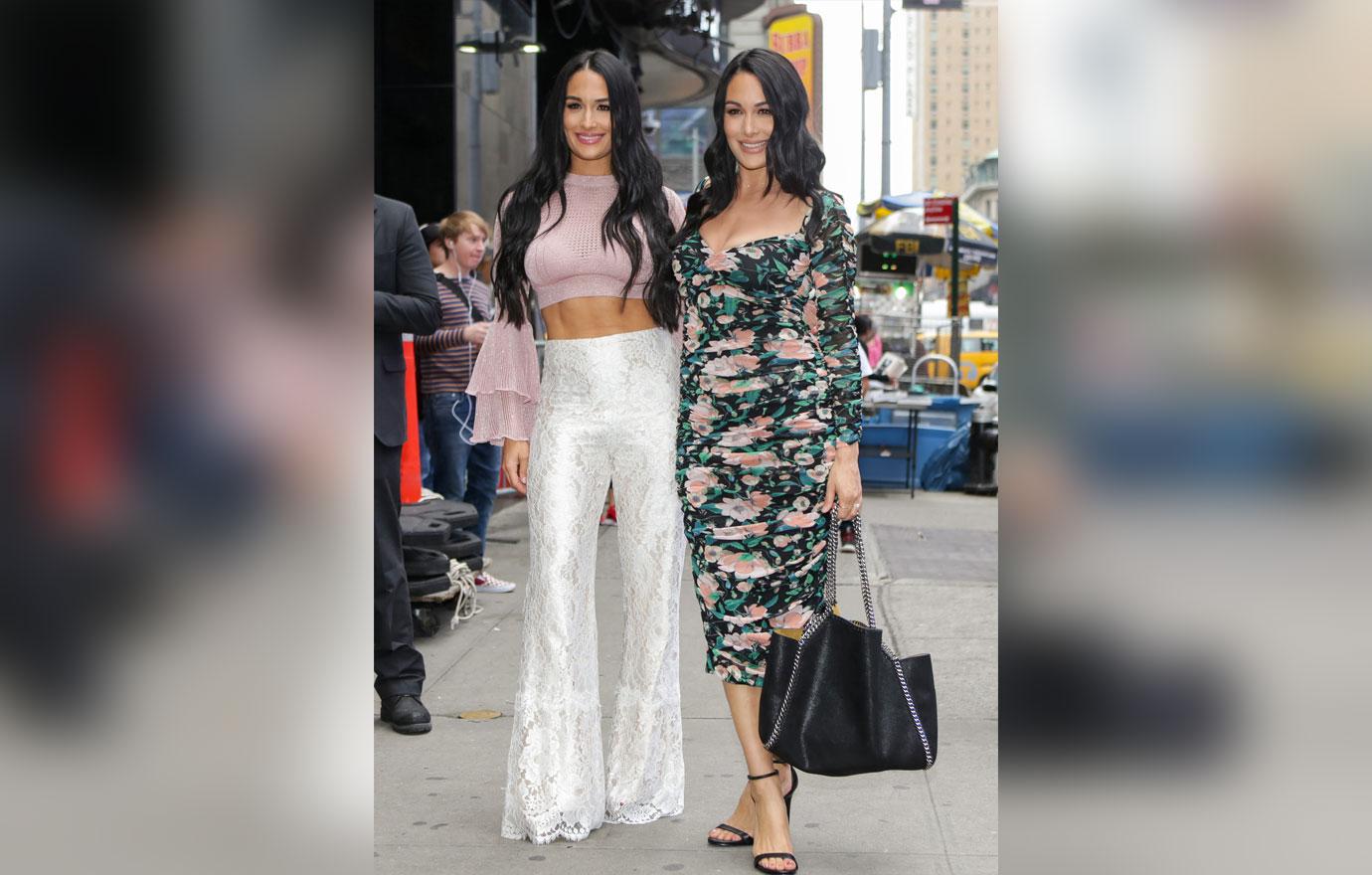 As for Nikki, she kept getting this "feeling" that she needed to take a pregnancy test while in yoga. She explained, "And so I'm like, 'Why do I keep having this feeling? Am I getting twin vibes from her? Because she just told me she's pregnant?'" She took the pregnancy test without Artem home and after learning that she was pregnant, she "had to sit down for a second!"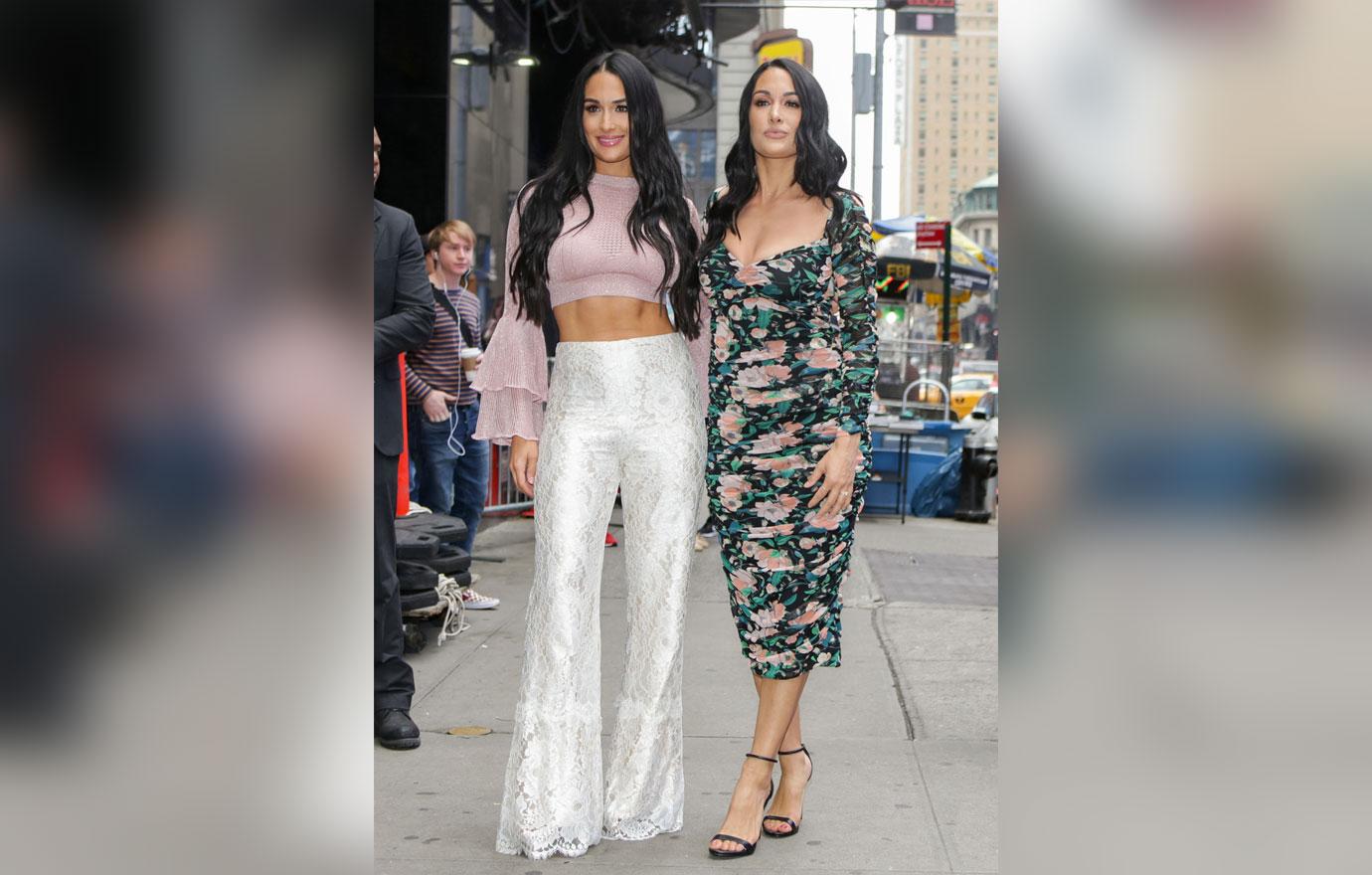 In typical twin fashion, the two are even experiencing the same symptoms! Brie said, "It's actually crazy because we both have the same symptoms. So we've been super nauseous." Nikki added, "I feel like I literally have a hangover every day and it's crazy because I'm not going out and partying. I'm not hitting up my usual happy hours. There's no wine in my life. It's like having a hangover. I think what's been the hardest part on me is feeling this hangover every day."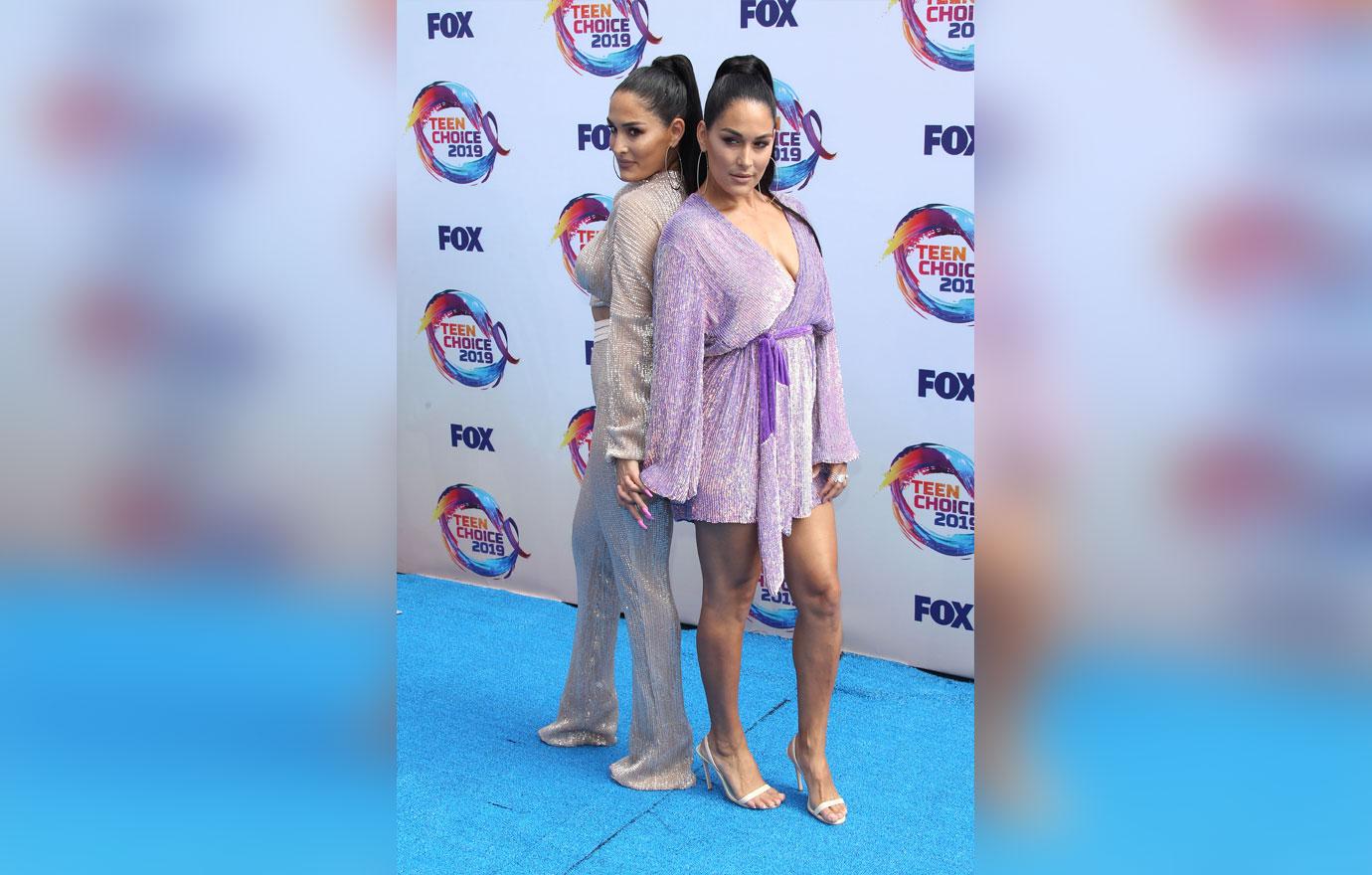 Despite the sickness, Nikki "can't believe" she is going to "be a mom soon" because it's something she dreamed of her "whole life." She gushed, "I'm going to have this person to take care of for the rest of their life and help them do the right things and just show them the way of the world. That's amazing!"